Monty Don's Christmas tree tips – keep your real tree alive and looking its best
Monty Don shares his tips for helping your tree survive from now until New Year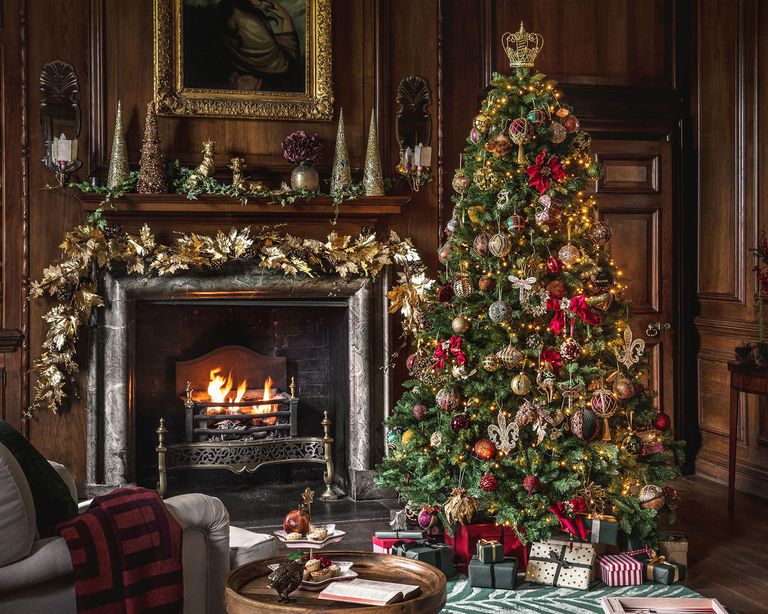 (Image credit: Amara)
The start of December marks the beginning of the festive season, and time to start decorating the tree. If you are planning to invest in a real tree this year these Monty Don Christmas tree tips will ensure your evergreen continues to flourish into the New Year.
The first trick to getting the most out of a real Christmas tree is picking the right variety. Writing on his website the gardening expert revealed that the Norway Spruce, The Nordmann Fir or the Colorado Spruce are all great options.
'All three are very good, have specific virtues and can last for a long Christmas season if looked after properly,' he explains. 'All three will also grow in most gardens if they are bought with healthy roots and planted carefully as soon as possible after Christmas.'
However, Monty Don's particular favourite is the Colorado Spruce. 'It originates from a high altitude, so is very hardy and grows into a tall, very straight, rather beautiful tree, with glaucous blue needles the colour of cardoon or artichoke leaves.'
Once you have selected your tree, just like a house plant or a vase of flowers you need to keep an eye on it. That means watching its placement in the room and watering. Read on for Monty Don's failsafe tips to get the most out of your tree this Christmas.
1. Try to get a tree with roots
'Do get one with roots if possible, even if you are not intending to plant it,' says Monty. This is a surefire way to guarantee those needles will stay firmly on the tree. You can even replant it in the garden after.
'Pot it into as large a container as you have and fill this with sharps and/or compost. Sand is perfectly good for the few weeks it will be indoors. Water it and keep the sand moist,' he adds.
2. Keep it topped up with water
'Buy a tree holder for a cut stump with a reservoir and keep it topped up with water,' advises Monty Don. 'Treat it like a cut flower. This will do more than anything to stop it shedding its needles.'
3. Avoid the radiator
'Never place your Christmas tree by a radiator,' warns Monty. While a cosy warm room might appeal to us, a Tree will respond by immediately shedding its needles.
4. Place it somewhere cool
'All these evergreen firs have adapted to cope with cold winter weather and will react to central heating heat by dropping their leaves in order to conserve moisture,' explains Monty Don.
If you're struggling with where to place your tree a draughty hallway is ideal.
After the merriment of December, when it's time for the tree to come down, Monty Don's advice is to either plant it in the garden or take it to the council shredder after Christmas so it can be recycled.
If you've followed these tips you should be ringing in the New Year with a needle-free carpet and a green tree.
Also read...