Pumpkin spice is back: here's when the iconic latte returns
Sorry, summer's over. The king of cozy coffees is back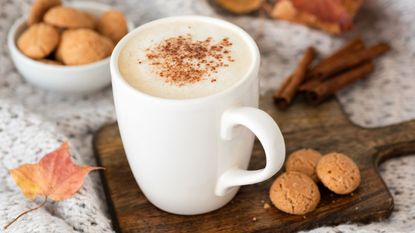 (Image credit: Getty Images)
Sign up to the Homes & Gardens newsletter
Decor Ideas. Project Inspiration. Expert Advice. Delivered to your inbox.
Thank you for signing up to Homes & Gardens. You will receive a verification email shortly.
There was a problem. Please refresh the page and try again.
Love it or loathe it – and honestly, who could loathe it – Starbucks' iconic pumpkin spice latte will be back for the 20th year in a row.
This blend of cozy fall spices in an indulgent latte has become part of the scents of fall, wafting out of cafés as the air picks up a chill.
Reportedly, pumpkin spice will be return to Starbucks chains on the 24th of November. I spoke to our in-house coffee expert to get all the detail, and how to make your own in a coffee maker if you can't wait that long.
When is Starbucks' pumpkin spice latte returning?
Word on the street is that pumpkin spice will return on the 24th of November. If not then, then the following week. Fall doesn't officially start until you can grab one of these, so we'll be checking in with our contacts at Starbucks and poking our head round our local on our commute into work.
Why is pumpkin spice so popular?
Pumpkin spice is popular because it tastes good. Our resident coffee expert Laura Honey says that 'the flavors in your pumpkin spice coffee taste like Thanksgiving'. The base is just a simple latte, but the extra mix of nutmeg, ginger, cloves and cinnamon that go into pumpkin spice are wonderfully homely. The smell of it in a café or even your own home is perfect for getting you into the spirit of the season and the long run up to the holidays.
Laura is our eCommerce editor. Before Homes & Gardens, she studied English at Oxford University. Alongside her studies, she qualified as a barista and trained as a master perfumer. This makes her our certified expert for all things coffee, candles, and fragrance. She's tested almost every one of our coffee makers and coffee accessories, and regularly reports on the latest coffee trends, including Starbucks' somewhat surprising launch of olive oil coffee.
Why is pumpkin spice controversial?
Pumpkin spice is controversial because it's popular. Starbucks reportedly sell 20 million of these a year, and anything that popular will end up denigrated as 'a basic'. Personally, I find a pumpkin spice latte a lot nicer than the complicate reams of orders some people give in the Starbucks queue, but it's so popular that people inevitably equate it as a boring, obvious choice. It's all pretty harmless in the end - there's nothing wrong with treating yourself to a delicious drink, even if you get teased for it.
More serious, however, are the health implications. On a blustery fall day, sometimes only pumpkin spice hits the spot, but the sugar content in these drinks is incredibly high. A venti pumpkin spice latte has an eye-watering 50 grams of sugar. That's 1/3 of a cup, or a whopping four tablespoons of sugar. Consuming too much sugar is linked to a wide range of health conditions like heart disease and diabetes, so these are best enjoyed in moderation.
Can you make pumpkin spice latte at home?
Yes, you can absolutely make one at home. Starbucks lists all the ingredients on the website, but it isn't hard to figure out the basic structure. A pumpkin spice latte is just an everyday latte – a shot of espresso, steamed milk, milk foam – and a mix of nutmeg, ginger, cloves and cinnamon. 'Pumpkin' is a bit of a misnomer, as there's no pumpkin or pumpkin flavoring in there. The drink is named for the spices that go into any good pumpkin pie, not for the squash.
I have my own recipe, but I think I'll leave it to the expert. Laura makes her own mix of pumpkin spice. She mixes 'three tablespoons of cinnamon, two teaspoons of ginger, two teaspoons of nutmeg, and a pinch of ground cardamom'. This mix is enough to last you right up to Thanksgiving, and it won't go off.
When it comes to brewing the drink itself, the first step is to prepare your mug. Before you add any coffee, Laura says to 'mix two teaspoons of your spice mix into a paste using a splash of milk. I normally add vanilla paste and some milk here, but you could add sugar'. Once you've done this, she says, 'brew an espresso shot into a small glass'.
Here's where that expertise really comes in. I'd never think to do this, but it's genius. Laura says to 'scoop the crema off your shot', because though it's a mark of a good shot, it will lend too much bitterness to the coffee, which will undermine the sweetness of the spice.
When your shot is ready, add the espresso to the spice mix and make latte milk - Laura told me 'it should be about ⅓ foam and ⅔ warm milk'. For the finish, she suggests to 'spray some whipped cream on top and sprinkle over some cinnamon. It makes everything feel more festive'.
Best compact
This slim, stainless steel machine is the dream for any small space. It's compact and easy to use, producing top-quality espressos without the bulk or pricetag. The wand is pretty good for lattes, too. However, you'll need to buy a separate grinder.
There's more information in our Breville Bambino Plus review.
Best Value
The TikTok famous Casabrews is a good choice for saving a little money. It's far form perfect, but the range of useful accessories mean that it can do everything that an espresso machine twice the price could too.
All the detail is in our Casabrews 5700 Pro review.
Best Overall
As an espresso machine, this is hard to fault. Our favorite machine, it's intuitive to use, but has the technical ability to cater to a discerning palette. It might be big and at the top end price wise, but it's worth it.
There's extra information in our Breville Barista Pro review.
Pumpkin spice FAQs
Can you make a pumpkin spice latte with instant coffee?
You can, but from first-hand experience, I wouldn't advise it. Like any journalist working against deadlines, I drink instant coffee by the gallon. When fall rolls round I sometimes throw a little nutmeg, cinnamon, ginger and cloves in with my instant coffee granules if I'm in slightly less of a rush. It's fine, but it's very bitter. It's not the same as a coffee made by a barista. The cinnamon in particular can be pretty gritty. If you have time, I'd grind your spices as finely as possible, but you're much better off with a proper latte.
Can I get a vegan pumpkin spice latte?
Absolutely. The only animal product in a pumpkin spice latte is the steamed milk. If you swap it out for almond or oat milk, it's perfectly vegan.
---
Final thoughts
Another option for a good pumpkin spice latte is an single serve coffee maker. For example, I'm a big fan of the ease of the Nespresso Vertuo, and though the coffee is sometimes a little too bitter, I thought last year's limited edition gingerbread coffee, still available at Amazon, is about as close as you can get to pumpkin spice at home at the touch of a button.
Sign up to the Homes & Gardens newsletter
Decor Ideas. Project Inspiration. Expert Advice. Delivered to your inbox.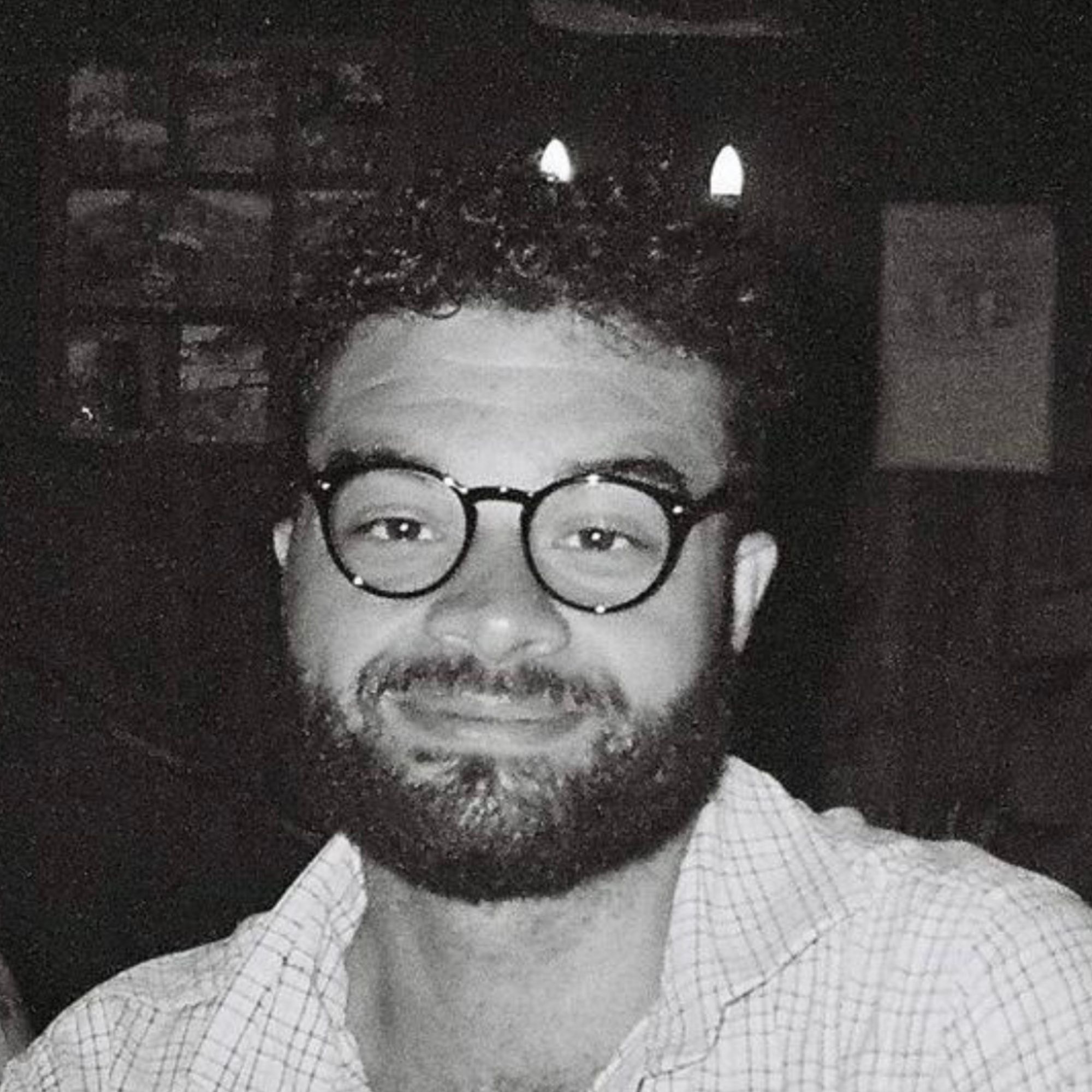 As Head of eCommerce, Alex makes sure our readers find the right information to help them make the best purchase. After graduating from Cambridge University, Alex got his start in reviewing at the iconic Good Housekeeping Institute, testing a wide range of household products and appliances. He then moved to BBC Gardeners' World Magazine, assessing gardening tools, machinery, and wildlife products. Helping people find true quality and genuine value is a real passion.