Stir-up Sunday: everything you need to know – and the best Christmas pudding recipe ever
Get prepped for the traditional event, occurring on Sunday 22nd November, with our guide to recipes and folklore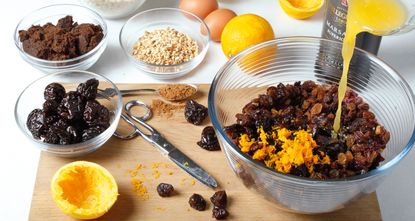 (Image credit: Future)
Sign up to the Homes & Gardens newsletter
Decor Ideas. Project Inspiration. Expert Advice. Delivered to your inbox.
Thank you for signing up to Homes & Gardens. You will receive a verification email shortly.
There was a problem. Please refresh the page and try again.
This year, more than ever, it's time to really take time with our families where possible, and this Sunday is the perfect pre-Advent activity for all.
Stir-up Sunday, this year on 21st November, is the day on which families would traditionally gather to prepare the Christmas pudding for the forthcoming festivities.
Whether you're an old hand at this lovely - and productive - event, or you want to introduce a new tradition to your Christmas recipes, this is how.
What is Stir-Up Sunday?
Stir-up Sunday has been a tradition for families for years, ever since the Christmas pudding was introduced to the UK by Prince Albert.
Interestingly the name itself, 'Stir-up Sunday', doesn't get its name from the actual stirring of the pudding. Instead, its name comes from the Book of Common Prayer, which has a collect for the last Sunday before Advent, beginning, 'Stir up, we beseech thee.'
Most recipes for a Christmas pudding require the mixture to be made well in advance of the day itself, so this date became known as the pudding-making day as it provided an ideal length of time for it to mature before the 25th.
What do you traditionally do on Stir-Up Sunday?
Stir-up Sunday isn't simply a date in the diary to bash out a pudding. What makes it a beloved day are all the historic traditions associated with it. Get the whole family involved and experience these together.
When it comes to the stirring of the mixture, historically each member of the family would take it in turns and make a wish when it's their turn to do so. The stirring is also meant to be done in an East to West direction, as a nod to the direction of the journey of the Three Wise Men.
Not exactly a Stir-up Sunday tradition in and of itself, but it's traditional to finish the pudding before serving by placing a sprig of holly as decoration. This evergreen plant was believed to bring good health to the family, and others believe it harkens back the crown of thorns said to have been worn by Jesus. Do note that holly berries are plastic, so either remove these, or use a faux sprig.
What is traditionally hidden in a Christmas pudding?
It's not just fruit and spices that get stirred into a traditional Christmas pudding.
Charms would historically be added into the mixture, as keepsakes for people to find in their servings. There are many different icons that could be added, but the most popular would be a silver sixpence for wealth, a wishbone for luck, a thimble for thrift and a ring for marriage.
If you do add in one of these charms, just remember to warn your guests to be extra cautious while eating.
Why do we set fire to Christmas pudding?
It's part of the Christmas dinner that adds a bit of drama, and gets even picky eaters interested in the Christmas pudding. It's said that the flames represent the Passion of the Christ, but whatever you want it to represent, it's important to be careful - especially after an inevitable glass of two of Champagne.
To set alight, first turn the steamed pudding onto its serving platter - ideally one with a reasonable rim to catch any overflow. Heat a couple of tablespoons of the spirit of your choice (usually brandy, but rum and whisky are also popular) by holding it on a long handled spoon over a flame. Light by ever so slightly tilting the spoon so that the fumes of the liquor catch fire. Finally, immediately pour over the pudding and enjoy the spectacle before serving.
How do I make a Christmas pudding?
Many families will have a hand-me-down recipe to make their pudding from this Stir-up Sunday, and these can vary quite considerably from household to household.
Although the recipes and ingredients can differ significantly between families, you'll often find that the oldest recipes will contact 13 ingredients - another Biblical reference, this time to Jesus and his disciples.
If you want to mix it up, or aren't from a traditionally pudding-favoring household, then read on for a simple recipe that you can build on and experiment with over the years.
Serves 4-6
Preparation time: 30-45 minutes, plus overnight soaking
Cooking time: 4 hours steaming plus an additional 2-3 hours on Christmas Day
Ingredients:
75g raisins
75g sultanas
50g dried figs, chopped
25g mixed citrus peel
20g glacé cherries, quartered
10g stem ginger in syrup, chopped
80ml Pedro Ximenez sherry, or similar sweet wine such as marsala dolce
60g light muscovado sugar
35g self-raising flour
35g fresh breadcrumbs
1 tsp mixed spice
Pinch of fine sea salt
75g of suet (or grated butter)
15g pecans, toasted and roughly chopped
1 medium egg
Juice of ½ orange
50ml stout
Butter for greasing
Method
1. Start the night before you want to mix the pudding. Combine the dried fruit in a bowl, and pour over the sherry. Give it a good stir to coat the fruit, then cover and leave overnight to soak. This allows the fruit to get fat, soft and boozy.
2. Add the light muscovado sugar to a mixing bowl, breaking up and large lumps between your fingertips. Next add the flour, breadcrumbs, mixed spice and a pinch of salt and mix to combine. Lastly, gently stir through the suet and chopped nuts.
3. Crack the egg into the dry mix, and break up the yolk with a wooden spoon. Give it a quick mix and then pour in the orange juice and stout. Mix again before adding the soaked fruit and any sherry left in the bottom of the bowl. Give the whole thing a really good stir until evenly combined. Thoroughly grease the 14cm Falcon bowl with butter and then spoon the pudding mix into the bowl, covering the top of the mix with a disk of baking parchment.
4. Cut a double layer of baking parchment and foil to cover the top of the pudding bowl, making a pleat in the middle to allow the pudding to rise slightly. Scrunch up the paper and foil roughly around the top of the bowl, then secure tightly with string, looping the excess length over the top of the bowl to make a handle.
5. Place the pudding bowl in a large pan, sitting on a small upturned plate, and then fill the pan with enough water to reach halfway up the bowl. Cover with a lid and steam slow and low for 4 hours, in gently simmering water. Keep an eye on the water level, and top it up with boiling water from the kettle if needs be. The pudding is cooked through when the internal temperature is at least 72ºC.
6. Once steamed and cooled, remove the paper and foil and replace with a fresh version, then store the pudding in a cool, dry place until Christmas day. You can feed the pudding weekly with a glug of brandy or more sherry for an extra boozy kick.
7. On Christmas Day, steam the pudding as before for 2-3 hours. Turn out on to a plate and serve with brandy butter.
Christmas pudding tips and tricks
Paulene Enigboke, in-house recipe developer for Dualit, has let us know her favorite tips for how to achieve a successful Christmas pudding this Stir-up Sunday:
Make a handle with a length of foil to help lift out the pudding. To do this, take a long strip of foil, approximately twice the width of the saucepan you are using and fold over lengthwise, to around 4' wide, and place on top of the trivet. The basin sits on top of the foil, then twist the two ends together. This will create a "handle" to enable you to safely and easily lift out the basin. Do this with a tea towel.
Any fruit can be added to make this pudding. Use whatever you prefer, from dates, to apricots, to cherries.
Nuts always taste great in christmas puddings too!
Your pudding can be cooked in a steamer - just allow a little longer. Again this will depend on the size of the puddings.
Stir with ease
Make stirring that bit easier by setting down the wooden spoon and investing in a hand mixer.
Dualit 89303 Hand Mixer, £69.99, John Lewis and Partners
This Dualit option has four speed setting, a comfortable easy grip handle and well as all the accessories you'll need: dough hooks, flat beaters and a balloon whisk.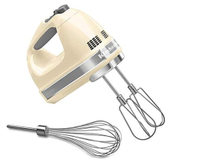 KitchenAid 5KHM7210BAC Hand Mixer, £84.99, Amazon
With 7 speeds, this mixer allows you to combine all types of ingredients. The soft cream colorway adds a retro touch to your counter, too.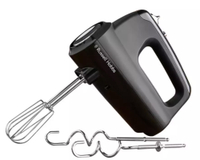 Russell Hobbs 24672Hand Mixer, £30, Debenhams
Make mixing, beating and whisking alike easy with this 5 speed mixer from Russell Hobbs.
Sign up to the Homes & Gardens newsletter
Decor Ideas. Project Inspiration. Expert Advice. Delivered to your inbox.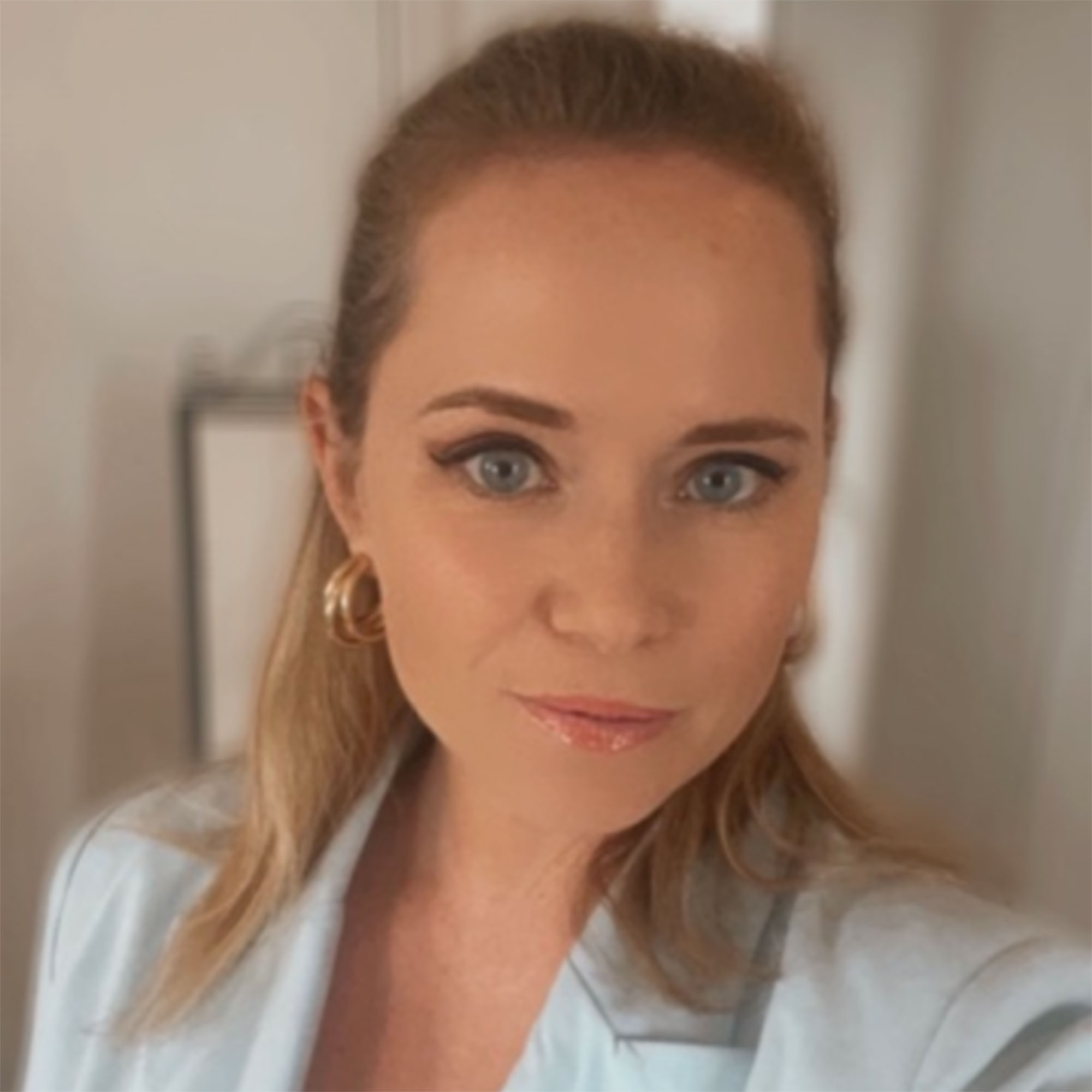 Thea Babington-Stitt is a Content Editor at Future. She has been an interiors journalist for nearly 10 years and has held positions at LivingEtc, Country Homes & Interiors and Homes & Gardens. Currently, she is writing for Ideal Home and Style At Home's websites and magazines.