Dyson Cyclone V10 Absolute review: the best value Dyson
I tested the Dyson Cyclone V10 Absolute to see if this Dyson staple still holds up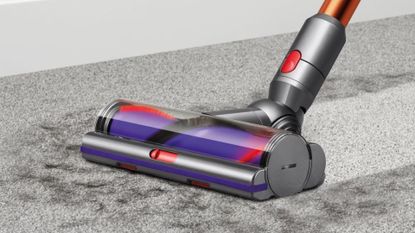 (Image credit: Dyson)
If you want a cordless Dyson without breaking the bank, this V10 is a good choice, but the trigger and runtime let it down.
Reasons to buy
+

Best value Dyson

+

Great on all floor types

+

Excels with all debris types

+

Point-and-shoot emptying

+

Agile
Reasons to avoid
-

Expensive

-

Poor runtime on max power

-

Have to hold down trigger

-
You can trust Homes & Gardens. Our expert reviewers spend hours testing and comparing the latest products, helping you choose the best for you. Find out more about how we test.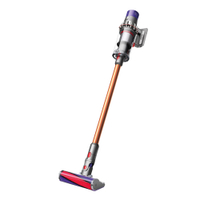 Dyson Cyclone V10 | was $549.99, now $399 at Best Buy
For a vacuum with powerful suction and up to 60 minutes runtime, this is perfect. It can look expensive, but against other Dyson models, and in a sale, this is an excellent price.
It's no secret that we love Dyson products at Homes & Gardens. Dyson vacuums routinely top our lists of the best vacuums and for good reason. There's no way around it; they're simply better than the competition.
However, with the most recent cordless Dysons commanding price tags north of $700, lots of consumers find themselves priced out. The best floor cleaning in the world is useless if you can't afford it. That's why I decided to go back to basics and take another look at a classic. At the time of writing, the Dyson Cyclone V10 Absolute is five years old, released in 2018. That means that it retails for a couple hundred dollars cheaper than Dyson's current flagship vacuum cleaners.
It's been while since I last had a go with one of these, but I found it's the best value Dyson. It's not as good as the V15 Detect or the Outsize+, but it's much, much cheaper, and you'll hardly notice the difference when you're cleaning. The Dyson Cyclone V10 Absolute certainly isn't without its faults, but if you want a more sensibly-priced Dyson, this is one of the best vacuum cleaners you can buy.
Product Specifications
Swipe to scroll horizontally
| | |
| --- | --- |
| Maximum power: | 151 air watts |
| Dust capacity: | 0.2 gallon |
| Cordless: | Yes |
| Runtime: | 60 mins on low, 6 mins on max |
| Noise: | n/a |
| Dimensions | 48.74"x9.53"x9.84" |
| Weight: | 5.71 lb |
| Filter: | Whole-machine filtration |
| Warranty: | 2 years |
| Attachments: | motorbar cleaner head, soft roller cleaner head, crevice tool, combination tool, up-top adaptor, and Mini soft dusting brush |
Unboxing the Dyson Cyclone V10 Absolute
Arriving in an eco-friendly cardboard box, setting up this vacuum was pretty simple. All we needed to do was remove everything from the box and charge up the vacuum. It was ready to go in minutes.
The only problem here is that there's no onboard storage for all the attachments. It comes with a motorbar cleaner head, soft roller cleaner head, crevice tool, combination tool, up-top adaptor, and Mini soft dusting brush. These are all incredibly welcome but storage might get a little complicated.
What is it like to use?
This Dyson feels luxurious. It's almost ridiculous to say this about a vacuum cleaner, but though the parts are largely plastic, they feel substantial and high-quality. Even the sound of this thing switching on is like something out of Star Trek. That's just feel - on more practical terms all the parts all slot together easily and you can get started with this vacuum minutes out of the box.
However, holding down the trigger is mildly uncomfortable after a few minutes. On top of that, it isn't freestanding, so if you need to pause vacuuming to move cables out of they way you'll need to balance this vacuum on a couch or a wall.
Flour and sugar test
Our first test is flour and sugar. They're common kitchen messes but they're also good approximations of dust and bigger debris like skin flakes. They also save us from getting too gross.
We tested this vacuum cleaner against several others and this was easily the best on the day. There was almost no difference in performance across linoleum, carpet, and wood. It's remarkably quiet and took everything off the floor in a single pass. The back roller picked up a little flour and spread it around but it was quickly picked up by the suction. However, as I mentioned above, it was a little frustrating to keep the trigger held down.
The pantry test
The pantry test is a step up from sugar and dust. We spread cheerios and rice crispies out to see how well the vacuum can pick them up. It's not only a good test for those with young kids but it also shows if the vacuum can handle picking up heavier, larger debris than dust.
Just as in the flour and sugar test, this vacuum was the best on the day. It pick up everything with ease, and though there were a handful of times that it pushed at the cereal, it soon had everything off the floor.
However, here's where the max power issue comes in. This vacuum shut off halfway through our pantry test on carpet. We'd run the vacuum for 6 minutes total on about 50 square feet of flooring before we had to stop testing and charge it up again. Admittedly, we'd used it on max power, but 6 minutes on maximum is simply too short of a runtime.
Hair test
Hair is one of the most frustrating things to vacuum. Anyone with long hair or pets will know that strand of hair and fur are not only tricky to vacuum up, but can get stuck in the rolling mechanism, leaving you with the gross job of unpick hair from the vacuum roller. We test this with old hair extensions, which is a welcome improvement on how I used to test Dysons, which was with old dog fur from pet groomers and animal shelters.
Once again, no surprises here - the V10 absolute did an excellent job at picking up hair across all three floor types. There was a tiny amount stuck in the roller but it was only the longest strands of hair.
Cleaning
I've emptied out vacuums more times that I can count over my career and at first glance it's not clear how you empty this Dyson. The mechanism is a little stiff at first and in the end we had to look it up on YouTube. However, once you've got that down it's a really effective mechanism that will dump crumbs and dust into the trash in one smooth motion.
But while it wasn't an issue on this V10, with on other Dysons I've tested I've found that large amounts of hair don't always eject smoothly. Because hair is so light and it builds up static electricity as it whips around the collection bin, it can sometimes stick to the side of the bin and not eject properly. It wasn't the case here, and it's common to lots of cordless models, but don't be surprised if it happens to you.
Storage and maintenance
This Dyson comes with a rack for storage and it has a relatively small footprint for storing in cupboars or laundry rooms. However, it's not freestanding, so you either have to screw in the rack, lean it up in a corner, or disassemble it every time you use it, which is a little frustating. There's also limited storage on the rack for the handheld tools and specialised nozzles. It's pretty easy to clean the filter - just tap out any dust and wash it under a faucet, but Dyson recommends you do this once a month, which is probably overkill.
How does it rate online?
Shopping around, most other reviewers agree with me. It has around 4/5 stars on Amazon, Walmart, and Dyson's own shopping page. Other users also found that this is an incredibly effective vacuum cleaner, but 6 minutes on maximum power is much too short for big messes in big rooms. Lots of reviewers also remark on having to hold down the trigger. It's no great discomfort, but it's the sort of low-level annoyance that could become frustrating over time.
How does it compare with other vaccums?
From my experience with Dysons, this is the best value cordless Dyson you can get. It offers all the agility and performance of a V15 or an Outsize for hundreds of dollars less. The v10 retails t around $600 and is more likely to be on sale than the other two as its an older generation. Sure, you're missing out on all the bells and whistles; there's no laser or Piezo sensor, and the floorhead is smaller than the Outsize+, but you won't be spending the best part of $1000 on a vacuum cleaner. It;s also better than its predecessor, the Dyson V8, which we liked but could be much better on hard floors. You can see above that there are very few clear differences between this Dyson and the most recent cordless Dysons. Most of us aren't vacuum obsessives. If you want something that will quickly and thoroughly clean your floors, then this is it.
The real test is how it stacks up against Shark, and I think that this just beats out a Shark Vertex for performance, but not for value. Ultimately, it's down to you, but my professional advice is that I wouldn't spend a couple hundred dollars more for a slightly better performance. The difference is that the Dyson will get everything up in one go, where the Vertex might miss the occasional crumb. The Vertex also has a better battery life.
We also tested the Hoover ONEPWR Vet Max in this test and while it wasn't as good as this Dyson, it was $300 dollars cheaper. I don't want to hammer the point, but Dysons are incredibly expensive for a vacuum cleaner. You can buy a good vacuum cleaner without breaking the bank.
Should you buy it?
Yes, but there's a couple of caveats. If you're certain you want a Dyson, I'd buy this. It's cheaper than the other later cordless models and there isn't a significant enough difference in performance to justify the extra expense of the other Dysons. They're certainly better, and have handy bonus features, but for sheer vacuuming, this is the best value amongst Dysons.
However, there are other vacuums on the market that are much better value, and the two-year warranty could be better.
How we test vacuums
We test our vacuums in a range of different scenarios, both in our test centre and in our homes.
I tested this vacuum on three of the most common floor types in American homes; linoleum, carpet, and hardwood flooring. Linoleum is an excellent way to see how well a vacuum deals with a smooth uniform surface. Carpet shows how well a brush bar can remove dirt from twisted fibres, and hardwood shows if a vacuum can get inbetween the cracks of floorboard to remove dust and crumbs.
I tested each floor type across three different exercises. The first is flour and sugar, which tests both a kitchen spill and is a proxy test for fine debris like dust, skin flakes, and sand. The second test is the pantry test, where we see how well the vacuum can pick up common cereal as a test of how well it can tackle larger debris like small stones and crumbs. The final test is hair, to see if the vacuum can pick up hair and fur without wrapping them around its floor head.
I tested the other nozzles and extensions as well as any special power settings. I also timed the runtime of cordless vacuums to make sure that the manufacturer's claims are legitimate.
I then judge all of the above against RRP and warranty to see if each vacuum is good value for money, as well as directly compared it to other vacuums on test.
Sign up to the Homes & Gardens newsletter
Decor Ideas. Project Inspiration. Expert Advice. Delivered to your inbox.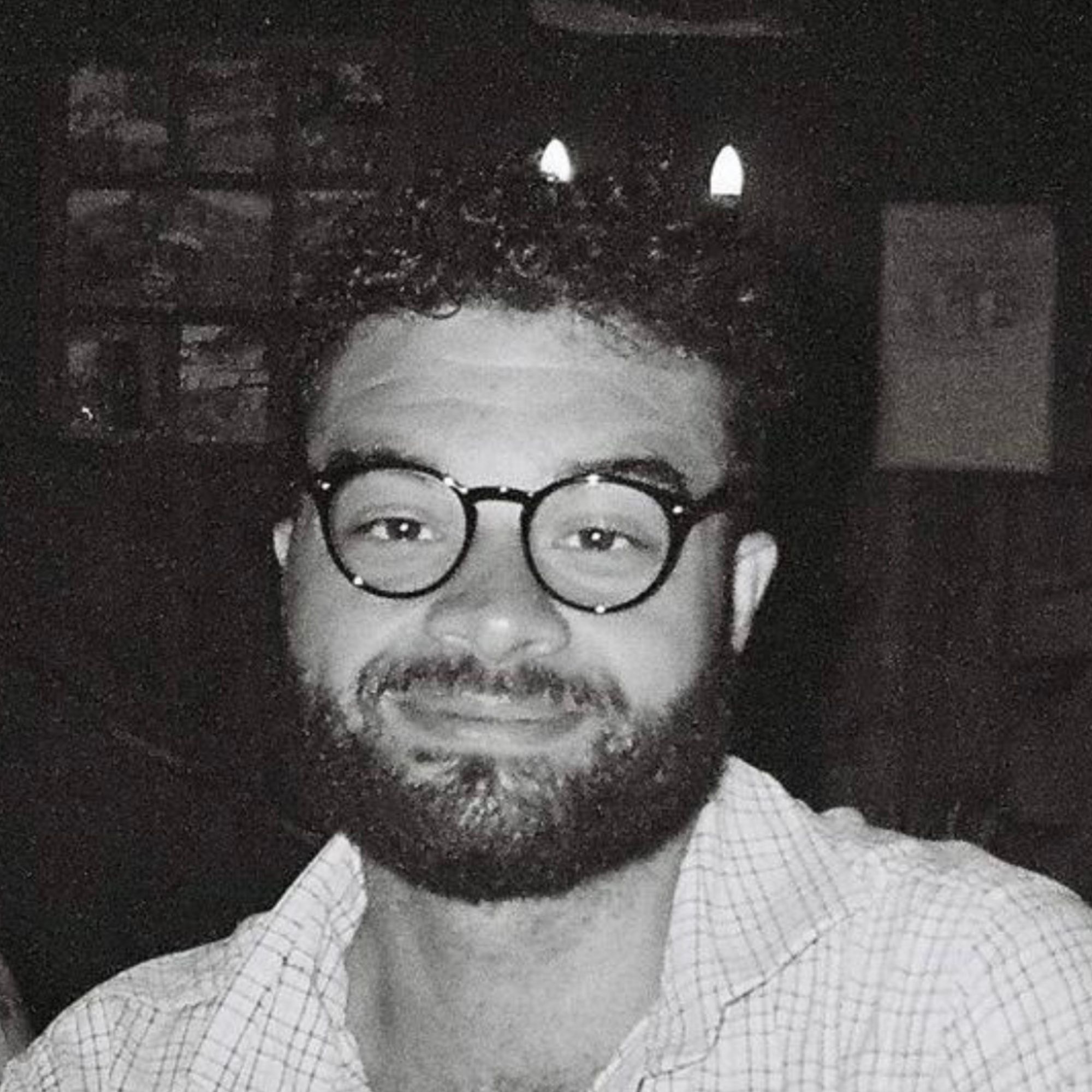 As Head of eCommerce, Alex makes sure our readers find the right information to help them make the best purchase. After graduating from Cambridge University, Alex got his start in reviewing at the iconic Good Housekeeping Institute, testing a wide range of household products and appliances. He then moved to BBC Gardeners' World Magazine, assessing gardening tools, machinery, and wildlife products. Helping people find true quality and genuine value is a real passion.