Ooni Fyra 12 review: a small but mighty oven for authentic pizzas
The Ooni Fyra offers an easy way to become a pro at traditional wood fired pizza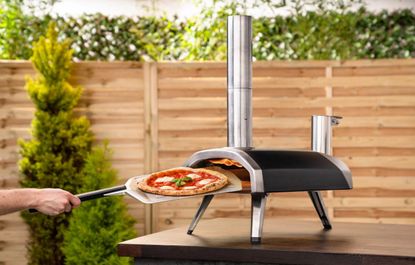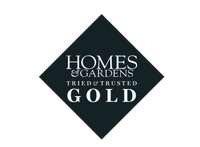 (Image credit: Ooni)
Let's face it, wood fired pizza sounds like a lot of effort. But with the Ooni Fyra it couldn't be easier and I was astonished at the quality of pizza I could create with very little practice. It uses mess-free wood pellets, heats up fast and it's portable so you can take it anywhere. Trust me, there's a lot to love about this little pizza oven.
Reasons to buy
+

Intuitive to use

+

Portable and compact to store

+

Hot and ready to cook in 15 minutes

+

Simple gravity-fed wood hopper

+

Delicious authentic wood fired pizza

+
Reasons to avoid
-

Requires more attention than the gas alternative
You can trust Homes & Gardens. Our expert reviewers spend hours testing and comparing the latest products, helping you choose the best for you. Find out more about how we test.
Sign up to the Homes & Gardens newsletter
Decor Ideas. Project Inspiration. Expert Advice. Delivered to your inbox.
Thank you for signing up to Homes & Gardens. You will receive a verification email shortly.
There was a problem. Please refresh the page and try again.
If the explosion in the popularity of backyard pizza ovens has got you wondering whether you're missing out, the answer is, you probably are. Creating authentic style pizzas in your regular kitchen oven is hard, but with a pizza oven outside, it's not only a fun experience that you can share with friends, but the pizza is amazing too.
Ooni is one of the biggest pizza oven brands and its range includes gas as well as wood fired models. The Ooni Fyra 12 is the smallest wood fired Ooni, which means it's very portable and works well if you don't have much outside space. But don't be fooled into thinking a compact pizza oven isn't up to the job. Its fire burns fiercely, creating the perfect heat level to cook pizza to perfection.
I tried it out in my own backyard during February in England and despite having my first Ooni experience during a British winter, I'm still hooked. I've made the best pizzas of my life and can't wait to explore different toppings and styles of pizza. But I was surprised I could also use it to cook other foods like meat and vegetables too, with amazing results. Learning to use it is simple and the wood pellets are so easy they'll convert even the most reluctant fire starter to cook on real wood.
Reviewed by
Helen has a background in Home Economics, and as such food and cooking form the backbone of her varied 20-year career. She is a freelance writer specializing in home appliance reviews, but she's most at home when trying out the latest kitchen and cooking gadgets.
She tested the Ooni Koda alongside the Ooni Fyra in her own garden during a particularly mild February. For once, the unpredictable weather was on her side and she even managed to enjoy some of her pizzas sitting outside.
Ooni Fyra 12 product specifications
Fuel: wood
Weight: 22 lbs.
Pizza size: 12 inch
Preheat time: 15 minutes
Dimensions: 29.1 x 15.4 x 28.5 inches
Warranty: 3 years
Who will the Ooni Fyra 12 suit?
People looking to make authentic pizza. Cooking pizza in a wood fired pizza oven will give you excellent flavor as well as a crisp base and crust that just isn't achievable in a standard oven.
Anyone looking for a portable pizza oven. Not only is this compact pizza oven easy to move around, but if you invest in the carry case, it becomes even more portable. What's more, the small wood pellets are easy to pack in your backpack and don't weigh too much either.
People who are happy to tend to a wood fire. There's no denying that the gas fired Ooni requires a little less focus, but if you're willing to put in slightly more work loading up the hopper and keeping an eye on the fire, the Ooni Fyra can feel more rewarding.
Unboxing and setting up the Ooni Fyra 12
The Ooni Fyra doesn't come with any accessories, since these are all sold separately. So in the box there was simply the pizza oven with its component parts. Most of the packaging is cardboard, so I was able to recycle it, which is great. And happily, there's very little I needed to do to assemble it.
The chimney comes in two pieces, these simply slot together, then it twists into position on top of the oven. Likewise, the wood hopper pushes into position. Both the chimney and the hopper are designed to be easily removed for transportation and storage, which means there are no permanent fixings like screws to worry about.
The legs unfold and a small fuel tray and fuel grate slot into the back. Then the pizza stone slides in through the front and a small metal part called the flame keeper slots into the top of the oven on the inside. This was the fiddliest part of the assembly, but only because at first, I couldn't see where it goes.
The chimney has a cap that helpfully, doubles as a scoop for the wood pellets. Plus, there's a vent halfway up that can be used to control the flame or increase the smokiness inside the oven. I also love that the door has a little peep hole so that you can check the flame without letting any heat out. And when tending to your pizza, the door can be hooked onto the bottom of the oven to keep it close by.
The Fyra is uncomplicated to use and the manual lays everything out very well, but there are a few things worth knowing before you get started. First up, as I already mentioned, it doesn't come with any accessories and there are some absolute essentials that you need to have, otherwise your first experience will be frustrating.
An infrared thermometer allows you to take the temperature of the pizza stone and really is the best way of working out when the oven is hot enough. You'll also need a peel, otherwise I'm not sure how you would get the pizza in and out again. A cast iron skillet will allow you to cook other foods aside from pizza, and don't forget to get yourself a bag of Ooni wood pellets and natural firelighters. All of these things are available through Ooni and there are bundles available with your oven so it's worth checking these out.
My next piece of advice is to download the Ooni app for the handy dough calculator and recipe inspiration, but also take a look at the YouTube tutorials available on the Ooni website. I watched several of these before my Ooni even arrived, and they gave me a head start on things like launching the pizza into the oven and stretching the dough.
I'd suggest using the Ooni recipe for dough, at least for your first couple of tries, it's a reliable dough that's easy to handle and stretch and it'll give you the confidence to attempt other recipes such as sourdough later down the line. I'd also say that for me, using semolina instead of flour on the peel was a game changer and I found it much easier to stop the base sticking to the peel with semolina and it slid easily into the oven.
Testing pizza in the Ooni Fyra 12
Having watched a video that gave advice on lighting the pellets, I managed this part quite easily. The slightly trickier skill comes in knowing when to add more pellets, because if the fire isn't burning very well, adding more pellets can snuff it out. So once it was burning ferociously, I gradually added a scoop at a time, until eventually the hopper was filling up with pellets. Then the full hopper will gravity feed them into the fire and all you need to do is keep the hopper topped up.
I left it to heat up with the door on and the chimney vent open and after 15 minutes I used my infrared thermometer to check the temperature of the pizza stone. It should be around 932°F before you even think about putting your pizza in. Mine took closer to 20 minutes to heat up, but the British winter may have had something to do with that.
Having stretched my dough, I put it in the peel before loading with toppings. Less is definitely more when it comes to toppings on a thin pizza, so I stuck to this advice and started with a simple margarita. I was a little nervous about whether I could launch it off the peel and into the oven successfully, but it went well. It's the cooking part that requires your full focus, the pizza needs turning every 20-30 seconds and it'll burn quickly if you get distracted.
Mine cooked in around two minutes, which is very fast and even from the get-go the results were delicious. It had a crispy puffed-up crust that had lightly charred patches and a crisp base too. But don't do what I did and add your next pizza too soon. The pizza stone needs five minutes or so to get suitably hot enough for the next pizza and if you don't wait, you risk a disappointing result. With that in mind I'd suggest you go for crowd pleasing toppings, this way everyone can share the first pizza while you wait for it to heat up enough to cook the next.
I also tried a very yummy pepperoni pizza as well as a cheesy garlic pizza bread, both of which were great. There are some skills required in making the dough and stretching it, but I think even a novice cook will be able to achieve good results. And if you want to make life super easy, you can buy frozen dough balls from Ooni.
Testing other recipes in the Ooni Fyra 12
It wasn't until I started browsing the Ooni website and app that I realized the breadth of meals that can be cooked in a pizza oven. It would never have occurred to me to cook anything other than pizza or a calzone in a pizza oven. Fortunately, I already owned a skillet that fit inside, since you can't cook things like meat and vegetables directly on the pizza stone.
First I tried baby potatoes, and because I didn't know how fast they would crisp up, I boiled them first to make sure they were fully cooked. Then I threw them into my preheated skillet with some garlic and butter. I turned them frequently and after 15 minutes I enjoyed crispy roasted smokey garlic potatoes. In fact, this may be my new favorite way to cook potatoes.
You can cook any kind of vegetables in the skillet and I had great success with asparagus and broccoli. This time I didn't pre-cook them and they cooked well without burning or becoming soggy. I also tried cooking lamb chops, which only needed three minutes on each side. This was enough to char and render the fat layer, whilst leaving the meat moist and pink and juicy inside.
There's so much potential to cook tasty meals and side dishes in the Ooni, the wood smoke adds a whole extra depth of flavor to the food and the intense heat allows you to create results that are hard to create otherwise.
How does the Ooni Fyra 12 compare?
If the idea of lighting the wood pellets and tending to the fire just sounds like too much work, I'd highly recommend the Ooni Koda 12. The Koda is the gas version of the Fyra, it's a similar capacity pizza oven but instead of wood pellets, it simply connects to your gas canister just like an outdoor grill. It's slightly more expensive than the Fyra, but the lack of a chimney and hopper mean it's neater and more streamlined. What's more, it doesn't compromise on the end result and makes pizza that can easily rival that made in the Fyra. Plus, there's a 16 inch Koda that's worth considering if you're worried the 12 inch will be a bit too small.
For anyone who can't figure out whether they want gas or wood, there's the Ooni Karu. This multi-fuel pizza oven gives you the best of both worlds and is the top of its class in the Ooni range. With its large cooking area and built-in thermometer, combined with a glass door so you can watch that delicious crust puff up, this is the ultimate Ooni pizza oven. It's double the price of the Karu or the Fyra, but if you really want to get serious about pizza, it's a good investment.
Should you buy the Ooni Fyra 12?
Personally, I love the Ooni Fyra, the wood pellets are really convenient to use and mess free, and they burn very well. So it's super easy to get the fire going and more importantly, keep it burning hot. It's amazing to be able to cook pizza in a wood fired oven within 15 minutes of lighting it, which is just as fast as the gas Ooni.
I was very impressed with the quality of the pizzas I made in the Ooni Fyra, but I also enjoyed using it to create other wood-fired smokey foods and it's far more versatile than I expected. I think if you want a pizza oven that you can also take on adventures, you'll love the portability of the Ooni Fyra. Having said all that, if you're a fan of grilling on gas and you want a predictable, adjustable flame, you should definitely look at the Ooni Koda, which I was also very impressed with.
Sign up to the Homes & Gardens newsletter
Decor Ideas. Project Inspiration. Expert Advice. Delivered to your inbox.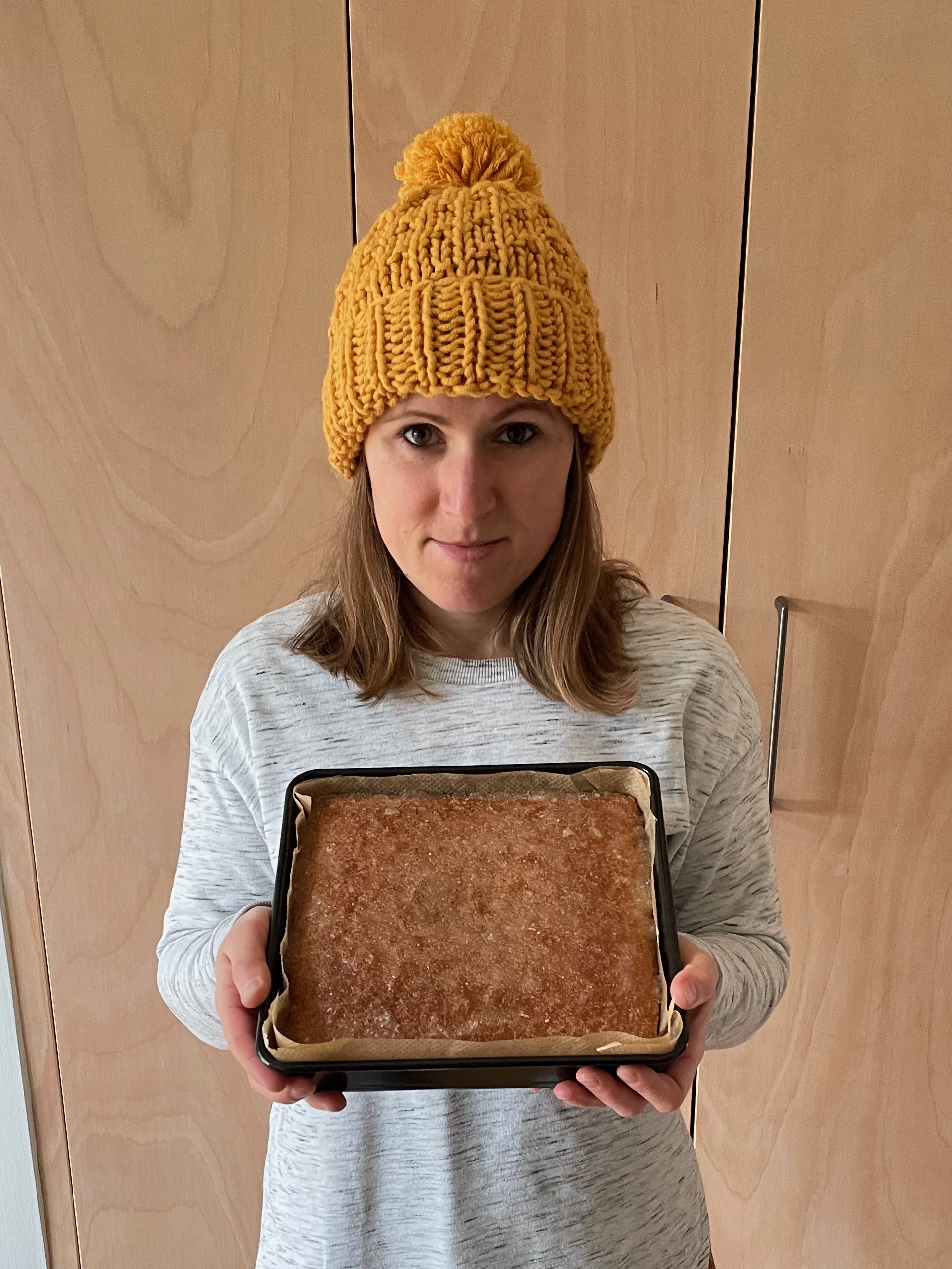 Helen McCue is a freelance contributor who trained as a Home Economist. After starting her career in the food industry, she moved into home appliance reviews, utilising her cooking skills and experience to put all kinds of products to the test, and over the years has reviewed hundreds of home and kitchen appliances for a variety of publications.
Having completely renovated her current house, Helen reviews kitchen appliances from her open plan kitchen at home in a beautiful Berkshire village. When she's not working, Helen can be found enjoying the local countryside or dreaming about her next house renovation project.