Verve Culture Citrus Juicer review − fabulous form, missing some function
The Verve Culture Citrus Juicer would make a stylish addition to any home bar or kitchen counter. With that said, I found a few design flaws.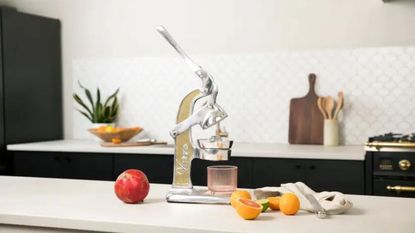 (Image credit: Verve Culture)
If you love the taste of freshly squeezed juice, and you don't mind applying a little bit of elbow grease, you'll appreciate this this stylish citrus juicer. Just don't expect to squeeze anything larger than a lemon.
Reasons to buy
+

Beautiful

+

Yields a lot of juice from limes and small lemons

+

Includes a recipe inspiration guide

+

Easy to assemble

+

Sustainably packaged
Reasons to avoid
-

Struggles to squeeze larger fruits

-

Lacks stability

-

Not dishwasher-safe
You can trust Homes & Gardens. Our expert reviewers spend hours testing and comparing the latest products, helping you choose the best for you. Find out more about how we test.
There's nothing like a glass of freshly squeezed juice. A quick sip of OJ can pick you up first thing in the morning, while a dash of lemon or lime juice can put some zing in an evening aperitif. Whether you're a keen cook or a home bartender, you'll get a lot of use out of a citrus juicer.
Verve Culture's Artisan Small Citrus Juicer is sleek, chic, and easy to assemble. It can squeeze most of the juice out of small fruits and looks good doing it. With that said, I found a few crucial design flaws.
The holes in the cone are on the larger side. They'll let through a lot of liquid, but they can't pick out the pips. The base is a little too short to support the juicer, which means it's likely to topple as you pull the lever. As for the lever, it doesn't pull back far enough to accommodate larger fruits, like oranges or grapefruits.
To test the Verve Culture Citrus Juicer, I squeezed a lime, a lemon, and an orange. I also documented the unboxing, as well as the cleaning process, to monitor this juicer's performance from start to finish. I scoured the specifications and read countless customer reviews to give you the fullest possible picture of what it might be like to use this product. I found a beautiful piece of furniture that looks great in any kitchen, but not a strong candidate for the best juicers.
Verve Culture Citrus Juicer Specifications
Swipe to scroll horizontally
| | |
| --- | --- |
| Materials | 100% recycled aluminum |
| Dimensions with handle up | 11L x 5W x 18H" |
| Dimensions with handle down | 11L x 5W x 12H" |
| Cup diameter | 3.5" |
| Cone diameter | 3.25" |
| Accessories | Recipe Book & History Guide |
Unboxing the Verve Culture Citrus Juicer
Encased in cardboard, the Verve Culture Citrus Juicer is packaged sustainably, but awkwardly. The outer box opens from the top, suggesting that you should pull the inner cardboard contents up and out. When I tried that, the cardboard gave way, and the citrus juicer crashed out onto my tabletop. Luckily, nothing broke: each aluminum part is solidly constructed and expertly joined. Still, next time, I'd open the box on its side.
Inside the box, you'll find a recipe inspiration manual and history guide. I wouldn't throw these away, especially if you're new to juicing, or you're interested in this juicer's Mexican heritage. These booklets contain fun facts about the history of citrus juicing, tropical cocktail and mocktail recipes, as well as important information regarding cleaning and care.
Many of the best juicers are big, bulky appliances that monopolize counter space. The Verve Culture Citrus Juicer, by contrast, is slim and streamlined. Measuring 18 inches tall when fully extended, it should just about fit under standard cabinets. The silver aluminum base should complement any kitchen color palette, while the gold accents add a touch of retro charm.
The Verve Culture Citrus Juicer comes mostly assembled. All you need to do is twist the screw on the side to loosen up the lever. Then, pop the cup and cone inside the circular holder, so that you can catch any pips and funnel the liquid into a glass.
Test 1: Lime
To test this citrus juicer, I picked up some limes, some lemons, and some oranges from my local grocery store. I decided to start with the smallest fruit. First, I rolled the lime against my cutting board. This is a trick I picked up from a friend, who's an avid juicer: applying gentle pressure to your fruit helps to release the internal oils for a greater yield. I sliced my lime in two and placed one half on top of the cone.
Next, I pulled the lever down. It was pretty stiff. I had to pull until the juicer buckled and threatened to crash onto the counter all over again. I tried holding the base of the juicer with one hand and squeezing with the other, but the juicer continued to tip. This instability isn't a dealbreaker, but it is irritating, especially since there's no way to screw the juicer into the work surface. I'd recommend picking up some adhesive mounting squares, like these ones from Target, to stick the juicer down.
As for the juice yield, there were mixed results. The Verve Culture Citrus Juicer did a great job of extracting liquid from the center of lime but left a lot of juice around the sides. I had to finish the squeezing by hand to get the most out of my lime. It wasn't hard, and it only took a few seconds, but it's just the sort of manual labour that the juicer is supposed to do.
This little lime produced a small amount of juice: so small that I couldn't measure it accurately in my measuring jug, which starts at around 50 ml or 2 fl. oz. Instead, I calculating the juice yield by weighing each lime slice. The unsqueezed half weighed 1.6 oz., where the squeezed half weighed 1.1 oz., indicating a 0.5 oz. juice yield. That's not bad, when you think that much of a lime's mass is found in its skin. The juice itself was tart, with plenty of zing and no pips. It could form the base of a great vinaigrette.
Test 2: Lemon
My lemon looked bigger and plumper than my lime, especially once I'd given it a roll, so I was feeling optimistic about the second test. I gave the Verve Culture cup and cone a quick rinse to get rid of any pips or lime flesh, then sliced my lemon in two and placed one half on top of the cone. I pulled the lever down and squeezed.
The Verve Culture Citrus Juicer extracted slightly more lemon juice than it did lime. After around 30 seconds of squeezing, I had 0.5 oz. of liquid in my cup. Unfortunately, I also found a pip. It must have slipped through the holes in the cone, which are large enough to let juice through, and not small enough to keep seeds out.
I rinsed out the cup and cone, and set the second lemon slice on top of the cone. Again, I yielded 0.5 oz. of juice, but I found no fewer than five pips in my glass. These pips were smaller, but they still shouldn't have slipped through. Over-sized holes in the cone is the sort of design flaw that you just wouldn't find in the best juicer.
I also found that I had to keep adjusting the lemon on the cone, so that the Verve Culture Citrus Juicer could extract liquid from each side of the fruit. By the end, my fingers were so sticky that I might as well have squeezed the lemon by hand.
Test 3: Orange
Seeing as the juicer had performed best with smaller fruits, I wasn't feeling too confident going into the third and final orange test. My orange was on the larger side, and even when I sliced it in half, I struggled to set it on top of the cone.
According to the Verve Culture website, their Citrus Juicer is ideal for lemons, limes, and clementines, though it should be able to squeeze larger fruits. I have my doubts: the lever doesn't pull back far enough. If the Citrus Juicer struggled to squeeze an orange, it would never be able to juice a grapefruit.
In the end, I managed to squeeze two orange halves, which yielded 1.2 oz. and 1.6 oz. of juice respectively. That was by far the highest yield of any fruit on test, though I put that down to the size of the orange. No pips slipped through this time, but the top of the orange did break under the pressure of squeezing. That would be annoying if you wanted to use the zest or peel for flavor or garnish.
Since the Verve Culture Citrus Juicer is prone to tipping, some of the orange juice spilled onto my kitchen counter. However, the juice I managed to collect tasted fantastic. It was a real, bright orange, not like that yellowy stuff you get from the store, and fell just the right side of sweet versus acidic.
With that said, you'd have to squeeze a whole lot of oranges to make enough juice for the whole family. I'd say the Verve Culture Citrus Juicer is better suited to smaller fruits, and produces better juice for dressing than drinking.
Cleaning the Verve Culture Citrus Juicer
Each Verve Culture Citrus Juicer is cast in sand, grinded by hand, then polished to perfection by expert craftsmen. It's beautiful and durable − but it isn't dishwasher-safe. Such high temperatures would discolor the aluminum.
Cleaning isn't impossible, but it will take a little more time and effort. For best results, you should rinse the cup and cone after each juicing session, and allow them to air dry before you use them again. As for the rest of the machine, all it needs is a once-over with a damp cloth.
How does the Verve Culture Citrus Juicer rate online?
This Citrus Juicer has a whole host of five-star ratings on the Verve Culture site, though most only reference its sleek and chic appearance.
You can find more balanced reviews when you shop on Amazon. Customers tend to agree that the Verve Culture Citrus Juicer is easy to clean, but harder to use, and decidedly unsuited to anything larger than a lime.
How does it compare to other juicers?
There's no denying that this juicer would make a stylish addition to your home bar. But when you're shopping for the best juicer, you shouldn't have to sacrifice function for form. The Verve Culture Citrus Juicer simply isn't as sturdy or as powerful as its competitors.
The best juicer for citrus is this little number from Smeg. Like the Verve Culture Citrus Juicer, it oozes retro charm, and comes in a range of cute colors with a stainless steel finish. Unlike the Verve Culture Citrus Juicer, this Smeg machine boasts impressive extraction power, and managed to make 2 oz. of juice from a single orange slice. Its components are even dishwasher-safe for quick and convenient cleaning.
Should you buy the Verve Culture Citrus Juicer?
The Verve Culture Citrus Juicer comes in two sizes: small and large. I tested the small size, which retails for $98. If you're only looking to squeeze small fruits and yield small quantities of juice to dress salads or liven up sauces and stews, it might be worth the money. It looks amazing, too, so if you want the finishing touch to a juice bar, this is perfect.
If you want to juice larger fruits, such grapefruits and oranges, and even lemons, then you'd be better off with a Smeg Citrus Juicer. It's a little more expensive than the Verve Culture, but it's far more effective, and just as easy on the eye.
About this review – and our reviewer
Emilia is one of our eCommerce Editors here at H&G. She spends her days trying and testing some of the best small appliances on the market. She knows her centrifugal juicers from her cold presses, and she tested the Verve Culture Citrus Juicer in our dedicated test kitchen. She put the machine through its paces before sending it back to Verve Culture, who kindly lent it to her for this review.
Sign up to the Homes & Gardens newsletter
Decor Ideas. Project Inspiration. Expert Advice. Delivered to your inbox.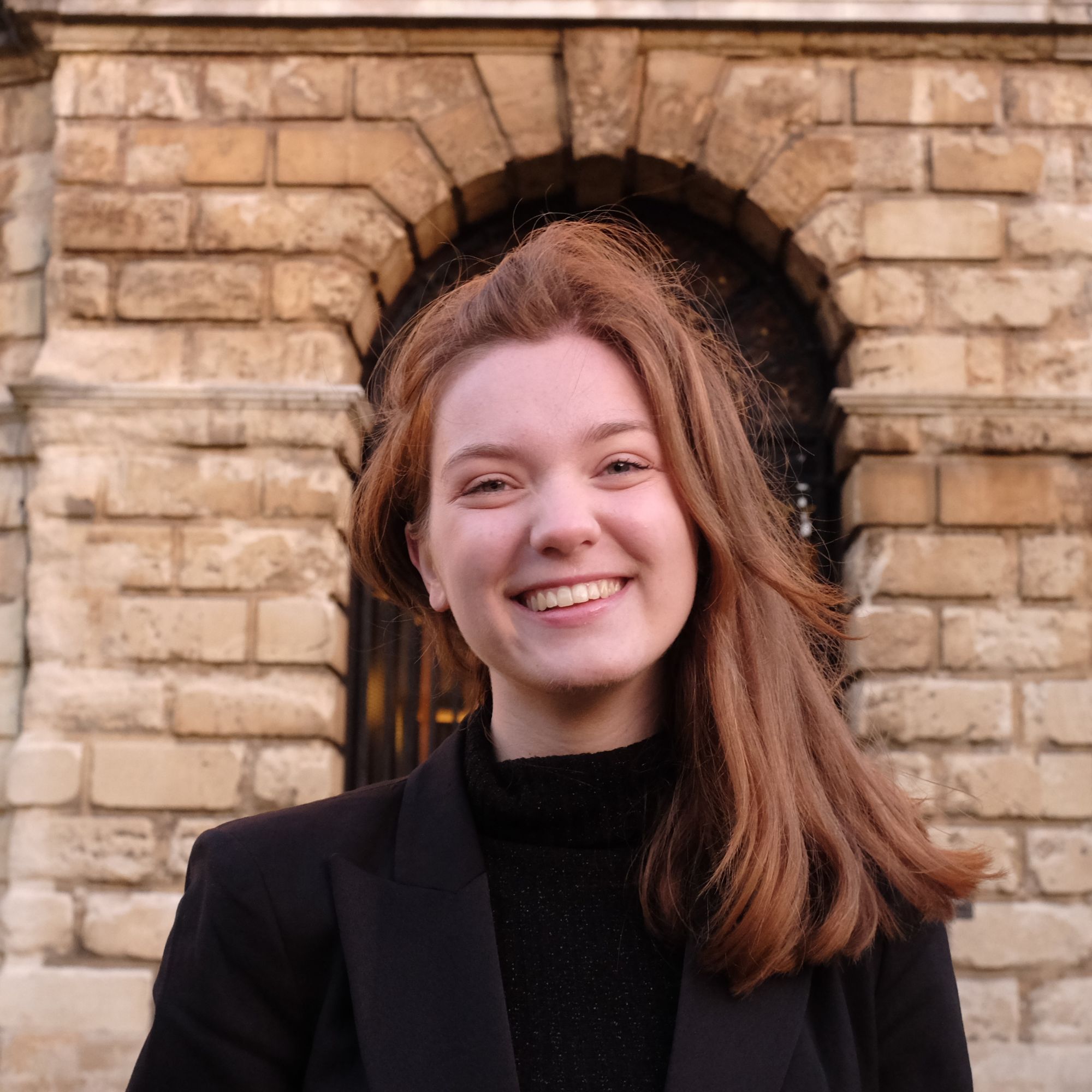 Before she joined Homes & Gardens, Emilia studied English at the University of Oxford, where she sharpened her critical writing skills. She also worked on the other side of the aisle writing press releases for regional newspapers and crafting copy for Sky. Emilia combines her business savvy with her creative flair as our eCommerce Editor, connecting you with the products you'll love. When she's not in the office, Emilia is happiest when entertaining friends al fresco or out in the country.