Blueair HealthProtect 7470i Air Purifier review
We test the Blueair HealthProtect 7470i, an air purifier that promises to keep you healthy as it cleans your air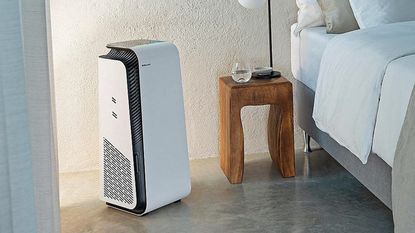 (Image credit: Blueair)
The Blueair HealthProtect 7470i doesn't quite meet expectations of being the ultimate air cleaning device. Still, it does offer some added extras and reassurance for those who worry about the health consequences of pollutants and bacteria in their indoor environment.
Reasons to buy
+

Promises more than your average air purifier

+

Quiet

+

Works in larger spaces up to 418 sqft

+

Good CADR

+

Works with Alexa and Google Assistant
Reasons to avoid
-

Large and hard to blend into existing decor

-

Data on bacteria and virus extraction is lacking
You can trust Homes & Gardens. Our expert reviewers spend hours testing and comparing the latest products, helping you choose the best for you. Find out more about how we test.
Sign up to the Homes & Gardens newsletter
Decor Ideas. Project Inspiration. Expert Advice. Delivered to your inbox.
Thank you for signing up to Homes & Gardens. You will receive a verification email shortly.
There was a problem. Please refresh the page and try again.
Ever since we all started paying a lot more attention to our indoor air quality and its overall impact on our health over the last few years, there's been no shortage of gadgets and gizmos promising to rid our homes of anything that could potentially harm our families and us. Air purifiers have seemed to become more popular in the same period for obvious reasons, but few have targeted our new germophobia quite like the Blueair HealthProtect 7470i.
Most of the best air purifiers promise to eliminate things like dust, allergens, pet dander, and odors, but the HealthProtect 7470i also significantly targets bacteria and viruses. However, product descriptions are very careful not to promise that it will kill SARA-CoV-2 or reduce virus transmission.
Still, we were intrigued by the slightly different USP and a premium release from air quality experts, Blueair.
Blueair HealthProtect 7470i: Key specs
Power: 9-43W
Recommended room size: 418 sqft
CADR: 475m3/hr (pollen), 465m3/hr (dust), 455m3/hr (smoke)
Smart?: Yes
Noise: 25-48dB
Dimensions: H27.2 x W11.8 x D11.8in
Weight: 27.6lbs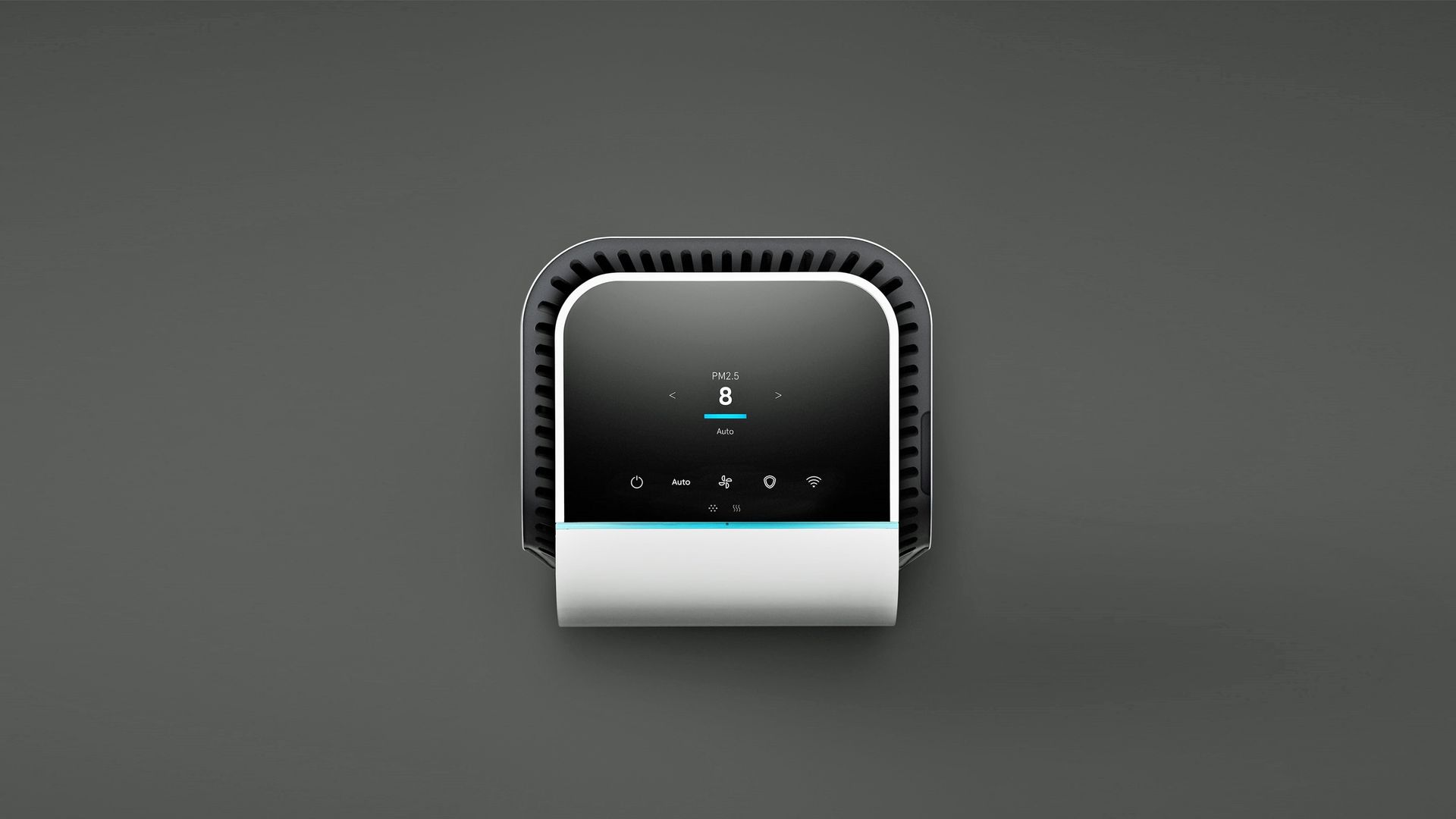 Blueair HealthProtect 7470i: Set-up
Though the Blueair HealthProtect 7470i looks advanced and complicated to get set up, it's actually a very simple process. Once unboxed, you'll need to plug the appliance in and download the app to your smartphone. The Blueair app will direct you through the process of pairing your account to the air purifier, and from there, you'll be able to keep track of air quality data and more from your device.
You'll want to place the HealthProtect 7470i somewhere with space all around, and 'SpiralAir' technology means that it can evenly distribute clean air 360 degrees around the room. Thankfully, wheels make it easier to move around, but its size made it difficult to identify the perfect spot.
Blueair HealthProtect 7470i: Performance
As said, though Blueair is careful not to make promises the HealthProtect 7470i can't keep, we were very intrigued about whether we would notice a difference. While you can control the purifier using your phone or smart speaker, there are also controls on the LCD display on top of the device. These include turning it on/off, setting the speed (a choice of 1, 2, 3, auto or night), and - strangely enough - switching the GermShield technology on or off.
In terms of monitoring how well the HealthProtect protects you from nasties in the air, the data provided doesn't dive as deeply as we would have liked. For example, you can find information on PM 1 (fuels), PM 2.5 (cooking and smoking), PM 10 (dust and pollen), tVOC (detergents, paints, and perfumes), temperature, and humidity but bacteria and viruses are missing.
As the unique selling point here, we were confused by the absence of something you wouldn't get from a more basic air purifier.
Still, it certainly isn't lacking anything you'd expect to find outside of the extra virus protection, and the data on things like particulate matter and tVOC gases is presented nicely in both the app and the device's own display. It's also very quiet (24dB on its lowest setting), often identifying pollution from cooking or cleaning and ridding the air of them without us even noticing.
According to Blueair, the HEPASilent Ultra filter is responsible for this 'whisper quiet' operation, using electrostatic and mechanical filtration to produce 50% more clean air using 55% less energy and making 10% less noise.
Night mode is also present, making the HealthProtect even quieter and less conspicuous. You can set this to come on automatically at your preferred time, so you won't need to worry about being disturbed as you sleep.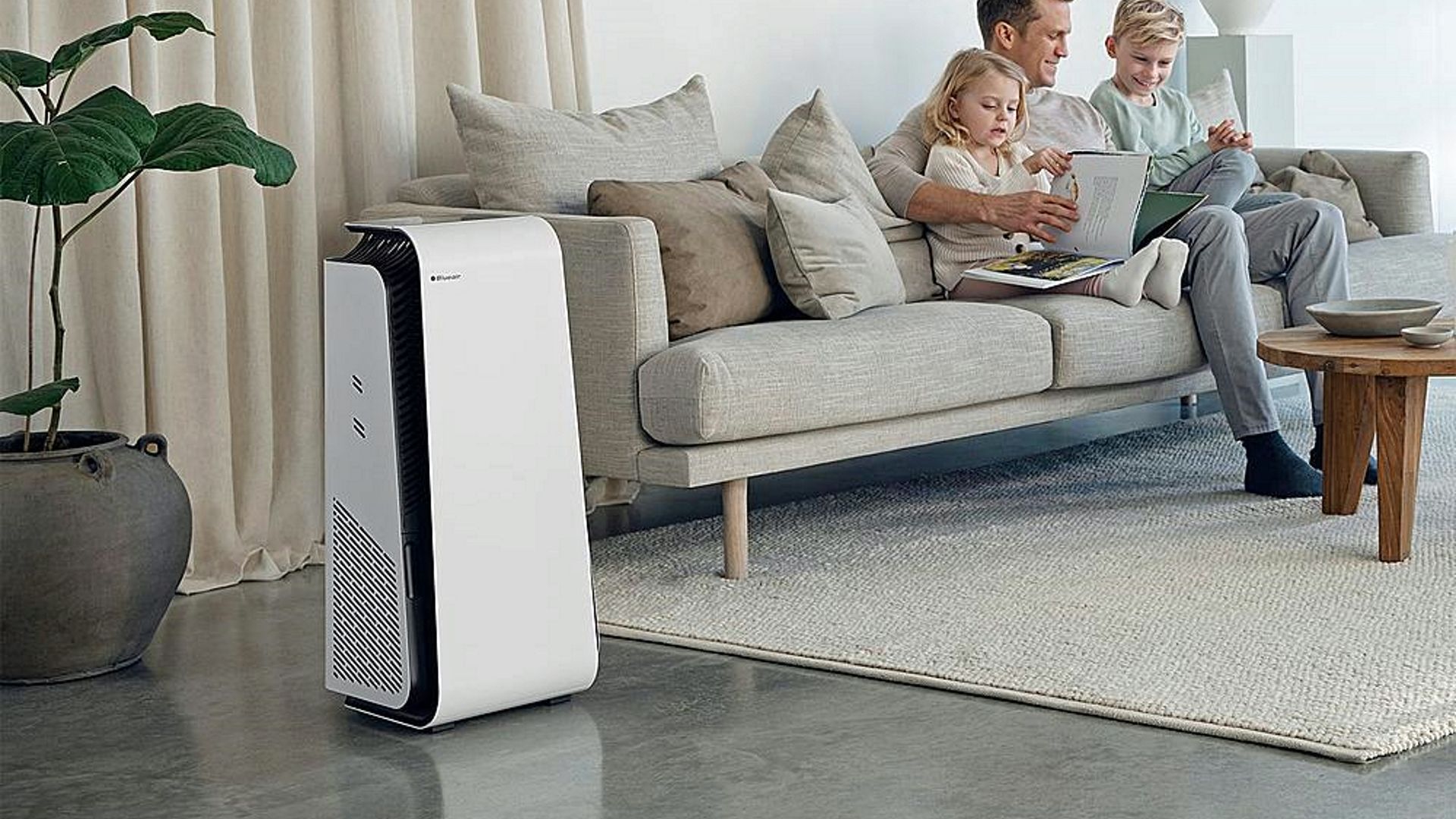 Blueair HealthProtect 7470i: Design
Due to its larger size and 'hard to miss' design, we would only wholeheartedly recommend the Blueair HealthProtect to those with larger spaces. Cramped living rooms could be completely overwhelmed by the device, and depending on personal taste, it won't suit many decor styles. The white, boxy shape is an acquired taste, even if the extra features on offer make up for it.
Of course, the more clinical aesthetic might be intentional, designed to appeal to the more health conscious, and it isn't ugly by any stretch of the imagination.
The wheels on the bottom are a welcome inclusion, making it much easier to move the purifier from room to room without needing to lift it. As said, its quiet operation, even as it comfortably removes impurities from the air, makes it a good choice for the bedroom. At the same time, you may want to position it outside the kitchen when you're cooking something particularly pungent.
Blueair HealthProtect 7470i: Our verdict
While certainly a few improvements and tweaks could be made to the overall experience of the Blueair HealthProtect 7470i, we can't fault its performance too much. It's difficult to measure its effectiveness against bacteria and viruses when compared to other air purifiers without data reported in the app. Still, we would guess that it would serve as an added extra for peace of mind rather than something on the frontline of defense against seasonal sniffles or something worse.
About this review, and the reviewer
Caroline is the smart homes editor for Homes & Gardens, writing about and reviewing all of the devices and gadgets that have cropped up over the last few years, promising to make our lives simpler and more efficient. The Blueair HealthProtect 7470i was kindly provided for review purposes and was tested in the writer's own home over a period of several weeks.
Sign up to the Homes & Gardens newsletter
Decor Ideas. Project Inspiration. Expert Advice. Delivered to your inbox.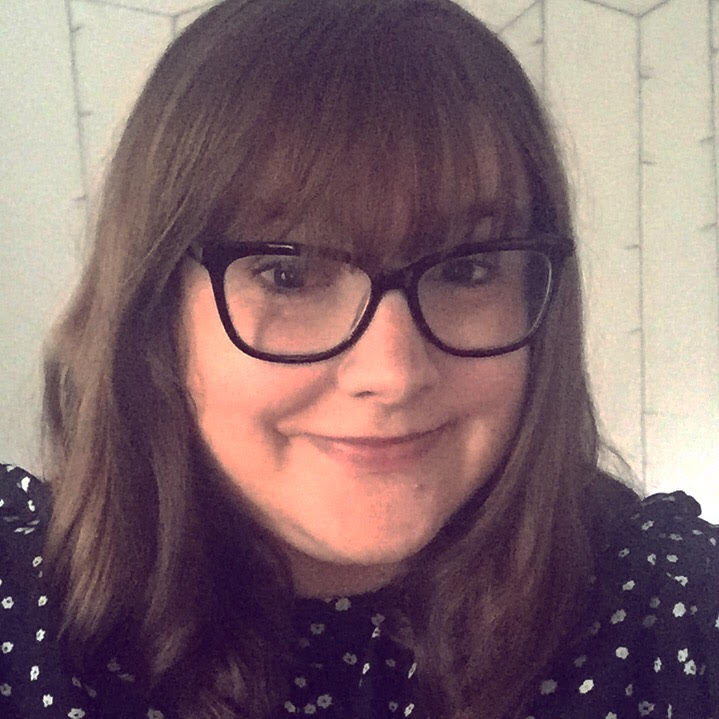 Caroline has worked with the Homes and Gardens team since the start of 2021, bringing her background in technology with her. She's passionate about incorporating smart devices into the home without compromising on style, and her own interior design style has evolved over the years to reflect this.