The Dyson V15 Detect cordless vacuum is at its lowest price ever in the holiday sales – and it's our top rated vacuum
Make the most of the holiday sales and save on the Dyson V15 Detect cordless vacuum, rated five stars by us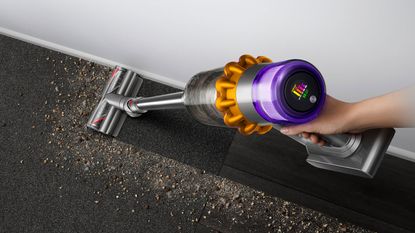 (Image credit: Dyson)
If you're looking for a new vacuum, the holiday sales are the perfect time to make the most out of unmissable discounts on some of the very best models, with the Dyson V15 Detect cordless vacuum currently at its lowest price ever – yes, you heard that right.
Tried and tested by us in our Dyson V15 Detect Cordless vacuum review, you can trust us here at Homes & Gardens when we say that this is our top-rated vacuum (and we have tested many, many vacuums), with the design receiving a fantastic, five-star review.
Voted our top vacuum overall in our best vacuum guide, the Dyson V15 Detect provides a deep, powerful clean with ease, and boasts a lightweight, sleek design that is easy to use and store – what could you want from a vacuum cleaner?
Enjoy $100 off this fabulous model at a number of leading retailers, from Dyson themselves to Target, Best Buy, and Bed Bath & Beyond.
For more excellent deals for Dyson Black Friday, be sure to check our round-up of Dyson deals.
Dyson Cyber Monday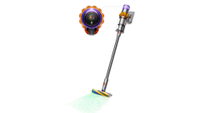 Dyson V15 Detect Was $749.99, now $649.99 at Dyson
The Best Price Guaranteed, by Dyson! It's the first time we've seen the Dyson V15 Detect have a promotion like this, now on sale for a limited time. The Dyson V15 Detect comes with two cleaner heads and eight accessories.
Why choose the Dyson V15 Detect cordless vacuum?
Whether you're a Dyson fan and are looking for a smart upgrade, or are looking to make your first Dyson purchase, the V15 Detect can appeal to all, and will ultimately transform the way you clean your home.
Powerful, intelligent, smooth to run and a model that comes with a variety of versatile attachments, there is nothing not to love about the Dyson V15 Detect cordless vacuum.
Why we love it
We love how lightweight the Dyson V15 Detect is and how the smart design uses the latest technology to really give your home a thorough, deep clean.
The design's most fascinating feature is the green laser dust detection on the fluffy brush roll that illuminates dust particles invisible to the eye – just let the Dyson V15 Detect cordless vacuum guide you around your home.
The vacuum also features an integrated PIEZO Sensor, which sizes and counts dust particles, and shows you just how much dust has been picked up on an LCD screen – we found this made your vacuuming routine even more satisfying!
The anti-tangle hair tech (ideal for those with pets, or those with long hair) uses an anti-tangle conical brush bar that removes hair into the bin to prevent annoying hair wrap on the brush bar.
The Dyson V15 Detect cordless vacuum comes with the following:
Laser Slim Fluffy Cleaner Head (reveals dust on hard floors)
Digital Motorbar (picks up dust on all floors)
Hair Screw Tool (features an anti-tangle brush)
Crevice Tool (for precise crevice cleaning)
Combination Tool (wide nozzle and brush)
Mini Soft Dusting Brush (for cleaning delicate surfaces and fabrics)
Stubborn Dirt Brush (tough bristles for stubborn dirt)
Wand Clip (can store the combination and crevice tools)
Docking Station (wall-mounted dock for storage and charging)
Charger (can be used with or without the docking station)
Is the Dyson V15 Detect worth it?
Yes, in our opinion here at H&G, the Dyson V15 Detect is definitely worth it.
Whether you're looking for a more lightweight vacuum design, are intrigued by the alluring green laser or smart PIEZO Sensor, or simply want to invest in a durable Dyson design that embodies the very latest in intelligent vacuum technology, the V15 is incredibly versatile and powerful.
Is the Dyson V15 Detect good on carpet?
Even though the Laser Slim Fluffy cleaner head is designed for use on hard floors, the Dyson V15 Detect can provide a powerful clean on carpet.
When we tested the vacuum, we found the Digital Motorbar and the Hair Screw Tool the most effective when cleaning the carpet. The vacuum's powerful suction provides an intense, deep clean, and the wide range of attachments and accessories make it an ideal choice for both hard floors and carpets alike.
Sign up to the Homes & Gardens newsletter
Decor Ideas. Project Inspiration. Expert Advice. Delivered to your inbox.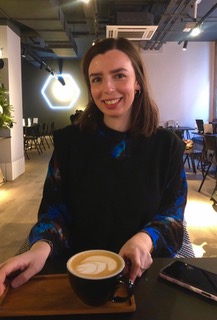 Zara joined Homes & Gardens in February 2022 as a Content Editor. After studying English Literature at University, she worked as an Ecommerce Website Editor, Content Writer and Buying Intern at multiple independent businesses within the luxury retail and lifestyle sectors. Her role at Homes & Gardens unites her love, experience and passion for the world of design and desire to create inspiring written content. She enjoys nothing more than discovering new trends, brands and products, whether that be in fashion, interior design or lifestyle.