How Homes & Gardens tests blenders
Homes & Gardens is committed to offering insightful, honest reviews. Here is how we test blenders, including our methodology and review process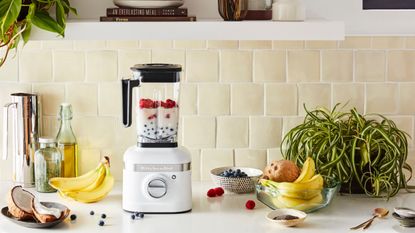 (Image credit: KitchenAid)
Sign up to the Homes & Gardens newsletter
Decor Ideas. Project Inspiration. Expert Advice. Delivered to your inbox.
Thank you for signing up to Homes & Gardens. You will receive a verification email shortly.
There was a problem. Please refresh the page and try again.
If you have read our guide to the best blenders, you'll see that every blender we test is awarded a rating out of five. Here we explain how Homes & Gardens tests blenders to appraise them in every area that could have an impact in your life.
All of our blender reviews are carried out over the course of at least a few weeks. We put blenders through a list of standard tests to make sure we can compare them fairly, but we also use them in our day-to-day lives, testing from home to replicate the environment in which you'll likely use your new purchase. We aim to test every part of the process too, from unboxing the blender, to assembling it, and that all-important cleaning process.
You can also read a more general guide to find out more about our reviews, with information on how we test the full range of products we review here on Homes & Gardens.
Our testing principles
Our reviews are all conducted with the reader in mind. We are always honest, and try to combine a mixture of objective testing with user-based records of the blending experience. We aim to go beyond the information that you will find online, such as the weight and dimensions of a blender, and tell you about the things that could really impact your decision.
Maybe you want a quiet blender, but can't find any information online about the noise level of the model you are considering. In our tests we record this, and we also make note of the kind of things you would only find out about a product from testing it hands-on. Maybe a blender has a stiff control dial that could pose problems to certain users, or perhaps the color looks different in person to how it appears online.
We award products badges based on their performance in testing, and while brands are able to license this for their own marketing, they cannot pay to be awarded a badge. This can only be given by one of our expert testers, and reflects their honest experience with the product.
Our methodology
Where possible, we put blenders through very similar testing processes to make sure we can compare them fairly. Not all blenders work in the same way though, and our blender reviews often take this into account by undertaking additional tests to see if a blender lives up to its manufacturer's claims, or by dropping a few of our testing criteria altogether if the blender is not designed to handle hot ingredients, or ice.
Most of our reviews carry out four key tests:
Smoothies: Likely the thing you'll be making most often with your new blender, if a product can't make a good smoothie, there is no way it's making its way onto our buying guide. It can't all be berries and oat milk though, a blender should be able to pulverize frozen berries and bananas, and cut through tough, leafy greens without leaving any graininess or trace of un-blended berry skin or kale stems.
It's hard to lay down any objective measures here, but we've tried so many blenders at this point (and continue to use many of them on a regular basis as part of our ongoing testing) that we can notice when a smoothie is better in one blender than another. It's all in the taste test.
Dips or smoothie bowls: Smoothies have the advantage of plenty of liquid to help a blender along, but a more solid consistency can pose a far greater challenge to a blender. Without the help of a glug of milk or a pint of stock, a dip or smoothie bowl needs to be processed with the help of an auger, or by the shape of the blending pitcher and blades. We usually make one or the other, sometimes both, to assess how well all of our more dry ingredients are incorporated into a thick consistency.
Crushing ice: Not everyone uses their blender to crush ice, but it's a good sign of just how powerful a blender is when it can blitz through frozen ingredients with no assistance. Depending on the size of the blender, we add a good few handfuls of ice and either follow a preset ice crushing mode or do it manually to see how evenly the ice is broken up into shards, and how quickly the blender can do this.
Making soup: Not all blenders are designed to handle hot ingredients, which is why many enlist the help of one of the best immersion blenders to get the job done. It's good to have the option of adding your soup to your blender though, so we either add our hot soup mix to our blender or, if it won't do hot ingredients, let it cool down before adding it to the pitcher. It's not ideal, but can always be re-heated after blending.
How we decide what to review
Blenders are designed to sit on kitchen countertops, so we'd be lying if we said we weren't drawn in by stylish designs or a colorful new launch from the likes of KitchenAid or Smeg. We also turn to online reviews, and do check in with our competitors every now and then, to see if we are missing a review of a brilliant blender.
We keep in touch with those in the industry to make sure that we're always first to hear about a new launch, and will almost always call it in to test to try and be among the first to assess how well it performs. However, every blender must be tested for a prolonged period (two weeks or more) to check for any issues and assess the products longevity, and where possible, we aim to keep blenders in-house to test them on a long term basis, updating our reviews as the months and years pass to see if our favorite is still ahead of the crowd.
Sign up to the Homes & Gardens newsletter
Decor Ideas. Project Inspiration. Expert Advice. Delivered to your inbox.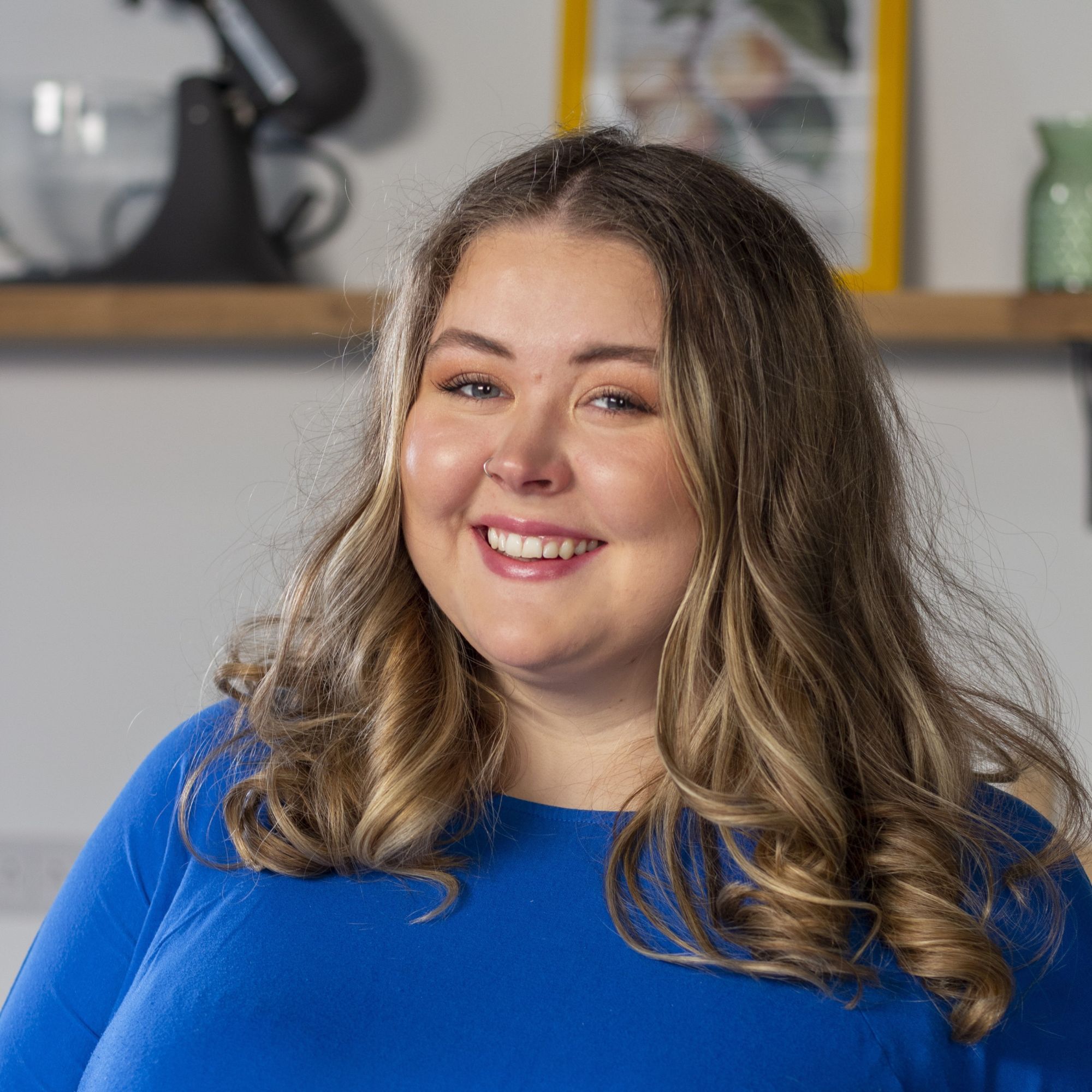 Millie Fender is Head of Reviews on the Homes and Gardens Ecommerce team. She specializes in cooking appliances, such as the best kettles, and also reviews outdoor grills and pizza ovens. Millie loves to bake, so she will take any excuse to review stand mixers and other baking essentials. When she's not putting products through their paces in our dedicated testing kitchen, Millie's reviews are conducted at home, meaning she uses these products in her own day-to-day life.