When do grills go on sale and when is the best time to buy? Our experts answer your questions
Shop grills in the sales to find the right deal at the right price. Our experts tell you when the best time to buy grills is and when they go on sale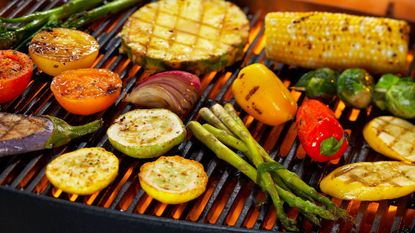 (Image credit: Getty Images)
Sign up to the Homes & Gardens newsletter
Decor Ideas. Project Inspiration. Expert Advice. Delivered to your inbox.
Thank you for signing up to Homes & Gardens. You will receive a verification email shortly.
There was a problem. Please refresh the page and try again.
If you're in the market for a new one, you might be wondering when grills go on sale to bag one at the best time to buy.
Good news: there are plenty of upcoming discount dates to look out for, the perfect opportunity to find the best grill for the best price. In fact, you could save yourself the time of reading this feature and go to our selection of the best Prime Day grills, shop our top deals from that sale just below, or go direct to Amazon's grills page to shop Prime Day discounts now.
However, if you are wondering when to replace your grill later in the summer or into the fall, our experts have found the best time to buy grills and the grill sales you should know about for the best deals.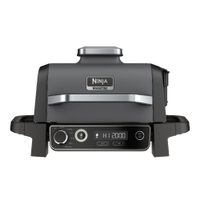 Ninja Woodfire | was $369.99, now $322.99 at Amazon
This electric griddle is a smoking specialist, especially when we compared it to other grills. Even ones which were three times the size and price didn't smoke food as well. If you're a small family, this is a mini but mighty option.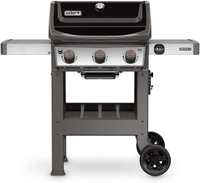 Weber Spirit II E-310 3-Burner Liquid Propane Grill | was $639.99, now $569 at Amazon
The Weber Spirit II E-310 3-Burner Liquid Propane Grill is the ideal middle-ground for those who want a powerful gas grill, but who don't want to spend upwards of $1,000. With three burners and extendable arms, it's perfectly family-sized.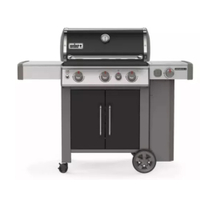 Weber Genesis II E-335 | $1,319 at Amazon
This professional grill is loaded with bonus features. It makes delicious food and pairs with smartphones for ultra-easy grilling. It's not yet reduced in the sales, but we think it's a fair price at $1,319. Nevertheless, watch this space.
When do grills go on sale?
Amazon Prime Day
Grills are on sale right now, thanks to early Amazon Prime Day deals. You can go direct to Amazon's grills page to find the latest discounts constantly updated.
Anthony Buzzetta, CEO & Founder of G TIER says, 'If you're an Amazon Prime customer, be sure to keep your eye out for its Prime Day sale; that usually falls around midsummer and can unlock even more savings. This year, Prime Day 2023 will take place on July 11th at 12am PT and ends on July 12th at 11:59pm PT.'
We've tested the Prime Day grills and found the best of the best, listed on that page and above. You can shop Amazon grills and browse Amazon smokers to find the best option for you in time for prime day.
Black Friday
Nathaniel Lee at Meal Prepify says, 'Black Friday and Prime Day are both popular shopping events with significant discounts on various products, including grills.
'While Black Friday typically falls after the summer season, it is a great time to score deals on grills from both online and brick-and-mortar retailers,' continues Nathaniel Lee. 'Prime Day, on the other hand, is an exclusive event for Amazon Prime members, and they often offer attractive discounts on a wide range of grills.'
You can join Amazon Prime simply for the sale; it's often worthwhile for the discounts.
Presidents' Day, Memorial Day, Fourth of July
Clay Cary, financial trends analyst and the lead analyst at CouponFollow comments, 'Here's an unexpected piece of advice that might feel a bit unconventional: keep an eye out for grill sales around Presidents' Day, Memorial Day, and the Fourth of July. You'll be surprised at how much a Weber Genesis Gas Grill or a Traeger Pro Series Pellet Grill price can tumble during these holidays. So, in short, be on the lookout for holiday sales when you're shopping for your next grill.'
Pop up sales
Arianna Foster, nutritionist and editorial director from Carnivore style advises, 'It's worth noting that while these periods generally see a higher likelihood of finding sales, discounts can also be available throughout the year during retailer-specific promotions or clearance events. Keeping an eye on advertisements and checking online or visiting local stores periodically can help you find a great deal on a grill.'
Nathaniel Lee is an experienced chef that has been featured in outlets such as Edible Arrangements and is a regular contributor at Mashed and Tasting Table.
Anthony Buzzetta is the CEO & Founder of tech & home gear company G TIER. Anthony is a passionate and visionary AI & tech expert, gamer, traveler, blogger and speaker who loves to share his insights and knowledge on the latest trends and applications.
When is the best time to buy a grill?
November
Liisa Matinvesi-Bassett, manager at PriceSpy, comments: 'We know from historic price data that November is the cheapest month to buy a BBQ so, if you can hold out until then, you're likely to get a good offer out-of-season.'
Amazon Prime Day and Black Friday
'Now, as the go-to person for shopping advice among my family and friends, I find Black Friday is the busiest yet most rewarding time of the year. I can assure you, it's a major shopping event where you can stumble upon some fabulous deals,' says Clay Cary. 'But don't overlook Prime Day, Amazon's two-day sales fest, which often showcases a broad spectrum of grills on sale, from gas to charcoal to pellet varieties.'
Around holidays
Arianna Foster, nutritionist and editorial director at Carnivore style, suggests, 'Grills typically go on sale during specific times of the year, coinciding with seasonal shifts and holidays. One of the best times to find grill sales is during the late summer or early fall, specifically around the Labor Day weekend and the end of the grilling season.
'Retailers often offer discounts to clear out their inventory before the colder months when demand tends to decrease. Another opportune time to find grill sales is during major holidays such as Memorial Day, Fourth of July, and Black Friday. These occasions often feature special promotions and deals on various outdoor equipment, including grills.'
In summer
Clay Cary, financial trends analyst and the lead analyst at CouponFollow says, 'As summer rolls in and the inviting aroma of grill starts wafting around, you may wonder, "When do grills go on sale?" Well, I've got some good news for you. Summer isn't just the ideal time for a backyard barbecue; it's also an excellent time to grab a fantastic deal on grills.
'You might assume that the height of barbecue season would send prices soaring, but many stores – Amazon, BBQGuys, Home Depot, and even Weber – defy expectations by offering jaw-dropping deals on grills and barbecue accessories throughout the summer.'
Across the fall
'But,' says Clay Cary, 'I must add, some of the best discounts on grills pop up in the fall. Why? Stores are keen to clear out their summer stock, making it an optimal time to snap up a bargain.'
Liisa is the country manager for a fully impartial price and product comparison service, PriceSpy. She's passionate about guiding shoppers to the best purchase decision and is regularly quoted in media around the world with her expert insights and education around smart shopping.
Arianna Foster is an nutritionist and editorial director Carnivore style, based in Jacksonville FL. Carnivore style provides top food tips for meat lovers.
Clay Cary is a financial trends analyst and the lead analyst at CouponFollow. Clay researches emerging shopping trends and new products.
FAQs
What kinds of grills should you be looking to buy?
Lisa Matinvesi-Bassett, manager at PriceSpy, comments: 'Gas grills are significantly more expensive than charcoal, with Weber dominating the market for premium gas models.'
Clay Cary suggest, 'Now, the type of grill you should pick really depends on what you prefer. Gas grills, for example, are flexible and easy to use. But if you're after the authentic grilling experience, nothing beats a charcoal grill. And pellet grills? They blend in modern tech, making them perfect for smoking.'
---
Looking to buy today? Keep checking Amazon's grills page for today's best prices, and look out for all the upcoming discount days and deals at your favorite retailers to ensure you find the best grill and the best price – that way you can invest more in all the food you'll be cooking up on your new grill this summer and fall.
Sign up to the Homes & Gardens newsletter
Decor Ideas. Project Inspiration. Expert Advice. Delivered to your inbox.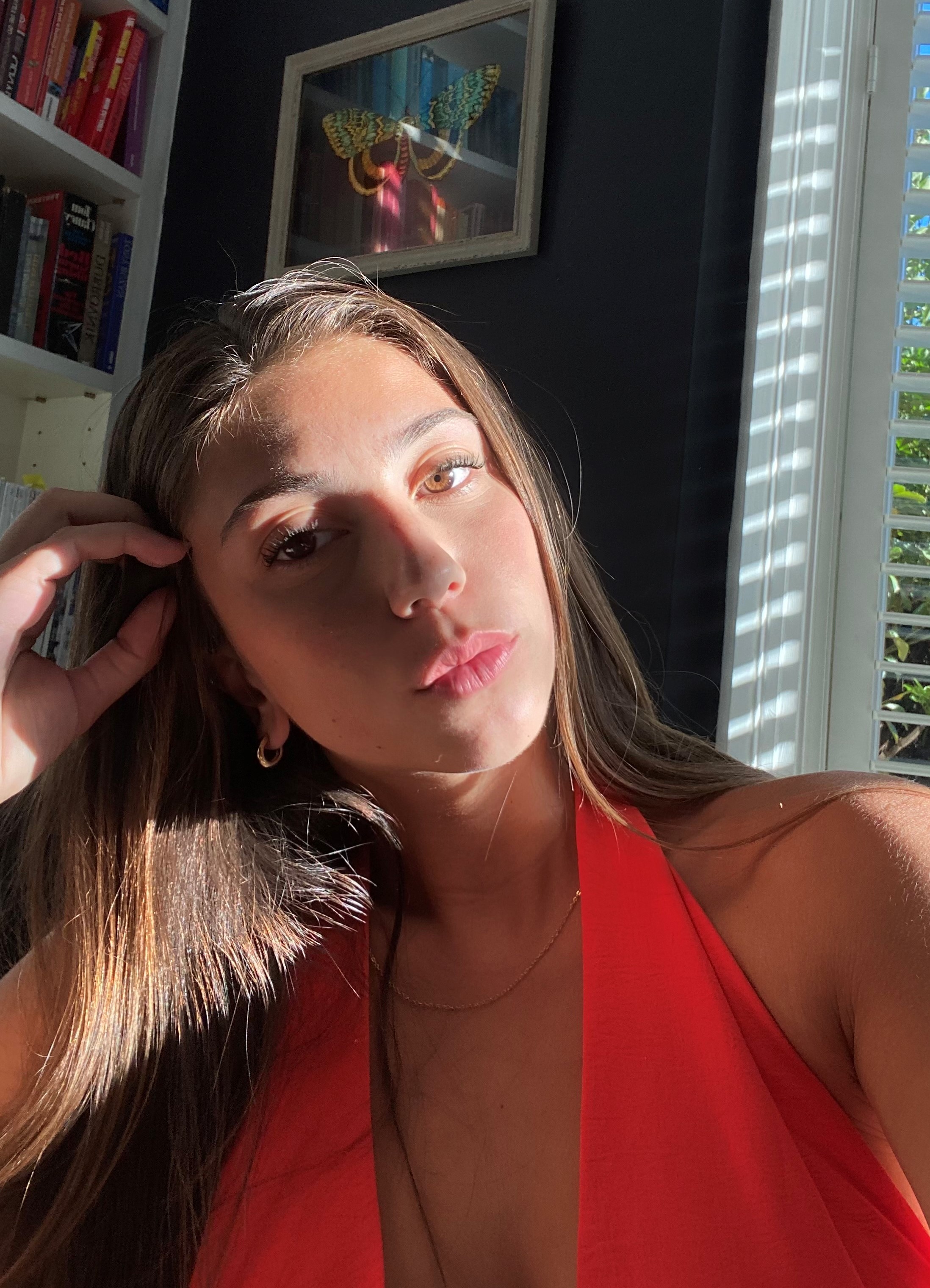 Lola Houlton is a news writer for Homes & Gardens. She has been writing content for Future PLC for the past five years, in particular Homes & Gardens, Real Homes and GardeningEtc. She writes on a broad range of subjects, including recipe articles, reviewing products, writing 'how to' and 'when to' articles. Lola now writes about everything from organization through to house plants. Lola is a graduate student, who completed her degree in Psychology at the University of Sussex. She has also spent some time working at the BBC.