How to organize your home for a 'quiet luxury' look – 7 tricks professionals advise
From minimalism to pretty baskets, here is how to achieve a quiet luxury look when organizing your home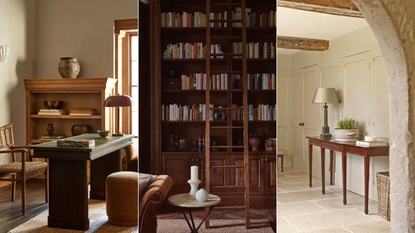 (Image credit: Adrian Gaut / Albion Nord / Future PLC)
The quiet luxury trend isn't going anywhere any time soon, but there is more to it than how you decorate your home. How you declutter and organize plays a big part too.
Although achieving the quiet luxury look in your home does come down largely to the pieces and materials you choose to put in your home, embracing minimalism and curating practical but beautiful home storage is also essential, professional organizers suggest.
Here are the seven ways you can organize your home for that pared-back luxe aesthetic.
How to organize your home for quiet luxury
From decluttering strategies minimalists swear by to picking out luxury baskets for hiding clutter, these are the seven most important steps to incorporating 'quiet luxury' into every aspect of your home.
1. Pick storage products made with natural materials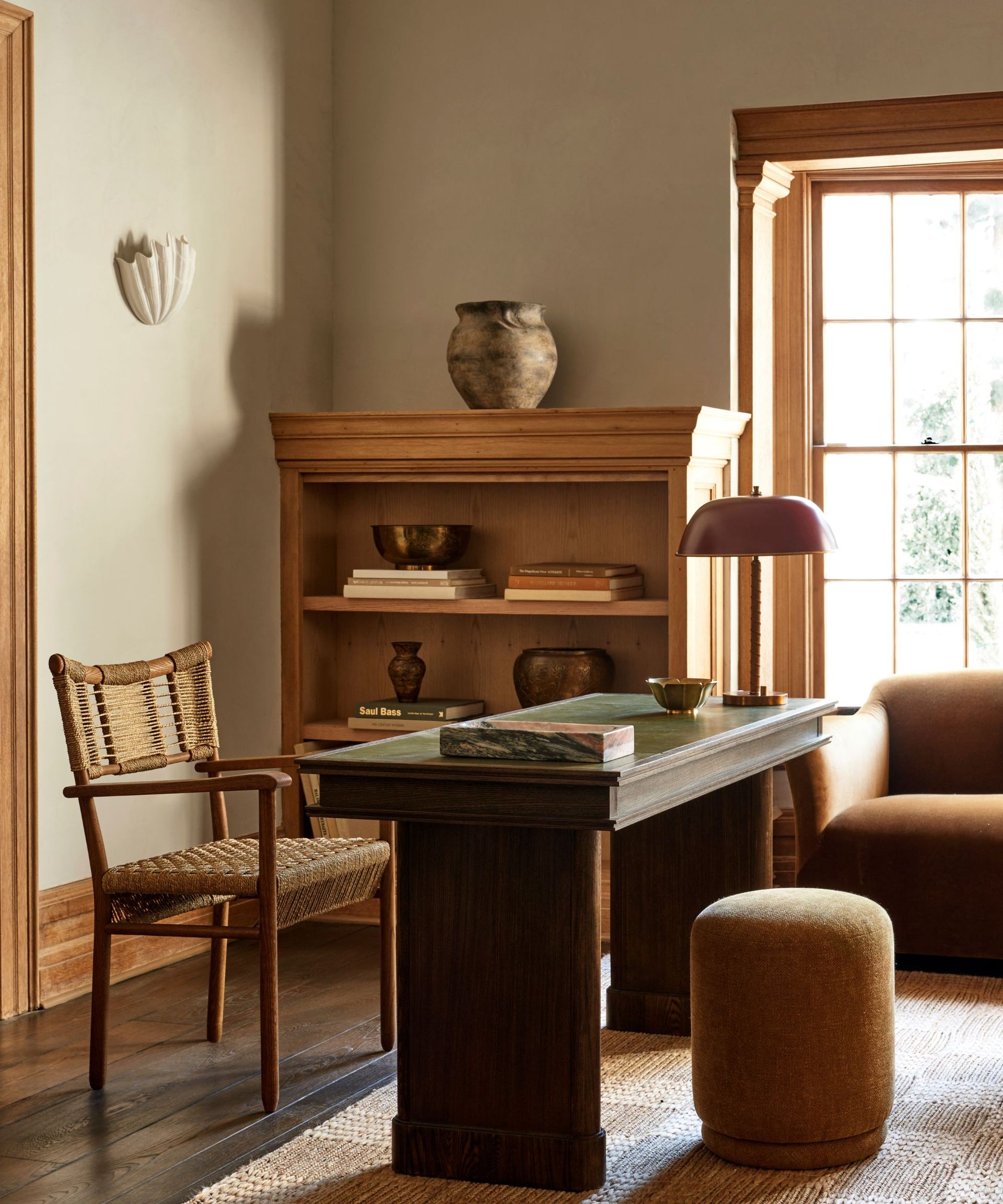 There are plenty of storage products professional organizers can't live without, but when it comes to quiet luxury organizing, some of these are usually moved to one side in favor of pieces that are as beautiful as they are functional, begins Raychel Klein, home organizer and founder of RayBayBay Home Organization:
'Storage pieces made from wood, metal, glass, or stone are the pieces of choice for quiet luxury,' she says. 'You can find almost every basic organizational bin, basket, or tool in an elevated product. Consider a marble turntable for something that will sit out on the counter. Wood and metal bins, alongside glass food containers, upgrade a pantry immediately.'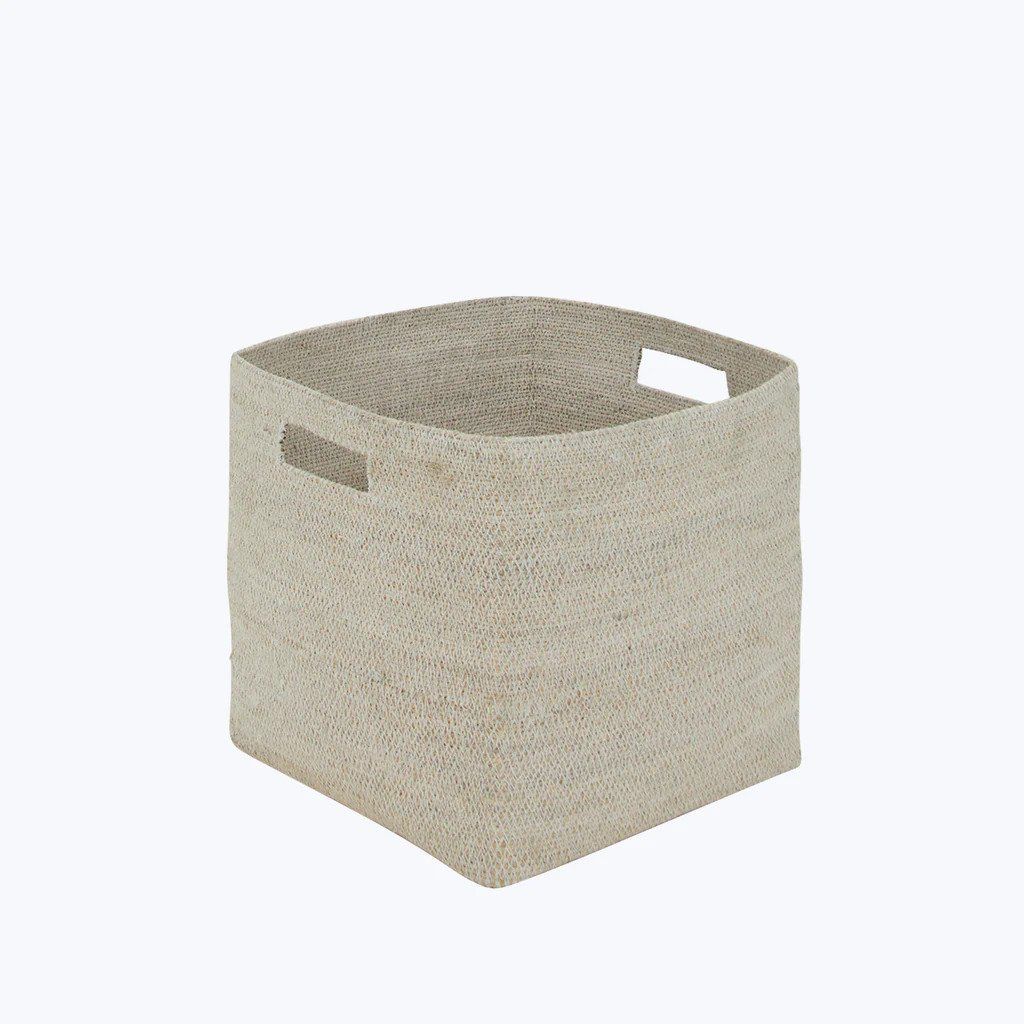 An easy way to elevate your everyday spaces, this Essential Square Basket is handwoven in India from natural seagrass. This multipurpose basket can easily be transported from room to room and used to keep any busy space tidy.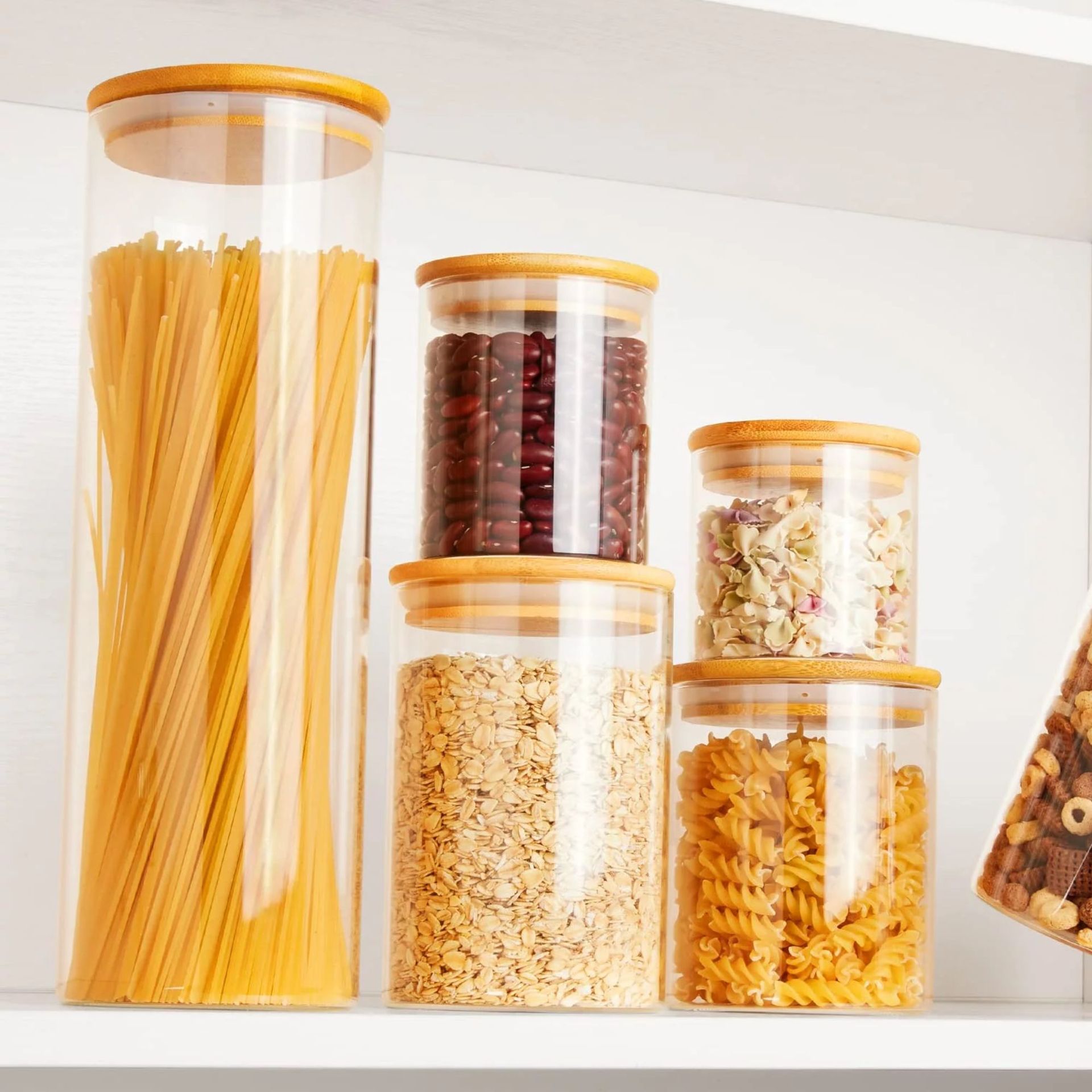 VTOPMART Glass Canister Set
This set of seven glass food storage containers with bamboo lids is the perfect way to elegantly display your food items for convenient access.
Raychel Klein started her home organization business in 2020 with the mission of helping people escape the vicious cycle of clutter. She is a certified KonMari consultant based in Seattle, Washington.
2. Reduce visual noise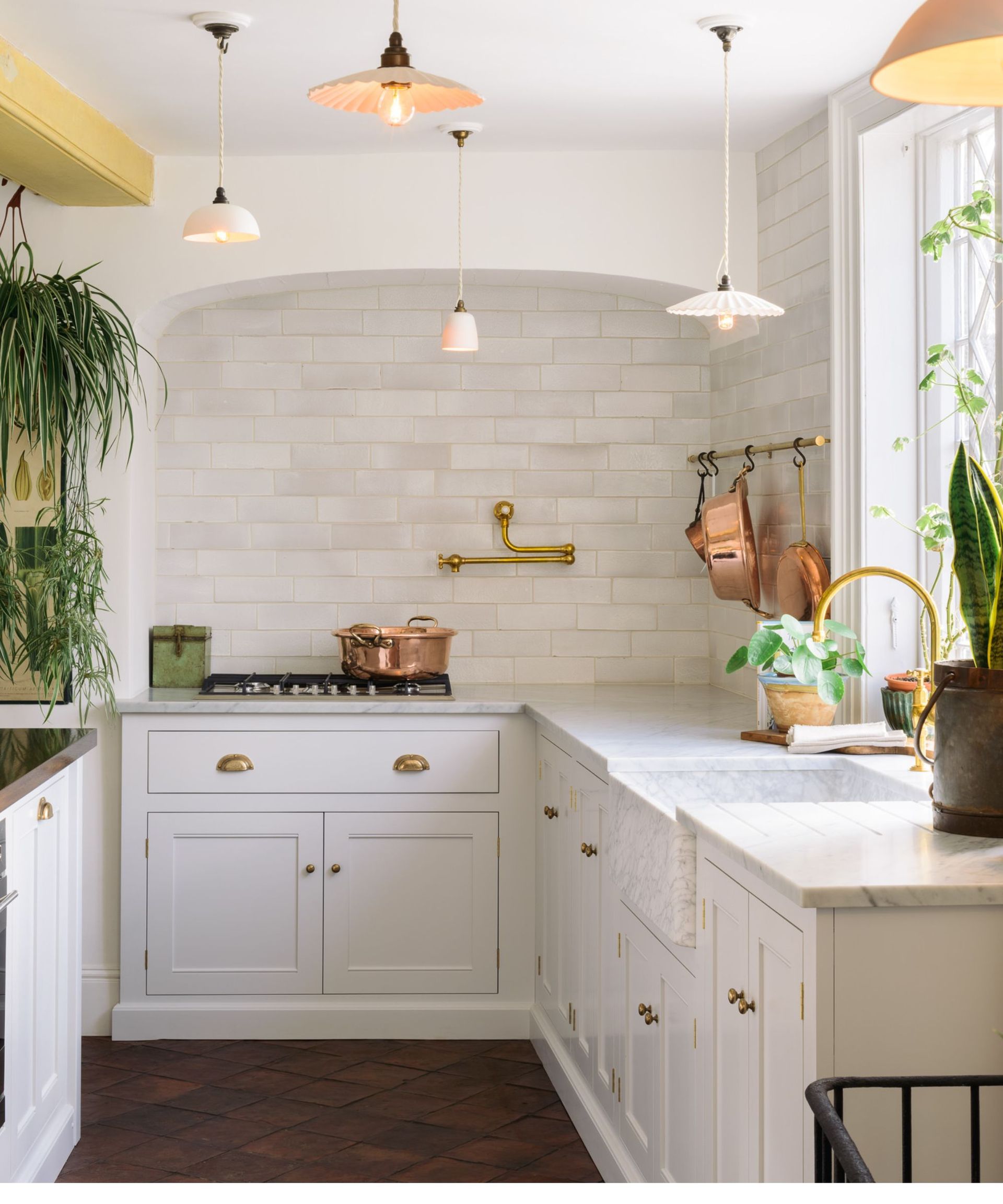 You cannot have a quiet luxury home without decluttering, says Hazel Thornton, professional organizer, founder of Organized For Life, and author of Go With The Flow, available at Amazon. If you have ever seen celebrity home tours, for instance, you rarely see anything on counters or sideboards. Instead, everything is neatly tucked away.
'I often refer to clutter as "visual noise". The best way to "quiet" a home is to declutter it. Storing items in an organized manner behind closed doors is one way to go, but getting rid of things you no longer use, love, and need to keep also helps tremendously,' Hazel shares.
Hazel Thornton is an author, genealogist, and retired professional organizer who lives in Albuquerque, New Mexico. She loves helping others to discover and tell the stories of their photos, families, and things.
During her organizing career, she decluttered homes and offices and created organizing systems and ideal schedules.
3. Embrace minimalism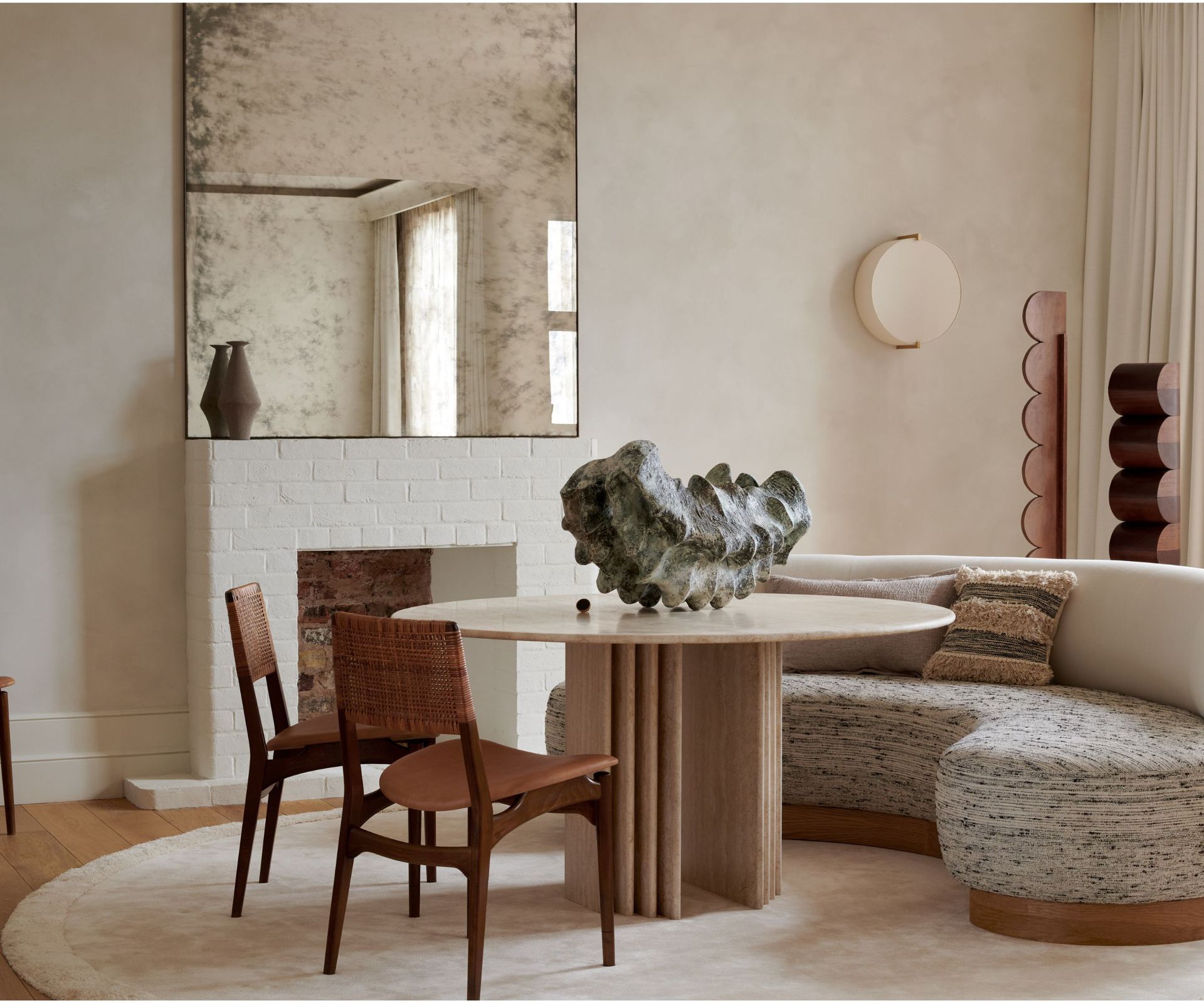 In a similar vein, it helps to embrace minimalism when trying to curate the appearance of luxury in your home, Raychel Klein, home organizer, continues. Taking note of the things minimalists never have in an entryway or things minimalists never have in a living room is a good place to start.
'Eliminating excess or finding a system to store back stock items is another way to achieve quiet luxury. Ideally, you are only keeping items you need on hand, which allows for a clean, streamlined look,' she says.
'However, I understand that it is economical to purchase in bulk, and for these items, I would recommend storing them in large baskets (made of natural materials) so they are not an eyesore.'
4. Keep storage neutral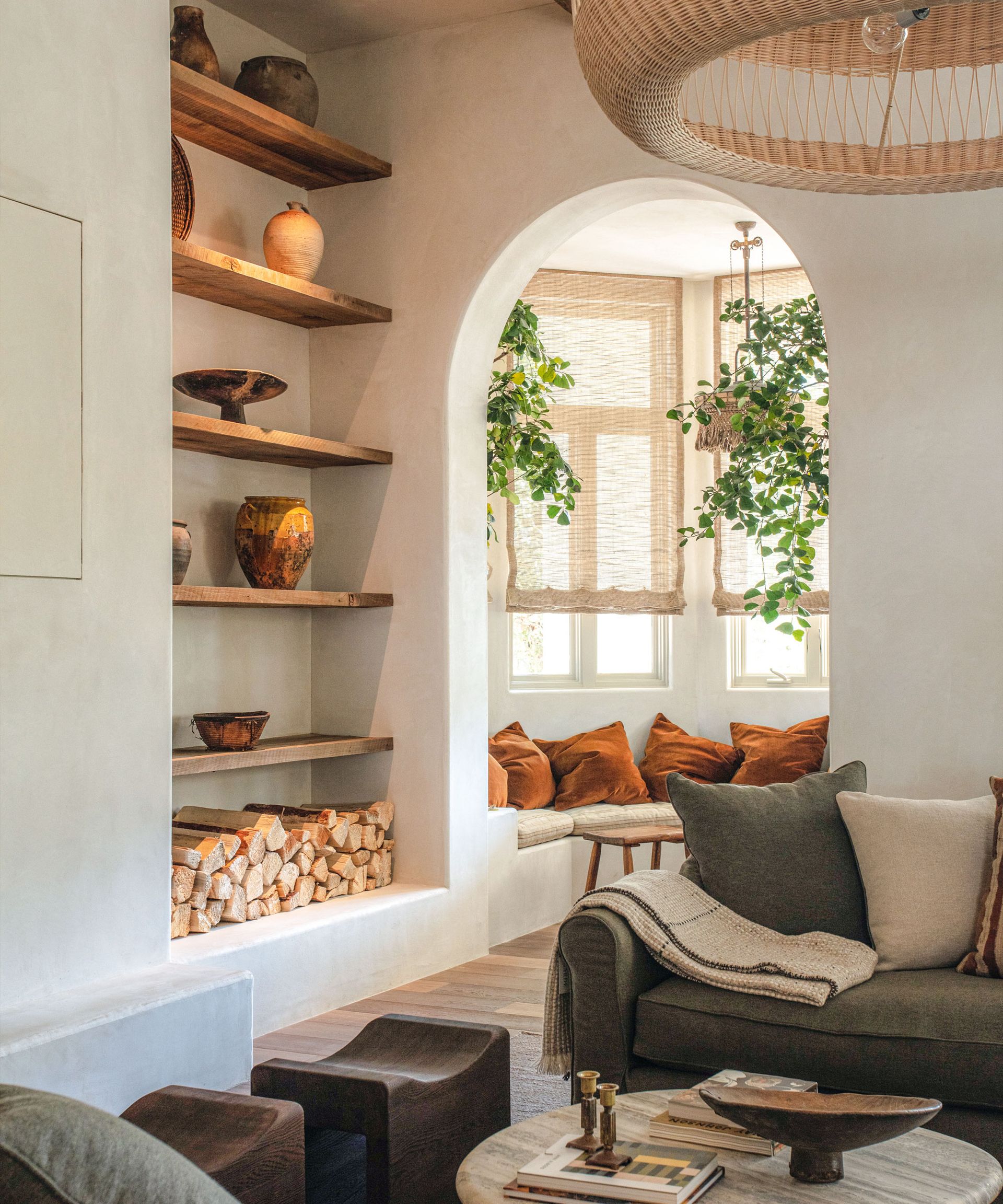 The colors for quiet luxury are epitomized by decorating with neutrals. These schemes are not limited to our furniture, however, and should be brought into your storage products too, says Dawnn Hilton-Lito, general manager at One Less Thing. 'While patterns and bright colors can have their place in every room of the house, using neutral colors is the best way to create an effortless, yet elegant, appearance throughout the home,' she says. 'Use shades like taupe, cream, ivory, and soft grays to emanate a subtle yet timeless sophistication.'
5. Go for uniformity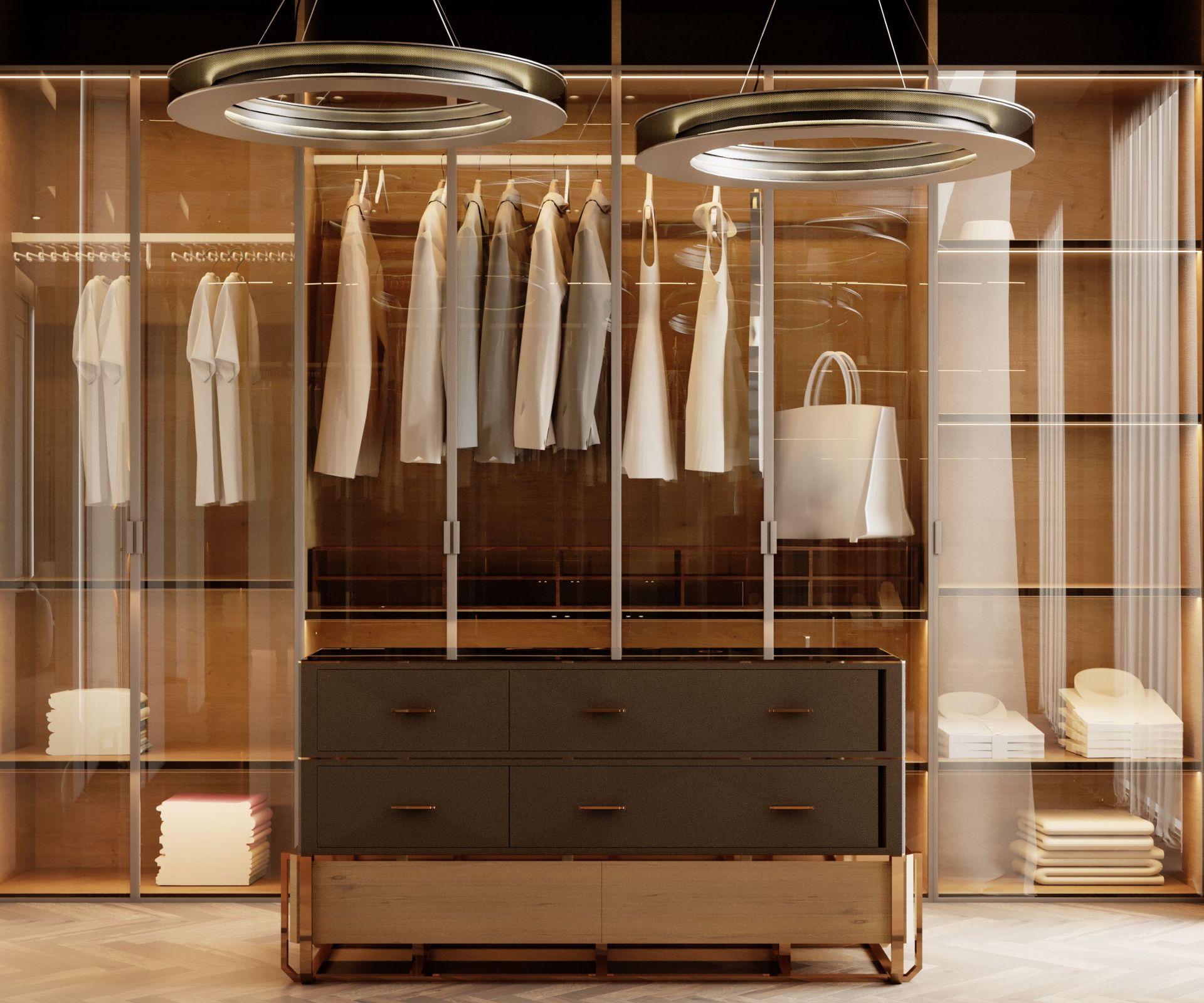 Mis-matched storage can be just as visually cluttered as having no storage at all, so uniformity is key if you want a quiet luxury look, urges home organizer Raychel Klein. This could mean picking all the same wooden hangers when organizing a closet, or picking the same color label and font for any labeling around your space, she suggests.
'Even having the same soap dispensers and trash cans in bathrooms helps build toward the quiet luxury aesthetic.'
6. Invest in hidden storage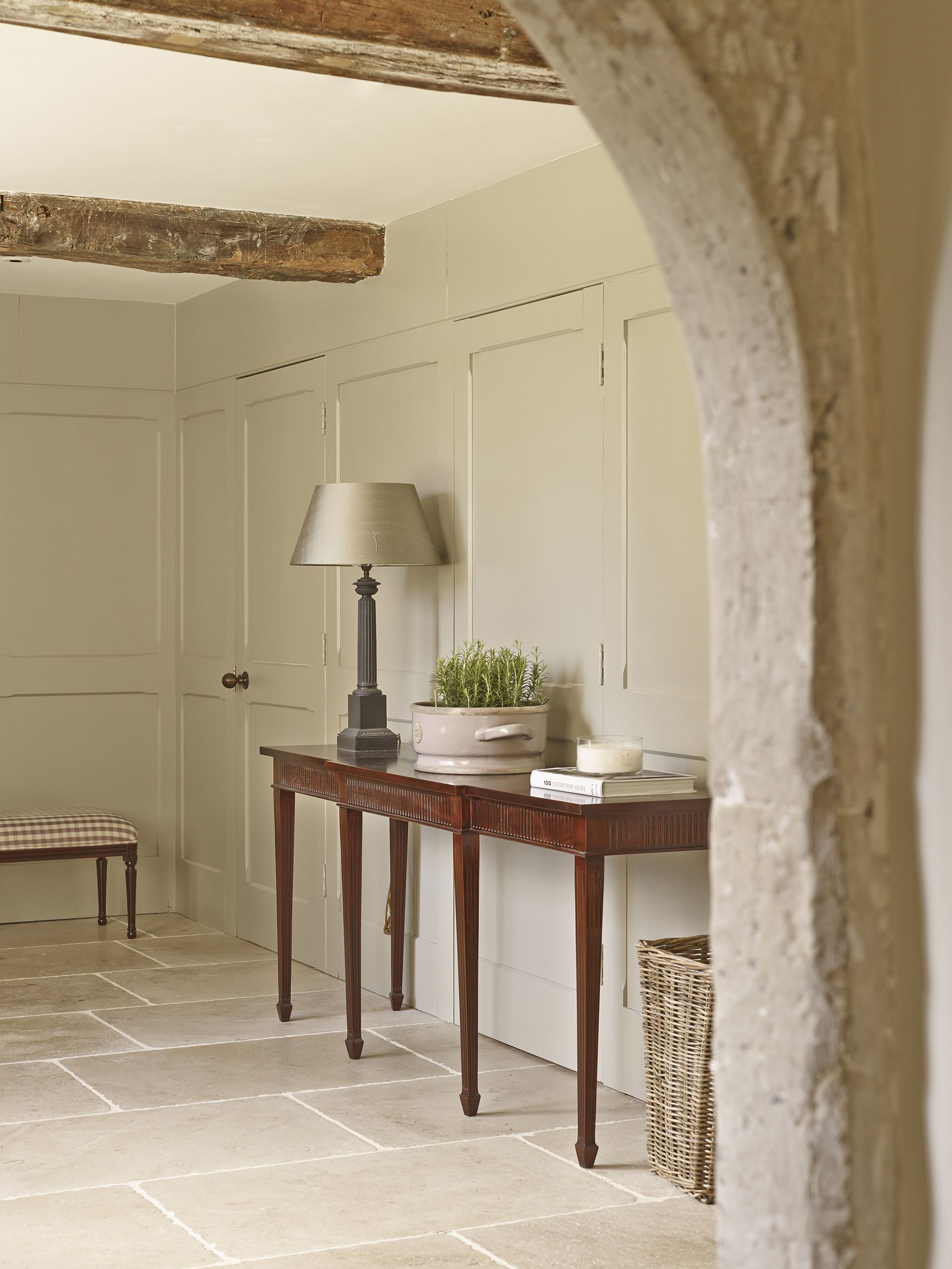 Out of sight, out of mind, is one of the best approaches for the quiet luxury look, says Dr. Regina Lark, professional organizer at A Clear Path. 'This allows you to maintain a clean and organized appearance while ensuring functionality,' she says.
To achieve the look, Regina recommends picking out furniture with hidden compartments or investing in custom built-in shelving or concealed cabinets to hide everyday items while keeping them easily accessible.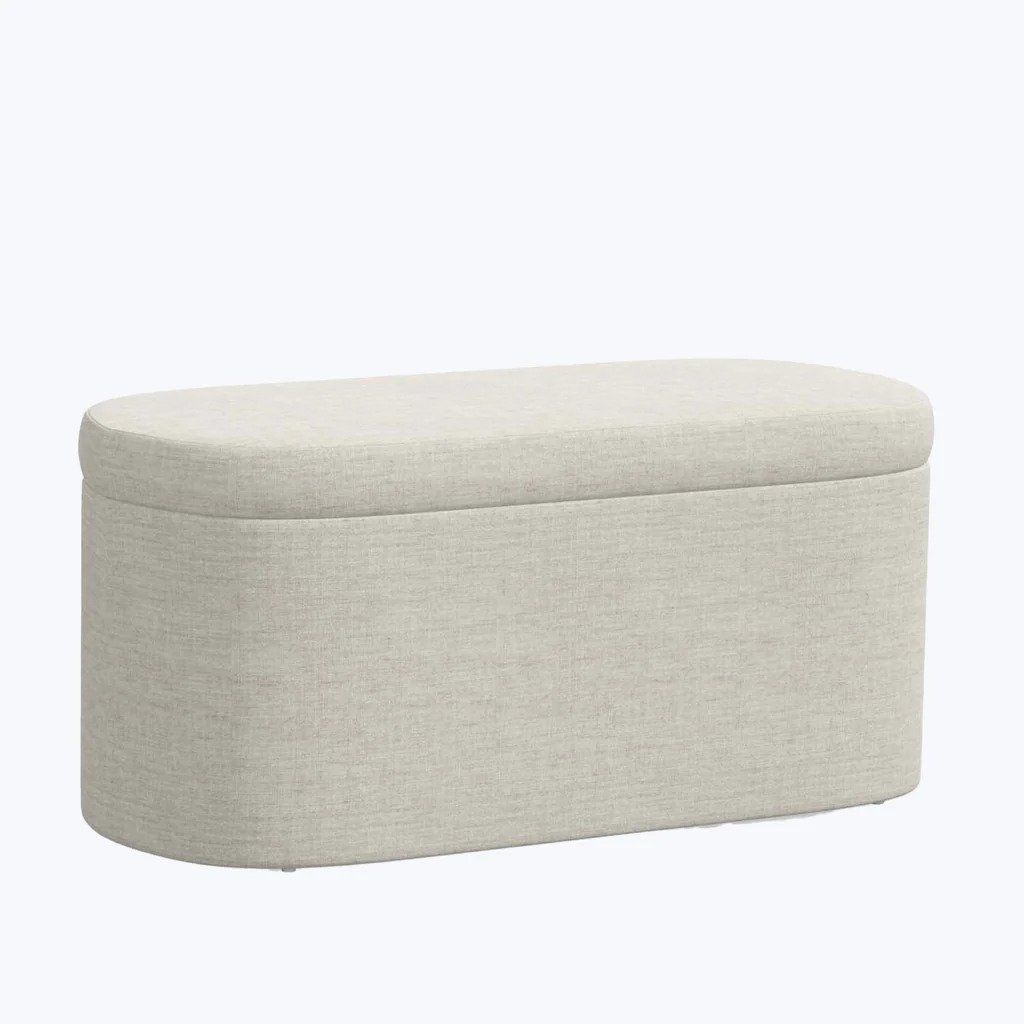 This Linen Storage Bench is a conversation starter with a handcrafted profile that will feel right at home in any space.
Dr. Regina Lark is an Organizing and Productivity Specialist based in Los Angeles. In 2008 she founded A Clear Path, followed by Silk Touch Moves, and recently, Speaking of Clutter.
7. Designate spaces for particular activities to contain chaos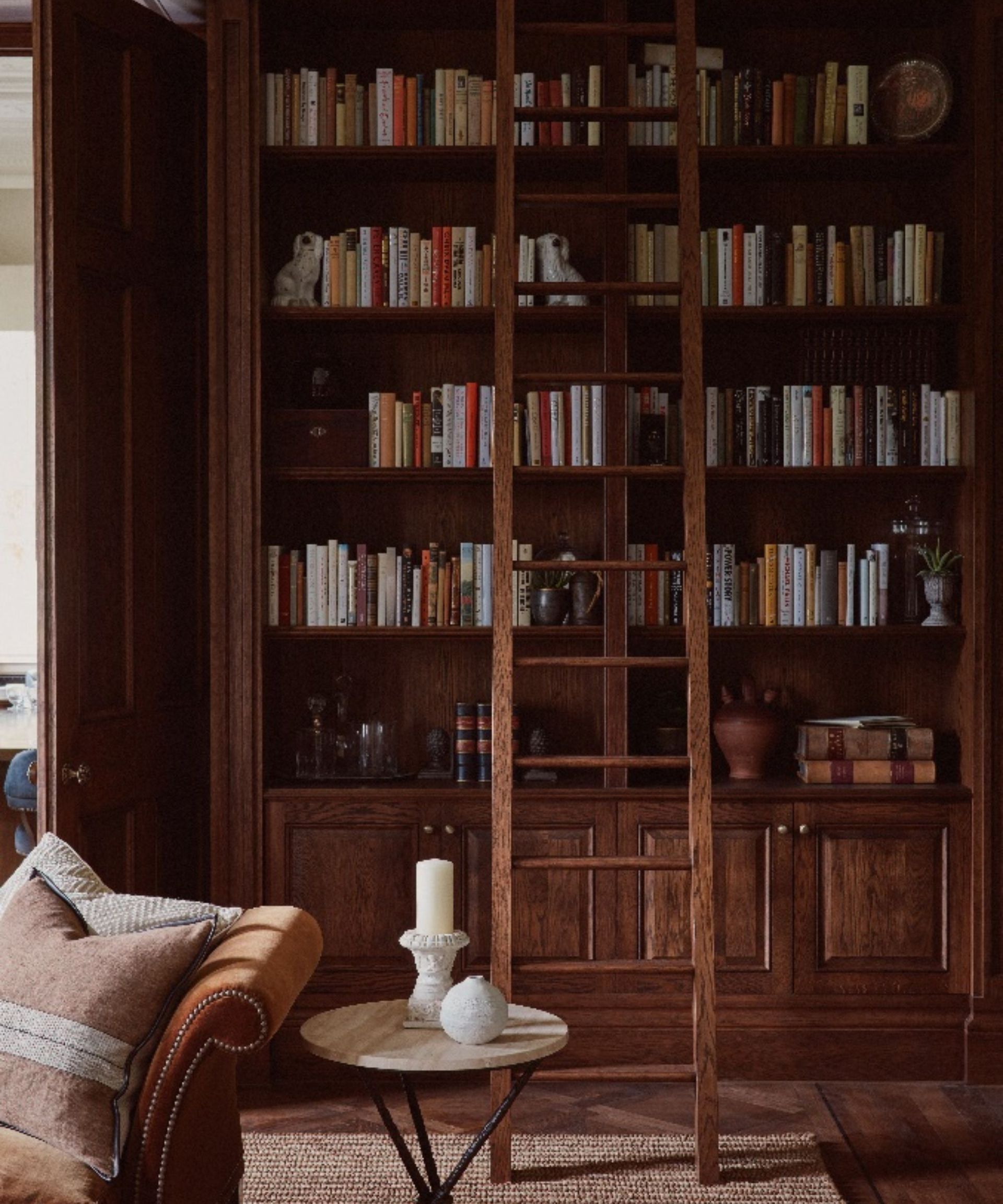 Containing clutter is another great approach to achieving quiet luxury. Given that we have to live in our homes, however, this can be tricky on a daily basis. Dr. Regina Lark suggests designating spaces for certain activities to keep the chaos in one spot:
'Assign specific areas for different activities or items to maintain a sense of order and elegance. Whether it's a dedicated reading nook, a designated home office space, or a well-organized pantry, creating distinct spaces for various functions contributes to a refined and intentional atmosphere.'
FAQs
How can I make my house feel luxurious?
When embracing the quiet luxury trend, start to invest in quality pieces made from natural materials and in neutral, timeless colors to elevate your space. This goes for everything from your soft furnishings, furniture, and even your home storage. The goal is to pick well-crafted pieces that will serve you for years to come.
What is considered quiet luxury?
When it comes to home furnishings and storage, quiet luxury is considered to be timeless, understated pieces that are well-made and designed to stand the test of time. These items usually come at a higher price point, signaling to people in the know that they are high-quality without screaming that they are designer or 'expensive'.
---
All in all, 'quiet luxury helps you achieve a sophisticated and refined aesthetic without the need for flashy or ostentatious elements,' concludes home organizer Dr. Regina Lark.
'Organizing your home in a way that exudes quiet luxury involves a thoughtful approach to decluttering, selecting tasteful organizing products, and creating a harmonious environment,' – perfect for that quiet luxury living room that looks expensive, or quiet luxury bedrooms that ooze calm.
Sign up to the Homes & Gardens newsletter
Decor Ideas. Project Inspiration. Expert Advice. Delivered to your inbox.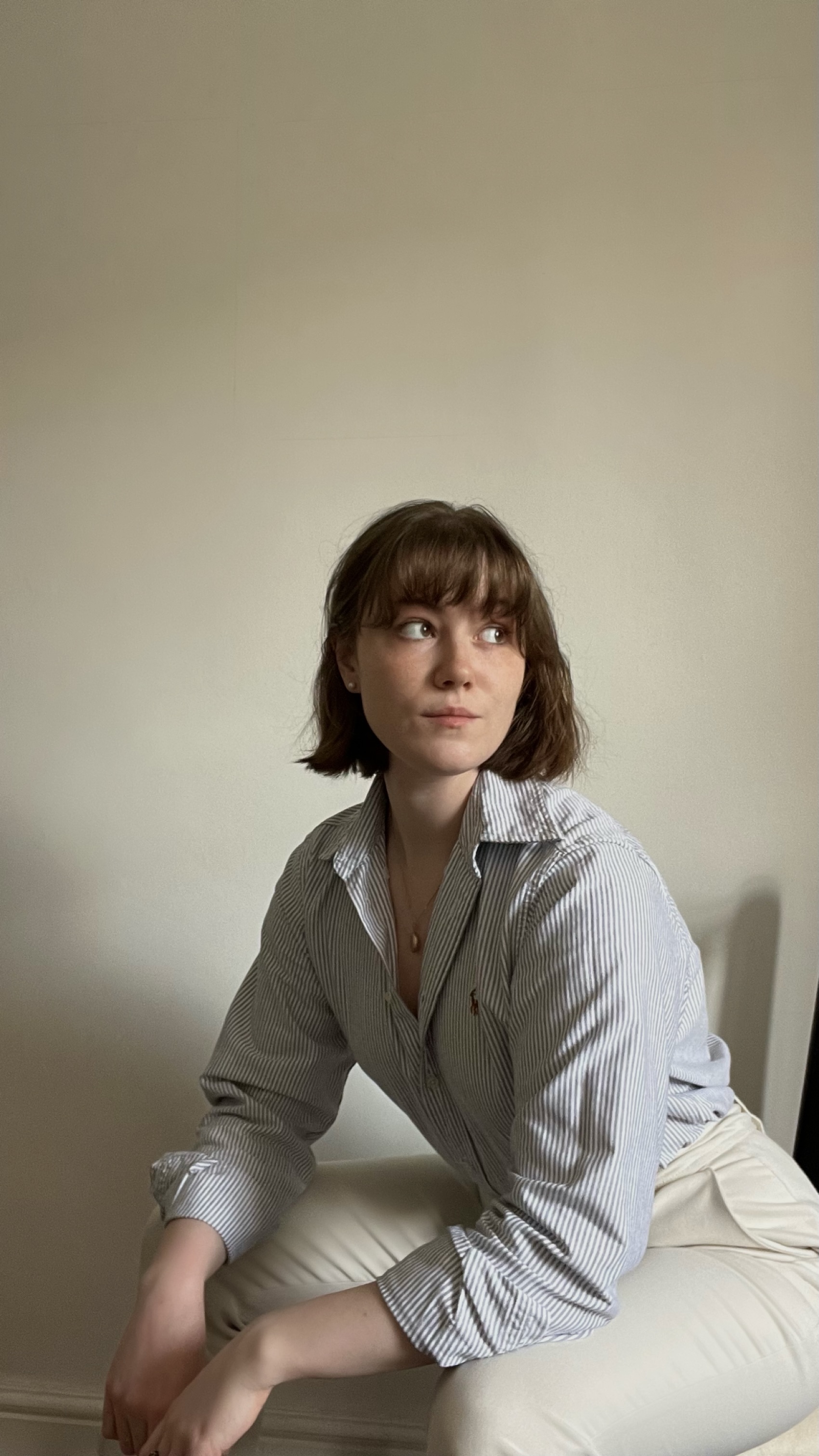 Chiana has been at Homes & Gardens for a year, having started her journey in interior journalism as part of the graduate program. She spends most of her time producing content for the Solved section of the website, helping readers get the most out of their homes through clever decluttering, cleaning, and tidying tips – many of which she tests and reviews herself in her home in Lancaster to ensure they will consistently deliver for her readers and dabbles in the latest design trends. She also has a first-class degree in Literature from Lancaster University.