Is a pizza oven a good gift? Our experts explain the essentials to consider
'It's important to consider the recipient's available space, maintenance requirements, and interest in cooking'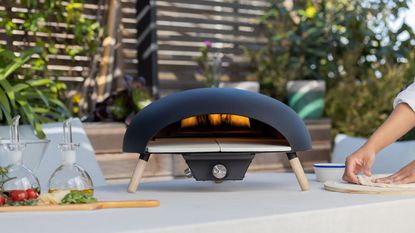 (Image credit: Cuckooland)
When it comes to searching for the perfect gift, there is an undeniable allure of a pizza oven. Whether you are gifting for an aspiring chef or a seasoned pizza maker, there are a few things to consider about the recipient to determine whether this is really the right gift for them.
A portable pizza oven is an exciting and potentially endlessly rewarding gift, whether this is an indoor or outdoor model. However, it is an investment, so, whether you are getting one for a friend, family member, colleague, or loved one, it's key to consider their lifestyle, the space they have, and the type of pizza oven to decide if this is the right gift, and if so, to choose the best model for them.
Our experts have explained what to consider to determine whether a pizza oven is a good gift, and how to choose the best pizza oven for its new owner, whether to add to their indoor or outdoor kitchen.
Is a pizza oven a good gift?
'The portable pizza oven market is growing exponentially. And with this, come products that fit both big and small budgets,' says Derek Gaughan, owner of Pala Pizza. 'I absolutely think pizza ovens are wonderful gifts. Not only is it a really fun hobby for anyone who likes to cook (especially outdoors), but the whole family can get involved in it.'
'A pizza oven can be a unique and exciting gift, but it's important to carefully evaluate if it's the right choice for the recipient,' say Sara Bereika, owner of Sara Jane Organizing, and Tim Bereika, pizza oven guru. 'Here are some things to consider to help you determine whether a pizza oven is a good gift:
'Have they made pizza before? If not, you may want to reconsider.
'On a scale of 1-10, how much do they enjoy making pizza? If their score is higher than an 8, a pizza oven may be a great idea.
'Do they have space to store a pizza oven? If so, where will they store it?
'Have they considered buying a pizza oven? If so, what brands have they looked at? There are many options available. Some are smaller and more compact. Some have a spinning base. Some cook with wood, and some with gas, etc.'
Derek Gaughan is the owner, Pala Pizza, a leading content site dedicated to reviewing portable outdoor pizza ovens and creating guides on how to use them. Derek also has a Youtube channel dedicated to portable pizza ovens. Derek has also tested and reviewed over 30 different pizza ovens.

1. Know the recipient's interest and lifestyle
Prior to gifting a pizza oven, assess the recipient's interest in cooking. Understanding their interests and lifestyle is essential in ensuring that the gift aligns with their preferences and will be used regularly.
'Pizza ovens are for pizza-making lovers, not pizza-eating lovers,' says Sara and Tim Bereika. 'Making pizza is a labor of love. It requires space to roll out the dough, good ingredients, and the enjoyment of the process.
'If the person receiving the pizza oven enjoys eating pizza but doesn't like making it, then you should reconsider giving them a pizza oven. You should ask a lot of questions before giving such a gift.'
Ask yourself whether they enjoy making pizza or other grilled foods. Do they have time do use a pizza oven enough? Have they expressed the desire to spend more time cooking?
Determine whether an indoor or outdoor model would be most suited to their lifestyle and living situation. Consider discussing their outdoor space, cooking habits, and whether they have expressed any interest in having a pizza oven to determine if this is the ideal gift for them.
Best overall
Best overall
This is the best pizza oven in the world. It makes the best pizza we've ever tested, and runs on both wood and propane to suit a variety of different users and scenarios.
There's more detail in our Ooni Karu 16 review.
Best indoor
Best indoor
If your giftee doesn't have the outdoor space for an oven, this oven is designed for indoor use, with dedicated settings for pan, New York, and wood-fired pizzas.
You can find more detail in our Breville Smart Oven Pizzaiolo review.
Best wood-fired
Best wood-fired
For something a little more budget-friendly, try this. It's the cheapest Ooni and runs on wood pellets. It makes truly delicious pizza, but there's a learning curve.
You can find more detail in our Ooni Fyra 12 review.
2. Consider their available space
A pizza oven requires a dedicated space that is well-ventilated and safe for cooking, so it's important to ensure that the recipient of the gift has ample room for the oven, along with the necessary clearance for safe operation.
You should also consider whether they have ample storage for the pizza oven and its various components, or if it will act as undesired clutter. Evaluate the recipient's space to determine if it's suitable for a pizza oven.
This will also determine whether you invest in a indoor or outdoor pizza oven and the model you choose based on its size.
'Pizza ovens are large, heavy, and take up a lot of space. If the recipient has an outdoor kitchen, then a pizza oven would make a fabulous gift. They can leave it outside and cover it up when not in use. However, if someone doesn't have outdoor space designated for cooking, it could be a bigger hassle for them to bring the oven in and out of storage each time they want to use it,' says Sara and Tim Bereika.
Additionally, if they have ample space to storage and use a indoor pizza oven in your kitchen, then it can be suitable, if not then maybe reconsider this gift.
3. Select the right type of pizza oven
After assessing the lifestyle, interest and space requirements of the giftee, you can determine the pizza oven model they will most enjoy, that will match their cooking habits.
Consider and research the features of different pizza oven types and how these will match the recipient's preferences and suits the recipient's cooking style, in order to make an informed choice.
The things to consider include:
Fuel source: Some individuals appreciate the traditional flavor of wood-fired or charcoal ovens, while others prefer the convenience of gas or electric options.
Type of pizza: Investigate whether they prefer making Neapolitan, New York style, or other types of pizzas, since different ovens are suited to different styles.
Size and capacity: Determine the size of the oven based on their available space and the size of pizzas they will wish to make.
Temperature range, speed of heating up and cooking
Insulation: To improve energy efficiency, look for ovens that have good insulation.
Budget: While staying within you budget, look for a quality model, and calculate the ongoing operating costs that the recipient of the gift will have to spend.
Maintenance: As well as considering how much effort will require to use the gift, consider the amount of cleaning and maintenance the pizza oven will require. Different models will require more attention than others.
Aesthetics: Choose a pizza oven that matches their design style and outdoor or kitchen aesthetics.
Indoor or outdoor model
Built-in or portable model
Pizza expert Derek Gaughan explains his recommendations when selecting the right pizza oven:
'The most popular fuel type these days is propane. Gas is quicker to preheat, easier to maintain temperature, and less of a cleanup. Wood, on the other hand, offers a more authentic experience for those after the wood-fired aspect. However, I will say, from my experience, pizzas do not bake long enough in an oven to pull much flavor from the wood fire. The high heat from a gas oven can make just as good of a pizza as wood can. The best solution to this debate? Grab an oven that's multi-fueled! You can change out the gas burner for a wood tray in minutes.
'There are two main sizes of pizza ovens to choose from: 12" or 16" (with the exception of some more expensive ovens which can be a lot bigger). 16" ovens tend to be much more money – in some cases double – but offer the ability to make bigger pizzas and/or more maneuverability when baking.

'One of the most important research you can do is determining which style of pizza(s) the giftee likes most. Certain pizza ovens, such as the Gozney Roccbox, are incredible at baking authentic Neapolitan-style pizza because of the intense 950-degree Fahrenheit burner. On the flip side, ovens such as the Halo Versa 16 are only capable of baking New York-style pizza (or any other made with bread flour) due to the smaller flame. New York-style pizza is tailor-made for less intense pizza ovens, between the 500 - 700F range.
'During my hands-on research testing the best pizza ovens, I found that there are a few ovens capable of doing both styles due to a highly adjustable flame - the Ooni Karu 16, Ooni Karu 12G, Gozney Dome, and Solo Pi / Solo Pi Prime.' He's right – we found exactly the same when we put these pizza ovens to the test.
FAQs
Which accessories should you buy with a pizza oven?
Pizza ovens may not come with additional accessories like a heat gun, a pizza peel, a board for rolling pizza, and an oven thermometer, so you may want to consider these accessories as part of the gift.
These accessories complement the pizza-making experience and make the gift more functional.
You can also customize the accessories based on the type of pizza oven chosen and the cooking preferences of the individual.
Our testers say this is a much easier way to light wood pellets than matches, and it's also useful if you take your pizza out too fast and need to brown the mozzarella.
Chicago Brick Oven Aluminum Pizza Peel
A pizza oven essential, this pizza peel ensures safe and easy transfer of your pizza into the oven and out again when it is cooked to perfection. Lots of pizza ovens don't include these as standard, so it helps to buy another.
Where should pizza ovens be placed?
Pizza ovens require a stable, heat-resistant surface for placement.
'The majority of pizza ovens weigh at or below the 40lb mark, making them relatively portable. However, most people prefer to set up a dedicated space for these – similar to grills.
'To do so, the recipient will likely need a stainless steel prep table or something similar to place the oven on and have space to prepare the pizza,' advises Derek Gaughan, owner of Pala Pizza.
'Note: pizza ovens shouldn't be placed up against the house or under any overhangs.'
---
'Gifting a pizza oven can lead to memorable moments and create a focal point for outdoor entertaining. It offers the opportunity to explore different recipes, experiment with toppings, and enjoy delicious homemade pizzas,' says Matt Carlson, founder of Parent Presents, a gifting advisor. 'But it's important to consider the recipient's available space, maintenance requirements, and interest in cooking before making a final decision.'
Sign up to the Homes & Gardens newsletter
Decor Ideas. Project Inspiration. Expert Advice. Delivered to your inbox.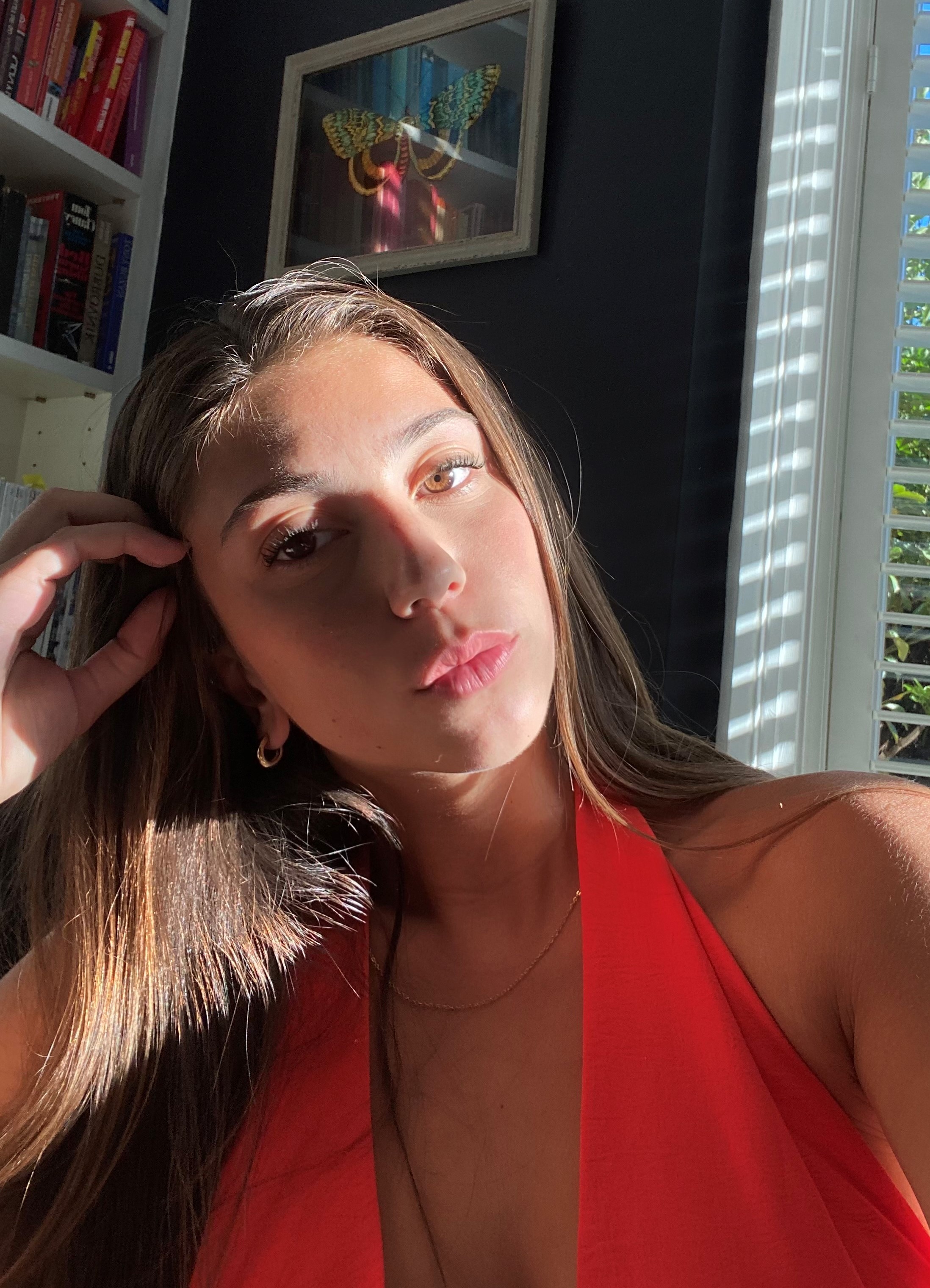 Lola Houlton is a news writer for Homes & Gardens. She has been writing content for Future PLC for the past five years, in particular Homes & Gardens, Real Homes and GardeningEtc. She writes on a broad range of subjects, including recipe articles, reviewing products, writing 'how to' and 'when to' articles. Lola now writes about everything from organization through to house plants. Lola is a graduate student, who completed her degree in Psychology at the University of Sussex. She has also spent some time working at the BBC.