Monastic bed-making is the new way to do minimalism – here's why it will be the most popular bedding trend in 2024
'By reducing clutter and focusing on the essentials, monastic bed-making can help lower stress and anxiety levels, leading to better sleep quality and overall mental health'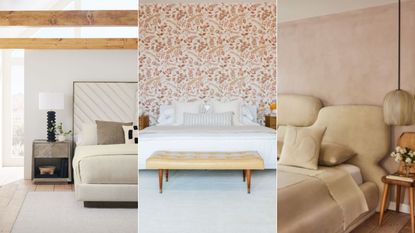 (Image credit: Sweetpea & Willow / Edgar Lara / Kristin Fine and Analisse Taft-Gersten)
Monastic bed-making principles revolve around simplicity and orderliness with an emphasis on clean lines and neutral colors to create a serene bed space, aligning with the peaceful ambiance that is synonymous with monastic living, and perfect for minimalist bedrooms.
'Monastic bed-making is a practice deeply rooted in simplicity and mindfulness. This minimalist approach to bed-making is not just about aesthetics; it's a reflection of a lifestyle that values simplicity and functionality,' says Tadas Pukas, founder and CEO of Minimalistic Linen.
Adopting monastic bed-making practices involves careful choice of bedding, precise bed making and deilient upkeep to improve tranquility in your bedroom. Our experts have explained how to achieve monastic bed making to incorporate into your daily routines.
Monastic bed making
The key elements of monastic bed making include a focus on minimal bedding, simple patterns, and fewer pillows, creating a serene and uncluttered space. This bedroom design tip can help you sleep better at night.
What is monastic bed making?
'The style is characterized by neatly folded linens, often in natural, muted tones, and a lack of excessive decorative elements,' explains Tadas Pukas. 'The arrangement should be functional, avoiding unnecessary layers or embellishments.'

'By reducing clutter and focusing on the essentials, monastic bed-making can help lower stress and anxiety levels, leading to better sleep quality and overall mental health.

'The act of arranging the bed neatly each day can serve as a meditative practice, offering a moment of calm and reflection in our otherwise hectic lives. This daily ritual fosters a sense of control and accomplishment, setting a positive tone for the day.

'This minimalist approach not only creates a visually appealing space but also promotes a peaceful and restful sleeping environment.'
'As all things do, this style of bedmaking is currently making a comeback and our clients have been very open to it. There is a certainly simplicity and quiet luxury to it,' says interior designer and founder of Orlie Katsiris Staging & Interiors, Melinda Orlie-Katsiris.
'Instead of pillows covering your bedding and attracting your eye, in monastic bed making, the bedding, and more specifically the bedcover is the star of the show.
'It can be very calming and almost meditative to make your bed this way in the morning as you run your hands across the top and over the rounded corners of the mattress form to smooth the bedcover.
'This type of bed making also takes the focus off the bed a little bit. Instead, monastic bed making allows us to bring more attention and focus to the other elements of the bedroom including bedside tables, seating, art and lighting.'
1. Start with quality bedding
Invest in high-quality, bedding made from natural fibers, ensuring you choose materials that offer comfort and durability, enhancing the overall aesthetic and feel of the bed.
'I always advocate for organic fibers like linen or cotton in bedding,' recommends Barbara Stern, editor-in-chief at Ottoman Textiles. 'These materials are not just environmentally friendly but also offer the perfect blend of durability and breathability essential for comfortable bedding.
'Mainly, with its unique, slightly wrinkled texture, linen brings an effortless, rustic elegance that's very much in line with the monastic style.'
You can check out our guide for the best places to buy bedding to choose the ideal, sustainable bedding.
Best percale bed sheets
Softest bed sheets
Best cotton bed sheets
The White Company Egyptian Cotton Collection
2. Choose bedding colors
'The color palette in monastic bed-making is all about tranquility. We're looking at neutral, earthy tones that evoke calmness and peace.
'It's fascinating how using undyed or naturally dyed fabrics can minimize our environmental footprint and enhance the authenticity of the bed's appearance,' says Barbara Stern.
'And when it comes to design, it's about embracing minimalism. A monastic bed isn't about extravagance. Instead, opt for simple, clean lines, solid colors, or very subtle patterns that reflect a life focused more on substance than on show.'
This includes avoiding ornate designs to maintain the minimalistic approach.
3. Use layering tchniques
Monastic bed-making encourages layers for both aesthetic appeal and practical warmth.
Embrace simplicity in layering when using this bed-making technique by using a fitted sheet, a flat sheet that is neatly tucked into the mattress, and a single lightweight blanket or coverlet. Don't use excessive layers or overly heavy covers.
'I recommend layering with lightweight, woven blankets. This traditional approach, favoring blankets over duvets, adds texture and allows for easy adjustment to temperature changes,' explains Barbara Stern.
Make sure each layer is spread evenly and follows the contours of the bed, ensuring it remains neat.
4. Straighten and smooth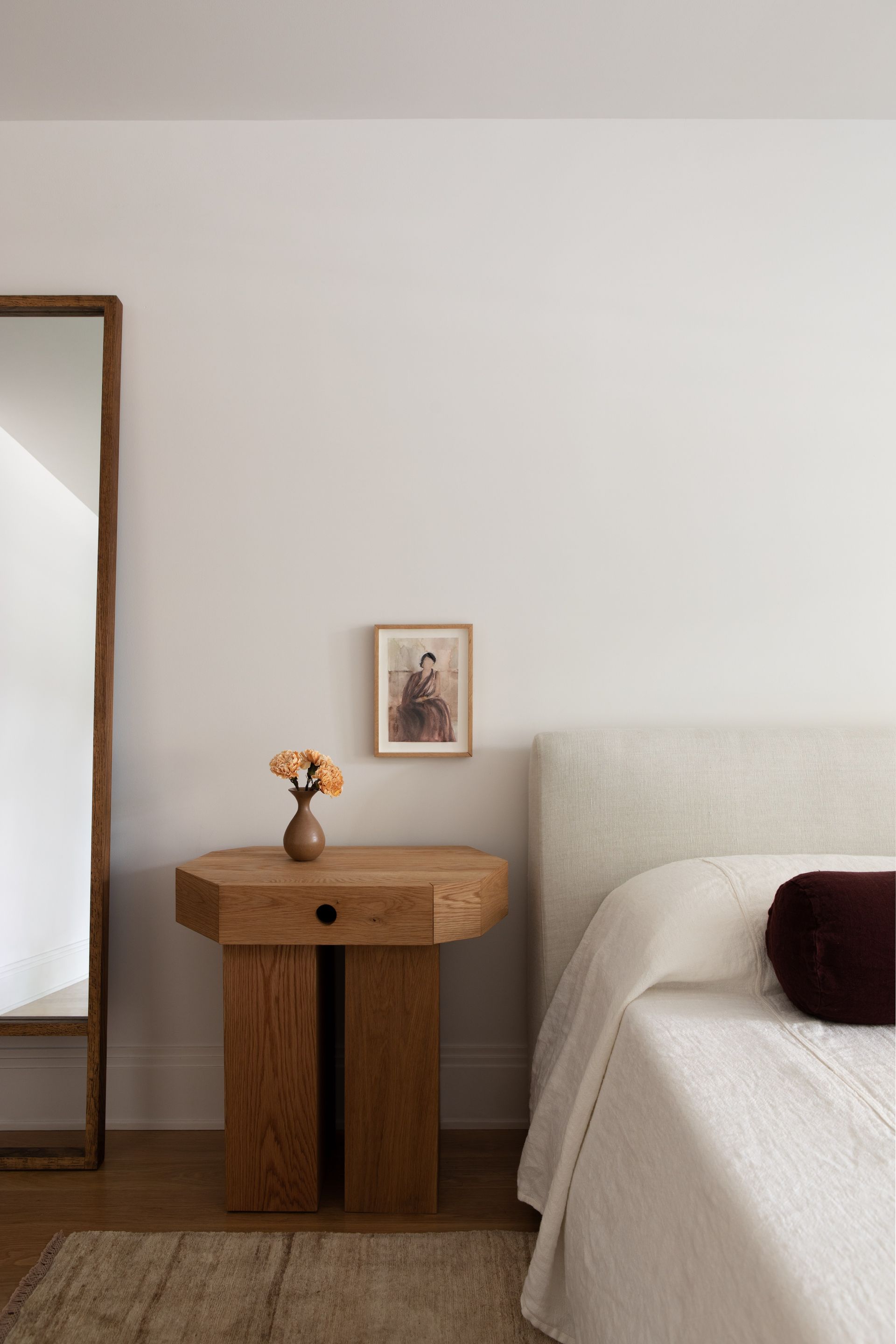 Possibly the most important aspect of monastic bed-making is tucking the sheets under the mattress to ensure a smooth, wrinkle-free surface.
Tuck the excess fabric of the flat sheet tightly under the mattress, creating a sharp 45-degree angle at the corner. This not only achieves a clean, crisp look but also keeps the sheets securely in place.
After spreading the fitted sheet tightly across the mattress, ensure the top sheet is evenly placed with minimal wrinkles. Take a moment to smooth out any creases, providing a clean and crisp foundation for the layers to come.
5. Perfect pillow placement
Rather than overwhelming your bed with an array of pillows and throw pillows, style your bed with a minimal arrangement of two or four well-fluffed pillows with simple pillowcases that complement the bedding, and a few throw pillows.
Arrange your bed pillows thoughtfully for a purposeful and minimalist appearance.
6. Mindful minimalism
Embrace minimal decor accents, if any, such as a carefully chosen throw blanket folded at the foot of the bed, a lamp, or a single piece of wall art above the headboard.
Avoid overcrowding the bed area with unnecessary elements, such as items cluttering your bedside table and impacting your sleep.
Monastic bed-making encourages a focus on other elements in a bedroom besides the bed, ensures the space remains coherently minimalist, and promotes a peaceful and restful sleeping environment.
7. Adopt a daily routine
Encourage a daily habit of making the bed immediately upon waking. This discipline in bed-making can bring a sense of order and calm to your daily routine. Plus, this routine also ensures that the bed remains inviting and well-kept.
8. Regular cleaning and maintenance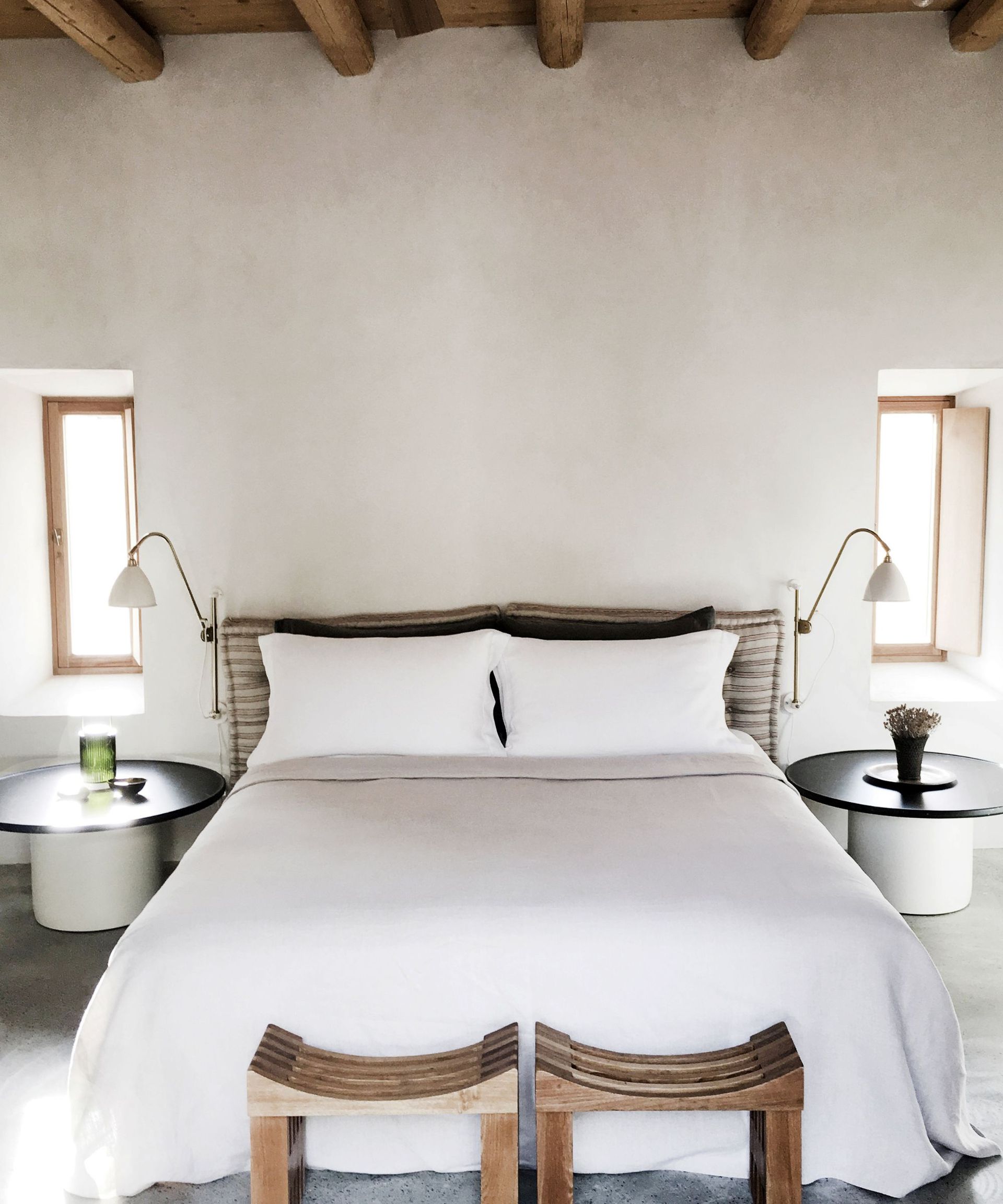 A key aspect of monastic bed-making is cleanliness. Part of the regular routines adopted in monatic bed making includes routine washing of bedding, and ensuring a crisp, well-made bed.
You should also rotate and clean your mattress regularly to uphold the cleanliness and longevity of the mattress.
FAQs
Where does monastic bed-making originate from?
Monastic bed-making originates from traditions founded by religious orders such as Buddhist and Benedictine monasticism.
Monastic bed-making serves as a symbolic act that reflects a commitment to mindfulness and contemplative lifestyle which aims to instill a sense of discipline in the everyday lives of monks and nuns.
---
The final step in monastic bed-making is allowing the bed to breathe by occasionally airing out the bedding. This simple step helps in maintaining freshness and cleanliness.
Sign up to the Homes & Gardens newsletter
Decor Ideas. Project Inspiration. Expert Advice. Delivered to your inbox.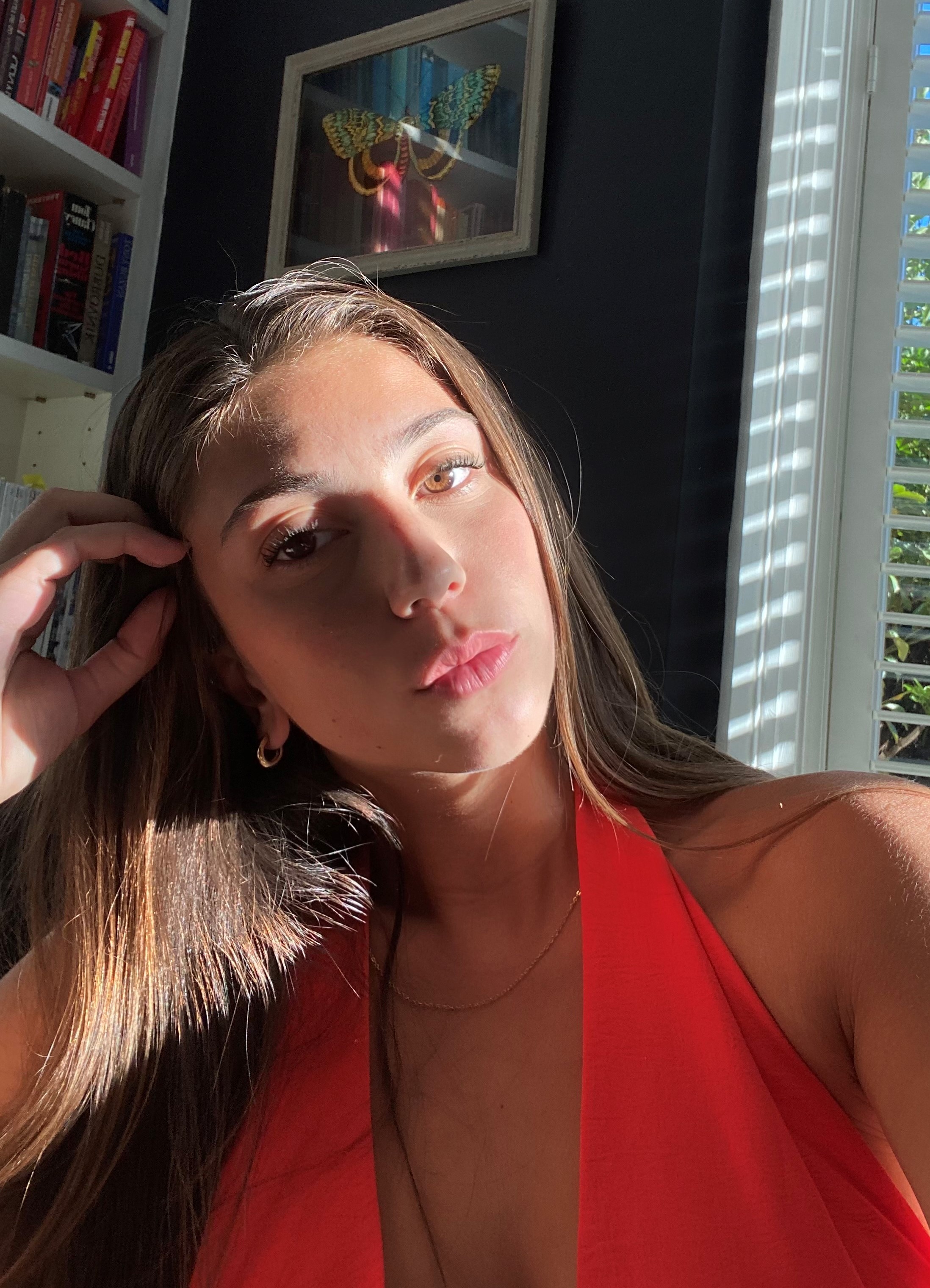 Lola Houlton is a news writer for Homes & Gardens. She has been writing content for Future PLC for the past five years, in particular Homes & Gardens, Real Homes and GardeningEtc. She writes on a broad range of subjects, including recipe articles, reviewing products, writing 'how to' and 'when to' articles. Lola now writes about everything from organization through to house plants. Lola is a graduate student, who completed her degree in Psychology at the University of Sussex. She has also spent some time working at the BBC.