5 places you definitely aren't cleaning, but absolutely should – according to professional cleaners
These five spots are almost never cleaned by homeowners, cleaners say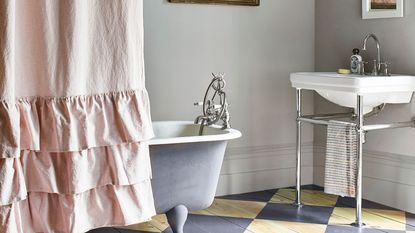 (Image credit: Annie Sloan)
When creating a cleaning to-do list, there are some spots that never cross our minds and may have been forever forgotten if it wasn't for the expertise of professional cleaners.
Although they may not be the dirtiest places in your home, these forgotten-about spots can be bad enough to aggravate allergies, or even make your home smell musty.
We asked professionals to reveal the five places we definitely aren't cleaning around the home, and why we need to start.
Places you definitely aren't cleaning
A great cleaning tip for covering every inch of your home is to create a cleaning map of your space. Stand in the room and make a list of every surface you see – big or small. Anything that has a slight ridge is big enough to collect dust and grime and shouldn't be forgotten.
These are the five places you should start when dealing with the most forgotten about spring cleaning dirt spots.
1. The tops of doors
We might give our doors a wipe down every so often, but many of us neglect top tops of our doors – both internal and external.
'These silent dust collectors are often overlooked,' says Lina DaSilva, professional cleaner and founder of Toronto Shine Cleaning. Although it may not seem like a big deal, if your home smells musty, forgotten dust collecting here could be a contributor, she explains.
'A bi-weekly swipe with a microfiber cloth not only eliminates dust – but adds an unexpected shine.'
2. Bathroom walls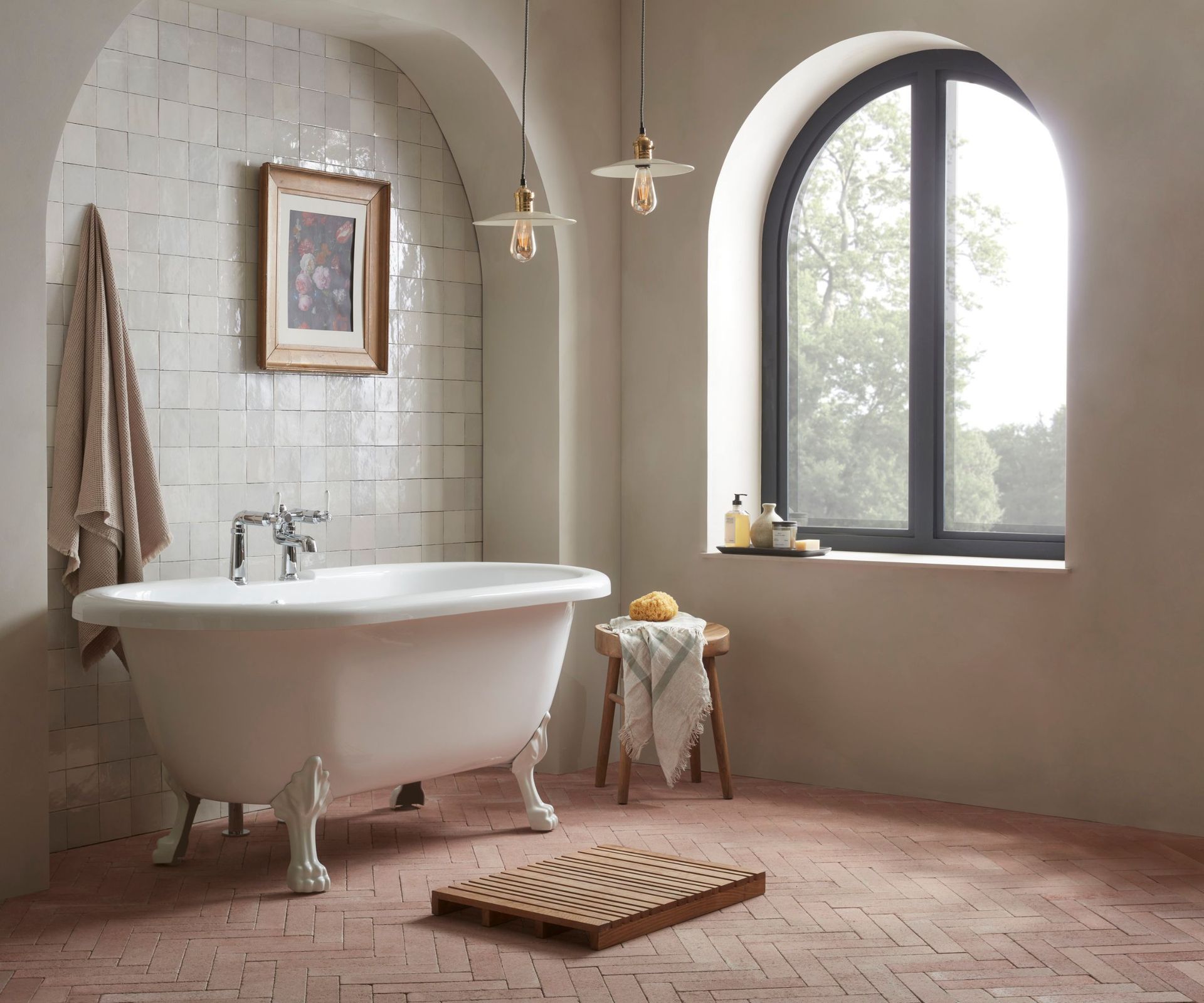 When cleaning a bathroom, our attention usually falls on our toilets, showers, and sinks and we completely neglect the walls, points out Kait Schulhof, cleaning expert and founder of A Clean Bee:
'Bathroom walls (especially the walls surrounding your toilet) require a wipe-down just like your bathroom mirrors do. It's unpleasant to think about, but particles from your toilet transfer to surrounding surfaces every time someone flushes.
'To clean, simply spray a microfiber or other cleaning cloth with your favorite all-purpose cleaner such as Method, available at Target, and quickly wipe the walls.'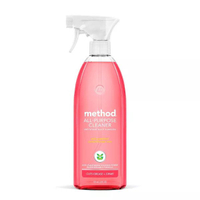 Method Pink Grapefruit All Purpose Surface Spray | $4.29 at Target
I love this all-purpose spray for its fruity scent and the fact it doesn't make surfaces sticky after cleaning. It works wonders around the home.
Kait Schulhof is the founder of A Clean Bee, a website about sustainability-focused cleaning and organizing.
3. Appliance cords
One place you likely miss even on your big spring-cleaning checklist is the cords for appliances and lights around your home.
Although we may spend more time on organizing cables, not cleaning them down can contribute to musty smells whether it is from dust, or food and grease particles in a kitchen, Muffetta Krueger, cleaning expert and founder of Muffetta's Domestic Assistants, points out:
'Unplug the appliance and wipe the cords with a damp cloth and a mild detergent if necessary.
'Make sure the cords are completely dry before plugging the appliances back in to prevent electrical hazards.'
Muffetta Krueger is a cleaning expert and founder of Muffetta's Domestic Assistants with over 16 years of operational management experience in the service industry. Muffetta's Domestic Assistants provides housekeepers, house cleaners and maids, and is based in New York.
4. Behind major appliances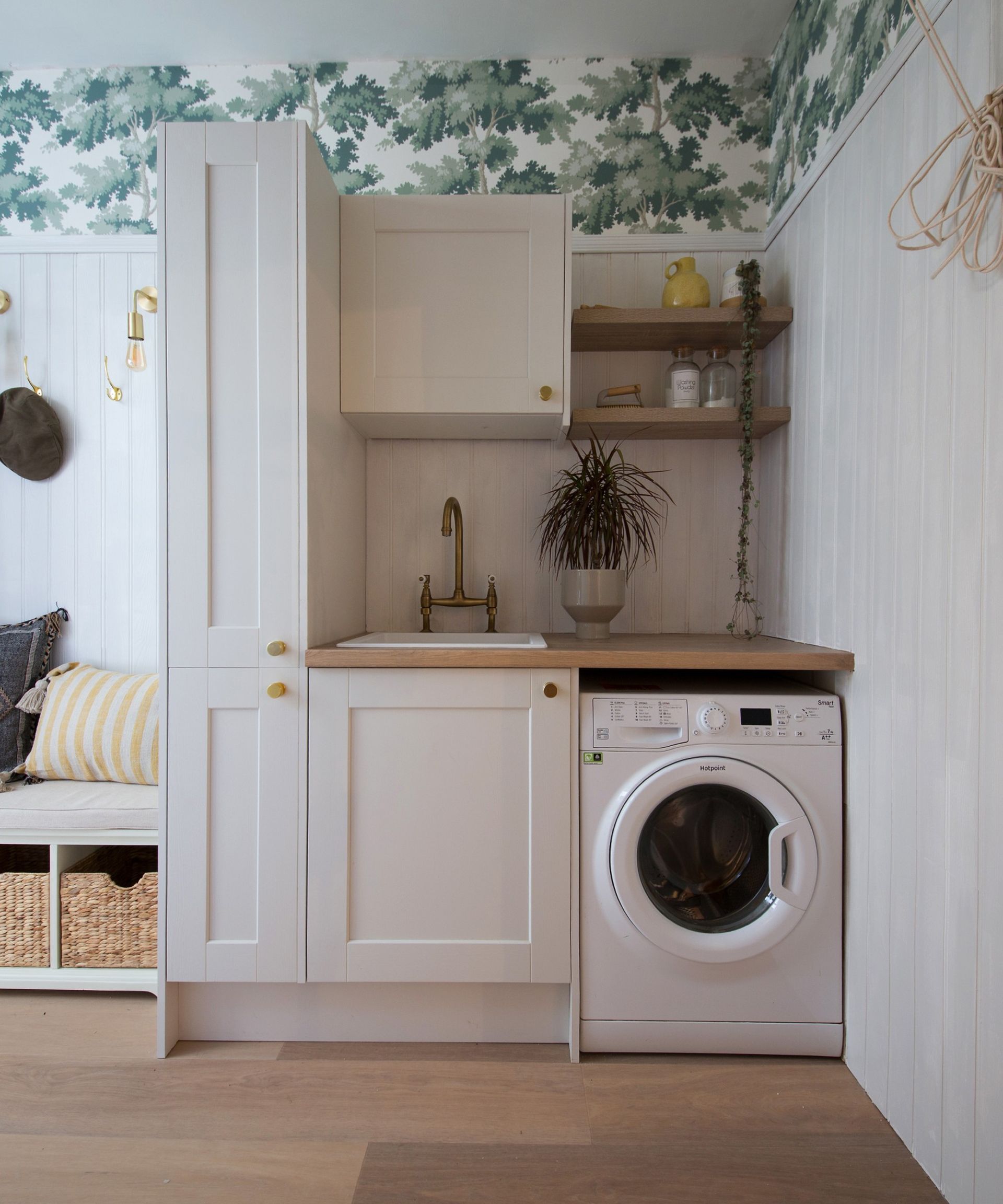 'Definitely, the number one area that we see people forget to clean is behind and under large appliances and furniture,' begins Melanie Ortegon, cleaning expert at Cleaner Guys.
'This is particularly true of washing machines and refrigerators when cleaning a kitchen; they both have water supply lines behind them that can leak and cause mold growth, and they both emit moisture and steam because they're full of water.
Melanie recommends pulling out your refrigerator and washing machine occasionally to check for mold. 'It could save you a lot of headaches and money,' she says.
5. Inside your vacuum cleaner hose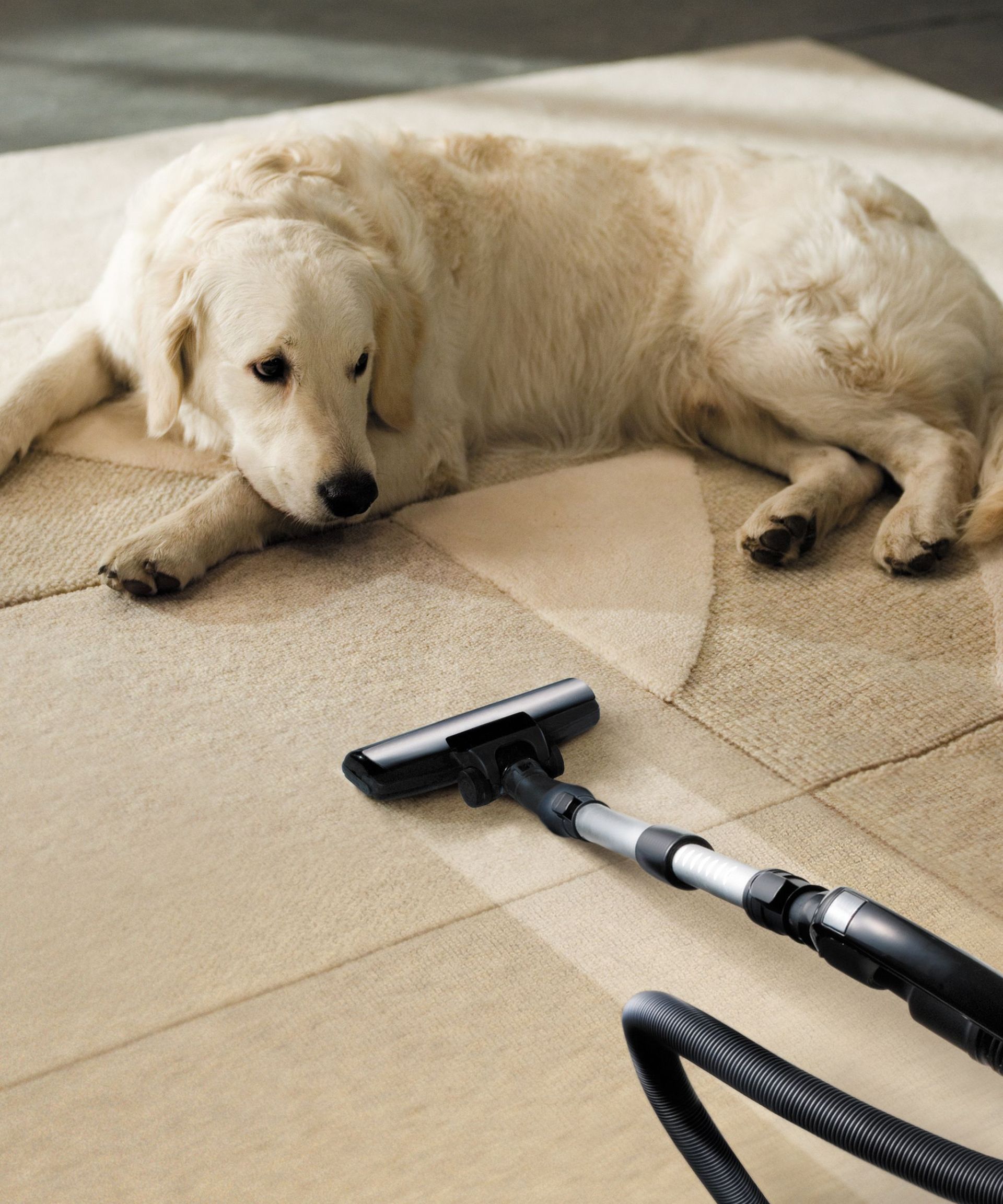 Vacuum cleaners suck up dirt into a trap, so they must not be that dirty right? Wrong, your vacuum cleaner hose can actually be one of the dirtiest spots in a house.
You would always wash your microfiber cloths between uses, so you shouldn't neglect your vacuum between uses either, argues Muffetta Krueger, cleaning expert:
'A dirty vacuum can reduce its efficiency. Regularly empty the dustbin or replace bags as recommended by your vacuum's manual.
'To clean the hose, remove it and use a broom handle or another long tool to dislodge any stuck dirt or debris. Consider using a brush attachment on your vacuum to clean the interior.'
FAQs
What places should you always keep clean?
Although you should always aim to keep your whole house clean, essential spots for cleanliness include the bedroom, kitchen, and bathroom – areas where you spend the vast majority of your time or consume food. These spots should be cleaned weekly, and deep cleaned monthly, to maintain a constant level of cleanliness.
How do you clean awkward spaces?
There are several ways you can tackle cleaning awkward spots around your home. For high-up spaces, it helps to have a duster with a telescopic handle so you don't have to lug around a stool with you. This can also be handy for dealing with tight gaps and corners so that you don't have to reach your hand in and risk getting it stuck or scraping your skin.
You might also choose to use a vacuum with a long hose to help access hard-to-reach spots and remove dust, cobwebs, and debris.
---
Just because you have survived in your home not cleaning these areas for this long, doesn't mean you should continue neglecting them, adds Lina DaSilva, professional cleaner. 'Every unseen corner that gathers dust or dirt silently contributes to the indoor environment. We've witnessed transformations in clients' homes, not just in visual cleanliness but in air quality, reducing allergies, and enhancing breathability.'
Sign up to the Homes & Gardens newsletter
Decor Ideas. Project Inspiration. Expert Advice. Delivered to your inbox.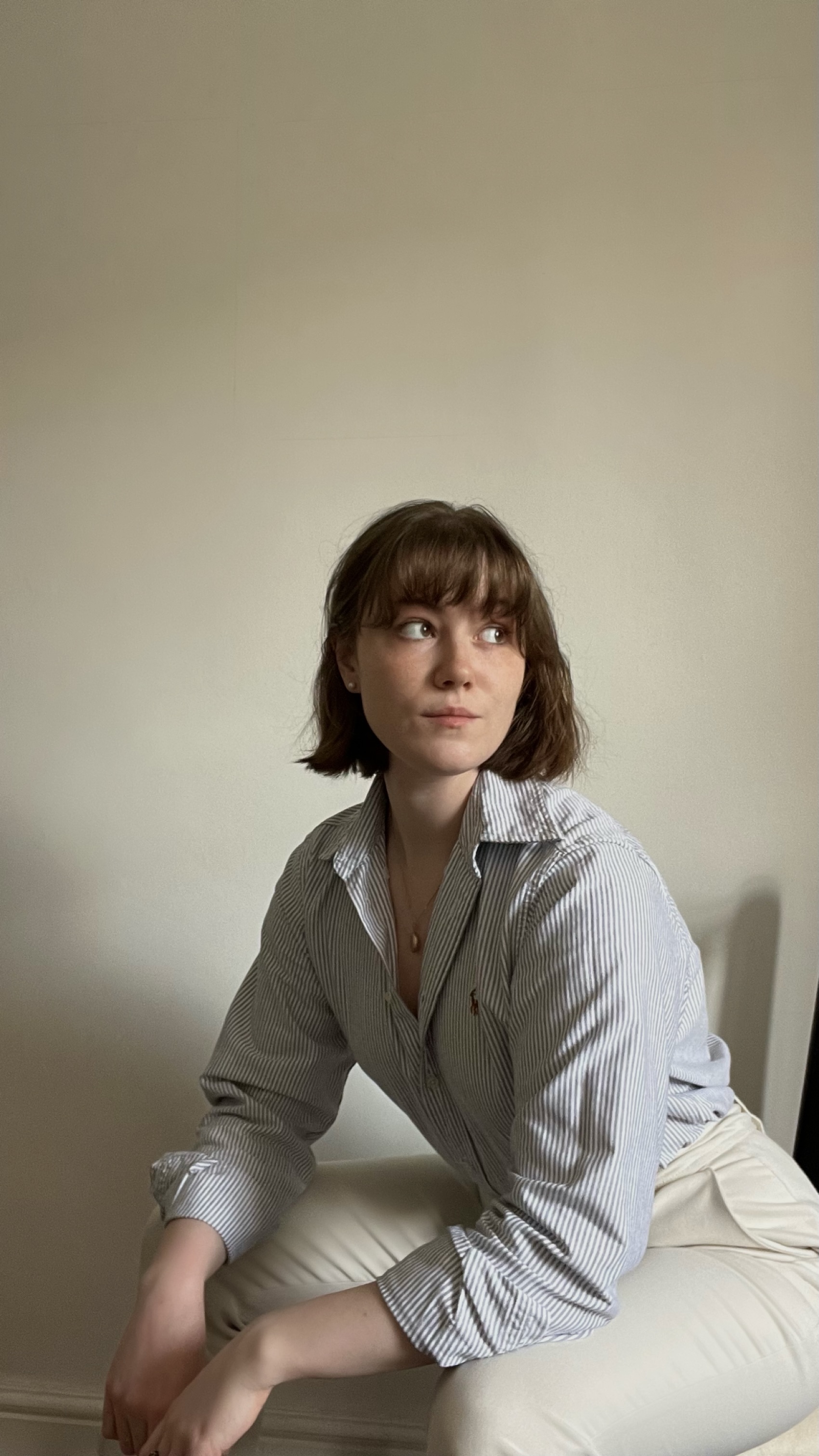 Chiana has been at Homes & Gardens for a year, having started her journey in interior journalism as part of the graduate program. She spends most of her time producing content for the Solved section of the website, helping readers get the most out of their homes through clever decluttering, cleaning, and tidying tips – many of which she tests and reviews herself in her home in Lancaster to ensure they will consistently deliver for her readers and dabbles in the latest design trends. She also has a first-class degree in Literature from Lancaster University.