Should I air my bedding every morning?
Airing out sheets could be the solution to better sleep, according to these experts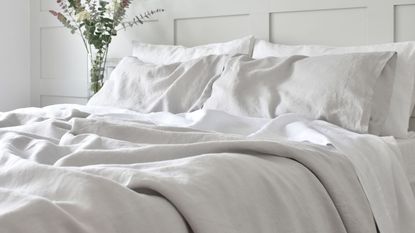 (Image credit: Chalk Pink Linen Company)
When we get up in the morning, it has been instilled in many of us to make our bed and start the day on a tidy note. However, experts are warning that making the bed right away could be affecting our sleep.
It turns out, even the best bed sheets need airing out in the morning to help limit dust mites and improve your sleep.
Here, sleep and bedding experts have revealed why you should be airing out your bedding every morning, and how it can impact your sleep.
Why you should I air my bedding
No bedding is breathable enough that it doesn't collect sweat and moisture throughout the night, leading to musty odors and a build-up of bacteria, begins Tadas Pukas, CEO and founder of Minimalistic Linen:
'If the bed is made immediately, this moisture is trapped, potentially creating a breeding ground for dust mites and mold, which can trigger allergies and asthma,' he explains. 'Allowing the bed to air out helps evaporate this moisture, maintaining a fresh and hygienic sleep environment, and potentially extending the life of our bedding.'
For many, this will mean that not making a bed in the morning could result in better sleep – especially when you also clean a mattress properly and wash bed sheets often enough.
Airing out your bedding with open windows, or airing your duvet outdoors, may not be for everyone, as Jeff Kahn, CEO and co-founder of Rise Science explains:
'However, for those with pollen allergies or sensitivities to certain outdoor allergens, airing out bedding could introduce these allergens into the sleeping environment, potentially exacerbating symptoms,' he warns. 'In areas with high pollution or excessive humidity, the practice might be less beneficial and could introduce more contaminants.'
Instead, it could be a good idea to leave your bed unmade and use a dehumidifier to help remove moisture from your sleep space that way, coupled with vacuuming your bed and regularly washing your comforter.
Jeff is the Co-founder and CEO of Rise Science, an energy and sleep tracking app. A Forbes 30 under 30, Jeff has also beean featured in Forbes, the New York Times, and the Harvard Business Review.
How often to air-out sheets
'While there are clear benefits to airing out bedding, it doesn't necessarily need to be done daily,' affirms John Kahn, sleep expert. 'Doing it a few times a week might be enough. For those with allergies, in addition to being cautious about outdoor allergen counts, using protective covers and washing bedding regularly might provide more consistent allergy relief.'
Christina Heiser, content director for Saatva, adds that if you suffer from any skin conditions, you may need to stick to a daily schedule:
'While bacteria your body gives off are relatively harmless, repeated contact with anything unwashed for extended periods could lead to acne and dandruff,' she reveals. Christina thus recommends upping how often you change your bed sheets if you prefer to make your bed as soon as you wake up, especially if you don't shower every night before bed.
'It's best to change or wash them a little more often than the two weeks most experts recommend – closer to every seven to 10 days instead,' she says.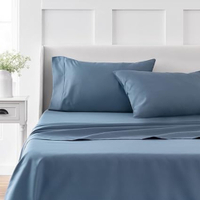 Martha Stewart Sheets Set | Was $64.99, now $43.99 on Amazon
This set has been on sale for less, but it's still a steal to get a flat sheet, a fitted sheet, and a pillowcase at this price. Made from durable cotton with a sateen sheen, these sheets should stand the test of time.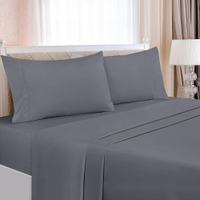 Utopia Bedding Queen Bed Sheets Set | Was $29.95, now $21.95 at Amazon
If you're really tight on budget, these sheets from Utopia Bedding could work for you. I'm far from convinced about polyester sheets like these as they can sleep pretty hot and stain easily. But at such a low price, and with hundreds of thousands of positive reviews, it could be worth the risk.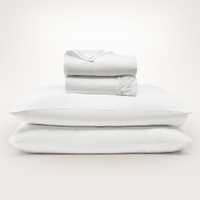 Boll & Branch Linen Sheet Set | Was $309 now $247.20 at Boll & Branch
If you want luxury sheets, you can save a little money at Boll & Branch in their fall bedding event. There's 20% off bedding above $300 with the code FALL23.
Mineral Red Gingham Linen Duvet Cover
Made in Portugal from high-quality European linen, these gingham linen duvet covers are both durable and breathable, ensuring a comfortable night's sleep every time.
FAQs
How long do you have to air out your sheets?
When airing out your bedding in the morning before making the bed, you should leave it for at least one hour before tucking your sheets back into place, preferably with a window open. This can provide enough time for the sheets to dry out and relieve any musty odors, limiting the number of dust mites in your bed and helping you to sleep more peacefully at night.
How do I clean my bed every morning?
If you want to clean and freshen up your bedding every morning without having to wash your sheets, then leaving it unmade to air out for a few hours is a good place to start to help moisture evaporate. You can also waft your duvet or comforter to help remove dust and re-plump your pillows, which will remove any small debris.
---
If you are looking to improve your sleep hygiene, then leaving your bedding open to the air is the best place to start. For the best effect, make sure your duvet or comforter is pulled all the way back to help expose both the underside of your throw and your mattress to allow both surfaces to air out, and leave your pillows unstacked to help improve airflow around those too.
Sign up to the Homes & Gardens newsletter
Decor Ideas. Project Inspiration. Expert Advice. Delivered to your inbox.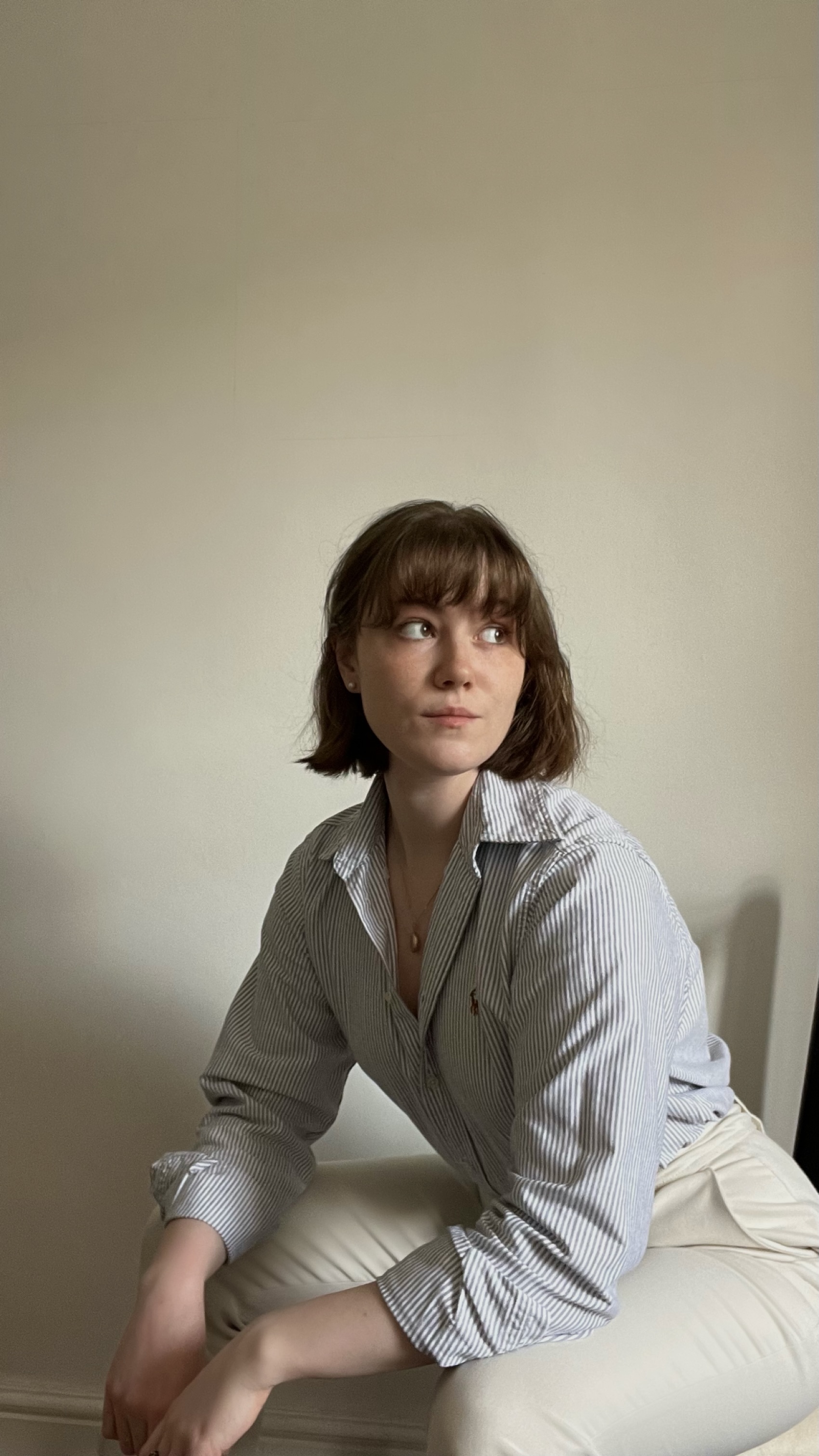 Chiana has been at Homes & Gardens for a year, having started her journey in interior journalism as part of the graduate program. She spends most of her time producing content for the Solved section of the website, helping readers get the most out of their homes through clever decluttering, cleaning, and tidying tips – many of which she tests and reviews herself in her home in Lancaster to ensure they will consistently deliver for her readers and dabbles in the latest design trends. She also has a first-class degree in Literature from Lancaster University.