Experts warn these bed-making mistakes could affect your sleep – here is how to get it right
Don't lose sleep over these bed-making mistakes – they are simple to fix and can improve your nightly rest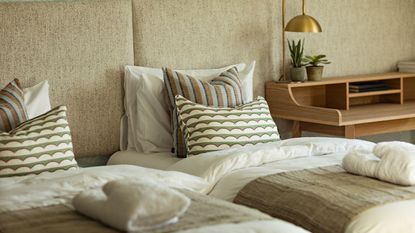 (Image credit: MintHouse)
Sign up to the Homes & Gardens newsletter
Decor Ideas. Project Inspiration. Expert Advice. Delivered to your inbox.
Thank you for signing up to Homes & Gardens. You will receive a verification email shortly.
There was a problem. Please refresh the page and try again.
Did you know that bed-making mistakes could be damaging your sleep quality?
While there is no one single right way to make a bed, there are some common pitfalls that can make a bed feel less comfortable, look less luxurious, and inevitably affect the quality of our sleep.
Here, bedding and sleep experts reveal 13 common bed-making mistakes they see, and explain how to avoid them, for better sleep.
Common bed-making mistakes
'By avoiding these common bed-making mistakes and implementing these tips, you can have a comfortable and tidy bed that promotes better sleep and relaxation,' says Sally Evans, marketing manager of Vantona.
1. Not changing your bedding often enough
Bedding mistakes are at the top of the list because one of the most common questions bedding and sleep experts are faced with is how often you should change your bedsheets. The answer is always more frequently than you think.
'You should be changing your sheets once a week, and even more often if you are sharing the bed with pets,' explains Logan Foley, sleep science coach, and product expert at Sleep Foundation. 'If you're a hot or sweaty sleeper, don't buy sheets made of flannel or fleece as they will need changing even more frequently,' she warns.
'This will keep germs at bay without making bedding laundering your new full-time job,' continues Rhiannon Johns, interior designer and head of brand at Piglet in Bed. 'Having two linen bundles per bed means you can put your new set directly onto the bed while the other set is washed.
Logan is a Certified Sleep Science Coach with a deep understanding of what it means to struggle with sleep. Her years of experience researching and testing sleep products – including mattresses, natural sleep aids, and bedding.
Rhiannon is Piglet In Bed's Head of Brand. With a degree in Interior Design, she's the brands go-to for all things interiors related, be it colour matching or the trends of the moment.
2. Forgetting to clean your mattress
So you've bought the best mattress you can afford, but even with sheets on, it can become one of the dirtiest places in your bedroom. When making your bed, it is a good time to clean your mattress before putting freshly washed sheets on top.
This will not only help to prevent allergy-causing dust mites, mold, and bad smells but can help to extend the lifespan of your mattress too, giving you a little longer before you have to buy a mattress again.
3. Not using a mattress cover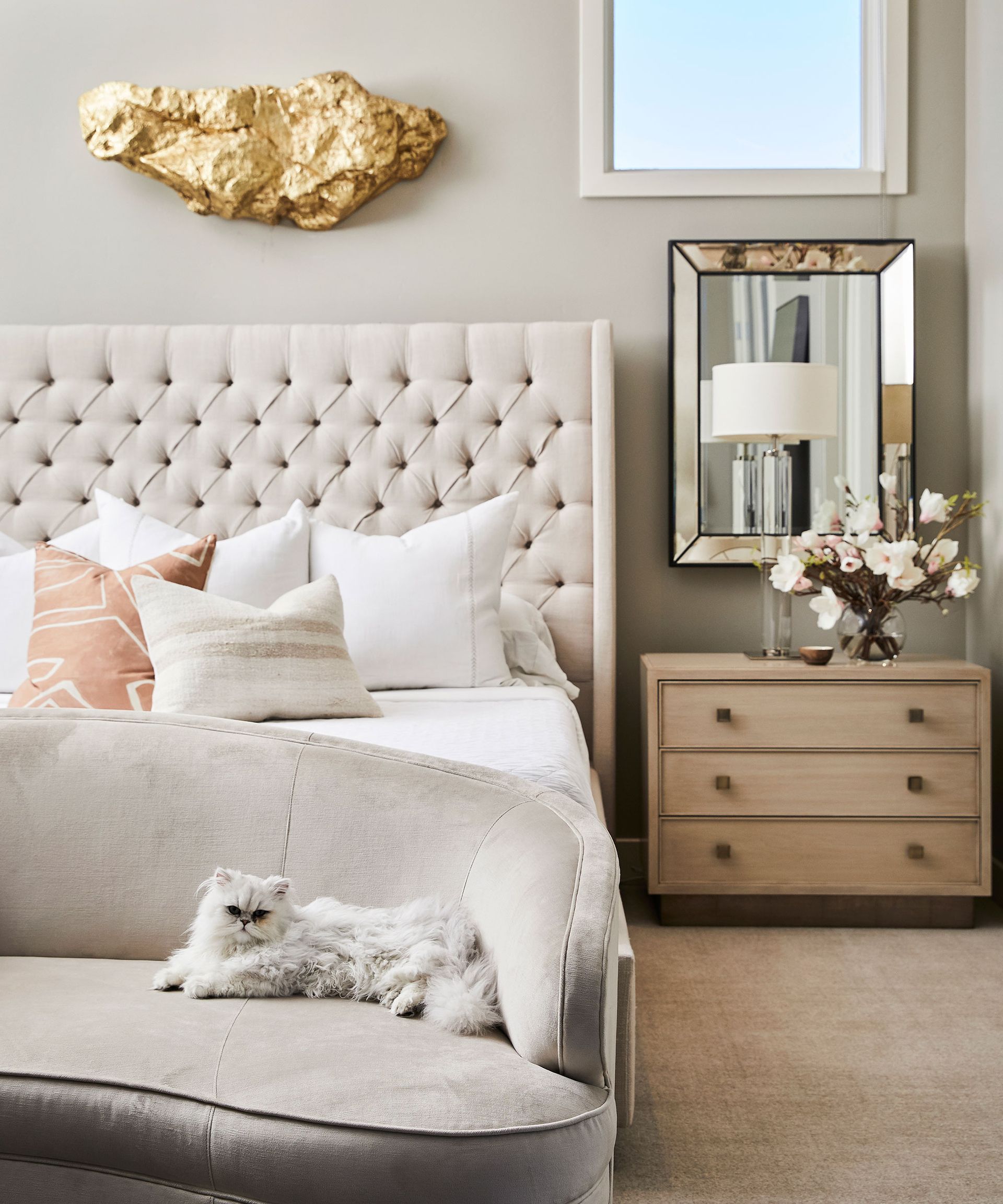 A good mattress protector may sound like just another, unnecessary step when making a bed, but it is essential to keep your mattress on top form and help alleviate allergies and skin conditions.
'Using a protective mattress cover adds a cushion between the mattress pattern/lining and yourself for better support and comfort,' reveals Parima Ijaz, founder of Pure Parima. 'Additionally, a mattress pad will protect the mattress and increase longevity.'
'Missing a mattress cover is another bed-making mistake that is simple to correct. A mattress cover helps to produce a smooth surface for your sheets and comforter in addition to shielding your mattress from spills and stains,' adds Artem Kropovinsky, an interior designer and founder of Arsight. 'You'll be astounded at what a difference investing in a high-quality cover can make.'
Parima created Pure Parima to bring back real luxury bedding based on their transparency and your valued trust. They hold themselves to the highest standard by sourcing certified raw materials and producing timeless designs to bring back quality bedding that's truly luxurious.
Artem Kropovinsky is the founder and principal designer of Arsight, a NYC-based company that specializes in residential and commercial spaces. With over 10 years of experience, Artem has a reputation for creating cutting-edge designs that incorporate the latest technologies.
4. Skimping on sheets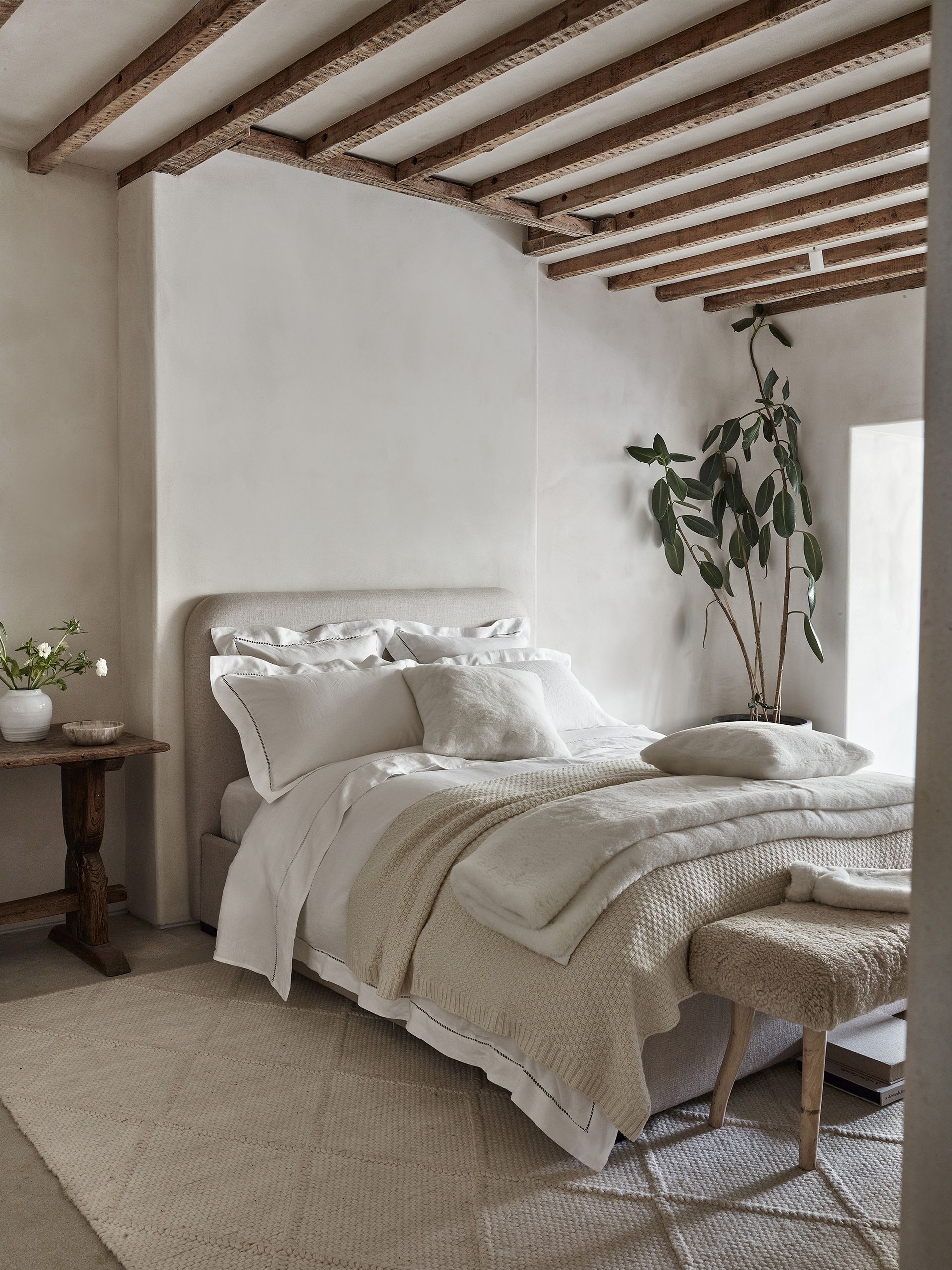 Bedding is not just there for aesthetics. The quality of your bedding can play a huge role in how well you sleep and even contribute towards healthy skin, studies show. As a result, you should always aim to buy the best bed sheets you can afford – linen sheets are a firm favorite of sleep specialists.
'As well as being exceptionally soft, linen's natural long fibers help to regulate your body temperature as you sleep with its breathability and high moisture absorbency,' explains Rhiannon Johns, interior designer at Piglet in Bed. 'It's also perfectly weighted which helps to ease you into a wonderful deep sleep. Linen is perfect for every season – fresh in the summer and warm in the winter. Another great quality of linen bedding is that it gets softer and softer with wear.'
Our favorite bedding buys are below, just in case you're in the market.
Midnight Stripe Linen Duvet Cover
This Midnight Stripe duvet cover is made from super soft 100% stonewashed linen. Linen keeps you cozy and warm in the winter and cool in the summer.
Stonewashed Linen Sheet Set
Available in several versatile colors, the distributor, Machado Linen Mill, claims they're one of the most sought-after wedding gifts in Portugal.
5. Using the wrong size fitted sheet
Fitted sheets are one of the more convenient bottom sheet options for making a bed (even if folding fitted sheets without the know-how can be a nightmare) but using the wrong size can lead to it gathering or slipping off in the night, causing a restless night's sleep.
'One of the big issues we see is when the elastic on your sheets is worn down so your sheets are not staying on,' says Marc Werner, CEO of GhostBed. 'So get sheets with thick elastic so they stay on the bed to not flop off for toss and turners.'
'Not pulling the fabric all the way in on all sides to ensure a taut fit prevents your bed from looking as neat as it can be as well as risking your fitted sheet from coming off more easily,' adds Parima Ijaz, founder of Pure Parima. 'Try to look for fitted sheets that have an elastic strap on the bottom and be sure to pull it in as much as you can.'
Marc spent the last few decades learning everything that he can about sleep. And he has been inspired by his own life experience, as well. After undergoing three neck surgeries and living with chronic pain, Marc really just wanted a more comfortable mattress and pillow!
6. Using a duvet without a cover
It is important to understand the difference between a comforter and a duvet when making a bed to avoid ruining your best duvet insert by exposing it without a protective cover.
'Using a duvet insert without a cover can leave the insert vulnerable to stains, sweat, and spills which can ruin the duvet,' Parima Ijaz, founder of Pure Parima warns. 'A cover is a great way to protect the duvet as well as add style and color to the bedroom.'
7. Putting layers on a bed in the wrong order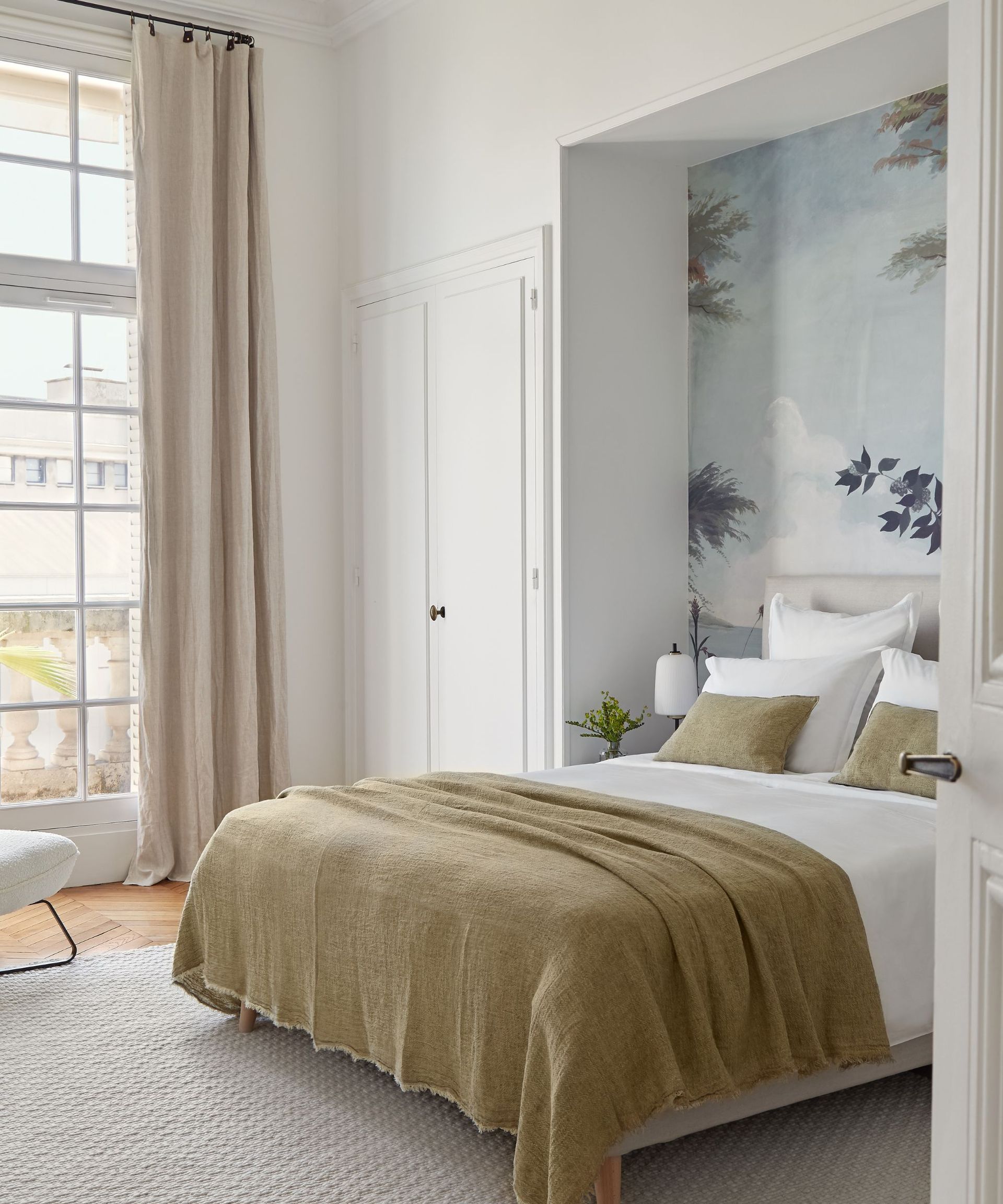 When styling a bed, adding the layers in the right order helps your bedroom to look more luxurious – and makes your bed more enticing and comforting at night.
'Putting the layers in the wrong order is another frequent mistake. Make sure to put the fitted sheet on before the flat sheet, the comforter, and the duvet,' advises Artem Kropovinsky, an interior designer and founder of Arsight. 'This easy technique will make it much simpler to tuck your bedding in and give them a tidy, fresh appearance.'
8. Not ironing your bed sheets
Although it's step that many of us skip, not ironing your bed sheets is considered by many experts as a common bed-making mistake that hinders our efforts to make a bedroom look more expensive.
'A smooth and wrinkle-free bed is attractive, comfortable, and inviting,' Sally Evans, marketing manager of Vantona begins. 'If your sheets are creased, they can make your bedroom look untidy. To fix this, iron your sheets before putting them on your bed. If you don't have time to iron, try putting your sheets in the dryer with a damp cloth for a few minutes to help remove wrinkles.'
9. Not plumping your bedding
When layering in interior design, forgetting to plump each individual layer can make your bed look flat and feel less comfortable.
'When making the bed, ensure you plump both your bed and pillows every day,' says Danielle Mason, head of product development at The Fine Bedding Company. 'Not only does this aesthetically look better and more polished, but shaking and plumping the bedding allows it to air and breathe, especially for areas where dust mites will thrive.'
Plumping doesn't stop at your sheets and pillows, however. Even your mattress needs a little TLC to ensure that it stays comfortable and lasts for years to come, so skipping out on flipping a mattress, or plumping your bedding, can have detrimental effects on your sleep.
10. Flattening your pillows
'Another common bed-making mistake is to squash pillows by stacking them,' reveals Artem Kropovinsky, an interior designer and founder of Arsight. 'Avoid stacking pillows on top of one another and fluff them frequently to keep your pillows appearing full and plump. This will assist in keeping them in shape and preserving their inviting appearance.'
If your pillows look flat even after efforts to plump them, then you may need to change your pillows. When choosing a pillow, opt for one that helps to preserve a neutral spine alignment, so that your head is neither craning upwards towards the ceiling nor straining downwards towards the mattress.
11. Overstuffing pillows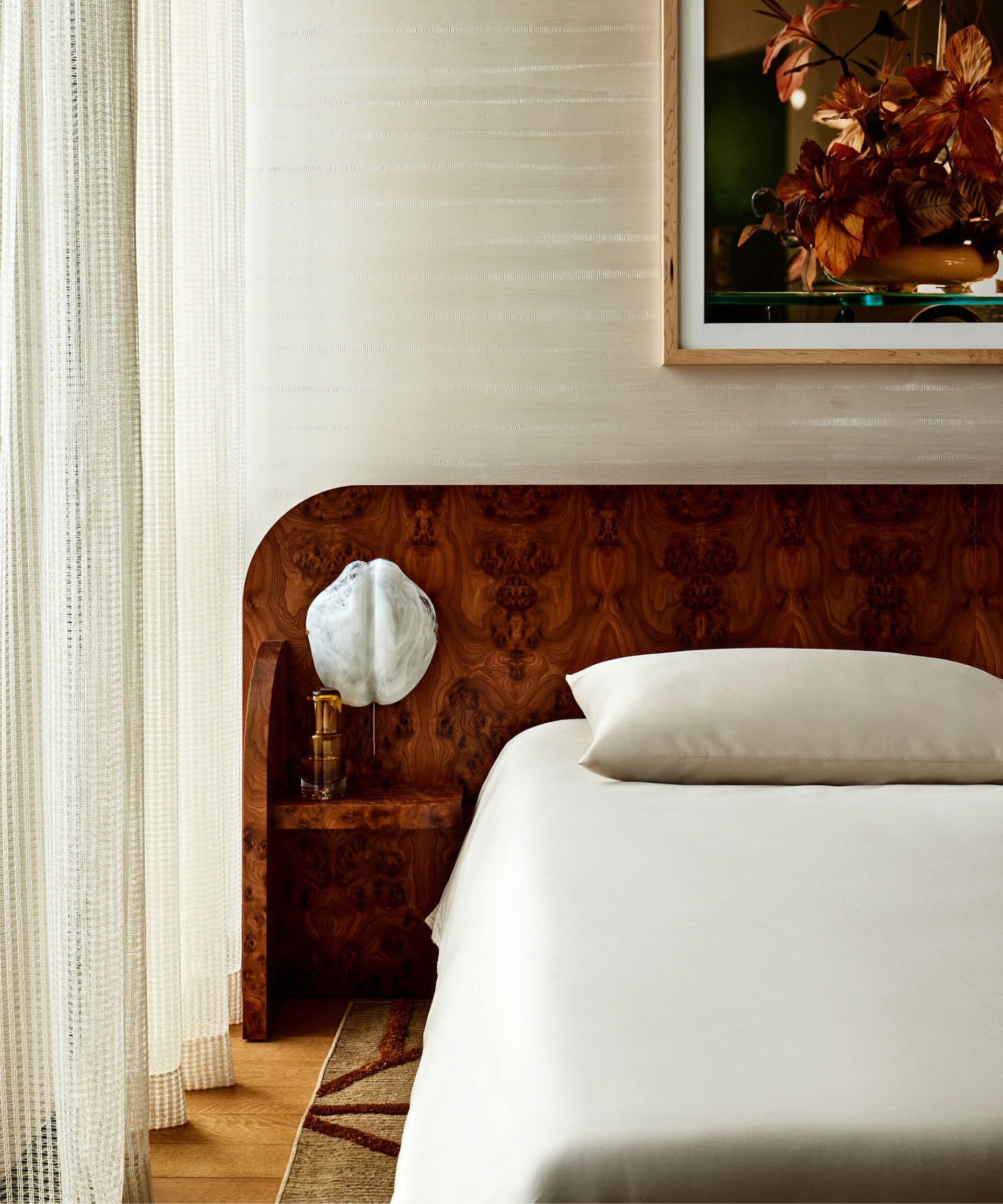 Overstuffing pillows, even if they look nice on your bed, is just as bad as sleeping on flattened pillows, Sally Evans of Vantona warns. 'Overstuffing your pillows can make them too firm and uncomfortable to sleep on. To fix this, remove some of the stuffing or consider purchasing new pillows that better suit your needs.'
12. Making your bed as soon as you get up
Although there are plenty of benefits of making your bed every day, studies suggest that you should leave some time between first getting up and making your bed to keep a bed hygienic. 'We often sweat during the night, so air your bedding and pair your mattress and pillows with pillow protectors and a mattress protector to help your bedding last longer,' says Danielle Mason of The Fine Bedding Company.
Try leaving your bed to air while you get breakfast and prepare for the day, and making your bed before you leave the house.
13. Sharing covers with others
A common practice in Scandinavia, having two comforters on a bed as opposed to one shared comforter can help to improve the sleep of both parties in a bedroom.
'Even if you share a bed with a partner, it doesn't mean you have to share bedding,' reveals Danielle Mason of The Fine Bedding Company. 'When choosing a duvet, opt for a size larger than your mattress (so if you have a double bed, choose a king duvet) as this will ensure that no one steals the covers in the night, leaving the other person feeling cold – and therefore affecting their sleep. Alternatively, opt for two individual duvets as this will allow you to sleep at the temperature you choose, rather than getting too hot or too cold at night.'
If you are short on space, you may want to consider an all-season comforter like this one from Coop Home Goods, which can be adjusted for warmth depending on the season.
FAQs
What are the points you should remember when making a bed?
When making a bed, take everything off of the bed to start with a blank canvas. From there you should add everything in order – for example, put on your mattress protector and bottom sheet before putting your duvet and pillowcases on. This prevents having to put your fresh sheets on your bedroom floor.
Is it important to make up your bed?
While making your bed may not seem like an important step in your day, resetting it not only helps to minimize wrinkles in your sheets to make your room look more polished but can help you sleep better. Getting into a freshly made bed feels nicer than clambering back into ruffled linens. The experience feels more luxurious and enhances your nightly routine, helping you to relax and feel calm.
Sign up to the Homes & Gardens newsletter
Decor Ideas. Project Inspiration. Expert Advice. Delivered to your inbox.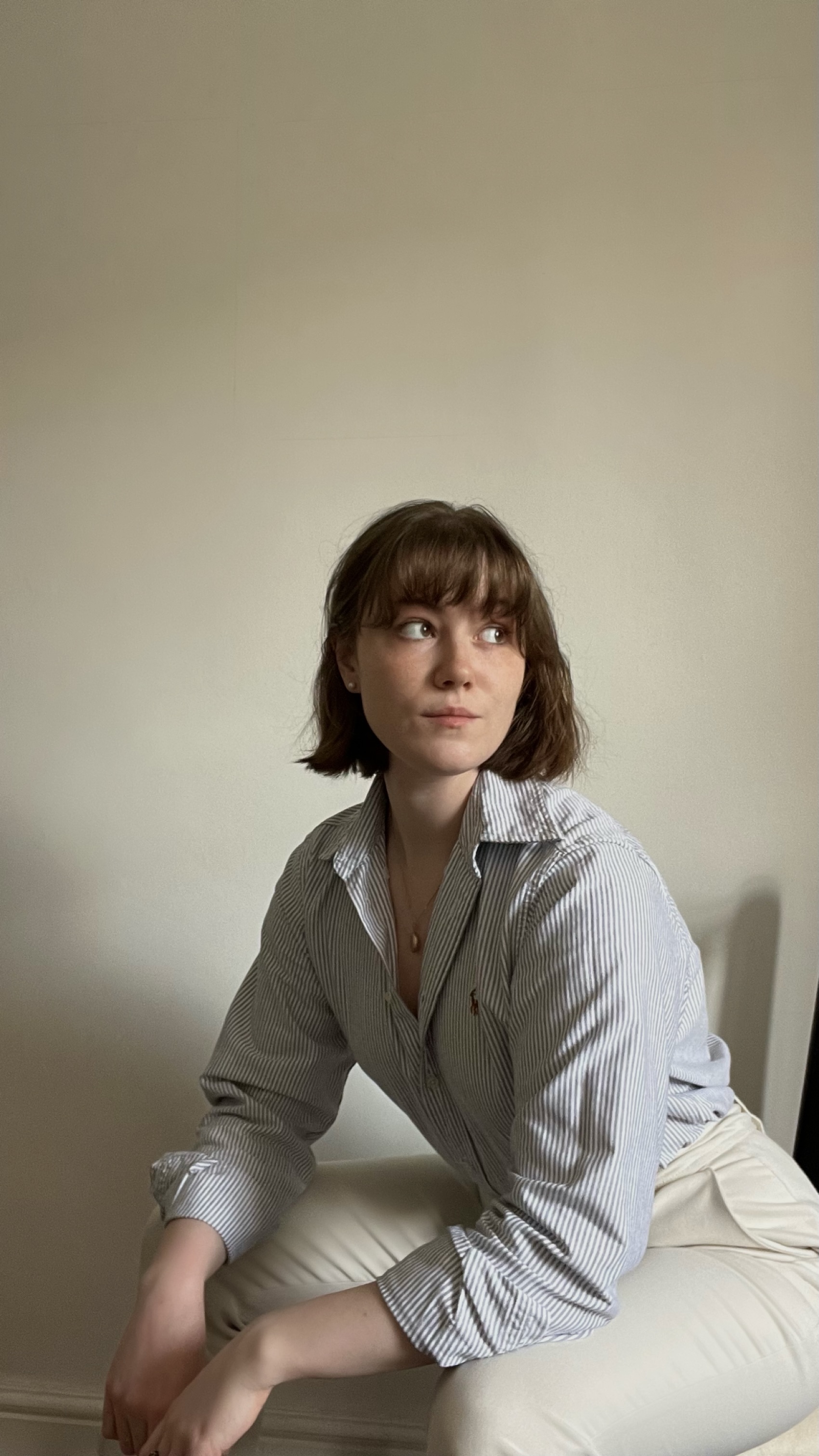 Chiana has been at Homes & Gardens for a year, having started her journey in interior journalism as part of the graduate program. She spends most of her time producing content for the Solved section of the website, helping readers get the most out of their homes through clever decluttering, cleaning, and tidying tips – many of which she tests and reviews herself in her home in Lancaster to ensure they will consistently deliver for her readers and dabbles in the latest design trends. She also has a first-class degree in Literature from Lancaster University.