6 Vacuum cleaner mistakes to avoid – and why they aren't cleaning your home
These vacuum mistakes may seem trivial, but they are a barrier against a clean home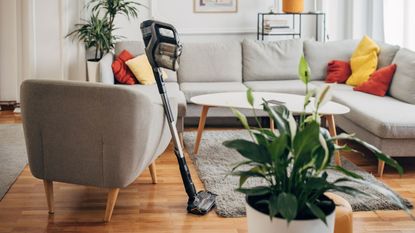 (Image credit: Getty Images)
It might seem almost impossible to mess up vacuuming your home, but there are some common vacuum cleaner mistakes we might be making regularly that prevent us from having a truly clean home.
Even the best vacuum cleaners and cordless vacuums need to be used correctly to pick up every speck of dust and debris from our floors, and using them incorrectly could even be making our spaces dirtier, experts warn.
This is what you need to be aware of when it comes to your vacuum, and how to vacuum correctly every time.
Vacuum cleaner mistakes
Using a vacuum correctly is the simplest and best cleaning tip any expert can offer – here's how to avoid the most common mistakes.
1. Not cleaning your vacuum
Cleaning your cleaning tools is one of the most overlooked home chores but not doing so could result in a far dirtier home than you realize, begins Diana Ciechorska, professional cleaner and general manager at Park Slope Cleaning.
'Lots of folks overlook a simple yet vital task – keeping their vacuum in good shape. Over time, this can make the vacuum less effective,' she explains.
'Make it a routine to clean your vacuum. When the dustbin is full or the bag is packed, clear it out. Those filter things? Clean or change them like the manual says. And don't forget to check for anything blocking the hoses or brush rolls. Regular cleaning means your vacuum keeps doing its job well.'
Diana reminds us to read the manual when it comes to general maintenance. 'All the best tips and tricks are in there,' she says.
2. Not taking time to vacuum properly
'Vacuuming properly' involves a few steps, from knowing how often to vacuum to understanding what not to vacuum. Most importantly, however, it is about taking your time to vacuum and not rushing the job, says Vanessa Bossart, CEO and founder of Sparking Clean Pro.
For instance, some people may run the vacuum quickly over every inch of their space and call it a day, or mistakenly push the vacuum forward quickly and drag it back slowly. Vanessa recommends maintaining a slow but steady pace both ways to give your appliance the best chance of picking up all the debris – especially when vacuuming and cleaning carpets.
3. Using the wrong type of vacuum
'Vacuum cleaners all have the same purpose, but it's important to choose one that suits the floors in your home, as using an overly powerful vacuum can sometimes do more bad than good,' shares James Higgins, manager and flooring specialist at Online Carpets.
'For instance, upright vacuums are best for carpets, as they are typically more powerful than cordless vacuums. If you have thicker carpets or rugs, it's important to use a vacuum that is best suited for this type of surface, and allows you to pick up all dirt and debris within the thick fibers.'
You might also want to consider your lifestyle when picking a vacuum. The best vacuum for pet hair might be better suited to a home with cats and/or dogs, while a good robot vacuum might be a good additional cleaning tool if you are constantly trying to clean when you're too busy.
Best for pet hair
This was rated our best vacuum overall for pet hair, and is even rated one of our favorites for every surface overall.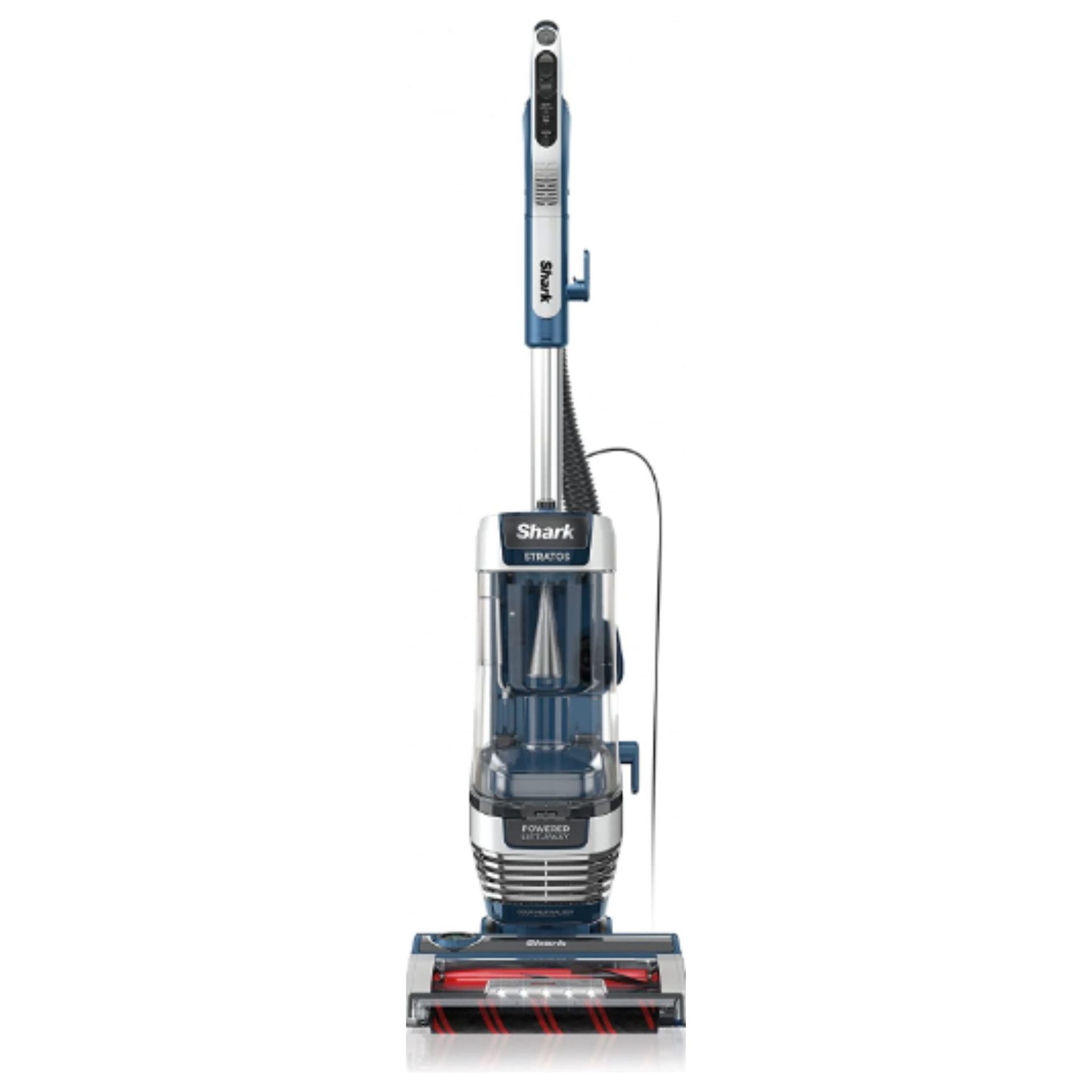 Best upright
This is the best upright vacuum we have tested, coming with incredible suction, a lift-away mode that makes it easy to maneuver, and odor-neutralising tech.
Best for Hardwood
Hardwood floors need very specific care to avoid scratches. This is the best vacuum for the job as voted on by our expert reviewers.
4. Vacuuming large or sharp debris
A vacuum is designed to pick up dust and debris so it is common to assume you don't need to pick anything up before you start cleaning.
David Bringer, CEO and appliance expert at Bringer Appliance Repair suggests that not doing some damage control before you start vacuuming could damage your machine and even scratch your floors:
'Vacuuming over hard objects like rocks might seem harmless, but it can damage your vacuum cleaner. Avoid this by picking up visible, hard objects before vacuuming. If you have hardwood floors, consider sweeping before vacuuming to prevent potential damage to your vacuum – even if you have the best vacuum for hardwood.
'It only takes one encounter with a hard object to send your vacuum for repairs or replacement.'
5. Not emptying the vacuum often enough
Vacuums all have a max fill line on the side of the canisters, and almost all of us are guilty of ignoring it at least every once in a while. This could be detrimental to cleaning your home, however, James King, cleaning expert and operations manager at Deluxe Maid, warns:
'When the bag gets too full, its suction power decreases as there is less room for air to flow through,' he explains. 'The vacuum doesn't pick up dirt as well, and it may even overheat, risking durability and shortening its lifespan.
'The fix is simple here. Embrace the habit of checking and emptying the bag or canister when it's about halfway full. You can also keep spare bags or a clean canister ready for replacement.'
Doing so regularly will also stop a vacuum cleaner from smelling, too.
James King is operations manager of DeluxeMaid, a home cleaning service in Indianapolis. With years of experience in the industry, he oversees all aspects of the business, ensuring exceptional service to clients.
6. Not using the right attachments for each job
Vacuums usually come with a wide variety of attachments and embellishments to help you reach every nook and cranny in your home – be it your stairs, under your furniture, or vacuuming upholstery.
Millie Hurst, Solved section editor at Homes & Gardens reminds us that these attachments wouldn't come with the vacuum if they weren't necessary:
'The different attachments and vacuum heads are all designed to prevent you from damaging surfaces when removing dust in your home. The upholstery attachment, for instance, won't be as harsh on your sofa as the regular floor head, where the beater brush may pill fabric or scratch leather.
'Remember to swap them out whenever you start a new task,' she says. 'The manual will inform you as to what's what if you are not sure.'
Millie Hurst is Section Editor at Homes & Gardens, overseeing the Solved section, which provides readers with practical advice for their homes. Millie has written about and tried out countless cleaning and DIY hacks in the six years since she became a journalist, and has worked in both London and New York.
FAQs
How many times should you vacuum your home a week?
How often you vacuum your home will depend on how 'busy' your home is. In homes with pets, young children, or frequent visitors, you may want to vacuum your home at least two to three times a week, paying particular attention to high-traffic zones such as living rooms, kitchens, and bedrooms. Quieter homes or spaces that are not used as frequently can sometimes get away with less frequent cleans – once or twice a week instead.
What is the average lifespan of a vacuum cleaner?
A vacuum cleaner, when looked after correctly, will often last between eight and ten years. This varies massively depending on the brand, how well it is cleaned and maintained, and how often it is used, however, so it is important to regularly check over your appliance to ensure it remains in top condition for longer.
---
No matter how well you look after your vacuum and avoid these common vacuum cleaner mistakes, your vacuum will eventually reach the end of its life. Signs it's time to replace a vacuum include the suction not being as strong as it used to be despite regular cleaning, batteries not charging or lasting, overheating, or components failing and being difficult to replace. Continuing to use a vacuum like this is a mistake in and of itself, and it might be time to consider a replacement.
Sign up to the Homes & Gardens newsletter
Decor Ideas. Project Inspiration. Expert Advice. Delivered to your inbox.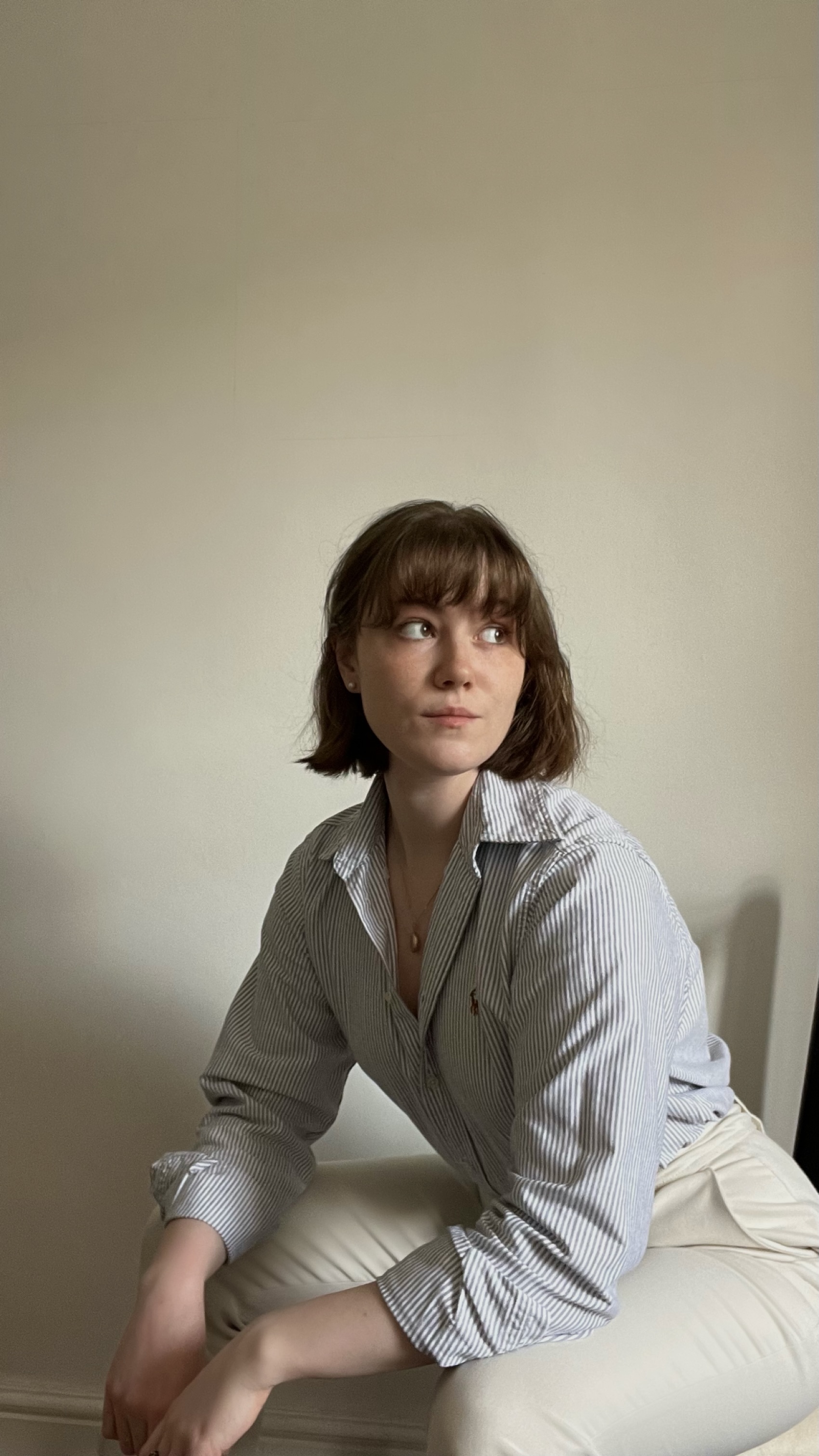 Chiana has been at Homes & Gardens for a year, having started her journey in interior journalism as part of the graduate program. She spends most of her time producing content for the Solved section of the website, helping readers get the most out of their homes through clever decluttering, cleaning, and tidying tips – many of which she tests and reviews herself in her home in Lancaster to ensure they will consistently deliver for her readers and dabbles in the latest design trends. She also has a first-class degree in Literature from Lancaster University.