Cortney Bishop's top 5 styling tips for creating a characterful kitchen
South Carolina-based interior designer Cortney Bishop is famed for her colorful, textural rooms – here, she tells us how to bring that approach to kitchens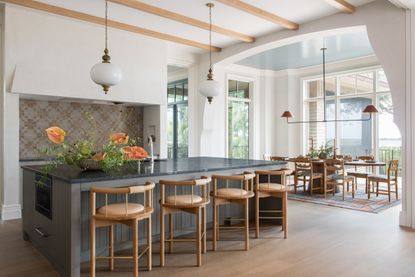 (Image credit: Cortney Bishop)
Here's why it's important to take note of interior designers' advice when putting together a plan for a kitchen remodel: they reign supreme when it comes to instilling character in the space, which is just as important as making it practical.
This is particularly true of Cortney Bishop – her kitchen ideas are just as layered as her living room designs, bringing a ton of texture, color and pattern to spaces, and much needed personality to a room that can sometimes be overly focussed on the functional. Below, she shares her top 5 styling tips for bringing character to a kitchen.
1. Use your backsplash material to add character
The first of Cortney's kitchen styling ideas revolves around a fixture – which means it needs to be high on the list when you are designing a kitchen. Cortney focusses on kitchen backsplash ideas as a way to introduce pattern, color and texture.
'Whether it's a decorative tile, stone, or a wood application on your backsplash, let the surface be an opportunity to showcase your personal style. Pull in paint colors and fabrics from intercepting areas to add layers of interest.'
2. Add window shades for comfort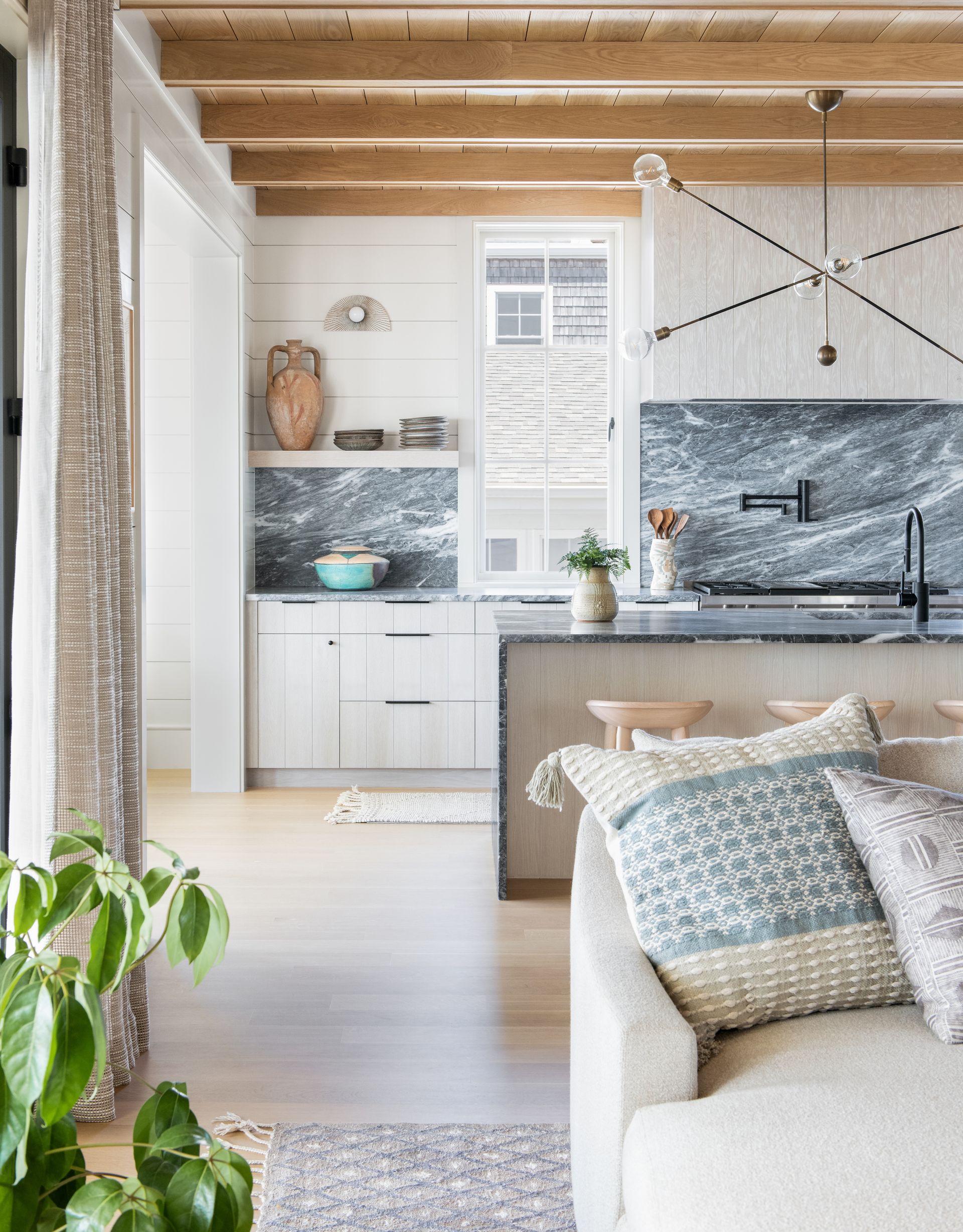 On a softer note, window treatment ideas are high on Cortney's list of kitchen interior design tips.
'Kitchens tend to have a good amount of natural light which can be quite bright during certain times of the day. Consider adding interior mounted shades to your kitchen windows – both for function and to dress them up. I lean towards organic, natural woven shades versus heavier decorative fabrics for added texture.'
3. Add layering and warmth underfoot with runners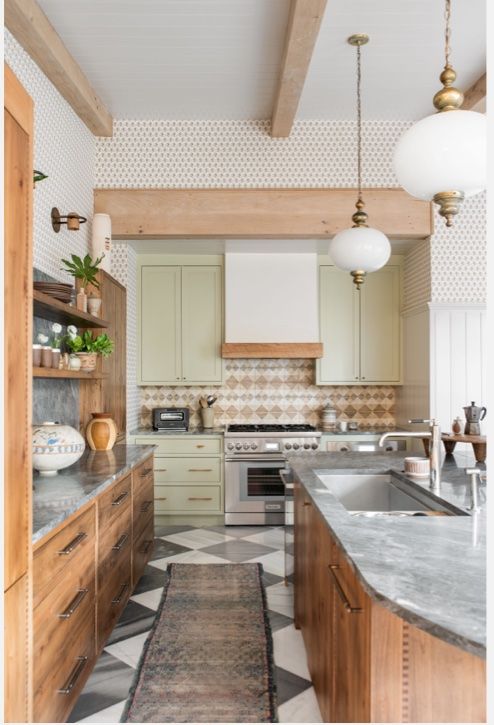 When considering kitchen flooring ideas, Cortney suggests adding layering.
'Don't let those floors go naked! Typically, there are some pretty long runs in your kitchen, and a runner will add visual interest to your floors. Plus, your feet will thank you!'
4. Add personality with cabinetry and hardware
Cortney also suggests using kitchen cabinet ideas to create a design surprise.
'Cabinet faces are a great opportunity to showcase some personality in your kitchen. Shaker and flat panel cabinetry is tried and true, but you can play with shapes and profiles to create a face that is unexpected and clever. Reference Instagram for inspiration and try something different that nods to the architecture or period of your home.
'Also, consider hardware an opportunity for accessorizing your kitchen. I recommend sourcing a few samples before buying a full order to land on the right knobs and pulls.'
5. Keep countertops clear of clutter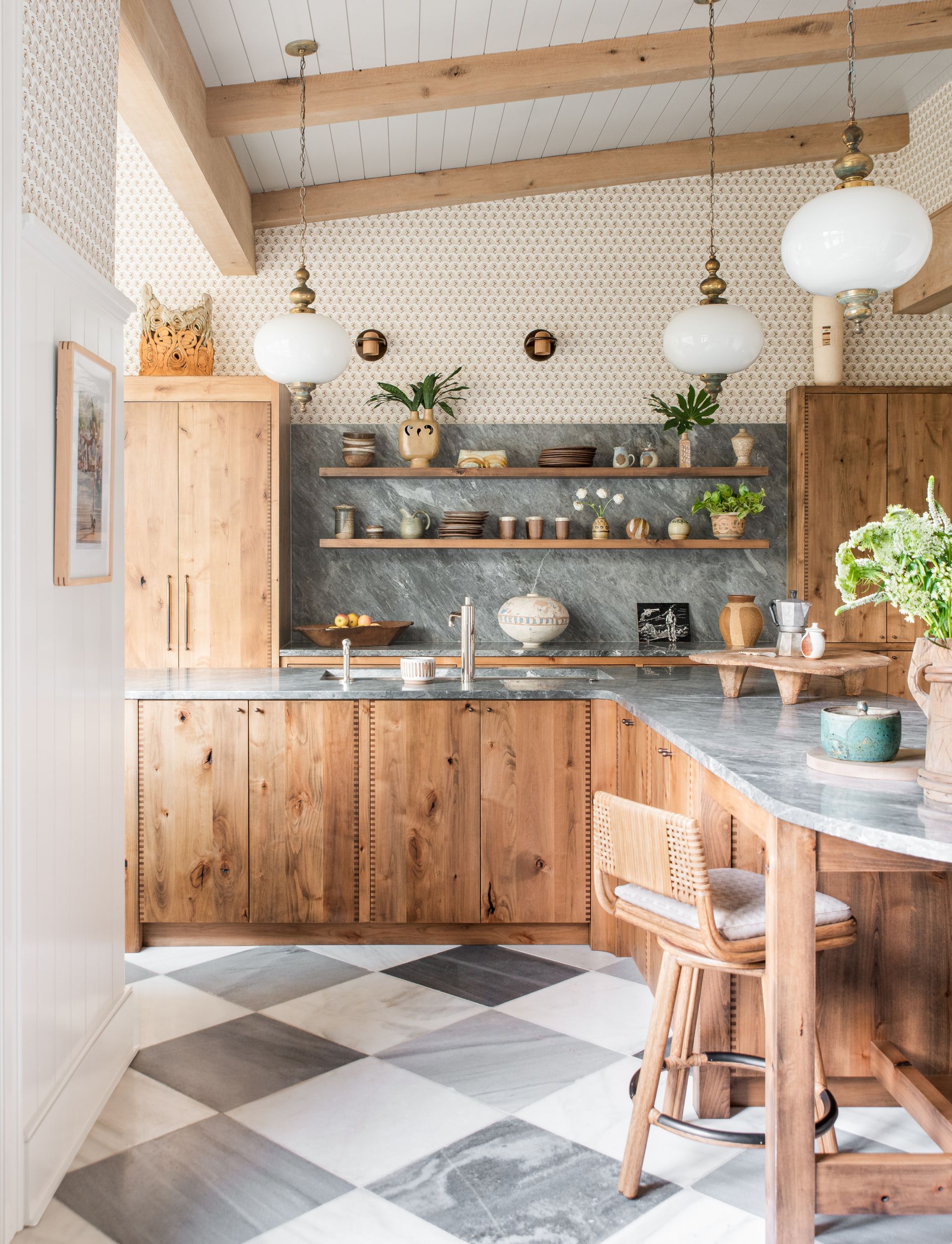 When it comes to kitchen countertop ideas, Cortney suggests that we look for ways to keep them clear.
'Sometimes it feels impossible, but look for ways to minimize countertop clutter whenever you can. Think about putting small appliances such as toasters, coffee makers and blenders behind doors after use and only keeping items on your countertop you need regularly.
'This allows for extra room to truly showcase your personal style – whether it's displaying pottery, a vase of beautiful florals, or a unique basket or tray! I always recommend to design with intent and function. Less is sometimes more, but not always!'
You can see more from the Cortney Bishop design studio on her dedicated website – or more about Cortney Bishop's career and work on our designer profile.
Sign up to the Homes & Gardens newsletter
Decor Ideas. Project Inspiration. Expert Advice. Delivered to your inbox.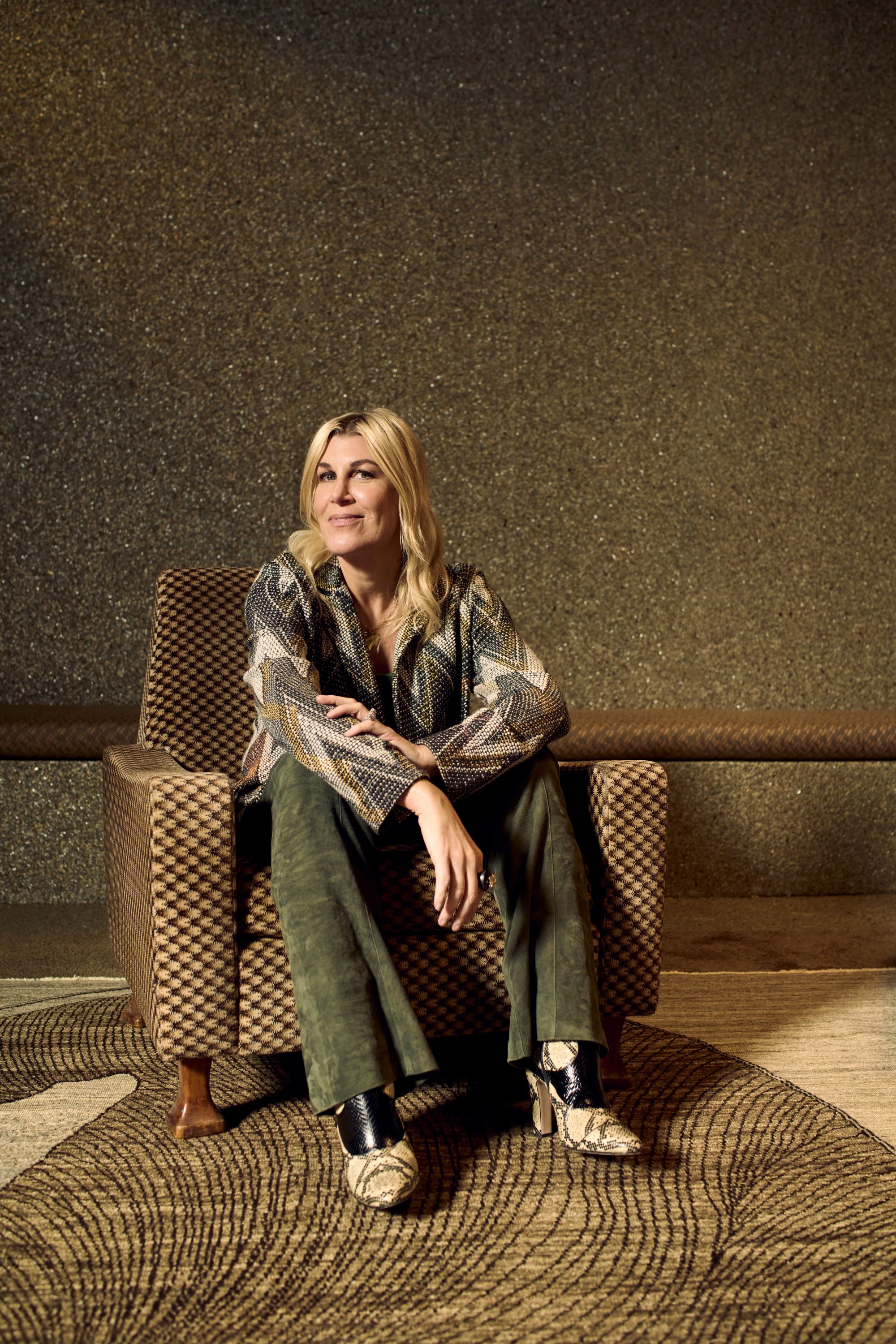 Cortney Bishop, principal design and owner of Cortney Bishop Design, founded the full-service interior design firm in 2007. She holds a BBA in business marketing from the University of Georgia, and pursued her design career by blending her passions for travel, art, fashion and music. Her wide-ranging talent and innate ability to mix patterns and hues has resulted in a robust portfolio of diverse, inspiring residential and commercial projects, each reflective of a client's lifestyle, personality and aesthetic. Cortney regularly contributes to Homes & Gardens.