How to clean encaustic tiles – an expert guide
Discover how to clean encaustic tiles to restore their vibrancy, remove ingrained dirt, and protect them from damage, with advice from the experts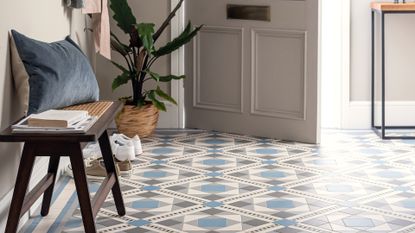 (Image credit: Original Style)
Sign up to the Homes & Gardens newsletter
Decor Ideas. Project Inspiration. Expert Advice. Delivered to your inbox.
Thank you for signing up to Homes & Gardens. You will receive a verification email shortly.
There was a problem. Please refresh the page and try again.
Knowing how to clean encaustic tiles the right way is vital to keep them in good condition and allow their vivid colors to shine through.
Whether restoring an original encaustic floor in a period home, or caring for beautifully patterned new tiles, you need to use good cleaning tips to avoid damaging them.
As with cleaning hardwood floors and cleaning stone floors, good practices ensure they will look their best for years to come. 'Original encaustic tiled floors often have an attractive patina of wear and age resulting from decades of comings and goings across their surface but, as with all floors, they need regular maintenance and cleaning, otherwise the beauty of the tiles will be eroded,' says Roger Hunt, author of Old House Handbook.
'Although hard and durable, encaustic tiles can crack and sometimes become loose. Repairing these floors is a skilled job so, for anything other than cleaning or minor repairs, it's generally best to call in an expert.'
What are encaustic tiles?
Encaustic tiles are traditionally made of fired clay, laid on a rubble base using a lime bedding. They come in a wide variety of designs, usually laid together with plain geometric tiles of different shapes, sizes and colors.
'The original method of manufacture involved building up the layers of color, so the pattern can be seen throughout the tile, whereas the majority of new encaustic tiles only have the pattern screen-printed on top, which can wear and rub off more easily,' says Andy Triplow, owner of The Vintage Floor Tile Company.
Encaustic tiled floors rose to prominence in the Victorian era, initially gracing the floors of public buildings, churches and grand villas. 'Their rise to fashion was assured by their use in prestigious sites like the Victoria and Albert Museum, and by the 1890s they had become an essential feature of even ordinary terraced houses.'
Mintons was the leading name in encaustic tiles during the 19th century. Based in Staffordshire, England, its tiles were exported to other nations and can be found in such prominent buildings as the United States Capitol.
'As well as adding status and color, encaustic tiles were also remarkably practical; in fact, most domestic interior tiled floors have survived 100 years of family wear and tear,' adds Triplow. 'With a little care, they will probably be good for another 100 years.'
How to clean encaustic floor tiles
The same techniques that can be used to clean tile floors can often be use for encaustic tiles.
'Encaustic tiles that have become stained or dirty can generally be cleaned with fresh water, detergents or proprietary tile cleaners – but never soak them,' says Hunt. 'Where water is used to clean encaustic tiles, control its spread; a wet towel left on the floor overnight can be effective.'
Nylon scourers will help to remove stubborn marks, although wire brushes or other abrasives should be avoided.
One of the reasons encaustic tiles should not become too wet, is that they can develop efflorescence – a white, salty deposit. This can also be present when floors have been covered over with non-breathable coverings. You should never attempt to wash off efflorescence, as the salts will re-penetrate the tiles – always brush or vacuum it away.
To keep your encaustic tiles in good condition, sweep or vacuum floor surfaces regularly, and repair or replace missing or damaged tiles.
Deep-cleaning encaustic tiles
Where encaustic tiles have ingrained stains or hard-to-remove deposits, such as glue, cement or paint, they may require a more thorough deep-clean. 'Use abrasive scouring pads, a sharp blade and suitable chemicals to loosen and remove unwanted contaminants,' says Nigel Frost of The Floor Restoration Company.
Independent restoration expert Helaine Clare uses a scraper to remove paint splashes from encaustic tiles. 'Choose one that keeps the blade at an acute angle to the tile to avoid scratching or gouging it,' she says.
For removing glue and adhesives, solvent-based paint and bitumen, Frost advises the use of paint stripper, cleaned off with white spirit.
To remove old polishes and wax, general grime, grease and oil, he suggests an alkaline stripper – such as Carefree Stripper.
Finally, to remove cement and residual floor screed, Frost advocates the use of brick acid (hydrochloric acid).
'Carry out a small test patch to establish the best method and to make sure that there is no detrimental effect on the tile's surface,' adds Frost. 'And always follow instructions and wear appropriate PPE.
'Tackle a manageable area and don't try to do it all at once but do treat the whole floor with each chemical or process – this will ensure an equal result across the floor.'
Finishing encaustic tiles
Traditionally, unglazed tiles were left unfinished. 'Don't apply a sealant or impregnator, particularly on a ground floor with no damp-proof membrane, or you will trap moisture,' warns Clare.
'If you'd like a slight sheen, apply liquid beeswax sparingly to the tiles, using a soft cotton cloth.'
In general, encaustic tiles stand the test of time and, after a tiled floor has been finished, it will be easy to maintain, needing just a vacuuming and damp mopping with a household washing up liquid and warm water.
'Install good doormats to catch the grit and debris before it gets a chance to reach the floor,' says Frost. 'Try to use mats that offer some breathability and avoid rubber-backed coverings.'
Sign up to the Homes & Gardens newsletter
Decor Ideas. Project Inspiration. Expert Advice. Delivered to your inbox.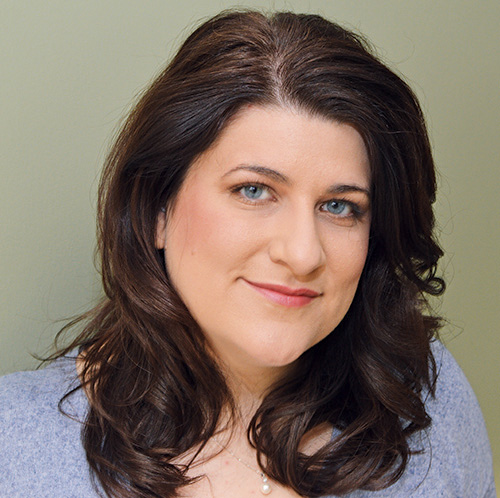 As editor of Period Living, Britain's best-selling period homes magazine, Melanie loves the charm of older properties. I live in a rural village just outside the Cotswolds in England, so am lucky to be surrounded by beautiful homes and countryside, where I enjoy exploring. Having worked in the industry for almost two decades, Melanie is interested in all aspects of homes and gardens. Her previous roles include working on Real Homes and Homebuilding & Renovating, and she has also contributed to Gardening Etc. She has an English degree and has also studied interior design. Melanie frequently writes for Homes & Gardens about property restoration and gardening.