How to style a display cabinet – 10 tips from design experts
We've gleaned advice from the experts on how to style a display cabinet or dresser for a neat but stylish look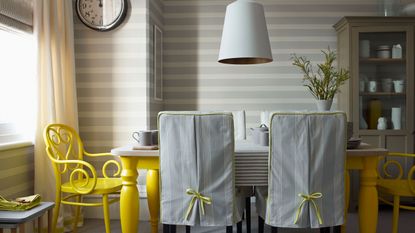 (Image credit: Future)
Storage is a key consideration when it comes to designing a room, and a glass-fronted display cabinet is an ideal way to provide some.
There are endless options when it comes to freestanding cabinetry – integrated doors and lighting, varying sizes, creative shapes as well as choice of different materials, finishes and colors.
Providing more than just somewhere to store away your linens, crockery or books, a glass-fronted cabinet serves as a space to present your favorite trinkets – a chance to get creative and experiment with the art of display.
We've asked a host of experts for their guidance on how to find the ideal display cabinet or dresser and the key things to consider. From furniture designers to product developers and furniture buyers to creative directors – we've got it covered.
See: Living room ideas – clever ways to decorate living spaces
1. Utilize accent colors
Storage doesn't have to be boring, pick out an accent color to work throughout the scheme of your interior. One benefit of glass fronted storage is that you can make the internal shelves a focal point within a room to draw the eye in.
When discussing how to make the most out of your display, Lou Graham, co-owner of Graham & Green explains: 'Creating beautiful shelves all comes down to layering objects of different heights, widths, and shapes. Grouping similar items will help bring a sense of cohesion. If you haven't opted for an overall tonal scheme, you can create mini color palettes on each shelf.'
See: Small living room storage ideas – clever ways to clear clutter in a compact space
2. Consider craftsmanship
When choosing furniture, we often consider the style, the size and the versatility of a piece but it's worth noting the craftsmanship and where the materials originated.
As a firm known for not compromising on design, Pinch have noticed customers are much more switched on these days: 'Customers are keener to connect with the supply chain, to understand more around how responsible businesses are in the way they make and consume. That is a commitment so it's a no brainer to invest in free standing furniture that they can take as they move house' says Oona Bannon, Creative Director at Pinch.
3. Display your keepsakes and trinkets
Much like the display cases in museums, a glass fronted dresser is a place to display items that bring you joy – prized possessions you wish to share.
Creative Director at Sebastian Cox, Brogan Cox discuss the charms of the humble dresser: 'A glass door is a window through which you can enjoy the view. Why waste an opportunity to create a beautiful display of the objects, materials, colors or textures you love the most?'
4. Think of the overall space
Before purchasing a dresser, it's worth considering which room you're buying for and how that item will be used within the space. For example, do you need to access it often – or will it be used more as a display cabinet in the corner of a room?
Furniture Buyer at Heal's, Hannah Armstrong believes measuring up is key: 'If you want to incorporate it into a dining room layout, it's worth mapping out the dimensions on the floor with masking tape to ensure there is still plenty of space for chairs, or that you can easily open the doors without bumping into any guests.'
5. Try integrated lighting
Hannah Armstrong goes on to explain that it's worth thinking about lighting and the design options that are available.
'Consider what your cabinet will be used to display – if the items inside are made of glass, you may want integrated LED lighting to help them shine. Or, if the cabinet will be located in a small or dark space, you might consider a mirrored backboard to reflect light back into the room and create the illusion of depth.'
See: Living room lighting ideas – ways to light your living space
6. The benefits of glass
Dressers without glass are great for piling things high and storing items away. However, the wonderful thing about glass-fronted cabinetry is that the eye reads shelf space as part of the room.
Pinch's Creative Director, Oona Bannon explains: 'Glass pings the light around – in our kitchen there is a magic hour around midday when the garden is reflected in the glass, and it shines brightly in sunny weather which is a glorious riot of colors and textures.
She adds, 'On a more practical note, a glass front is easier to clean than shelves stacked with beautifully arranged objects so you can spend less time cleaning and more time enjoying your own shelf-scapes and beautiful things.'
7. Choose a dresser with internal storage
A glass front doesn't have to mean there's no storage, there are various designs that feature integrated doors and drawers for those items that you do not wish to have on show.
Dani Taylor, Product & Creative Director explains: 'Let's not forget there are few limits on what you can store in them, from displaying your most cherished dishes, to keeping those pesky to fold fitted sheets hidden away. This is why a combination of glass front and solid doors is often most desirable, so you can really get the most out of it.'
8. One size doesn't fit all
Finding the perfect size dresser can be a challenge. If the space you're looking to fill is going to be swamped by a chunky dresser, then look for a design with a slim profile - perfect for those awkward spaces.
Home Designer at Neptune Fulham, George Miller discusses the benefits of a smaller design: 'Neptune's Shepton cabinet is a versatile piece for wherever you want to add a little storage, whether it's as a laundry cupboard, curio cabinet or bookcase. It looks the part in every corner of the house.'
9. Try built-in or unusual shapes
If freestanding furniture is not your thing then built-in glass-fronted storage could be a good alternative option for you. You can design from scratch, so it's a great chance to play with scale, colour and style.
See: Tips for displaying china – make an impact
10. Consider the longevity
When looking for storage, it's good to consider how your needs and requirements may evolve over time. 'Glass fronted cabinets are far more versatile than built in storage, easily moved from room to room and something you can take with you if you move home.'
'A combination of glass front and solid doors is often most desirable, so you can really get the most out of it.' adds Dani Taylor, Product & Creative Director at Cox & Cox.
Sign up to the Homes & Gardens newsletter
Decor Ideas. Project Inspiration. Expert Advice. Delivered to your inbox.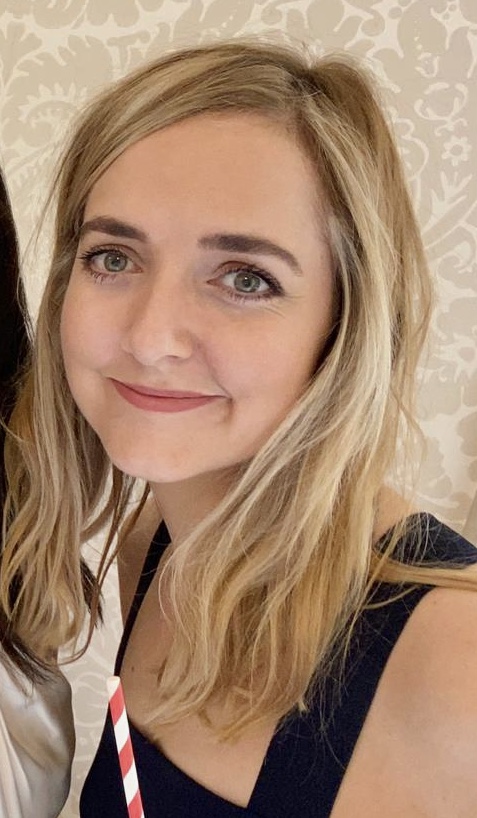 Jo Bailey has been Deputy Editor of Homes & Gardens since late 2021, overseeing all features for the print edition. Previously, she worked as the News & Shopping Editor across H&G and Livingetc - one of Future Plc's sister brands - this is where she learnt to discover the best news stories, latest trends and honed her understanding of Homes and Gardens' over 100-year-old brand.
Before joining Future Plc, she worked as an interior stylist for over ten years, specialising in commercial photo shoots for luxury clients such as; Design Centre Chelsea Harbour, The Romo Group, Christopher Farr Cloth and Heal's. She has worked closely with Homes & Gardens and Livingetc for over a decade, having styled and produced editorial shoots and events for both titles over the years.