5 rules for buying a mattress protector
Be clever when you buy a cover this Presidents' Day: these mattress protector rules will help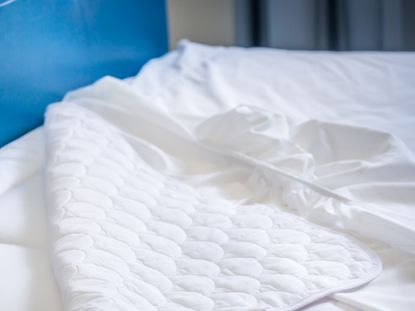 (Image credit: Getty )
Presidents' Day sales have arrived, and there's no better time to buy the best bedding. But while while the big retailers will be egging you on to spend big on new mattresses and toppers, there's an unsung hero of the mattress world that could solve your bedding problems without breaking the bank.
The best mattress protectors will protect your bed from spills and stains. It can keep you cool at night, prevent allergies, and even keep bed bugs at bay — all this for under $100.
Below, I'll cover everything you need to know when buying a mattress protector to make sure you're getting the best product for the price. We've reviewed every one we mention, so you can be sure we're coming from a place of first-hand experience.
Alex is our Head of eCommerce, and has several years' experience testing home and garden products and services for consumer magazines. With Presidents' Day deals dropping left right and center, he's searching all over the internet for the best deals on tested products.
1. Don't overspend
No matter how much jargon you see, this is a very simple product. A mattress protector is just a thin sheet that sits over the top of your mattress. They cost hardly anything to produce, so whatever you do, don't overpay. Some top-line protectors will be over $100 but you should really be aiming to spend far less than that.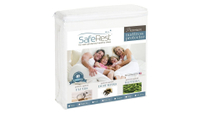 Saferest Queen mattress protector | was $42.99, now $31.99 at Amazon
This mattress protector sits at number three on our best buys list. Made of soft Terry cloth, it's breathable, waterproof, and noiseless.
2. make sure your protector is waterproof
A key feature for mattress protector worth the name is that it stops spills from soaking into your mattress. This is helpful if you have young kids, as it will protect their mattress if they're in a bed-wetting phase. It's also important for full-size beds, too. If you take a drink of water in the night and accidentally spill it, you'll be sleeping in a damp bed until the morning if you don't have a mattress protector.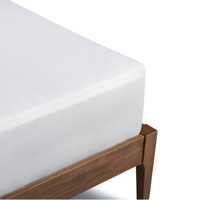 Coop Home Mattress Protector | $48 at Amazon
Coming in at #2 on our list of the best mattress protectors, this protector is our favorite model for waterproofing. It's soft to the touch, and offered 18" depth for thick mattresses and toppers.
3. don't worry too much about quilting
If you want a mattress protector to make your bed softer or more comfortable, I kindly suggest that you're looking in the wrong place. You're looking for a mattress topper — a thin mini-mattress to sit on top of your mattress and keep it more comfortable.
Mattress protectors are too thin to provide meaningful comfort. They can be soft to the touch, but this is surface level and won't provide proper support.
For more guidance on this, check out our advice on when to buy a topper, or the pros and cons of buying a new mattresses vs a mattress topper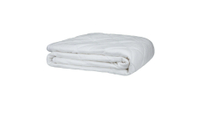 4. consider temperature
One of the most common complaints with a mattress is that it makes you too hot in the night. There's lots of ways around this, but they tend to be expensive. Lots of us don't have the money to drop a couple hundred dollars on a new cooling mattress topper, and we certainly don't have a couple thousand to spend on a new bed.
Instead, consider a your mattress protector, as these can provide a cooling barrier between you and your mattress.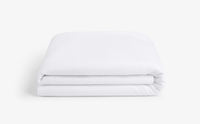 5. consider allergies
Mattress protectors are just for stopping spills and bed bugs. It's gross, but mattresses collect a lot of skin flakes and hair, if you've got sensitive sinuses an unprotected mattress could easily irritate your allergies.
If you need a hypoallergenic protector, get one that that completely encases your mattress. This covers the whole bed, stopping any dust or dirt in your mattress from reaching you. It's can also cover the off-gassing smell from a new memory foam mattress, or any baryard smells that might come from using an organic mattress.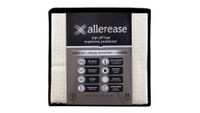 AllerEase Platinum Zip-off Top Queen-Sized Mattress Protector | was $69.99, now $50.45 at Walmart
This mattress protector fully encases the mattress, with a zip off top for easy washing. We love this feature – you get full allergy-protection for your mattress with waterproofing added, and easy removal for washing.
Sign up to the Homes & Gardens newsletter
Decor Ideas. Project Inspiration. Expert Advice. Delivered to your inbox.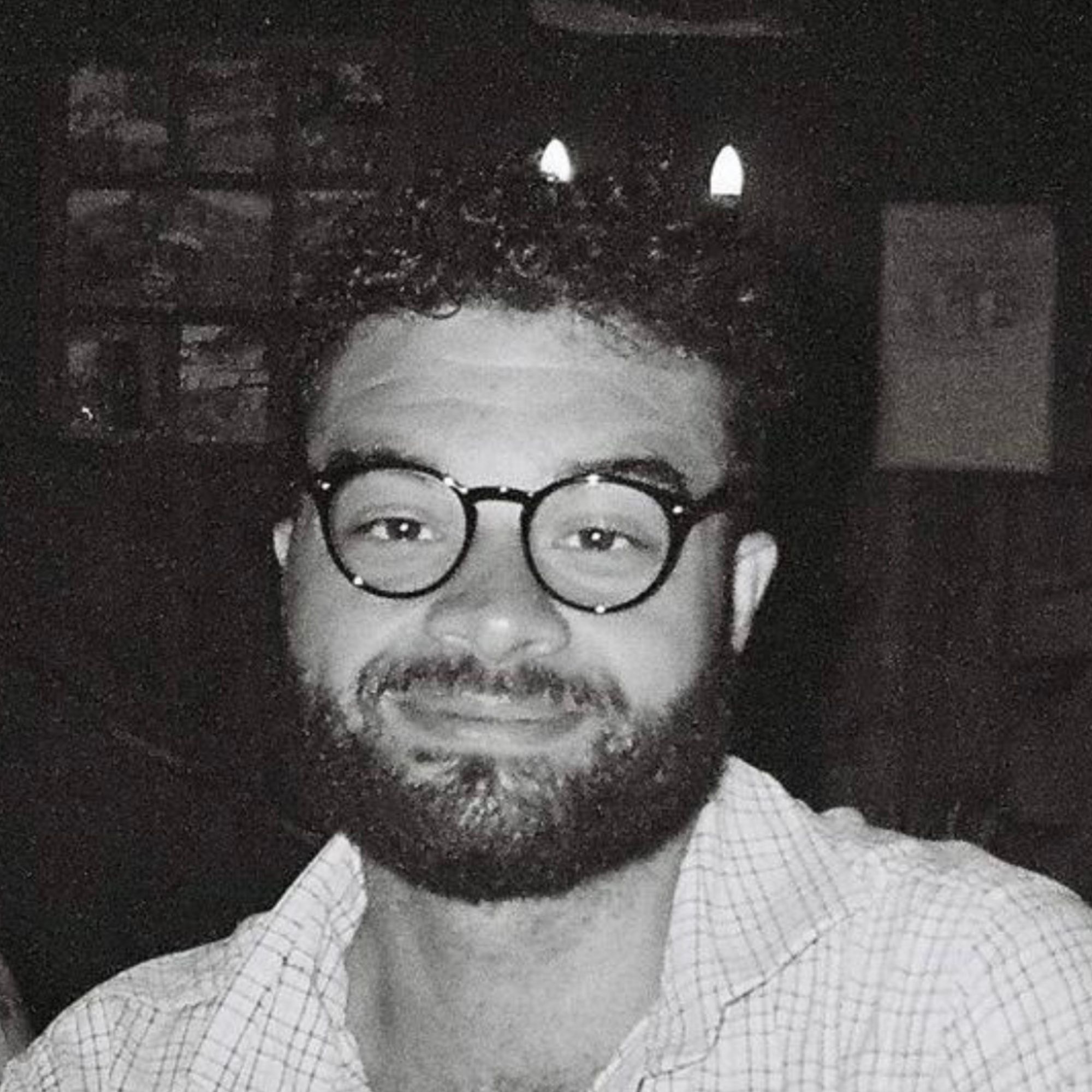 As Head of eCommerce, Alex makes sure our readers find the right information to help them make the best purchase. After graduating from Cambridge University, Alex got his start in reviewing at the iconic Good Housekeeping Institute, testing a wide range of household products and appliances. He then moved to BBC Gardeners' World Magazine, assessing gardening tools, machinery, and wildlife products. Helping people find true quality and genuine value is a real passion.