Sash windows – what to do when choosing, restoring or replacing your frames and glass
Discover how to restore original sash windows to their former glory, or invest in beautiful new designs to suit your home's era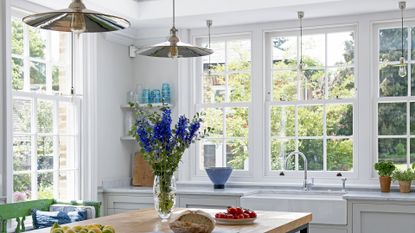 (Image credit: Jody Stewart)
Today prized for their elegance, sash windows were once at the cutting edge of design, and changed the face of architecture for more than 200 years. If you own a period home and are lucky enough to have original sashes still intact, then you should cherish and preserve them.
See: House styles – a complete guide to architectural styles and eras
'Sash windows are an essential part of our heritage and a distinctive feature of numerous old houses, from cottages to stately mansions,' says Douglas Kent, technical and research director at the Society for the Protection of Ancient Buildings.
Their perfect proportions also make them a popular choice for replacement windows. If you are looking to invest in new sash windows, then take care to select frames with detailing that is authentic to your home's era.
What is a sash window?
Sash windows are comprised of two timber 'sashes' – the frames holding the glass – which slide open and closed in grooves. They usually slide vertically, hung on cords or chains and counterbalanced by metal weights housed in a box frame.
'The earliest examples were single-hung, whereby only one sash moved – usually the lower one,' says Kent. In later designs, they were double-hung, meaning both sashes were able to move.
Their ingenious balanced design makes sash windows much more sophisticated than the humble casement window, which is hung on hinges and swings opens like a door.
See: Front porch design – learn how to create a warm welcome
Sash window repair
Where possible, original sash windows should always be repaired rather than replaced. Even frames that look past saving could, in expert hands, be restored to their former glory.
'The inappropriate replacement of timber windows diminishes the character and value of an old building, while the loss of original glass, with its ripples, bubbles and other imperfections, may lead to the façade appearing flat and lifeless,' says Roger Hunt, author of Old House Handbook.
Common problems include rattles, drafts and decay. 'These issues are less environmentally damaging and easier to repair than windows made from modern alternative materials,' adds Hunt.
Decay is the biggest issue affecting sash windows, and can be repaired by cutting out and replacing the rotten timber. 'Two-part resin fillers are suitable for small repairs but are not always a long-term solution as moisture can collect at the edges,' says Hunt. 'For larger areas it's usually preferable to splice in new timber sections.'
The window sill and bottom of the sashes are the areas most prone to rot as this is where water collects.
Joints can also fail and may need to be reglued with new dowels and wedges. 'A simple repair can be made with an angle bracket fixed across the joint,' adds Hunt.
'Bear in mind that old windows are not necessarily square, so check for fit before the glue dries.' Always use stainless-steel or brass fixings and an exterior-grade adhesive.
'Sashes sometimes stick because of paint accumulation or a poorly positioned or distorted stop bead (internal perimeter strip), both of which are easily resolved,' adds Kent. 'In other cases, it's necessary to adjust sash weights, re-cord the sashes or trim a warped sash. Lubricating pulleys and waxing sash edges can also help.'
Where windows are rattling, first check the catches are operating properly and pulling the sashes tightly together. Brush pile strips can be discreetly routed into the edges to stop rattling and reduce drafts, but avoid compression-type strips, as they can prevent the window from running properly.
To further improve the performance of your sash windows, consider fitting secondary glazing, which involves adding a discreet slimline pane of aluminum-framed glass. It's a cost-effective, efficient way to insulate and sound-proof windows without impacting on their character.
While it's possible to perform maintenance and repair work on a DIY basis, if in doubt, always hire an expert.
Sash window replacement
If you are replacing original sash windows because they are beyond repair, or to rectify a previous inauthentic installation, then it's important to choose new designs that will complement your home's era style.
Where possible, invest in like-for-like designs, but if there are no originals in existence, you will need to research suitable styles. 'Look around the local area for authentic designs that you can copy,' says conservation expert Lee Bilson.
A sash window's proportion, glazing bars, and even the glass itself, are all important factors in determining its appearance.
In centuries past, sash windows tended to have fine glazing bars dividing up smaller panes, which contributed greatly to their elegance. However, period windows were single glazed, whereas new designs incorporate double or even triple glazing. This causes issues as multiple small panes of double glazing require chunkier frames to hold them.
The good news is that you can specify double glazing that has been engineered to be as slim as possible, allowing for a more graceful design. This is particularly important for listed homes, where authenticity is key and permission will be required to alter the windows.
In terms of material, timber is the classic choice and can be repaired in future to ensure a long life. uPVC and fiberglass are also options and, while there are some high-quality designs that can look great on newer homes, they are not authentic materials for period properties.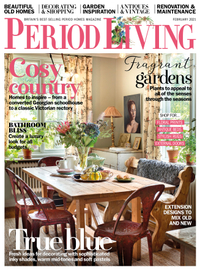 This feature was created by H&G's sister brand, Period Living magazine
Subscribe to Period Living for more inspiration.
Period Living is the UK's best-selling period homes magazine. A subscription provides you with all you need to know about caring for and improving a traditional house and garden.
Which style of sash window?
Your home's age, scale, design and location will all impact the style of sash windows. 'As with most features of period homes, the size and design were dictated by wealth, status, fashion and technology,' says Bilson.
The exact origins of sash windows are disputed, but the earliest known examples date back to 17th-century England.
At this time, glass was an expensive commodity, and technology did not allow for the creation of large glazed panes. Therefore, early sash windows were made up of multiple small panes, divided by timber glazing bars.
'Six-over-six' was the quintessential sash window pane configuration, which was later perfected by the Georgians, although 'eight-over-eight', 'nine-over-nine 'and '12-over-12' panes were also seen.
Eventually, in the 19th century, advancements in glazing meant 'two-over-two' and 'one-over-one' sash windows were possible, with additional panes only included for decorative effect.
Sash windows were not just an important technological advancement – their design was also innovative. The size and proportion of the windows and their panes were based on the Golden Ratio – a mathematical equation used to create the most aesthetically pleasing symmetry and balance. This makes their appeal truly timeless, and is why today they are still so universally admired.
Georgian sash windows
The six-over-six Georgian sash window is considered the archetypal design; yet the 18th century saw a wide range of influences. 'The Georgians enjoyed a huge diversity in architectural tastes including Gothick, Rococo, chinoiserie, Neo-Classicism and Palladianism, so windows were often designed to suit, with touches of chinoiserie here, or Gothic arches there,' says Bilson. Elegant arched window heads were also very popular by the late Georgian era.
These styles were exported to other nations including America, and by the mid 1700s, were prevalent in the Georgian Colonial style widely seen in the North-Eastern states. German and Dutch Colonial homes also often feature sash windows.
'In the Regency period, long, tall windows were the fashion, with older properties often being modernized by dropping the sills and installing new taller sashes,' says Bilson.
Queen Anne style sash windows
The term 'Queen Anne' can be applied to the early 18th-century English Baroque style of architecture, or the late Victorian Queen Anne revival style that is much admired in the US, but bears little resemblance to its namesake. However, in both styles sash windows are a dominant feature.
'Sash windows began to be used widely in homes of the Queen Anne period in England,' says conservation expert Lee Bilson. 'Early designs were narrow in comparison with later sashes and had much thicker glazing bars.
'The sash windows that became prominent in Queen Anne homes had exposed frames that were flush with the brick façade.' As building regulations changed over time, sash windows began to be recessed.
Homes designed in a Queen Anne revival manner, in both the UK and the US, were very much inspired by Victorian Arts and Crafts styles. 'One popular iteration was the coupling of a small-paned upper sash, with a single-paned lower sash,' adds Bilson.
Victorian sash windows
In the Victorian era, technological advances brought about significant changes to window design. 'The construction of sash windows moved away from numerous panes to two-paned sashes,' explains Bilson.
'Predictably, the finest of houses went one step further to demonstrate their wealth by further reducing these to just one large pane.
'To accommodate this, structural innovations were needed, as without the glazing bars the frame was too weak. Short protrusions (known as horns) were introduced to make the joints stronger and can be a tell-tale sign of a Victorian sash.'
Despite the ability to create more minimalist configurations, in American Victorian homes elaborate Queen Anne revival sash window designs often featured stained glass to the upper part.
See: Country curtain ideas – window dressings for rural properties
Bay windows were also a key feature of Victorian architecture, and houses in the mid to late 19th century were often updated to incorporate them.
In the UK, a Queen Anne influence was also seen in the windows of Edwardian homes, which often featured a multi-paned upper panel and single lower panel, or other intricate glazed details.
Sign up to the Homes & Gardens newsletter
Decor Ideas. Project Inspiration. Expert Advice. Delivered to your inbox.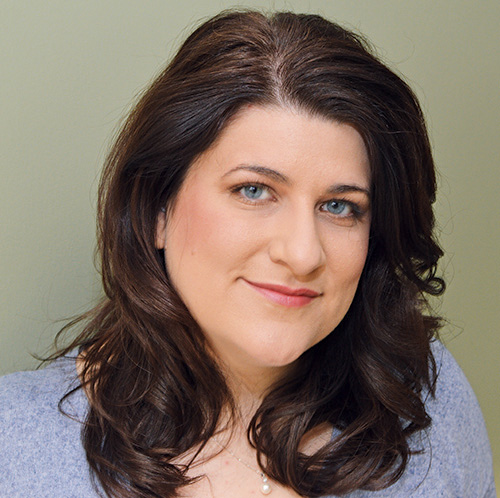 As editor of Period Living, Britain's best-selling period homes magazine, Melanie loves the charm of older properties. I live in a rural village just outside the Cotswolds in England, so am lucky to be surrounded by beautiful homes and countryside, where I enjoy exploring. Having worked in the industry for almost two decades, Melanie is interested in all aspects of homes and gardens. Her previous roles include working on Real Homes and Homebuilding & Renovating, and she has also contributed to Gardening Etc. She has an English degree and has also studied interior design. Melanie frequently writes for Homes & Gardens about property restoration and gardening.