8 of the best low-maintenance trees to make a front yard look expensive
Every stylish front yard landscape needs a tree to anchor the design. Find out how to nail the look with these easy choices suggested by tree experts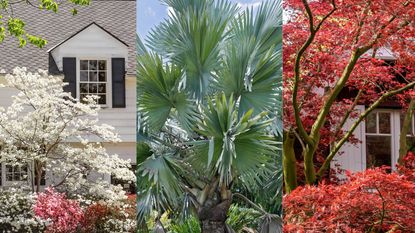 (Image credit: Alamy)
Sign up to the Homes & Gardens newsletter
Decor Ideas. Project Inspiration. Expert Advice. Delivered to your inbox.
Thank you for signing up to Homes & Gardens. You will receive a verification email shortly.
There was a problem. Please refresh the page and try again.
One of the most important considerations when choosing front yard landscaping ideas is to include a tree - nothing achieves curb appeal quite like it. Whether your home is of an older style or more contemporary looking, trees will add crucial structure to frame and balance your front yard, as well as adding focus to your planting scheme in the most aesthetically pleasing way.
If you choose the right variety of tree it can also add a touch of luxury. This could be from lush blooms, jewel-bright berries or richly colored fall leaves. Or simply from the beauty of having a wonderful focal point that you can spotlight at night to enhance the space with a warm glow.
It's important to choose an easy option that looks good year round without your input, so a low-maintenance requirement is high on the list too.
Now take your pick from our expert suggestions for 8 easy ways to add one of the best trees for front yards that will also introduce a touch of luxury.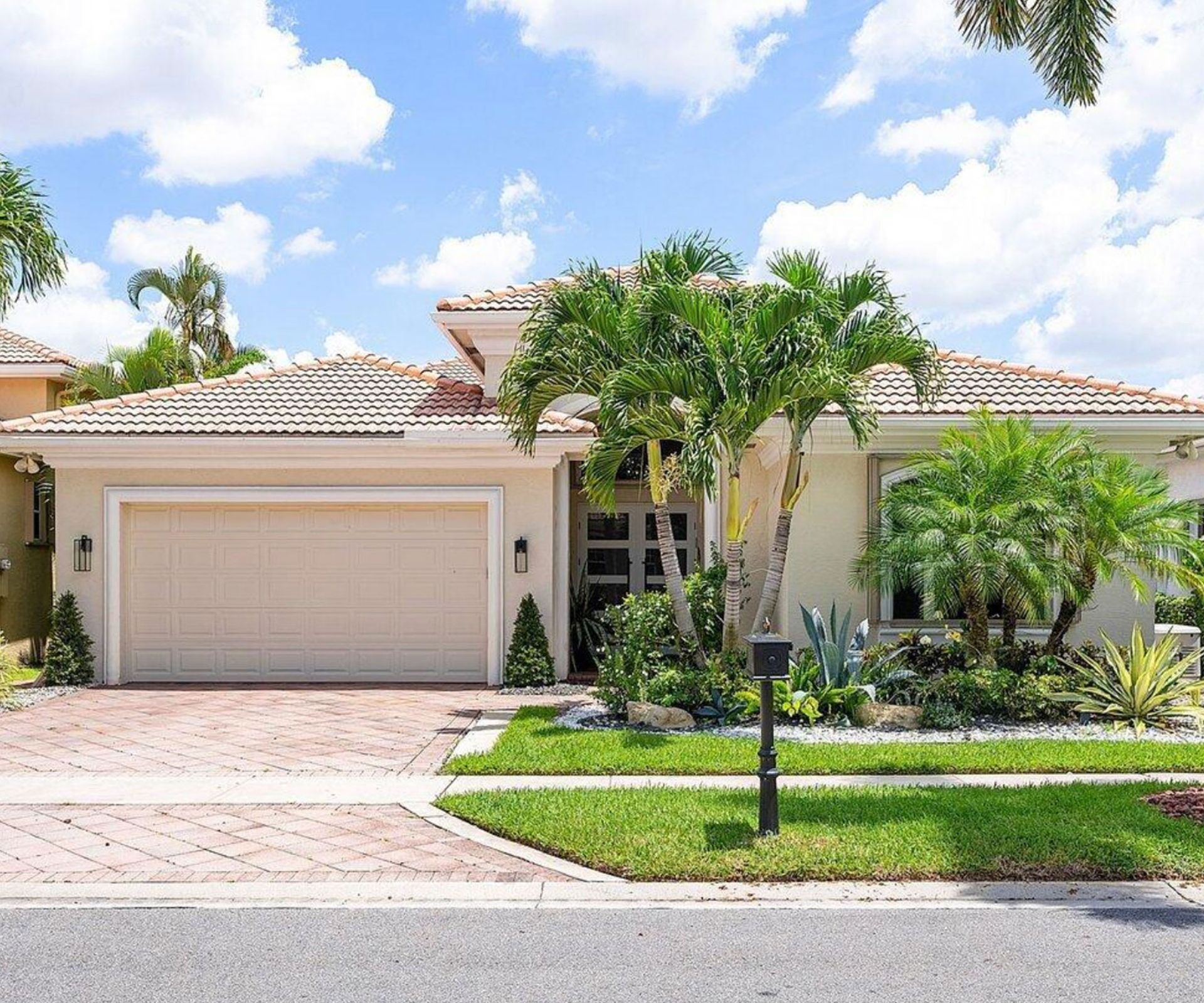 8 easy trees to give your front yard the edge
If you're looking for tree planting inspiration as part of your low-maintenance front yard ideas, you'll want to choose a tree that looks good too. We've got all the bases covered from flowering trees and evergreens to varieties that offer vibrant leaf color in fall or a tropical touch if you live in a warmer climate.
1. Flowering dogwood
Hardiness: USDA Zones 4-9
Height: 15-25ft
Flowering dogwood trees are popular for front yard landscaping as they put on a show in both spring (attractive white or pink blooms) and fall (red foliage), thrive in full sun or part shade, are easy to grow, and easy to maintain, as you can find out with our dogwood care and growing guide.
Dogwood trees have a naturally attractive silhouette and don't need pruning either. They give your property curb appeal by adding an elegant touch to your landscaping with their structural beauty.
Flowering dogwood trees (Cornus Florida) are native throughout the Eastern United States from Maine to Florida, adapting easily if you grow them in these areas as well as being beneficial to the natural ecosystem. Cornus Kousa dogwood trees are native to East Asia, but have become naturalized in some areas of the United States, aren't invasive and also work well with the existing biodiversity.
Try 'Cherokee Brave', available here from Nature Hills, which flowers reliably earlier in the spring than many other dogwoods, shaking off the gray days of winter in haste. 'This variety will be a prized tree in your garden as a specimen or focal point,' say the team at online plant nursery Nature Hills, based in Omaha, Nebraska. 'Highlight it on a raised berm to become the crown jewel of your front yard curb appeal, or shade your front stoop. A line along the driveway will become the envy of the neighborhood.'
2. Bismarck palm
Hardiness: USDA Zones 9-11
Height: 30-60ft
If you have the space, the Bismarck palm will add an expensive, tropical resort feel to the front of your home. Plant a single palm tree for a bold feature, or if you have a wide driveway or front path, plant one on each side for even more of a statement for your front yard landscaping ideas.
'The striking steel-blue to gray-green fronds of the Bismarck palm are pleasingly symmetrical and will complement any tropical, Mediterranean, or contemporary-styled home,' says Fern Berg, gardening expert and founder of TreeVitalize.
'With unfussy soil requirements and a high tolerance to heat, the Bismarck palm is a great low-maintenance choice,' continues Fern. 'It's even drought-hardy once established. To keep your palm looking its best, prune off any dead or damaged fronds, and apply a palm fertilizer in spring.'
Before planting one of these beauties keep in mind the Bismarck palm has a fairly narrow growing range of USDA zones 9-11. Plus it's not one for small front yards either. 'The bold texture and color and eventual great height of this species make a strong statement in any setting, but can be overpowering in small residential landscapes,' says Timothy K Broschat, professor emeritus of environmental horticulture at Fort Lauderdale Research and Education Center, in Davie, Florida.
Fern is the founder of Tree Vitalize and has planted and currently cares for over 100 different native and exotic fruit, nut, and ornamental trees. She also cultivates an extensive vegetable garden, several flower gardens and cares for an ever-growing happy family of indoor plants. Fern has a special interest in biodynamic farming, food production, and closed loop agriculture.
3. Italian cypress
Hardiness: USDA Zones 7-11
Height: up to 60ft
Charmingly shaped evergreen trees make a low-maintenance and reliable choice for those wanting to add an expensive feel to their front yard. The Italian cypress is one of the best evergreens you can choose, particularly if you want to add strong vertical interest to your planting scheme.
'These fast-growing trees maintain their narrow growth habit, creating elegant green columns in front of your home and lining your driveway or front path,' says Fern Berg. 'The Italian cypress will only spread to about 5 feet in width, which means they will fit into tight spaces and only need pruning if you want to control the height of your tree.' Trees growing in cooler climates will not grow as tall and you can restrict the growth to your desired size by clipping regularly.
Landscape designers often use the Italian cypress to add height to the landscape, either as a focal point of the garden or as a backdrop for other colorful shrubs. Mediterranean, French country, Moroccan, contemporary, and traditionally styled homes will all be complimented by the addition of an Italian cypress tree to their landscaping.
As an added bonus, this winning tree is deer-resistant, drought-tolerant, and unfussy about the soil it's grown in too.
4. Magnolia
Hardiness: USDA Zones 2-7
Height: 15-60ft
'With its large, fragrant blossoms, the magnolia is like a timeless work of art in your yard,' says Ward Dilmore. 'I once designed a front yard where we strategically placed a magnolia tree near the entrance. Every spring, it welcomed homeowners and guests with an explosion of pink and white blooms. The magnolia isn't just a tree; it's a welcoming statement.'
These gorgeously showy ornamental trees are spreading in form with large, fragrant bowl or star shaped white or pink flowers. They prefer full sun or dappled shade and a sheltered site. Find out more about how to grow and care for a magnolia tree to get the best out of these low-maintenance beauties, and remember they should only be pruned lightly, to remove any dead, damaged or unsightly branches.
The toughest decision is which variety to choose. Those of you living in colder areas may already be familiar with semi-evergreen star magnolia, which is hardy (USDA Zones 4-8), widely adaptable and a slow growing, broad spreading, small tree.
Meanwhile if you live in a warmer climate (USDA Zones 7-9) you may be familiar with the Southern magnolia with its glossy evergreen foliage, large beautiful flowers and elegant form. This small to large evergreen tree, is widely adaptable in different climates, soils, and exposures.
Ward Dilmore is a landscape designer and founder of Petrus Landscape, in the Bay Area, San Francisco. With an unconventional blend of horticulture expertise and international relations background, Ward brings innovation and sustainable creativity to redefining outdoor spaces. His commitment to merging beauty with eco-conscious practices marks him as a dynamic artist in the industry, carving a path of bold, fresh perspectives in the world of landscaping.
5. Japanese maple (Acer palmatum)
Hardiness: USDA Zones 5-8, but some hardier varieties can be planted outside these boundaries
Height: 5-25ft
'When it comes to elevating the look of your outdoor spaces, choosing the right tree can make all the difference,' says Jing Ju, founder and design director of JUJU Studio, which is based in New York.
'One tree I'd highly recommend for adding that touch of luxury is the Japanese maple. It can be a real showstopper in a container on your porch or as a centerpiece in your front yard. It's a versatile tree that adds elegance and that "wow" factor we all strive for in landscape design.'
The vibrant colored foliage of Japanese maple trees (also known as acers) is a focal point that makes a real visual impact and means they're one of the best trees for fall color in the front yard. These are generally easy-care trees, and pruning Japanese maples often isn't necessary as they have a beautiful, natural shape.
'They're not overly large, making them a great fit for small front yards in particular,' adds Jing. 'They require minimal upkeep compared to their visual impact, making them an ideal choice for those who want an expensive look without the fuss.'
Jing Ju is the founder of JUJU Studio, a New York-based spatial design practice creating both temporary and permanent spaces that push the boundaries of sensorial and immersive experiences. She is also the senior designer, Global Creative Visual Merchandising, at Tiffany & Co. Throughout her career, Jing's work spans various scales and creative disciplines, blending sculpture and architecture to create unique and exceptional brand experiences that are both functional and visually stunning.
6. Crape myrtle
Hardiness: USDA Zones 7-9
Height: 3-30ft
These spectacular flowering trees are much loved in the southern states as front yard specimen trees. They are also a good choice for wildlife gardens as butterflies, bees, and hummingbirds love them too.
The crape myrtle tree is easy-to-grow and generally undemanding. If you live outside zone 7, you can still grow crape myrtles by planting them in containers and bringing them indoors during the colder months.
'A long period of striking summer flower color, attractive fall foliage, and good drought-tolerance all combine to make crape myrtle a favorite small tree for either formal or informal landscapes,' according to the Florida Cooperative Extension Service, part of the Institute of Food and Agricultural Sciences at the University of Florida. 'It is highly recommended for planting in urban and suburban areas.'
The crinkle-petalled summer blooms appear in white, pink, lavender, red, or purple tones from early summer into early fall, depending on the area and variety. Some are scented with a myrtle-like fragrance too, which makes a welcoming note as part of your front yard landscaping.
7. Ivory Silk lilac tree
Hardiness: USDA Zones 3-7
Height: 20-25ft
The ivory silk lilac is a cultivar of Syringa reticulata, and is also known as the Japanese lilac tree. It is well worthy of your consideration if you're looking for a showy ornamental tree to slot seamlessly in to your front yard design that doesn't require much effort but adds plenty of curb appeal. All you need to do is keep the lower branches trimmed to retain its shapely tree form.
An outstanding low-maintenance landscape tree, the ivory silk lilac is best known for its stunning display of expensive-looking blooms. 'This tree's best ornamental feature is its showy, fragrant, creamy white flowers which bloom in upright panicles to 12 inches long in late spring to early summer,' according to the experts at Missouri Botanical Garden. 'In fall reddish-brown peeling bark is attractive on younger branches, gradually turning gray with age.'
It's appealing to pollinators too, particularly if you want to find out how to attract hummingbirds into your garden, as they love the fragrant blooms. It flowers later than other lilac varieties too if you want to extend the lilac blooming season in your front yard for longer. You can find the ivory silk lilac tree here at Nature Hills.
8. Amelanchier
Hardiness: USDA Zones 2-7
Height: 15-35ft, but dwarf varieties are available too
Amelanchier trees are much-loved by landscape designers as their multi-stemmed trunks look fabulous lit up at night as part of your front yard lighting ideas to add a feeling of luxury to your design. We're big fans of this tree too, especially for landscaping in small urban spaces. These lovely varieties even made it onto our best trees for small gardens round-up.
There's more good news. If you front yard is compact, try one of the dwarf varieties of amelanchier spicata that grow to 3-5ft tall, and can be planted up in a large container for the porch. They are one of the best front door plants to add an expensive look to your entrance. A small tree planted up in a large pot always adds a luxurious note to your front yard decor.
As well as providing seasonal interest like beautiful spring blossom and a leafy green summer canopy, and bright red-purple berries and stunning red-orange leaves in fall, amelanchier are fantastic wildlife trees too. Most species are native to North America.
This undemanding tree is super easy to care for too. You don't really need to water your tree except after planting or during prolonged periods of drought. It is enough to fertilise once a year. It's also low-maintenance when it comes to pruning, forming into a beautiful shape all by itself.
FAQs
What are the best expensive looking trees for pots?
If you're looking for the best trees to grow in pots that will add a touch of luxury, choose evergreen varieties that can be clipped into shape such as boxwood, bay trees, conifers or laurels.
---
It's true that nothing says high-end more than smart topiary. Just think of the gardens of luxurious Tuscan villas with their tall terracotta pots or English stately homes with ancient stone urns, both potted up with shapely evergreens.
Be aware that clipped evergreen trees are not exactly a low-maintenance choice as your pruning shears will need to be on standby to keep things looking smart. But if you're prepared to pay the price time wise it's definitely worth it for some of the best low-maintenance trees to make a front yard look expensive.
Sign up to the Homes & Gardens newsletter
Decor Ideas. Project Inspiration. Expert Advice. Delivered to your inbox.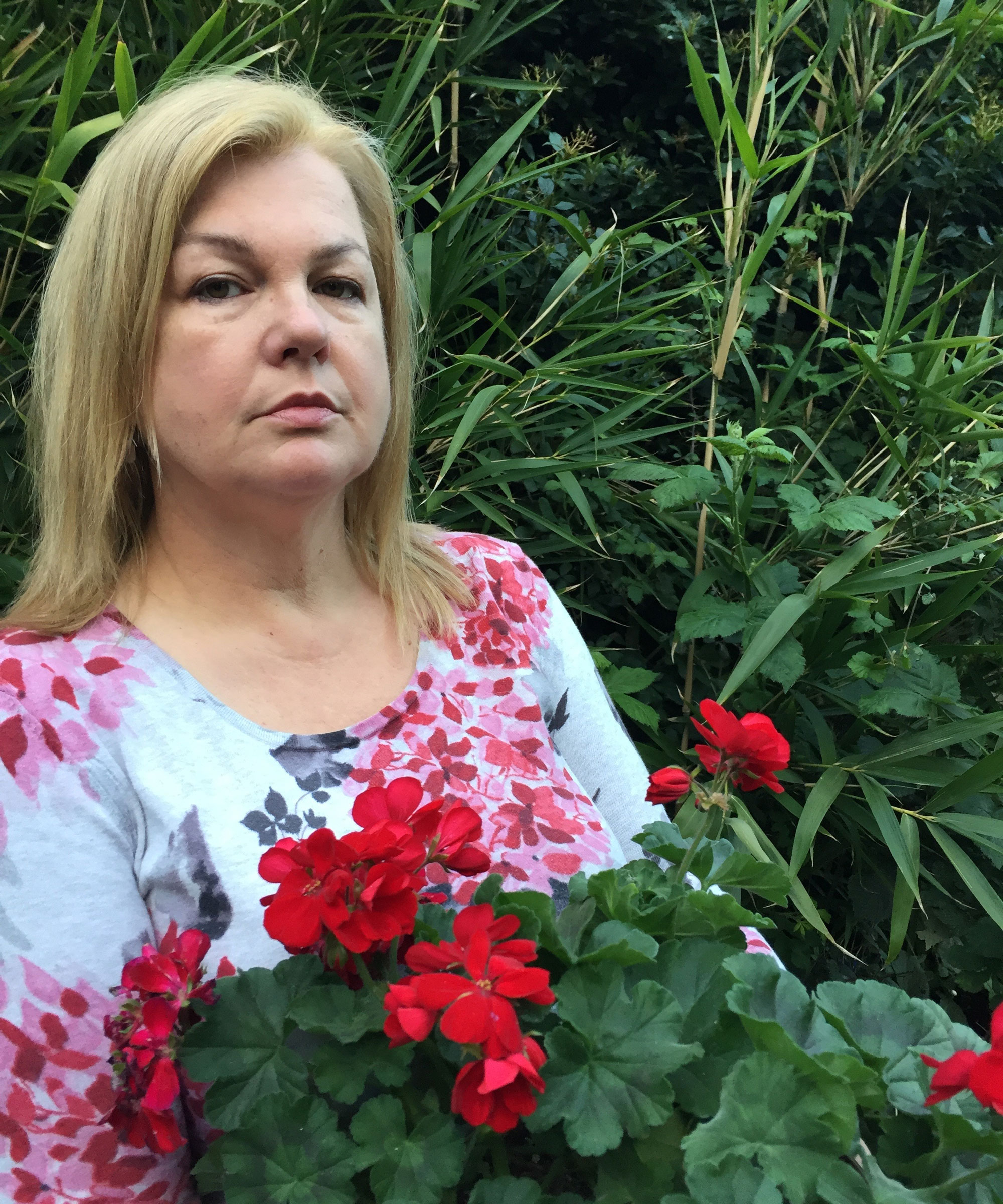 Lifestyle journalist Sarah Wilson has been writing about gardens since 2015. As well as homesandgardens.com she's written for Gardeningetc.com, Livingetc.com, Easy Gardens and Modern Gardens magazines. Her first job on glossy magazines was at Elle, during which time a visit to the legendary La Colombe d'Or in St-Paul-de-Vence led to an interest in all things gardening. Later as lifestyle editor at Country Homes & Interiors magazine the real pull was the run of captivating country gardens that were featured.