Do I need to stain outdoor furniture? Get the lowdown on when and why
Patio furniture can need staining but it's not always the case. Find out when it's the right action to take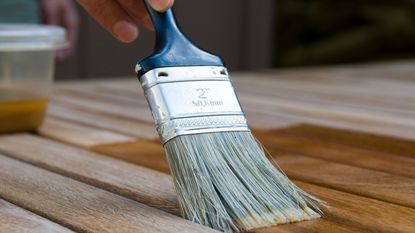 (Image credit: Getty Images)
Staining outdoor furniture can have benefits. But staining isn't the right course of action for every type and it can even be a mistake for some furniture.
On the positive side, using a stain on furniture might extend its life and keep it looking like it did when you first bought it; advantages worth spending money and time on. But it could, on the other hand, be the wrong move and even detract from its beauty.
To enable you to make a decision about staining your best outdoor furniture we've put together a guide to when staining is a great strategy, and the benefits it will bring, and when it's a job you should avoid.
The pros and cons of staining outdoor furniture
Staining outdoor furniture can have a whole lot of upsides from restoring color to making the wood more water repellent. But it isn't always necessary – let alone desirable – as a course of action.
These are the details you need to know about staining patio furniture so you can avoid making an outdoor furniture mistake.
When you should stain outdoor furniture
Staining outdoor furniture can be a task worth taking on. To decide if it's the right strategy consider these questions:
What's the outdoor furniture made from?
Only wooden outdoor furniture made from wood can be stained. You can revitalize other outdoor furniture pieces – both metal and plastic can be painted, for example – and wood itself can alternatively be painted. But if it's a stain you want to apply, the furniture needs to be made from wood in the first place.
What type of wood are you planning to stain?
If the furniture is made from high quality teak, it is naturally highly durable. Staining is not required to maintain the wood. If you don't like the color change that happens over time as the teak furniture is bleached by the sun and becomes silvery gray, it is preferable to apply a product designed to retain its as-new color, following the manufacturer's recommendations, rather than staining it.
Which woods benefit from staining?
Outside of teak, wood outdoor furniture can benefit from staining, which can restore or change its color, and enhance its appearance by bringing out the wood grain, plus help maximize its lifespan. Do check furniture manufacturer's recommendations, but regular staining may be specifically advised, for example annually. Follow product instructions when staining wood, cleaning it first and preparing it as detailed.
Pros of staining outdoor furniture
Staining outdoor furniture can be a worthwhile project. These are the reasons why:
Staining outdoor furniture can restore color. If you preferred the shade of wood when you bought it, staining can make it look that way again.
Staining doesn't have to be used to restore color, of course. It can also change the color giving it a different look without the cost of replacing your outdoor furniture.
It can help it last, repelling water. 'Staining helps shield your furniture from the elements,' says interior designer Artem Kropovinsky of Arsight. 'Think of it as a protective layer.'
Adding a stain can make wood lovelier. 'Staining can improve how your furniture looks,' says Artem. 'Good quality stain can bring out the color and depth in your furniture, letting its true beauty shine through.'
If you want to spend less time cleaning outdoor furniture, staining can help. 'Staining can make your furniture a breeze to clean,' says Artem. 'For instance, water-based stains make it simpler to wipe up spills and clean up any messes.'
Cons of staining outdoor furniture
There are some possible downsides to staining outdoor furniture. Bear these in mind:
It's not a procedure for every type of outdoor furniture, and that includes teak. 'Since teak is so naturally oily, it is not a good idea to stain teak outdoor furniture,' explains NYC-based interior designer Kaitlin McQuaide of McQuaide Interiors. Don't paint it either. 'The paint will not adhere to the wood correctly and it can bubble, flake and peel off,' she says.
Staining furniture involves cost. 'Staining can hit your pocket,' says Artem Kropovinsky. 'The cost can vary, influenced by factors like the type of stain you pick and the quantity required.'
Staining is also time consuming. 'Staining takes time,' says Artem. 'You need to be thorough, applying the stain evenly and following the instructions provided by the manufacturer.'
Don't forget that staining needs to be repeated. 'Staining isn't a one-time thing. Depending on the stain type, and the amount of sun and rain your furniture gets, you might need to re-stain from time to time,' says Artem.

FAQs
Should outdoor furniture be painted or stained?
Some outdoor furniture can be painted or stained. Both stains and paint can revive most types of wood patio furniture and give them protection from the weather. Always follow the product instructions including regarding preparation of the surface for good results when painting or staining wood.
Outdoor furniture made from metal can be painted as can that made from plastic. Be sure to use paint made for the particular material and outdoor use.
---
Verdict
Staining furniture isn't essential, but it is a great idea for a number of reasons. Although outdoor furniture is weatherproof, staining can make it more water repellent and less subject to other weathering so it is sound and looks good for longer. It can also make the most of the wood's beauty. Staining means more color, too, whether that's closer to the wood's hue when it was new, or a fresh look. It can also make it easier to clean. And while staining will cost you and take up a little time, overall, it's worthwhile.
There are two caveats. Staining is for wood not other types of outdoor furniture. Some of these can be recolored but not with stain. Secondly, don't stain teak. If you want to restore its color, look instead for products designed for use on teak wood.
Sign up to the Homes & Gardens newsletter
Decor Ideas. Project Inspiration. Expert Advice. Delivered to your inbox.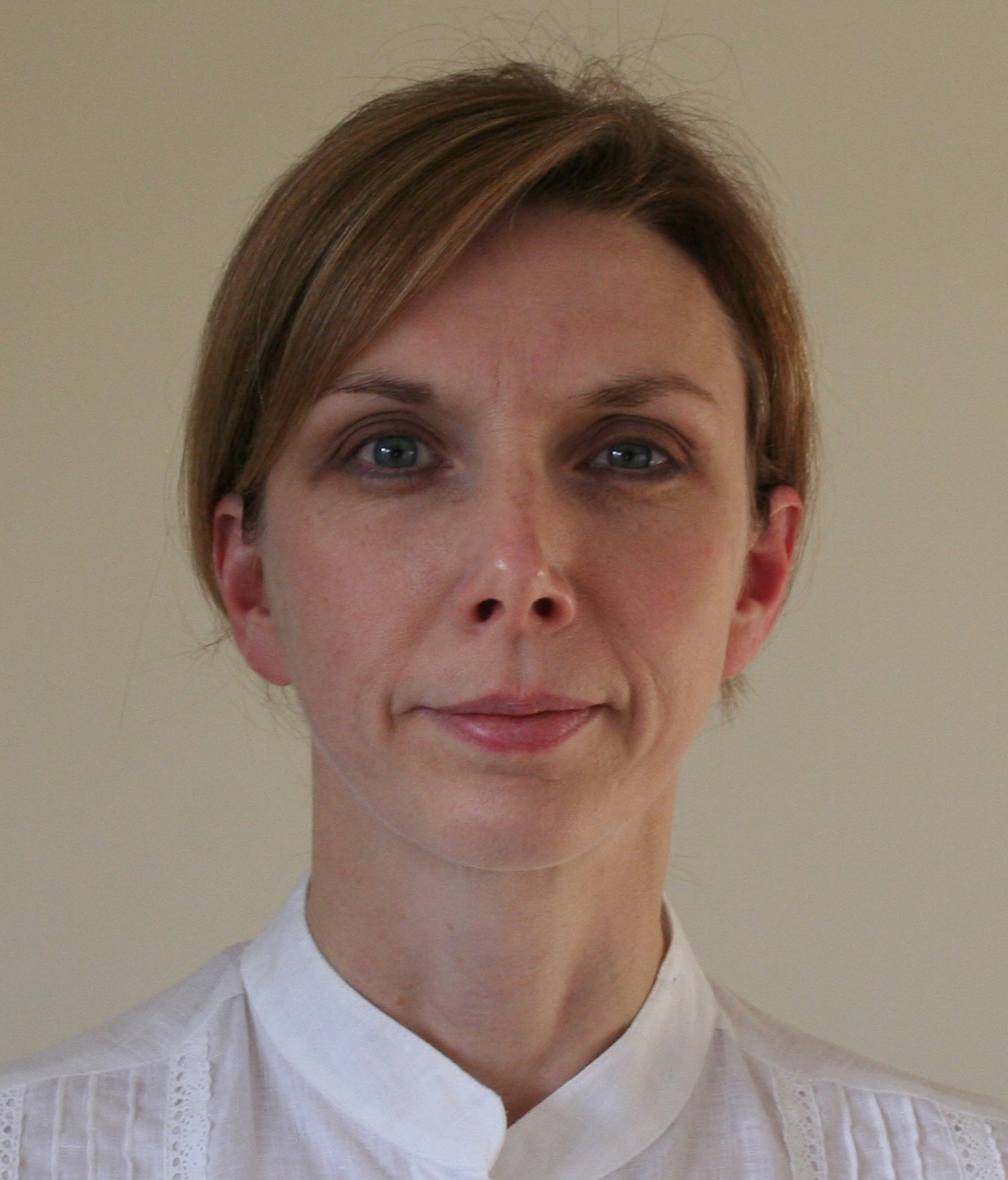 Sarah is a freelance journalist and editor. Previously executive editor of Ideal Home, she's specialized in interiors, property and gardens for over 20 years, and covers interior design, house design, gardens, and cleaning and organizing a home for H&G. She's written for websites, including Houzz, Channel 4's flagship website, 4Homes, and Future's T3; national newspapers, including The Guardian; and magazines including Future's Country Homes & Interiors, Homebuilding & Renovating, Period Living, and Style at Home, as well as House Beautiful, Good Homes, Grand Designs, Homes & Antiques, LandLove and The English Home among others. It's no big surprise that she likes to put what she writes about into practice, and is a serial house renovator.