How to use garden Feng Shui – the dos and don'ts for a relaxing retreat
Feng Shui isn't just for your home, introduce this calming practice into your yard as well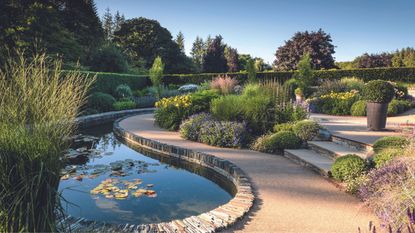 (Image credit: RHS / Jason Ingram)
Sign up to the Homes & Gardens newsletter
Decor Ideas. Project Inspiration. Expert Advice. Delivered to your inbox.
Thank you for signing up to Homes & Gardens. You will receive a verification email shortly.
There was a problem. Please refresh the page and try again.
Feng Shui is most commonly associated with interior design, but did you know that garden Feng Shui is just as important?
The effects and meaning of Feng Shui aren't limit itself to interior spaces. In fact, common Feng Shui principles translate beautifully to outdoor spaces such as your yard, and can even help you to create the perfect zen Japanese garden to relax in and retreat to.
Setting your yard up for good Feng Shui is thought to also promote the flow of good energy throughout your home, encouraging positive Chi across your whole plot.
What is garden Feng Shui?
'The practice of Feng Shui involves harmonizing your surroundings to promote positive energy flow and create a peaceful, balanced environment,' explains Brad Smith, creative director, co-founder, and Feng Shui practitioner at OmniHomeIdeas. 'So why would you neglect your exterior spaces?'
Garden Feng Shui works on exactly the same principles to create a harmonious space. Here, we talk to expert Feng Shui practitioners and landscapers to hear their tips on introducing this ancient Chinese practice into your yard for great Chi energy.
Brad Smith has helped to complete over 350 projects with Omnihome and is the lead interior architect for the studio. His interest in Feng Shui helps to dictate is design process.
1. Use curved features, not harsh corners
One of the main ways to channel good Feng Shui in your home is to avoid anything that has sharp points or corners that can channel negative energy. This principle is carried into the front yard and backyard/garden too, explains Amy LaCentra, certified Feng Shui practitioner, life coach and designer with Elegran.
'This is so that the force of energy roving about in the garden does not get too strong and turn hostile,' she says. 'This will help to create an ease when entering the home, and to let go of the busy "go go go" of the day, to create a more relaxed feel from the moment you enter your door.'
Adding curved features is not limited to your garden paths, Amy continues. Creating curved features out of your flowerbeds, waterlines, and tops of fences, too, helps to bring good, relaxing energy to your outdoor spaces. 'Consider adding stone walls that curve around the garden bed to add some more texture, or a bridge over a small pond to create visual interest and a sense of peace and tranquility, leading to the inside of the home.'
Amy LaCentraholds certifications in Feng Shui Staging and Interior Design, which in her role as an agent, has always allowed her to offer a unique insight and a competitive edge while advising her clients.
2. Add seating to promote prosperity with family
Good Feng Shui furniture placement isn't as vital in outdoor spaces, however, adding a good seating spot somewhere can help to improve your relationships and encourage prosperity in family, Amy LaCentra, certified Feng Shui practitioner reveals. The key is to make sure you have enough seating from the best outdoor furniture stores so that everyone in the household and additional guests have a place to sit in equal standing,' Amy says.
'It's also helpful to have a table or surface to gather around, and a round outdoor coffee table can help the energy to move more smoothly through the space,' she adds. 'You can also consider having a focal point for the seating area, like a fire feature to create more warmth and invite others to gather in the space.'
Balfour Acacia Dining Set
The best-value furniture set we've found, this acacia table and chairs seats 8 for less than $1000.
3. Consider the purpose of the yard
There are countless backyard ideas and front garden ideas that can help inspire your garden Feng Shui, but trying to create a space without considering purpose will cause blocks in energy and prevent the space from working for you.
'Try to create different zones for different activities. For example, you can have a dining area, a relaxation area, and a play area for kids,' suggests Diana Cox, horticultural expert, garden planner, and founder of The Gardening Talk.
Diana Coxstarted her website as a way to help others who are new to the world of gardening and plant care. She has been growing plants since she was a little girl, and started to document her experience in gardening a few years ago.
4. Plan around your plants
It would not be garden Feng Shui without some Feng Shui plants, of course. The good news is that, unlike houseplants, there are fewer Feng Shui plants to avoid for outdoor spaces, as Eddie Tee, Feng Shui practitioner and founder of Feng Shuied assures.
'There are typically a huge number of plants that are suitable for home gardens. Those that are most popular, for example, are areca palm, jade plants, bamboo, peonies, and dogwood trees.'
Try to stay away from plants that are particularly spiky or sharp, however, to keep soft lines and encourage positive energy flows.
5. Consider the Bagua areas of your garden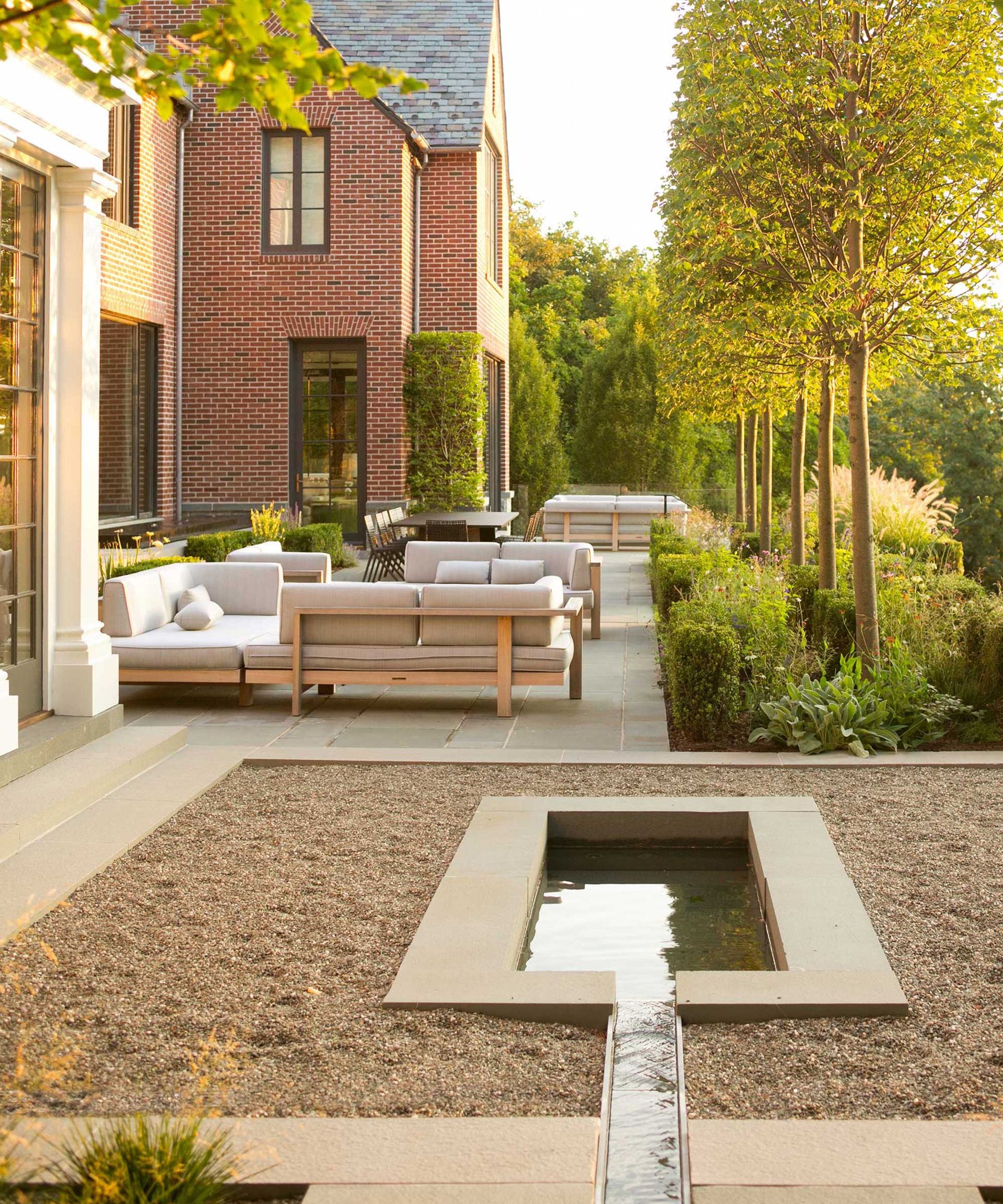 The Bagua map helps to govern the placement of furniture, for example, helping you to find the Feng Shui wealth corner and avoid the Feng Shui death position, and can be overlaid onto your yard too, says Feng Shui practitioner Amy LaCentra. Not only do you have to take the direction of the sun into consideration when planting around your home, but place plants and yard decor into specific spots for particular effects, Amy says.
'Some common rules of garden Feng Shui are to place any water features in the northern, eastern, or south-eastern corners of your garden for prosperity.'
6. Incorporate the five elements
There is, of course, more to garden Feng Shui than adding the water element to complement the natural wood element of the outdoors. There are five Feng Shui elements in total: water, earth, fire, wood, and metal, and all five should be used to create harmony in the homeowner's environment, Amy LaCentra advises.
'The use of these five elements, specifically arranged, inside and outside the home, can help to create a visually pleasing environment while creating an optimal space to live in.'
'This can be done through adding a small water feature, incorporating wooden or metal structures, and planting a variety of plants that represent different elements,' suggests Diana Cox, garden planner.
7. Remove clutter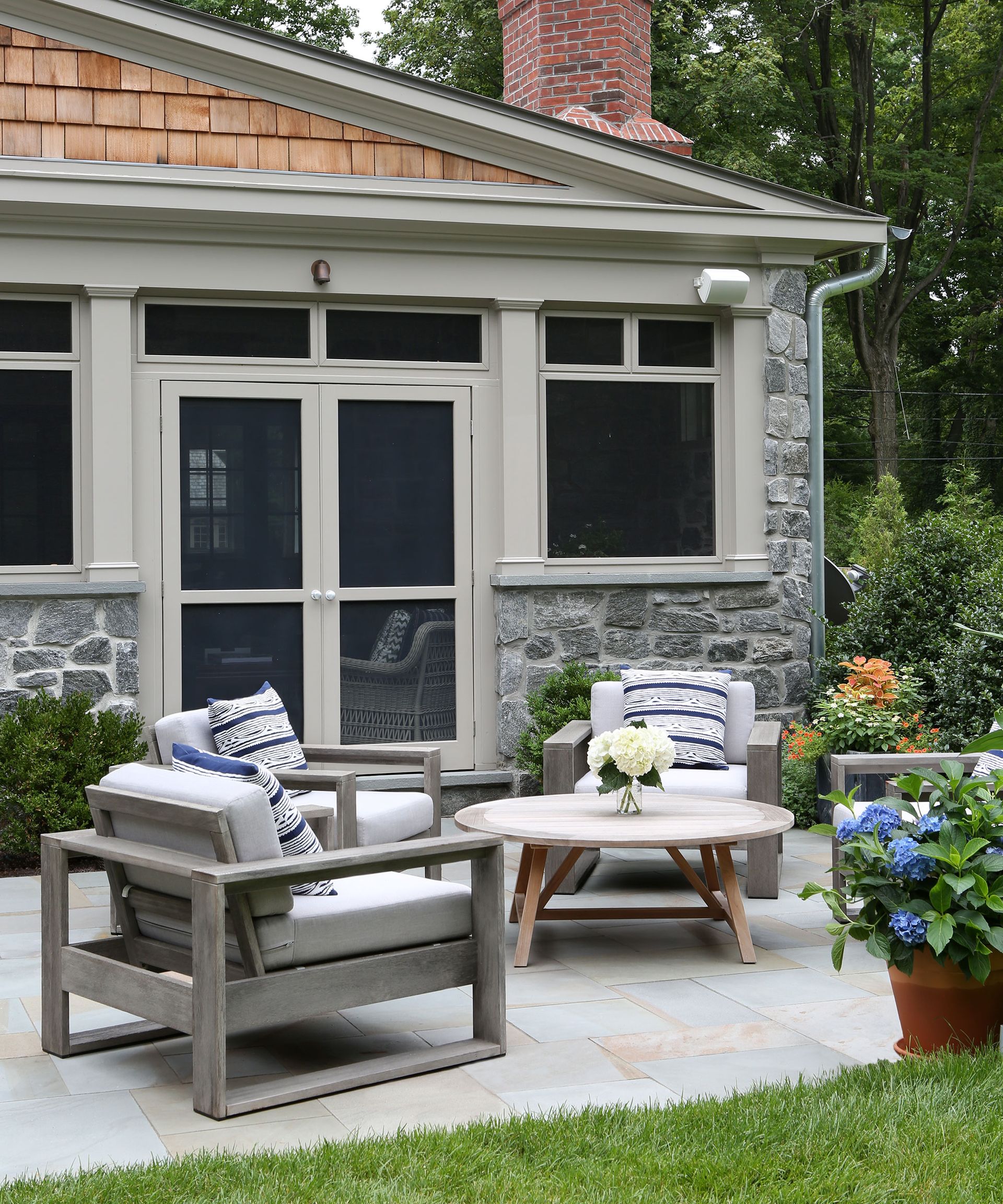 Decluttering a backyard has more benefits than deterring pests and making your yard look nice, it is believed to help improve the flow of Chi and boosts your mood – just as a clean home makes you happier.
'Look around your yard and ask yourself what doesn't belong. Get rid of dying plants, create unobstructed walkways, and don't forget to incorporate wind chimes,' Amy LaCentra, certified Feng Shui practitioner, suggests. 'The sensory garden attributes of adding pleasing sounds add a good vibe to the area to create an outdoor space filled with tranquility.'
8. Embrace natural borders
Garden Feng Shui benefits from using natural borders over solid fencing, with sensory garden plants and trees for privacy helping to add more of the wood element into your yard while maintaining soft edges and avoiding harsh lines. They also help to establish structure Amy LaCentra says, 'as well as a sense of grounding.'
'It's important to keep bad energy, noise, and pollution away from your home. A natural fence could be a row of shrubs or trees along your property line.'
9. Think about the flow from your door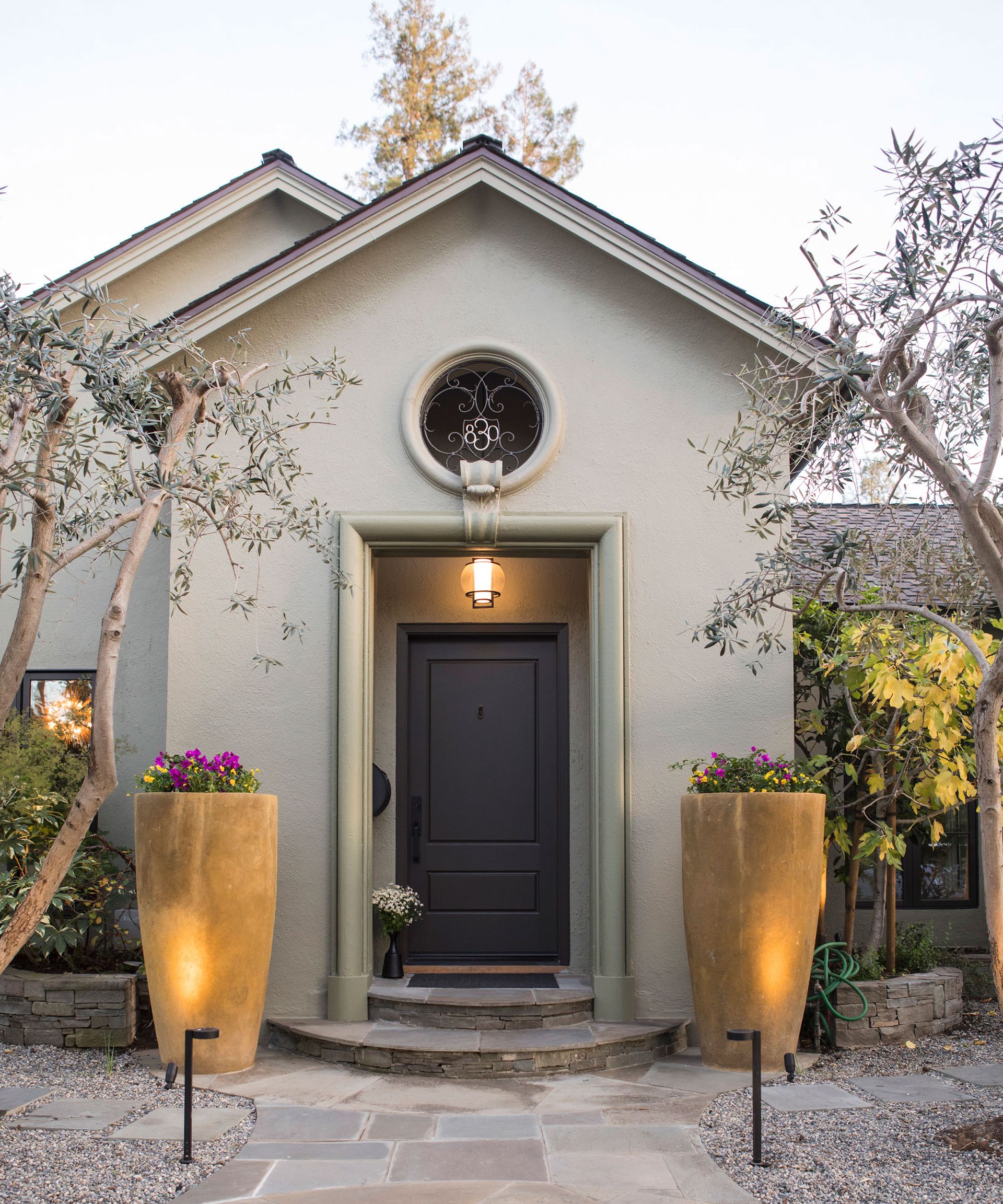 Whether you are in your front or back yard, creating good energy lines from the front and back doors helps allow the good energy you are creating in your garden Feng Shui to flow into and through the home.
'Ideally, a homeowner would see an open space like a small lawn surrounded by the plants and flowers from the main door looking out,' says Eddie Tee, Feng Sui practitioner and founder of Feng Shuied. 'If a straight clear line is not possible, you may want to consider looking out onto a water feature such as a fountain or pond encircled by plants and flowers.'
10. Create a focal point to direct energy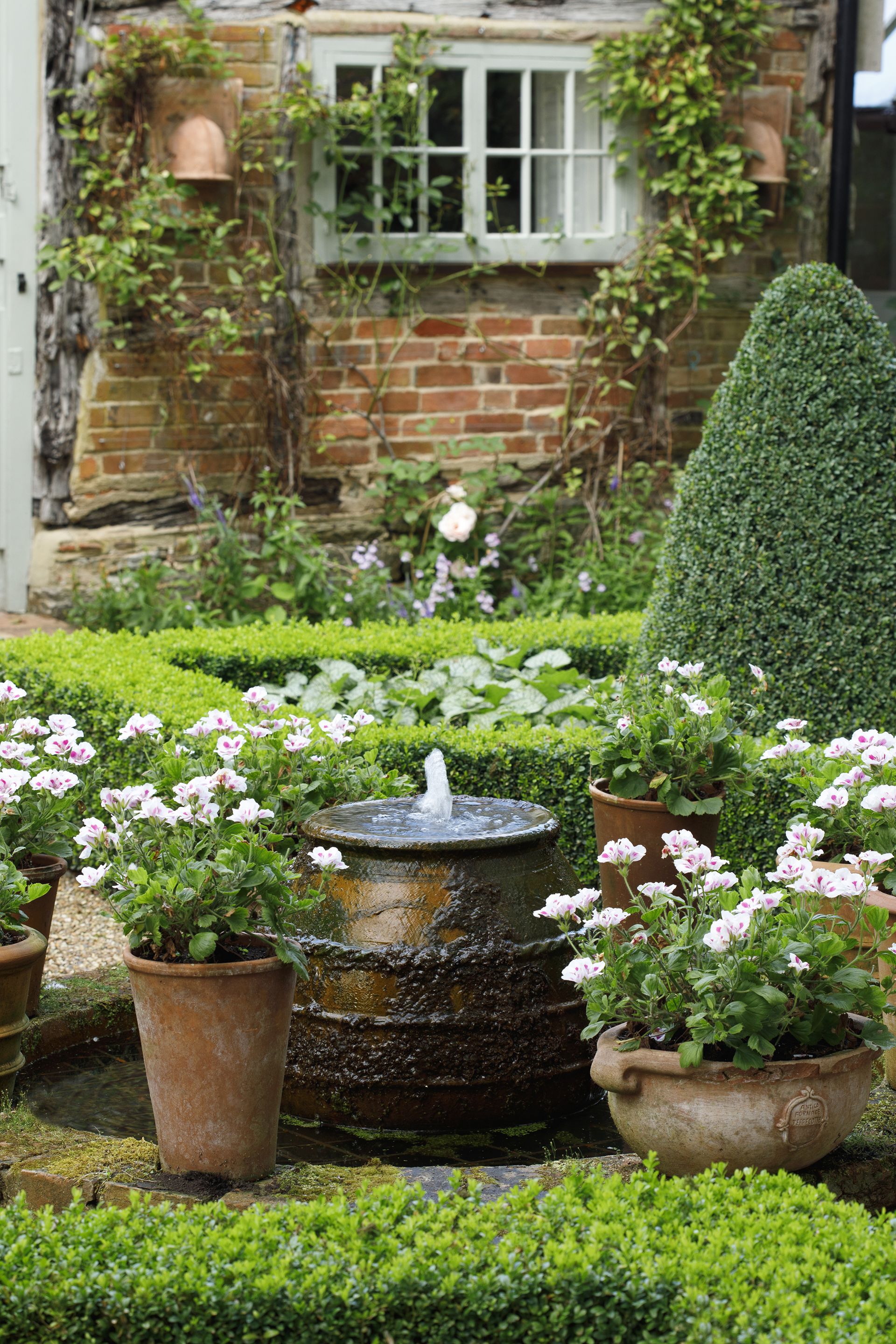 When planning a garden, adding in a garden feature is not only essential for creating an interesting focal point, but to help direct the flow of energy, Feng Shui practitioners believe. A beautiful statue, tall plant or tree, or impressive water feature is good for this, says Diana Cox, horticultural expert.
11. Consider your color schemes
When using garden Feng Shui, there is more to curating a perfect color scheme than carefully picking plants. In fact, painting a house exterior is thought to have a big impact on the energy of your yards, both front and back, Feng Shui experts claim. It has an even bigger effect when it comes to Feng Shui front door colors too!
'A huge aspect of Feng Shui and balance is using color,' Amy LaCentra says. 'Color can create different feelings and emotions in people, so it is important to choose shades that resonate the feelings of invitation and warmth. This means it is important to match your home, front door, and porch colors with outside elements of nature to create a cohesive, visually pleasing environment.'
But what colors work best? Diana Cox, horticultural expert, garden planner, and founder of The Gardening Talk, suggests that colors such as blue and black are good choices for positive Chi outside. 'Shades like these represent water energy, so adding blue or black accessories or plants to your yard can enhance the flow of energy and prosperity.'
Polo Blue leans to wards black, an excellent choice for contemporary spaces.
FAQs
Why is garden Feng Shui important?
It's a misconception that Feng Shui is just for interiors, and perfecting garden Feng Shui is part-and-parcel of designing a space full of good energy.
'The practice of Feng Shui is all about creating a balanced and harmonious environment,' says Brad Smith Creative Director, Co-Founder, and Feng Shui practitioner. 'By 'Feng Shui-ing' your yard, you are inviting positive energy into your home and creating a space that promotes peace and tranquility. Your yard is an extension of your home, and it is just as crucial to ensuring that it is in harmony with the rest of your living space.'
What corner in the garden is for wealth in Feng Shui?
When trying to Feng Shui your garden to promote luck with wealth, you should focus on the south-east-facing corner. This segment is thought to help improve abundance, so planting it with plenty of thriving plants, flowers, and a tree is thought to increase your luck and prosperity.
Which side should a garden face?
There is no one best spot for a garden. Although a north-facing yard receives less light than a south facing one, there are plenty of plants that thrive in shadier conditions.
When it comes to Feng Shui, the side of your home your garden is on makes little difference as the Bagua map can be overlaid in any direction to help plan out the space in a way that is beneficial for the flow of energy.
---
Garden Feng Shui is something that should not be ignored by those who are looking to create good energy throughout their home. Whether you are a keen gardener, or simply want to create a place in which to relax and rejuvenate, Feng Shui can help to landscape a yard to perfection.
Sign up to the Homes & Gardens newsletter
Decor Ideas. Project Inspiration. Expert Advice. Delivered to your inbox.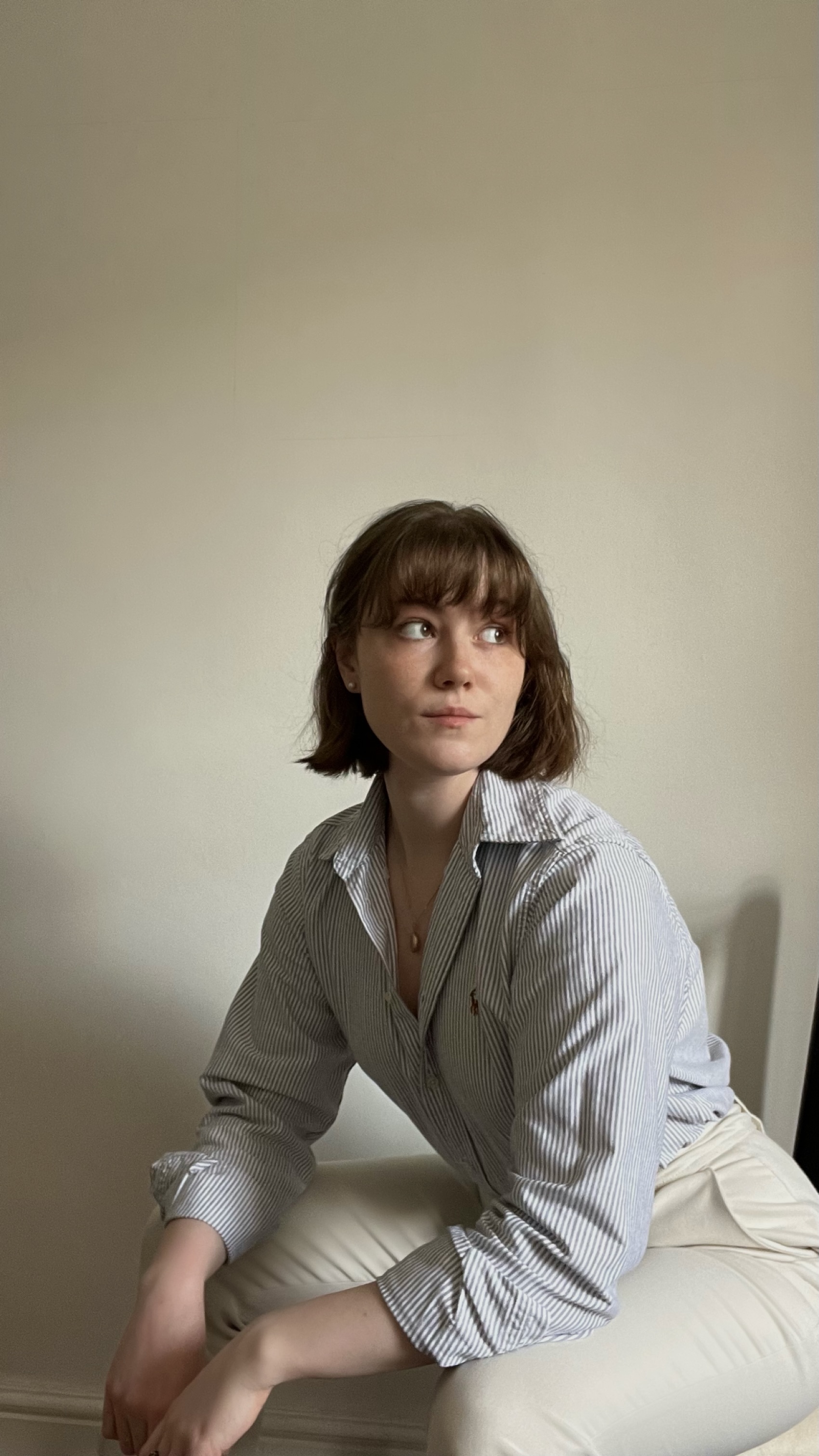 Chiana has been at Homes & Gardens for a year, having started her journey in interior journalism as part of the graduate program. She spends most of her time producing content for the Solved section of the website, helping readers get the most out of their homes through clever decluttering, cleaning, and tidying tips – many of which she tests and reviews herself in her home in Lancaster to ensure they will consistently deliver for her readers and dabbles in the latest design trends. She also has a first-class degree in Literature from Lancaster University.