How to create backyard privacy without blocking light – 5 smart solutions for a bright and airy space
Creating a more secluded backyard doesn't have to mean blocking out all of your natural light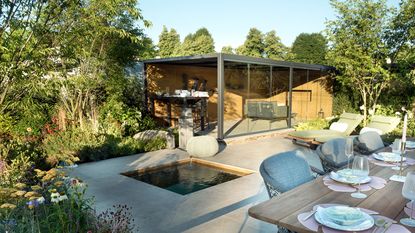 (Image credit: Jacky Hobbs/Future)
If your backyard is overlooked the big question is always how to make it feel more private while at the same time not blocking out sunlight or precious views of the sky. The last thing you want is a sense of enclosure because you have gone for boundaries that are too high or used the wrong plants or materials.
To create a more private space it's best to look for creative solutions that will subtly enhance your backyard by keeping it light and airy. Make your go-to choices for backyard screening layers of softly sculptured plants like tall ornamental grasses, deciduous trees that offer a leafy canopy in the summer when you spend most time in your yard, and decorative filigree screens that filter light through rather than casting dark shadows.
Placement is everything when you want to create a more private space, and you also need to work with how the light falls. This means it's not always best to screen along boundaries, although this is probably your natural impulse.
5 ways to create backyard privacy without blocking light
If you're looking to screen a neighboring property that overlooks your backyard the trick is to make sure your idea fits well with your garden design and the local building style.
Your choice of screening should blend in with your backyard landscaping, so take your pick from five expert solutions that will really add something to your yard.
1. Create an airy green screen
Old-fashioned dense green hedges that steal the sky and cast long shadows are yesterday's story. Now the best privacy hedges layer up multiple shades of green instead of being one uniform block of light-draining color.
'As a design rule, when our clients require privacy, we try to create a "green screen" wherever possible,' says landscape designer Jennifer Hayman, founder of the Jennifer Hayman Design Group. 'A living screen will not only improve the aesthetic and warm up an outdoor room, but will add to the ecological footprint of the space.'
Some of Jennifer's favourite plant varieties for green screens that don't block light include Fagus sylvatica (European beech) that can be shaped into a stunning hedge, Tsuga canadensis (Canadian Hemlock) that can be planted in clusters for four-season privacy, and Taxus x media 'Hicksi' (yew) that can be planted and shaped into a formal, four-season hedge.
Keep in mind that it may take some time for the hedging plants to grow tall enough to provide the desired level of privacy.
Jennifer Hayman is widely recognized as a leader in spatial planning for outdoor living spaces that provide harmony and balance using authentic, natural materials. She is regularly called upon by industry colleagues to provide design support and consultation for their projects, and her multiple award-winning designs transform client's homes. Jennifer is the Principal of her boutique design studio JHDG located in Barrie and Toronto. She oversees the design team and provides design support for her clients through project execution.
2. Install a pergola to make a space more private
Adding a pergola to your backyard can provide a sense of privacy without completely blocking light. You can grow vines or climbing plants on them to create a natural barrier through which light will filter.
'A pergola is a great option for adding privacy to your backyard without completely blocking out light,' says Zahid Adnan, founder of The Plant Bible. 'They can be covered with climbing plants like ivy, jasmine, or wisteria, which grow up and create a lush, green wall that provides privacy while still allowing light to filter through. Additionally, you can hang curtains or drapes for added privacy when desired.'
Building a pergola with a slatted roof or latticework sides allows you to create a partially enclosed outdoor living space that allows natural light to filter through while still providing privacy.
3. Plant up trees in pots to screen your patio
Creating backyard privacy without blocking light can be achieved by planting tall trees like birch, aspen and hornbeam. They will add visual interest and texture to your outdoor space while providing a natural privacy barrier that doesn't completely eliminate light. Even better if the privacy trees are in pots so that you can move them around to adjust screening as necessary.
'You may want to use tall and narrow trees along the perimeter of your yard to create a natural barrier without blocking light,' says Scott Gilmore owner of Landscape Creations in Las Vegas, Nevada. 'Some great choices are bamboo or cypress. They'll not only add an aesthetic appeal while still letting light pass through, but will maximize privacy without taking up too much space.'
Place the best privacy trees strategically to block unwanted views or to create a secluded sitting area, and be sure to choose ones that throw dappled light into your backyard to keep things bright and airy.
A slatted garden fence design, such as the one pictured, can also be an effective way to create additional privacy while still allowing light to pass through the garden boundary.
4. Get creative with floaty privacy drapes
There are various choices of drapes to consider if you want to create backyard privacy without impeding light. 'Use sheer curtains to create a barrier that allows natural light to filter through,' suggests Laurice Constantine, founder of the online interiors shop Casadar.
'If you already have structures in your backyard, such as a pergola or gazebo, you can create a more personal atmosphere by using drapes or light outdoor curtains.'
Outdoor curtains come in a variety of colors, styles, and materials. 'Lightweight, sheer fabrics like muslin or linen can be used to create a breezy, summery vibe, while heavier fabrics like canvas can create a more dramatic, enclosed feel,' says Miguel Palma of Jardin Tienda.
This allows you to customize your patio privacy solution to suit your look while providing a sense of seclusion without blocking light.
5. Opt for a vertical garden stacked high with plants
A vertical garden made from plants like ferns or moss can create a beautiful and natural privacy barrier while still allowing light to filter through. The trend for living walls featuring ferns like this one continues to thrive, particularly for those who live in the city where space is limited.
'For a more artistic approach, consider creating a living wall or vertical garden using trailing plants like ivy or climbing hydrangeas,' says Sara Lundberg, owner of seed company Bloom & Haul, which is based in the Pacific Northwest farmland. 'These plants can be trained to grow up a trellis or other structure, creating a natural and beautiful privacy screen.'
A climbing hydrangea is a straightforward option for vertical gardens. It requires no maintenance, is easily trained and looks attractive year round, adding texture and interest. They are vigorous growers but it can take several years before they flower, however, it's worth the wait as they will produce large clusters of white, fragrant flowers when they do.
For a quick and easy way to create a living wall in your backyard and screen a seating area, use a planter box with trellis. Opt for a design with wheels and you can move it to different spots on your patio to change where you get the most privacy as and when needed.
---
'Incorporating a water feature into your backyard can also add to the feeling of privacy, as the sound of running water can help drown out noise from neighbors or nearby traffic,' says Alex Tinsman, gardener at How To Houseplant. 'A fountain, waterfall, or pond can also add a calming element to your outdoor space and attract birds and other wildlife too.'
Sign up to the Homes & Gardens newsletter
Decor Ideas. Project Inspiration. Expert Advice. Delivered to your inbox.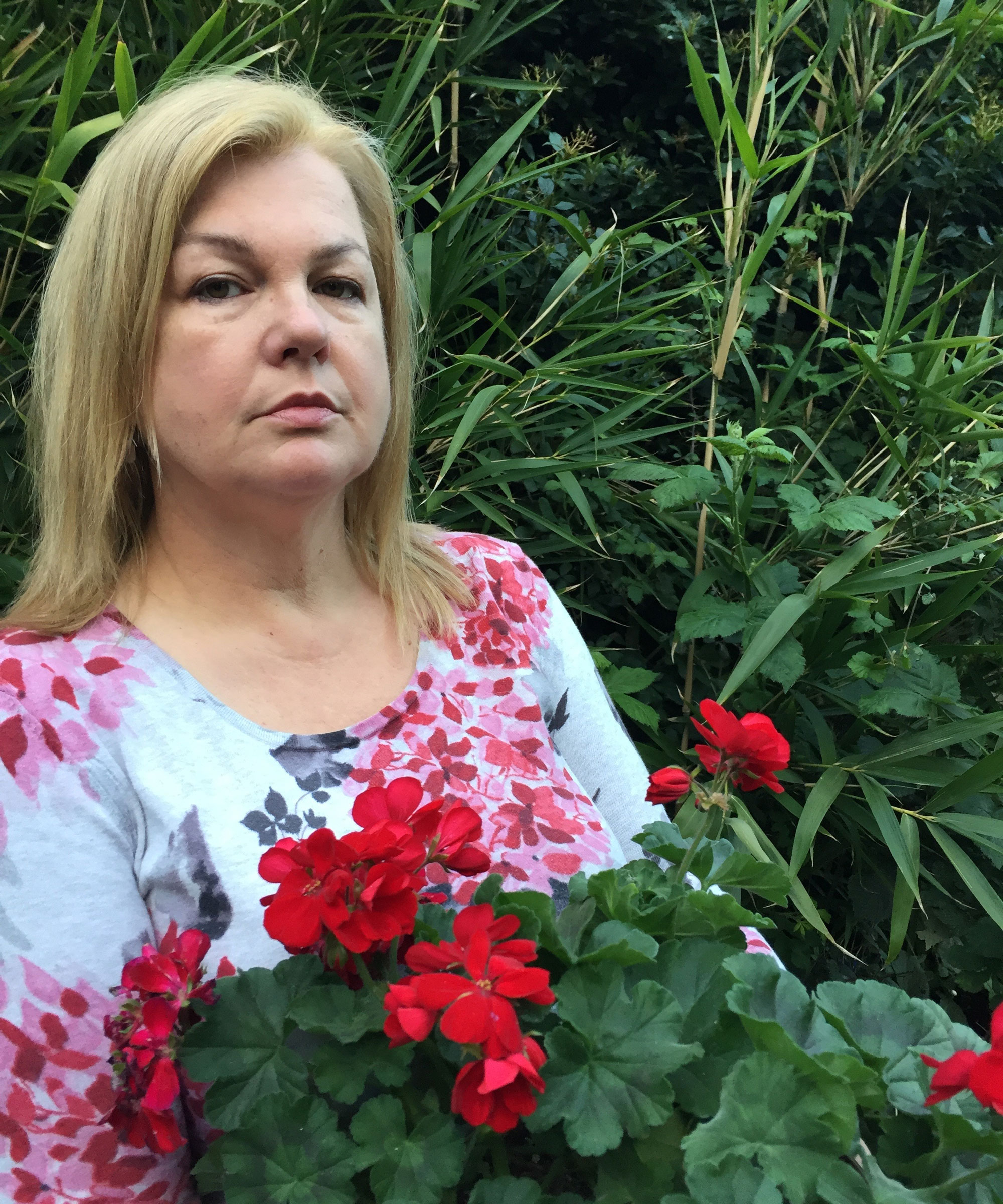 Lifestyle journalist Sarah Wilson has been writing about flowers, plants, and garden design and trends since 2015. Having already studied introductory garden and landscape design as well as a course in floristry she is currently adding to her list of qualifications with an RHS Level 2 course in the Principles of Plant Growth and Development. In addition to homesandgardens.com and livingetc.com she's written for gardeningetc.com, Modern Gardens and Country Homes & Interiors magazines.