7 plants to prune in October – these flowers and trees could do with your attention
There is a lot to prune around the garden in October – we take a look at some of the most popular plants that may need a trim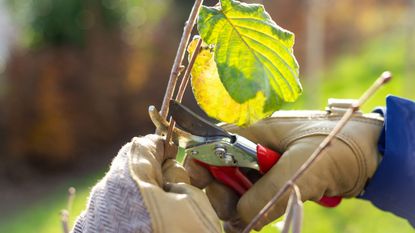 (Image credit: Alamy/Richard Dübell )
October is an ideal time to prune many common garden staples, including perennials, shrubs, hedges, and trees. It helps to tidy the garden and also make sure plants are healthy and ready to grow again come spring.
Pruning does play an important part in fall garden maintenance. October pruning involves cutting back plants that performed during spring and summer but have now gone over, and also preparing plants ahead of the incoming winter.
It is important to know the right time to prune. Getting out the tools and cutting at the wrong time is a dangerous pruning mistake that has the potential to impact growth, leave the plant susceptible to disease, or even kill them.
Things to remember when fall pruning
It is important to use clean and sharp pruning shears or loppers when doing any pruning. Looking after garden tools properly will make pruning easier and the cuts you make will be cleaner. This will lessen the potential for diseases getting into jagged cuts. You can use a pocket blade sharpener, such as this one on Amazon, to keep tools sharp while out in the garden.
Not everything needs to be cut back in fall, as the seed heads of many plants can be decorative additions to a winter garden, and provide food for birds over the cold winter months. Many plants do benefit from being pruned at this time of year, so here we take a look at 7 plants that could do with your attention this month.
1. Peonies
Peonies come in early, mid, and later-flowering types and the blooming season falls in May and June. It may be a small flowering season but they do put on a fantastic show of flowers that makes growing peonies worthwhile. It is recommended to deadhead peonies throughout the season to make sure the plant puts as much energy as possible into next year's growth.
Once the flowering season has ended, resist the temptation to cut back peonies straight away. You want to hold off and cut back peonies in the fall as, even after flowering, they need the foliage to store energy. The best time to prune is in fall and before the onset of winter.
The exact time will depend on your US hardiness zone, but wait until the foliage naturally dies back in fall - for example, after it is hit by the first frost - before removing all the stems and foliage, cutting back to ground level and clearing it away. This will often be in October or November. Pruning back the dead stems and foliage can help to tidy up the garden as part of a fall gardening checklist and also stop pests from overwintering in the plant material over winter.
It is important to note that the pruning guidance above is for herbaceous peonies, and not tree peonies. These are pruned minimally, but should only be done in late winter or early spring.
2. Phlox
Phlox come in many shapes and sizes and do not need much maintenance to help them put on their colorful and fragrant flowers year-after-year. Border phlox are fantastic perennials for any flower bed. Apart from deadheading phlox and keeping them watered in dry spells they need little else in terms of care during the summer. But they do benefit from being cut back annually and the ideal time to cut back phlox comes in late fall.
Once the phlox's flower season is over, which tends to come at the end of summer, simply leave the foliage to put energy back into the crown. Once the foliage has died back, or a frost has blackened the leaves and stems, then the time has come to cut the plants back to ground level.
While the seedheads of phlox can be left as part of winter garden planning, both to add interest and a food source, phlox can be prone to powdery mildew that can cause problems in the fall. Removing the foliage lessens the risk of the spores overwintering on infected plant tissue. It is important not to use any diseased material to make compost.
3. Sorbus
Sorbus, also known as the rowan tree, tend to require little pruning but, when they do, the trees are best pruned in fall to early winter. If they are pruned during the active growing season, then the trees will bleed sap and this weakens the tree and leaves it susceptible to diseases. They are great trees for autumn color and the removal of dead, diseased, damaged, or crossing branches can be done during the fall period. Regular pruning can also thin out the canopy to help boost the air circulation through the tree and the ideal window to do this starts in October.
If you are growing sorbus as a hedging plant then they will need pruning annually during fall. This regular maintenance will help them to maintain their shape and also encourage branching to help thicken the hedge. In October, there are other types of deciduous and fast growing hedges that can be pruned, including beech and hornbeam.
4. Butterfly bush
Butterfly bushes, commonly called buddleias, are fast-growing shrubs that are usually cut back in spring. When pruning buddleia in the spring you can cut them hard and they will bounce back absolutely fine. It is not recommended to cut them back hard in fall, but there is minor pruning that can be done to benefit them.
When it comes to cutting butterfly bushes back in fall, you can prune their growth back by up to a half. As the plants put on a lot of growth each season, they can become very top heavy and that can leave them susceptible to windrock during the fall and winter months. If you do live in an area that gets strong winds during these times, it can be beneficial to prune the growth back a bit, before coming back and pruning them harder in spring when it is the normal time to cut back buddleia.
Do not be tempted to cut any more than half the growth back as this can impact the winter hardiness of your butterfly bush.
5. Nepeta
Nepeta, also known as catmint, is a perennial with aromatic leaves that flowers profusely and can be a fantastic option for edging paths or borders. It is low-maintenance and its flowers attract bees and other pollinators, however it can also be a beneficial plant to repel pests that may cause bother for other plants - including being a useful way to get rid of aphids.
Nepeta flowers from late spring into late summer but then can start to go brown and look unattractive. Once the stems die back in the fall it will benefit from being cut back to neaten up the plant and the area as a whole.
Nepeta is another plant that can be left till spring to cut back and it may depend on your style of garden whether you prune in fall or wait. If you would rather not have messy foliage and flopping perennials during fall and winter, then cutting back in October may be preferential. You will face the same choice with cutting back delphiniums too, they can be pruned in October or left until spring.
6. Hostas
Hostas are excellent plants for shade and their foliage comes in a range of sizes and colors - they are incredibly useful plants that can work in many backyard ideas. If you are growing hostas they require little maintenance and tend to be disease-free, though they are loved by slugs and you may need to think of slug control methods to stop these pests munching the hosta leaves.
The hosta foliage will start to die back in late summer, but it is important to resist the urge to remove them as they are putting energy back into the plant. You want to cut hostas back in fall and pruning is an important part of winterizing hostas to keep them healthy year-after-year.
When the leaves all turn yellow and brown after the first frosts, you want to remove them all. This not only neatens up the plant, but it stops pests from overwintering in the dead foliage over winter. Hostas are also susceptible to powdery mildew and removing the leaves stops the fungal spores from overwintering too.
7. Roses
Everyone loves growing roses. They are one of the world's favorite plants and there is such a huge selection available to choose from. The general time for when to prune roses comes in late winter, however if you do live in a windy location then getting the pruning shears out in October can help to protect your shrub roses from potential damage. Roses in exposed locations can be buffeted by strong winds, with the movement causing them to become loose at their base and suffer root damage.
If you want to know how to prune roses to protect against windrock, then it is very simple. In mid-to-late October, cut the roses back by around one-third to one-half of their size. Shortening their height reduces the amount they will sway in the wind and lessens any potential risk. This pruning is recommended for bush and shrub roses, not climbing roses or rambling varieties.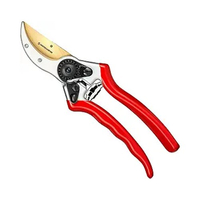 FAQs
Can you prune laurel in October?
The best time to prune laurel is in late fall or early spring, either before the worst of the winter weather arrives or once the temperatures start to rise again. Although laurel is an evergreen shrub that is never truly dormant, pruning in fall helps the plant to recover from the cuts quickly before the depths of the winter cold hits.
Can you prune boxwoods in October?
It is not recommended to trim boxwood in fall as any new growth that can happen as a result of pruning will not harden off in time for winter. That new growth will not be able to handle the colder temperatures and be killed off. The best time to prune boxwood is in early spring.
Can I prune lilacs in October?
No, it is not advisable to prune lilacs this month. The best time for when to prune lilacs is once it has finished flowering. Lilacs flower on last year's growth, so if you get out the pruning shears in fall you will be removing a lot of the wood that will produce flowers next spring.
---
Whenever you are pruning shrubs and trees, it is often recommended to never remove more than one-third of the plant. By following the one-third pruning rule it stops you getting carried away with the pruning shears or loppers. Removing too much at one time can shock the shrub or tree, affecting its growth and potentially causing it to put out lots of unwanted lateral shoots.
Sign up to the Homes & Gardens newsletter
Decor Ideas. Project Inspiration. Expert Advice. Delivered to your inbox.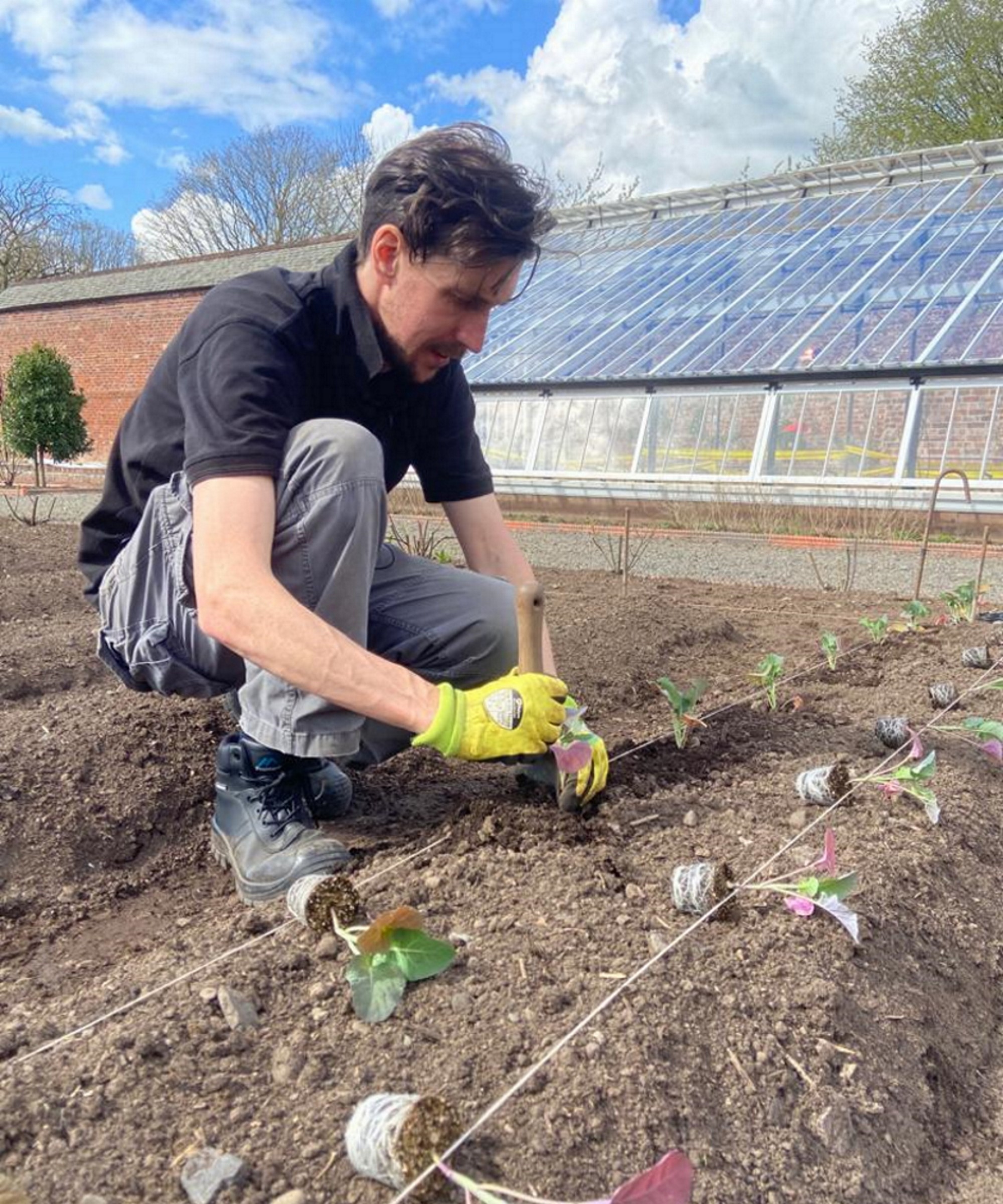 Drew's passion for gardening started with growing vegetables and salad in raised beds in a small urban terrace garden. He has gone on to work as a professional gardener in historic gardens across the UK and also specialise as a kitchen gardener growing vegetables, fruit, herbs, and cut flowers. That passion for growing extends to being an allotmenteer, garden blogger, and producing how-to gardening guides for websites. Drew was shortlisted in the New Talent of the Year award at the 2023 Garden Media Guild Awards.