This picture-perfect country cottage is full of antiques and vintage treasures
Set in a secret walled garden, this brick built cottage is a treat outside and in, with antique furniture and treasured finds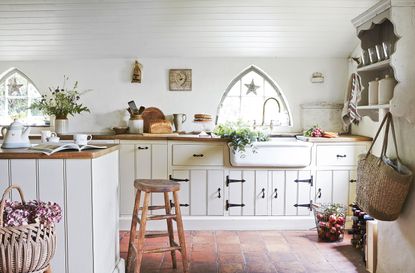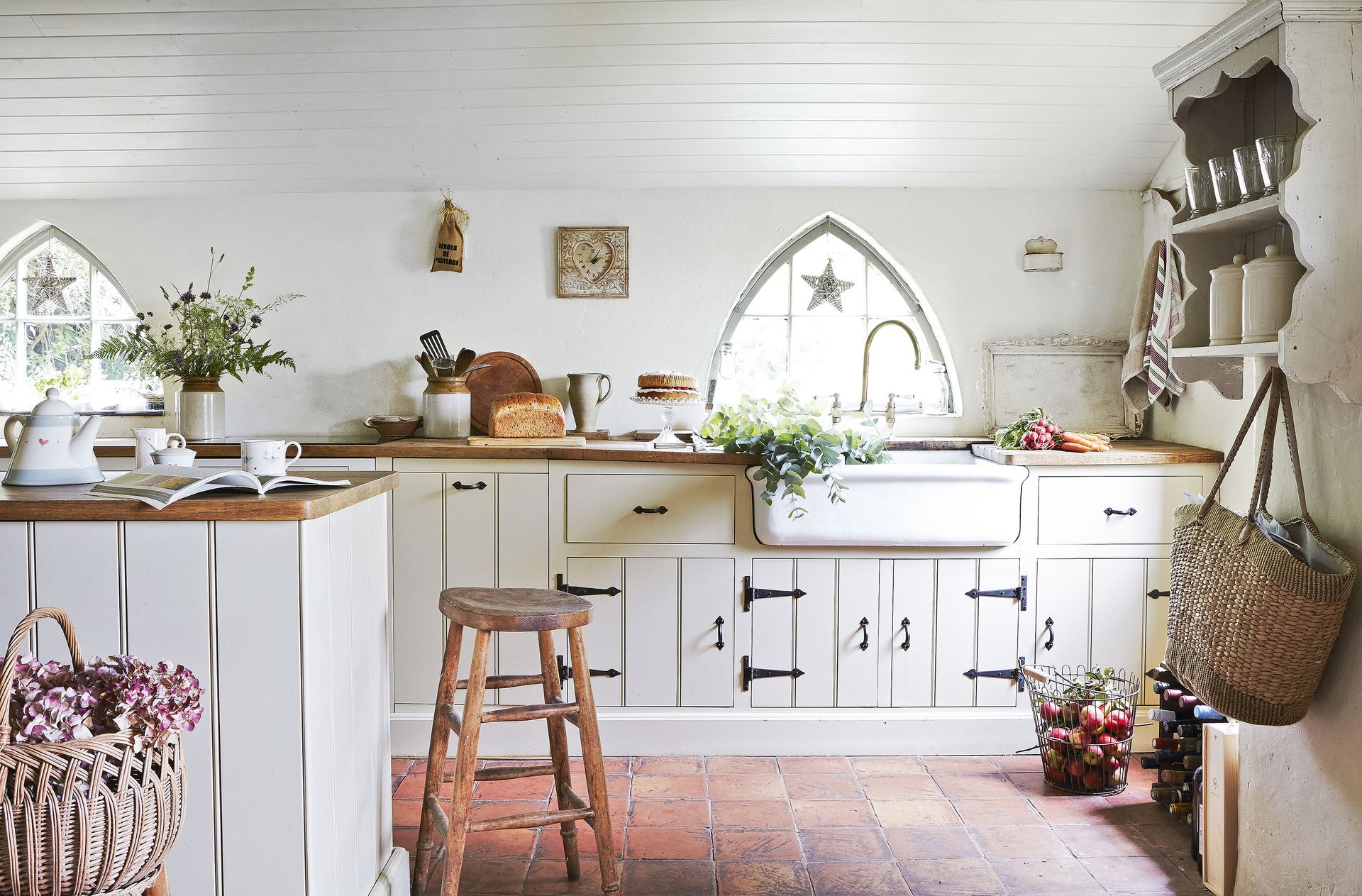 (Image credit: Penelope Wincer)
This pretty two-bedroom cottage was built in 1830, and is at the heart of the UK's rural West Country. It overlooks fields at the foot of the Quantock Hills in Somerset, and from the moment you unlatch the wooden gate in the high stone wall covered in wisteria, and step into a secret garden brimming with flowers you know you've arrived somewhere special.
Luckily for this little Georgian cottage and its glorious garden, its current custodians recognised its potential on their first viewing and instantly knew this should be their new home.
They've worked hard since then, updating the electrics, fitting a new kitchen and bathroom. Converting a small barn in the garden into two-storey accommodation for family, friends and occasional B&B guests, and most recently adding a timber-frame conservatory to the main cottage.
Throughout these improvements the owners have worked hard to maintain the home's period charm, if anything enhancing the simple beauty of this country cottage with vintage furnishings and rustic decorative touches. The garden too has blossomed under their care and, as a result, this rural cottage truly is one of the world's best homes – and certainly one of the prettiest.