A 21st century makeover has breathed new life into this period country cottage
This cottage renovation is part one of an ambitious restoration of an entire estate by Dean Poulton and Borja de Maqua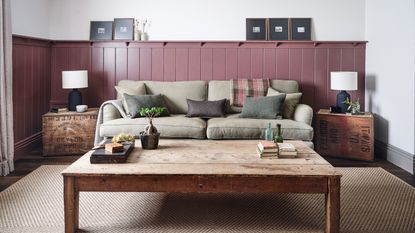 (Image credit: Dan Duchars)
When Borja De Maqua and Dean Poulton decided to move, they never anticipated buying a historic estate, comprising of a derelict Georgian manor house and four cottages. Or that they would each be working gruelling 18-hour days in an effort to restore it. 'Although extremely rewarding, tackling a project of this size is very demanding – and we still have several years of renovating ahead of us,' Borja says.
In 2018, Dean and Borja had hoped to relocate to 'a little farmhouse in the countryside.' But, with their previous house selling within 24 hours, and plans to buy a ramshackle property scuppered, former estate agent and surveyor Borja knew the pressure was on to work his home-finding magic. And he did!
While away on holiday, Borja happened to glance online at commercial properties in Warwickshire, location of some of the world's best homes. 'It was then I saw that the manor house that we'd often pass on our way to work was for sale,' Borja says. 'Although the details showed just three photographs, triggering alarm bells about its condition, it piqued our interest. We couldn't wait to view the estate, located in Coleshill, a quaint coaching town.'
Venturing excitedly into one of the walled gardens – before setting foot inside any property – Dean and Borja realised they'd uncovered a hidden gem with the estate. 'With an extremely neglected main house, cottages, stables and piggery, set in two and a half acres of jungle-like gardens, we knew this would be a huge project, but a unique and irresistible opportunity,' says Dean. 'We wanted to keep the estate as one entity, to sensitively restore these charming, characterful buildings, while making them fit for 21st-century living.'
With their 'cheeky offer' accepted, in March 2019 the pair became the custodians of what would become their forever home and, as My Tiny Estate, an Instagram sensation with thousands of followers.
Sensibly, Dean and Borja devised a five-year plan that divided the project into phases. Starting by toiling relentlessly to clear the tangle of ivy, brambles and weeds in the gardens, they then turned their attention to Caretaker's Cottage. 'Even though Caretaker's needed major work, it seemed like the most manageable part of the project,' architect Dean recalls.
Kitchen diner
Dean and Borja rolled up their sleeves and began by stripping the cottage back to its essentials, discovering more work than they expected as they peeled back the layers. 'It was a steep learning curve, particularly as our self-imposed standards were so high,' says Borja.
Having created a makeshift living space next door in the Servants' Quarters, over the following nine months the pair worked tirelessly, in grim conditions. 'Everything took longer than expected, from the plumbing and electrics, to the carpentry, tiling, exposing beams, laying floorboards, and, eventually, decorating,' Borja remembers. 'When the temperatures plummeted, we had to scrape ice off the windows. I've never been so grateful for the invention of the electric blanket!' he adds.
'Unfortunately, we made the mistake of working on lots of rooms at once, so halfway through, we were in complete chaos.' Not having the right tools for the plethora of jobs was also far from ideal. 'Back then, we didn't even have scaffolding,' Dean recalls. 'I'll never forget seeing Borja hanging off a rickety ladder while enthusiastically practising his new-found plastering techniques, learnt during an intensive five-day course!'
One of their kitchen ideas was to buy Ikea carcasses and then build a bespoke kitchen, complete with tongue-and-groove panelling. The cabinets were painted green to work with the terracotta tiles. Impressed by family-run paint company Fenwick & Tilbrook, they selected 'Victorian-inspired' colors that would create a cohesive feel, with bolder hues on the ground floor and more restful shades upstairs.
A stove was returned to its former nook in the kitchen after finding it in the stables. The window seat is a relaxing place to unwind and provides extra storage.
Sitting room
'As well as buying new furniture and reusing existing items, we spent hours trawling online auctions to source lovely vintage pieces and antiques,' explains Dean. They also found many pieces of furniture around the estate which they were able to repurpose or restore, such as a dining table, the legs of which they shortened to make a coffee table for the living room.
Living room ideas include painting the tongue and groove a warm earthy red to create a stunning focal point.
Main bedroom
Bedroom ideas include using shelves as handy bedside tables. The pendants with repurposed glass shades were found in the Servants' Quarters.
Mid century style chairs inject a modern touch.
Bedroom
A draughty old window in the guest bedroom has been replaced with a new Velux roof window
Landing
Hallway ideas include repurposing a rotten table, found on the estate, as a handy console table.
Originally, the plan was for Caretaker's Cottage to be a long-term let, but because so many Instagram followers wanted to stay, it has become a holiday cottage. 'We're incredibly passionate about honoring the estate's heritage and have poured our hearts and souls into the project,' says Borja. 'Ultimately, we'll live in the manor house, but until then, we will keep going, honing our skills and enjoying this incredible journey. Knowing that we're inspiring other renovators keeps us motivated and focused on our goal of breathing new life into the whole estate.'
For more information, visit Caretaker's Cottage
Photography/ Dan Duchars
Styling/ Sara Bird
Words/ Janet McMeekin
Sign up to the Homes & Gardens newsletter
Decor Ideas. Project Inspiration. Expert Advice. Delivered to your inbox.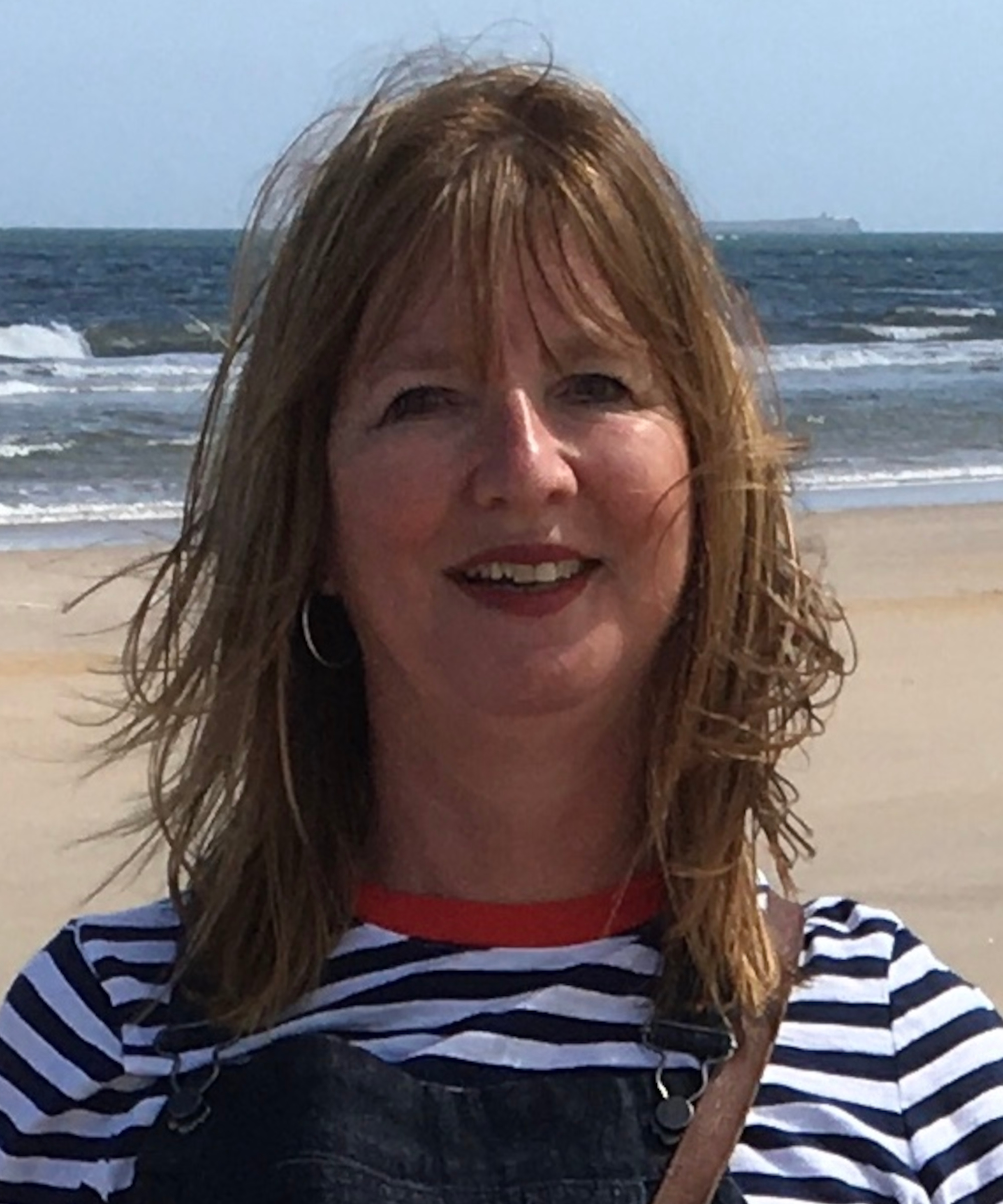 Interiors have always been Vivienne's passion – from bold and bright to Scandi white. After studying at Leeds University, she worked at the Financial Times, before moving to Radio Times. She did an interior design course and then worked for Homes & Gardens, Country Living and House Beautiful. Vivienne's always enjoyed reader homes and loves to spot a house she knows is perfect for a magazine (she has even knocked on the doors of houses with curb appeal!), so she became a houses editor, commissioning reader homes, writing features and styling and art directing photo shoots. She worked on Country Homes & Interiors for 15 years, before returning to Homes & Gardens as houses editor four years ago.