Color and statement pieces add the wow factor to this quaint US carriage house
Interior designer Markham Roberts used his creative vision to turn an old carriage house in upstate New York into a dreamy bolthole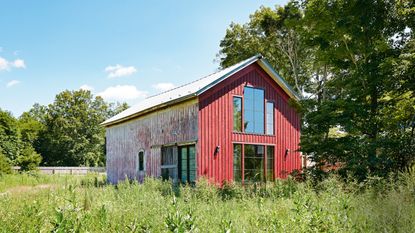 (Image credit: Stephen Kent Johnson/ Otto)
Once abandoned and open to the elements, the upstate New York carriage house that is now owned by interior designer Markham Roberts is undoubtedly one of the world's best homes. However, it was found to be full of intriguing details when Markham started stripping back its layers.
'We discovered a tonne of old whisky bottles in the walls, but sadly they were empty and the mice had moved into them,' he says. The explanation, he found out from older people in the town, was that the building had once been used as a gangsters' hideout in the prohibition era.
Having renovated the main house alongside his partner, the art and antiques dealer James Sansum, the barn-style carriage house awaited with all its spacious potential. 'We had restored the main house when we bought it about 15 years ago, but the barn was like a little wildlife preserve until we took it back. It was full of countless bats, squirrels and a raccoon.'
While Markham spent a few days a week working in the city, he wished to carve out a workspace at home in the country that would be entirely his. 'It was important to me to have a place where I could do my creative work and be alone and not bothered. I have all my fabric library and samples there and it's where I do my plans,' Markham explains.
Mudroom
Much of the carriage house's appeal lay in its vast hayloft above three carriage bays. Turning one bay into a mudroom, the others were utilised for storage. 'The barn had a beautiful stone foundation, but we had to pour concrete in to make it structurally sound. At that point, we added radiant heating. We had to rebuild the walls from inside, insulating and lining them in raw pine. We also added a new roof and windows,' Markham says.
The knotted pine-clad walls have a particularly nostalgic effect on him. 'The smell reminds me of my childhood and the house where we would spend our summers in Michigan. It's a rough and very inexpensive choice but it brings me so much pleasure.' The play between rough and refined materials has resulted in a delightful eclecticism in the mudroom.
Hallway ideas include incorporating an antique patchwork quilt as statement artwork. Too fragile for use on a bed, it has been stretched across a canvas, adding a traditional American flavor.
Living area
The loft space incorporates a bed and bathroom, small kitchen run and plenty of seating, and while it was intended as an overflow guest space for the main house it has rarely been used as such. 'James and I have only spent the night here once when the main generator in the house went out, but it was fun,' Markham recalls.
Markham was able to exercise his love of strong color and print. 'With all the wood, I felt the interior needed something bright and cheery. I was also emboldened by the fact that I wouldn't have a disgruntled client on my hands if it turned out badly.'
The swathes of pine cladding are enriched by bright pops of color, allowing the scheme to be both modern and classic. Living room ideas include a bold green modular sofa for versatile seating.
While a few fortunate clients may be invited to meetings at Markham's retreat, his most regular guest is his miniature poodle-schnauzer cross, Harriet. 'My world revolves around her,' Markham laughs.
One corner of the living area is a dedicated lounging space.
Kitchen
As well as pine cladding walls, kitchen ideas include pine-fronted units to enhance the naturalistic look. The roughness of the wood and hand-knotted rug strike an informal note.
Bedroom
Influences range in spectrum from the Arts and Crafts Movement to a McDonald's advertising campaign in the 1970s. 'I bought the chandelier because it reminded me of the Fry Guys, these fuzzy characters with feet,' Markham says.
Bedroom ideas include characterful curtains. 'The curtains are inspired by the fabric bands on Ukrainian peasant blouses,' he adds.
Markham's large round worktable has been placed in front of the new windows, where he has spent months over lockdown watching the garden change. 'It's wonderful to have a place where I can focus without interruption. Having this space also helps me compare fabrics and visually assess things when I'm creating schemes for clients,' he explains.
Artwork at a low level feels more intimate in the bedroom.
Bathroom
One of Markham's bathroom ideas was to clad the shower area in riveted aluminium sheets, which stand out amongst the wood paneling.
Interior design/ Markham Roberts
Photography/ Stephen Kent Johnson/ Otto
Text/ Juliet Benning
Sign up to the Homes & Gardens newsletter
Decor Ideas. Project Inspiration. Expert Advice. Delivered to your inbox.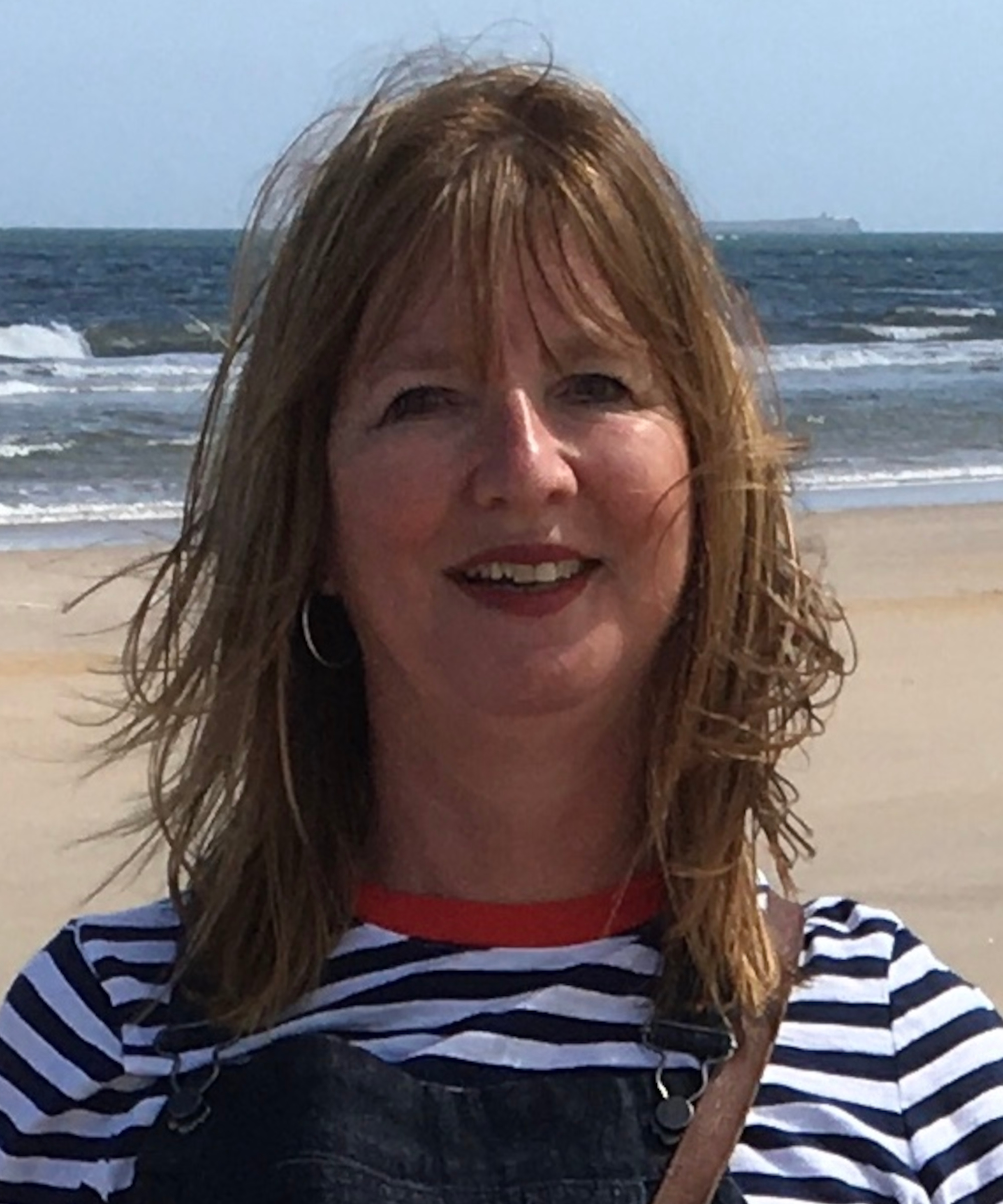 Interiors have always been Vivienne's passion – from bold and bright to Scandi white. After studying at Leeds University, she worked at the Financial Times, before moving to Radio Times. She did an interior design course and then worked for Homes & Gardens, Country Living and House Beautiful. Vivienne's always enjoyed reader homes and loves to spot a house she knows is perfect for a magazine (she has even knocked on the doors of houses with curb appeal!), so she became a houses editor, commissioning reader homes, writing features and styling and art directing photo shoots. She worked on Country Homes & Interiors for 15 years, before returning to Homes & Gardens as houses editor four years ago.