How should you lay out a shared dorm room? Experts weigh in
From maximizing your storage options to creating comfortable sleep and study zones, we've rounded up the best advice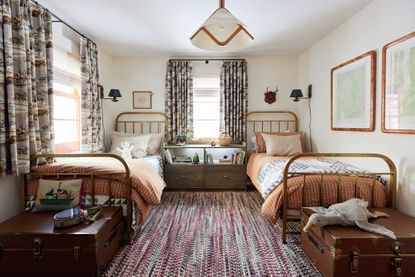 (Image credit: Heritage Modern (Wing Ho) / Victoria Sass)
Sign up to the Homes & Gardens newsletter
Decor Ideas. Project Inspiration. Expert Advice. Delivered to your inbox.
Thank you for signing up to Homes & Gardens. You will receive a verification email shortly.
There was a problem. Please refresh the page and try again.
One of the biggest headaches roommates face when moving into a shared dorm room involves the layout. There are so many things to consider.
You need to maximize space, privacy, and storage, while also creating a dorm room that feels cozy and inviting. Ideally, each side will showcase your individual personalities, all while serving multiple purposes.
In fact, you can almost consider a dorm room more akin to a tiny home than a bedroom. It's for studying, relaxing, dining, and sleeping – all with a roommate you may or may not know all that well. That's one reason it's extra important to turn it into a place where you feel safe, comfortable, and happy, and ideally with touches that make it feel like yours.
How should you lay out a shared dorm room?
In an effort to remove some of the stress from the whole experience, we consulted a few of our favorite experts for their advice on how to arrange furniture in a shared dorm room. Here's what they had to say.
1. Don't overcrowd your zones
Sure, the idea of a spacious sitting area sounds like a great thing to have in a dorm room. But according to Mary Kathryn LaVallee, owner of OrderUp Design, it's not always feasible. In fact, putting too much furniture into the room can create overcrowding instead of comfort.
'Sometimes, people push two desks together on one side of the room in order to create a mini sitting area,' says LaVallee. 'The truth is, while it may look cute, it usually results in a crowded space with little function.'
Instead, consider using your desks as room dividers. If you position them in the middle of the room with their backs pushed together, it naturally splits the room in half while also granting privacy to each roommate.
MK LaVallee started her professional organizing business, OrderUp Design, in May of 2018. Thought it started purely as a part-time dream job, LaVallee discovered just how many people need help in the area of organization. With years of professional organization experience plus a background in social work with Understanding and Treating Hoarding Disorder training, helping people get organized is LaVallee's true passion.
2. Loft your bed
Tammi Brown, franchise business coach for ShelfGenie, a Neighborly company, says lofted beds are one of the most space-efficient ways to arrange your dorm room, providing plenty of under-bed storage space, as well as a space to work and chill.
'The underneath space is evenly distributed,' she says. 'The rest of the dorm is shared space.'
There's no question that this is one of the most common options in dorm rooms, and it's true that it creates dedicated zones for each roommate that can be used as study spots or sitting areas. But not everyone is convinced…
3. Considering raising your bed instead
LaVallee notes that while lofted beds can be a great way to create additional seating or a hangout space, she thinks it's better if both roomies use bed risers, at Amazon to raise their beds instead.
'A raised bed is my number one way to achieve added storage space,' she says. This way, each side can have their own storage solutions tucked away, freeing up more space elsewhere.
Either way, one thing is clear: your dorm-issued bed should get a lift. You can decide just how high that should be. 'Lifting a bed can almost double the amount of bedroom storage you have. If a lifted bed isn't an option, definitely try utilizing bed risers,' says LaVallee
4. Consider accessibility
One reason lofting or lifting a bed might not work is because of how tricky it can be to get in and out. But as Meredith Goforth, professional organizer and founder of House of Prim, points out, it's not just a lofted bed that could create a barrier – other placements could cause problems, too.
'Since the bed will likely be positioned against the wall on one side, consider accessibility,' Goforth says. While space might be tight, there's no reason to roll out of bed and bump into your desk every morning, either. Make your that the layout on both sides of the room offers a clear path to your key spots – like the exit and bathroom door, if applicable.
Meredith Goforth has a passion for stylish organizing. Before founding House of Prim, Meredith was a Bookings Editor for magazines, where she planned, produced, and executed cover shoots and fashion stories, making sure every detail was picture-perfect. A former New Yorker, she now lives in Westport, CT with her family. With three boys being born within three years of each other, and having moved house six times in five years, Meredith says the only way to stay sane was to become truly organized.
5. Add privacy options where possible
Obviously, dorm rooms are notoriously small and everything is pretty out in the open. But Brown says it's a good idea to add elements to your furniture that might create a better sense of privacy.
If you do loft your bed, for instance, she suggests hanging a privacy curtain, at Amazon, beneath the lofted bed. Then, you can tug it closed as needed.
6. Maximize your storage wherever possible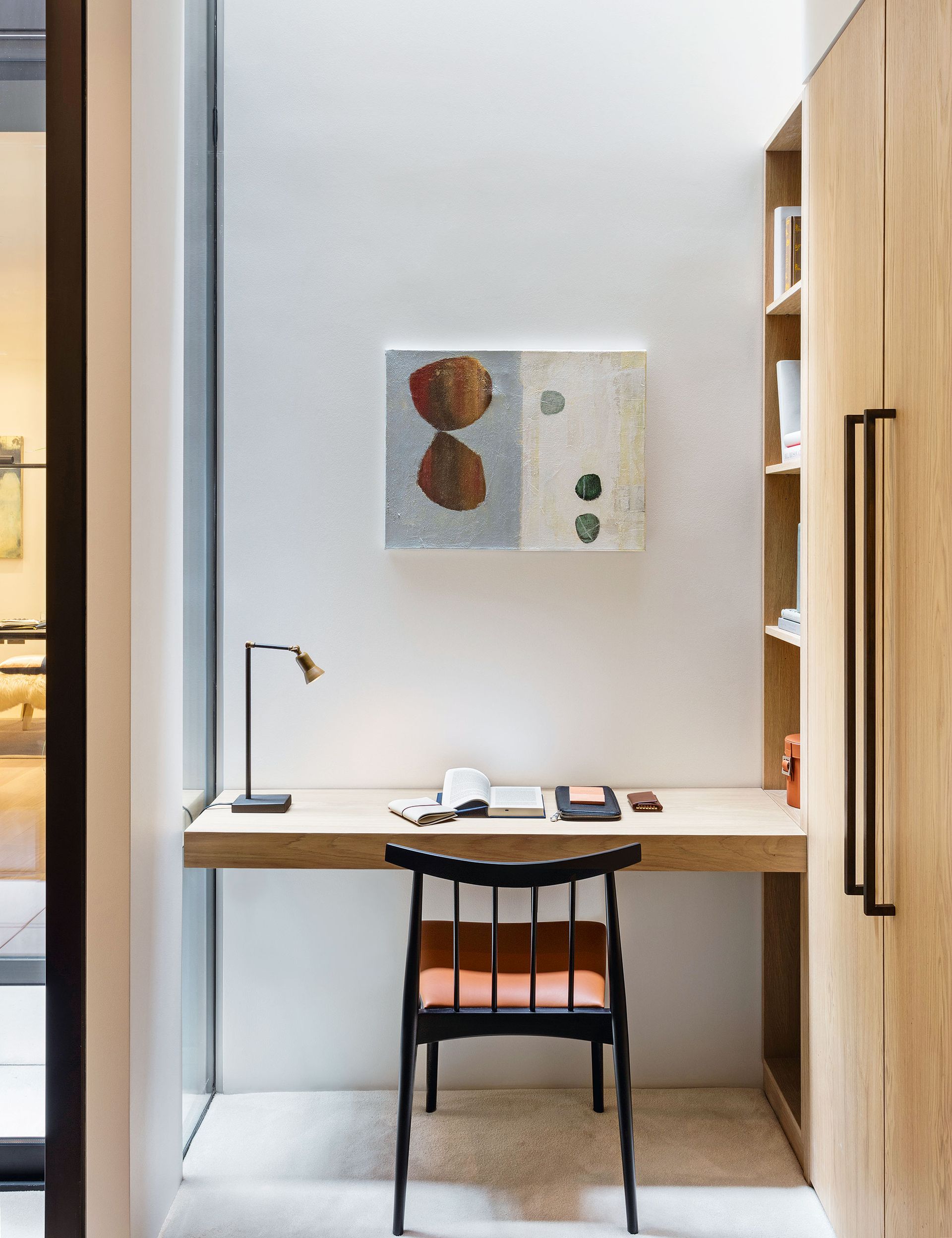 Organizing your bedroom will make it feel so much bigger, so clear the clutter and keep on top of the mess day-to-day. The best way to do make this happen, says LaVallee, is to come prepared.
'Maximizing the space to add storage anywhere you can is key to keeping a well-organized dorm room,' she says. 'Behind-the-door organizers and under-the-bed storage solutions are key.'
Along with these obvious areas, LaVallee says both roommates should consider their surfaces, too. Shower caddies are a great way to keep your dresser organized, and don't forget your desktop organizers!
'Many college dorms come with a desk, but they lack any storage,' she says. 'Utilizing a desktop organizer can create additional storage space for study materials, makeup, and more.'
7. Think tall and skinny
Chances are, each roommate will have their own, personal items that they like to keep on their side of the room. But for the shared zones, Brown suggests thinking tall and skinny. Specifically, she says a tall organization rack is a great shared item that shouldn't take up too much space but can work as a shared zone.
'Use the rack for shareable items like the microwave, toaster, and paper products,' she says. 'If possible, get a tall but skinny refrigerator, and create stackable shelving on top for snacks.'
8. Don't be afraid to rearrange until it's right
One of the best things about a dorm room is how easy it is to move things around and rearrange, so definitely make the most of it. If something isn't quite right, move things around.
How do you maximize space in a small dorm?
If you need to bring your own furniture, try buying pieces that serve multiple purposes – like a small ottoman that can double as storage, extra seating, or a step stool. It's also a good idea to keep your room clutter-free, and if it's possible to hang things, add mirrors. They make a small space appear larger.
As with everything and especially in college, what's right for some students won't be right for others, but you won't know until you try it out.
Sign up to the Homes & Gardens newsletter
Decor Ideas. Project Inspiration. Expert Advice. Delivered to your inbox.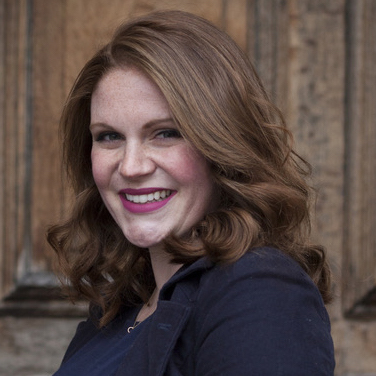 Ashley Chalmers is a freelance writer for Homes & Gardens with over 10 years' experience as a digital writer and content creator. Ashley started her career in entertainment and fashion PR in New York, before moving to the French countryside and taking up travel blogging. Now, Ashley lives in London. Her passion for travelling is only matched by her love of making her house feel like a home, and she loves to include her finds from around the world in her decor.