7 outdated organizing rules experts want you to break in small bedrooms
It's time to rethink our bedroom organization and let go of these space-limiting beliefs around clothes storage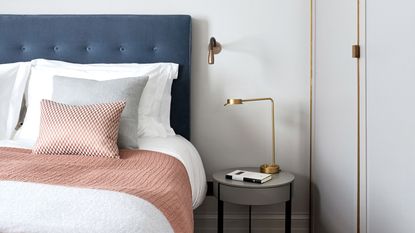 (Image credit: Future PLC)
Small bedrooms are hard to keep organized, and if you find tidiness levels slip each time you have a busy week, it could be time to switch things up.
There are various long-standing 'rules' around organizing a small bedroom we've always followed, such as keeping nightstands clear and using transparent, labeled containers in closets. But they aren't always helpful.
One person might swear by small bedroom storage ideas, such as over-the-door hooks and organizers for keeping recently worn clothes neat, while another might find this too visually cluttered. So, what are the outdated organizing rules to break in small bedrooms? We asked organizing experts.
Outdated organizing rules you can break a small bedroom
We asked pro organizers and decluttering coaches for the received wisdom that's no longer relevant, helping us declutter our bedrooms and maintain the relaxing space to unwind in that we all deserve.
1. 'The bigger the closet the better'
According to Swanky Den interior designer Kate Diaz, we should be looking for new small bedroom clothes storage ideas to replace the large armoires and bulky chests of drawers that often make a small bedroom feel smaller still.
'Avoid storage solutions that take up floor space like bulky chests of drawers, and install shelves or wall cabinets to increase storage,' she says.
'Thinking outside the box by using multifunctional furniture pieces such as an ottoman with hidden storage compartments, at Anthropologie can be effective for maximizing the use of space,' Kate explains. 'Incorporating vertical storage solutions like hanging baskets and floating shelves can keep the floor area clear while providing additional places to store items,' she adds.
The more floor the eye can see, the more spacious the room feels, so even doing a small DIY project like adding feet to a solid chest of drawers to get it up off the floor can enhance the sense of space.
2. 'Use skinny hangers to save space'
Decluttering coach Christina Hidek from Streamlined Living says skinny hangers are far less helpful than they first appear. The idea is that they allow you to fit more in the closet but Christina argues that this is because the hangers allow clothes to be crammed into the space.
'But most people don't need more clothes – they need fewer options for clothing! Instead of reaching for the skinny hangers, pare down your wardrobe so just items you'll actually wear remain and everything comfortably fits in the closet, with some room to spare,' she suggests.
We swear by these non-slip hangers, at Amazon, as they keep hold of camis and won't leave sweaters looking out of shape.
Christina Hidek has been working with clients in and around Cleveland, Ohio as a professional organizer for the past decade to clear their homes and lives of clutter and chaos. As a former attorney, she is all about structure, organization, and creating custom systems that work for her clients based on their individual needs.
3. 'Don't store anything under the bed'
There are a few items Feng Shui experts say not to store under the bed, such as exercising equipment and shoes because they block the flow of 'chi', clutter up the space, remind us to work out, aren't hygienic and so on, and therefore make it harder to get a good night's sleep.
Some Feng Shui practitioners recommend having no underbed storage whatsoever, but home organizer and founder of The Chaos Liberator Dawn Falcone says this simply isn't realistic.
'One outdated organizing idea is no under-the-bed storage. Anyone who was into Feng Shui was told never to store anything under the bed, but in small bedrooms, underbed storage is needed,' says Dawn.
'In lieu of clear bins, I prefer to either get a bed with built-in drawers or under-bed storage drawers or containers on wheels, at Walmart, for easy access.' For the most peaceful space, store items related to sleep under the bed, like spare bed sheets, pajamas and pillows.
Dawn Falcone has been a professional home organizer for 15 years and founded The Chaos Liberator. She previously worked in the fashion and interior design industry and uses her background to organize with an eye towards design.
4. 'Use old shoe boxes for storage'
'I think an outdated organizing idea is keeping every single shoebox of every single pair of shoes you own, and stacking them on top of each other in the closet or even on the floor of the bedroom,' says Louie Lavec.
The lead interior designer at All Barndominium Plans explains that while doing this keeps the shoes organized and clean, it also takes up a lot of valuable space.
The alternative? Investing in shoe organizers, at Wayfair that can hang over the door or be mounted to the wall. 'This makes it easier to store shoes without taking up too much space,' adds Louie. This really does conjure up shoe storage space from nowhere, helping you curb clutter and live your best life.
5. 'Closed storage is best'
The majority of us struggle with sleep, and we know that a relaxing and organized bedroom can help us sleep better. So there's a tendency to want to keep our things concealed in closets and drawers. However, having the best mattress and pillows is going to make more of a difference to your sleep than a totally pared-back aesthetic with zero personality.
'Don't hide away your possessions,' says Kate Diaz. 'If you can, find creative ways to graphically display objects on shelves or decorate with them on top of dressers and nightstands instead of hiding them away in drawers or baskets.'
Home organizer Vicky Silverthorn agrees: 'I think anything that involves sticking things away that you use daily is unhelpful and mostly ends up in the items being forgotten about.'
6. 'Don't store anything on top of closets'
'Fooey!' says Lucy Searle, Editor in Chief, Homes & Gardens. 'In an ideal world, of course you would have room for everything inside the closet, but if you simply don't then storing items on top is perfectly acceptable.
'The key, if you can, is to swap ugly cardboard boxes for stylish lidded boxes and suitcases for good-looking trunks. Either way, what you need to ensure is that the storage has a lid. Dust loves to gather on top of closets in a bedroom.
'I love these cane lidded boxes which have see-through lidded tops. They're great for under the bed, too – a coordinated look works brilliantly in a small bedroom.'
7. 'Make sure it looks perfect'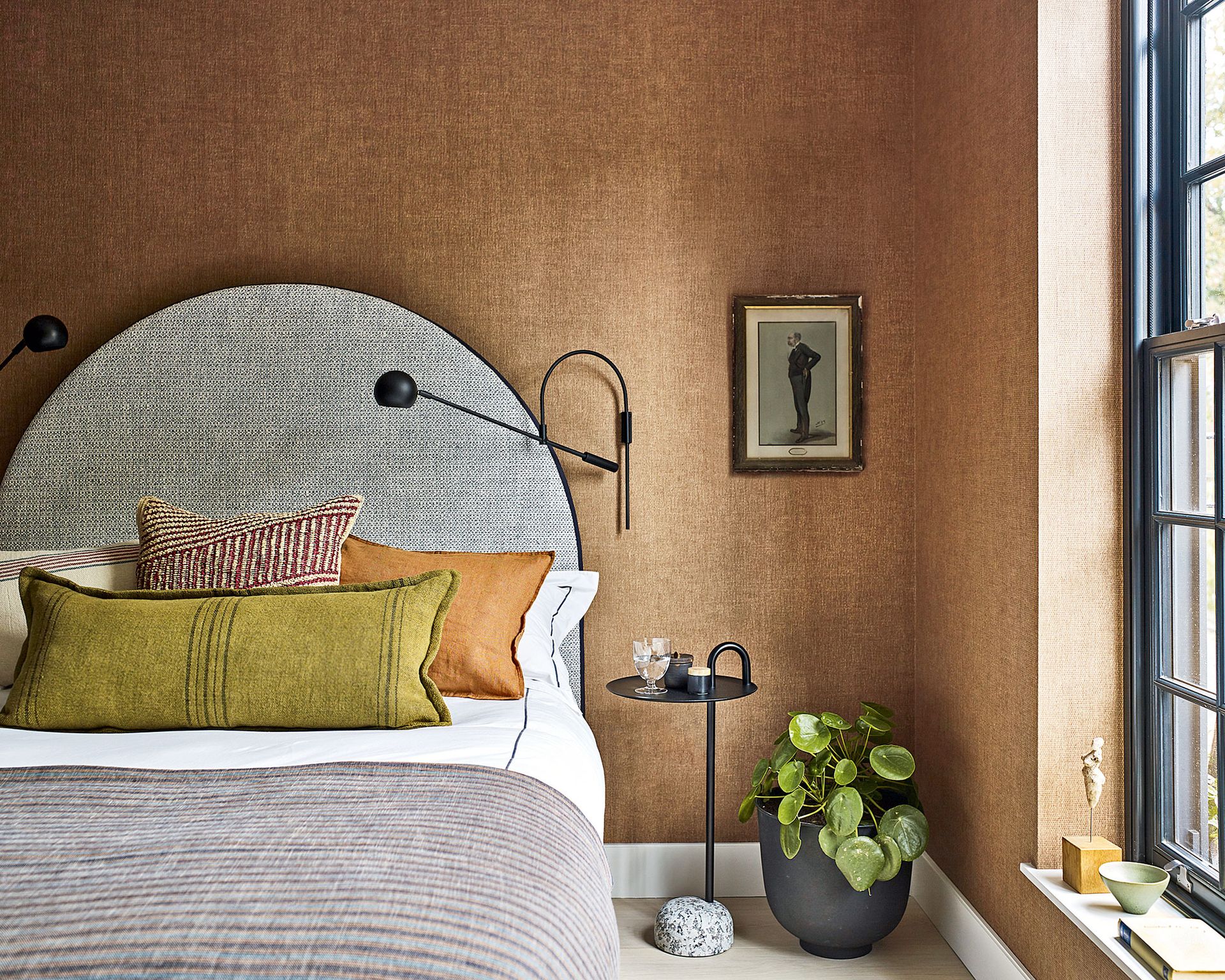 It's easy to go down a rabbit hole on Pinterest and want to replicate beautiful spaces, but thinking about what might work in your room, and for your lifestyle, is key.
'Looking orderly is not necessarily user-friendly,' comments Bonnie Borromeo Tomlinson, author of Stop Buying Bins & other blunt but practical advice from a home organizer. 'In fact, most times it's not. It's staging.'
She makes the often-forgotten point that being organized is making a space efficient and easy to work so by default, it always stays relatively neat.
So focusing on aesthetics is a rule we can have no qualms about breaking.
Bonnie Borromeo Tomlinson
Bonnie Borromeo Tomlinson is the author of Stop Buying Bins & other blunt but practical advice from a home organizer. She was the principal of Bonnie Lia Interiors, a home organizing and interior decorating firm with clients in MD, VA, DC. She has also held positions as a senior national media buyer, museum store retail buyer, and home decor account manager. Since 2020, she has focused her attention on writing full-time.
'Overcomplicated organizing systems don't work so instead of buying bedroom organizers and trying to live with them, buy based on the problems you have,' she says. 'Are all your shoes in a pile on the floor of your closet? Hanging behind-door bags are best.
'They aren't as pretty as clear plastic shoe boxes with photos on the outside stacked at eye level but try to take the box fourth down from the top without pulling the whole system out and then tell me which is best.'
FAQs
How do you organize a small bedroom with a lot of stuff?
First, follow our decluttering tips to edit down your belongings, even if you only get rid of a few things. If having lots of stuff is unavoidable, get creative with organizers and storage solutions. Are there empty walls that you can fill with shelving, providing plenty more surfaces to showcase your favorite pieces?
Do the storage bins and baskets fit and maximize the space under the bed and in closets? Clever tools like these hanger hooks, at Amazon can help in tall, narrow closets, as can installing a curtain to conceal cluttered shelves or take a look at the space-saving closet organizers I actually use.
---
The most controversial of all the outdated bedroom organizing rules seems to be around keeping items under your bed. But try telling that to anyone in a small apartment. Keeping a small bedroom organized is an ongoing challenge, and you're likely to come up with solutions by working out your own problem areas and seeking out space-savvy organizers that will help, whether it be too many books or too many clothes, rather than following outdated rules. The key is to keep returning to the storage you have and evaluating whether you are using it well, or simply storing items you no longer want or need.
Millie Hurst is Section Editor at Homes & Gardens, overseeing the Solved section, which provides readers with practical advice for their homes. She has been in the world of digital journalism for six years, having previously worked as Senior SEO Editor at News UK both in London and New York. She joined the Future team two years ago, working across a range of homes brands. Millie formerly worked as Senior Content Editor at Ideal Home, taking care of evergreen articles that help and inspire people to make the most of their homes and outdoor spaces. Millie has a degree in French and Italian and lives in North London.