The best color schemes for your home based on your Zodiac sign, as chosen by the experts
Here's how your star sign affects your color choices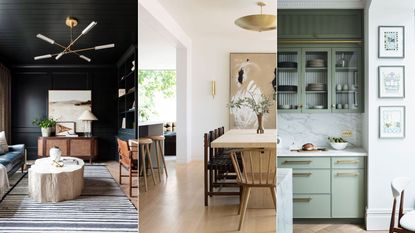 (Image credit: Future)
As anyone who has been through the process of searching for room colors will attest, choosing the right color for a home can be a minefield with endless choices and subtle nuances to understand and overcome. But that doesn't mean that finding the right room color ideas shouldn't be fun...
That's right, your Zodiac sign can actually point you toward the colors that are perfectly suited to you and your interior. And today, we've consulted the stars to find the right shades for every sign.
To figure out which room color ideas to focus on, we spoke to the renowned AstroTwins, Ophira and Tali Edut. Below, the world-famous astrologers, who have read the charts of celebrities from Beyoncé and Sting to Avril Lavigne and LeAnn Rimes, share their personalized tips on how to decorate your home according to your Zodiac sign.
How to choose a room color based on your Zodiac sign
If you like to read your weekly horoscope to know when love and fortune might be headed your way, why not let your sign dictate your chosen home decor ideas, and color choices, too?
The individual attributes of each sign make it a great indicator of color – and how it can enhance and brighten your interiors. So get ready to discover the hue that is just right for you.
Identical twin sisters Ophira and Tali Edut, known as the AstroTwins, are professional astrologers who reach millions worldwide.
Bestselling authors, they've written a collection of books, including Love Zodiac and Momstrology (their #1 Amazon bestselling parenting guide) and their own brand imprint annual horoscope guides.
Aries – Red (March 21 – April 19)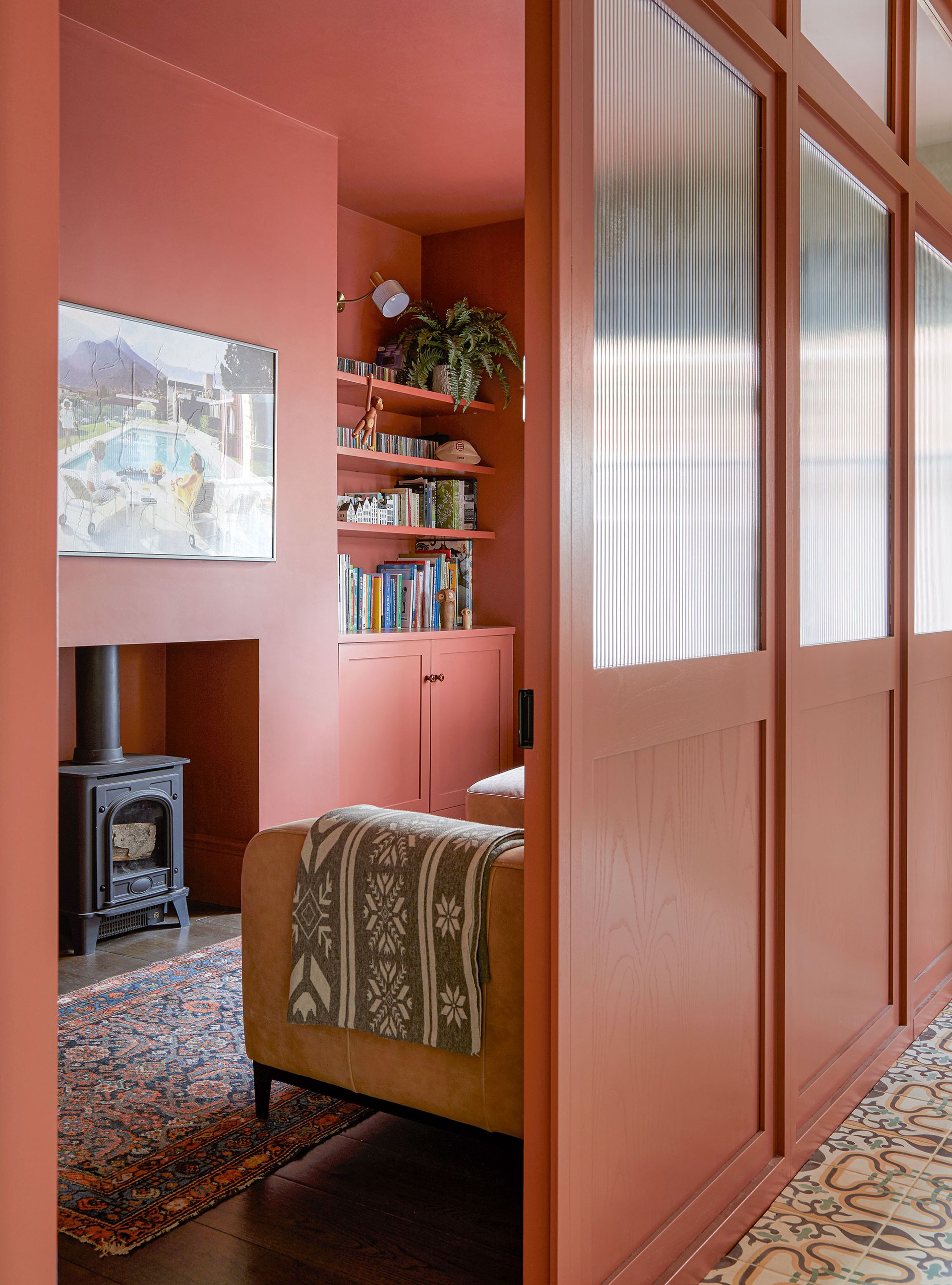 For this larger-than-life fire sign, red room ideas can transform interiors, adding a playful and bold aesthetic to an Aries home. Mars rules this sign, so bold bursts of crimson and carmine will conjure up warmth and welcome as well as fun and frivolity.
Decorating with red has the ability to grab attention, and evoke passion and sensuality – and has also been known to stimulate the production of melatonin and help with memory.
Be daring and decadent with your color combinations for rooms when red is involved. Pure primary reds are still a bit 1990s; instead, this trend steers us towards muddier tones with tints of nature-led orange and brown.
'When using red in a color scheme, it's best to choose shades that are rich and warm rather than loud and insistent. Maroon, burgundy, and rosehip work brilliantly with shades of green, while deep pinky-reds are very adaptable and blend well with khaki or stone. Dark reds pair best with gold metallic touches and carry a degree of heritage, especially when mixed with dark wood,' says Simon Temprell, head of interior design at Neptune.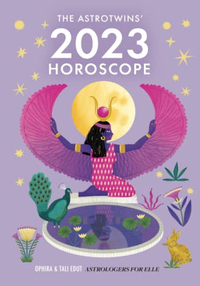 Taurus – Green (April 20 – May 20)
Elegant, spiritual, and headstrong a Taurus can be deeply sensitive to their surroundings and need to live in a congenial, well-appointed space that is reminiscent of nature.
Use sage green in your home if you truly wish to feel at ease. Uplifting and tranquil, this nature-inspired shade of green has its herbal origins to thank for its soothing properties, making it the perfect choice for a restful room scheme.
The kitchen-garden-borne shade inspired by its namesake herb, sage green is a perennial favorite for classic and timeless décor. One of the cleverest greens in the spectrum, this color-shifting hue shares subtle blue and grey tones, making it a sophisticated and soulful choice for a Taurean as well as bringing biophilic benefits with its organic origins.
'Sage green is a comforting color. Even by name alone, it evokes the thought of foraging and nourishment in the natural world, growth, renewal, and life as a whole,' says Alice Hood, senior design consultant at Roundhouse.
Gemini – Yellow (May 21 – June 20)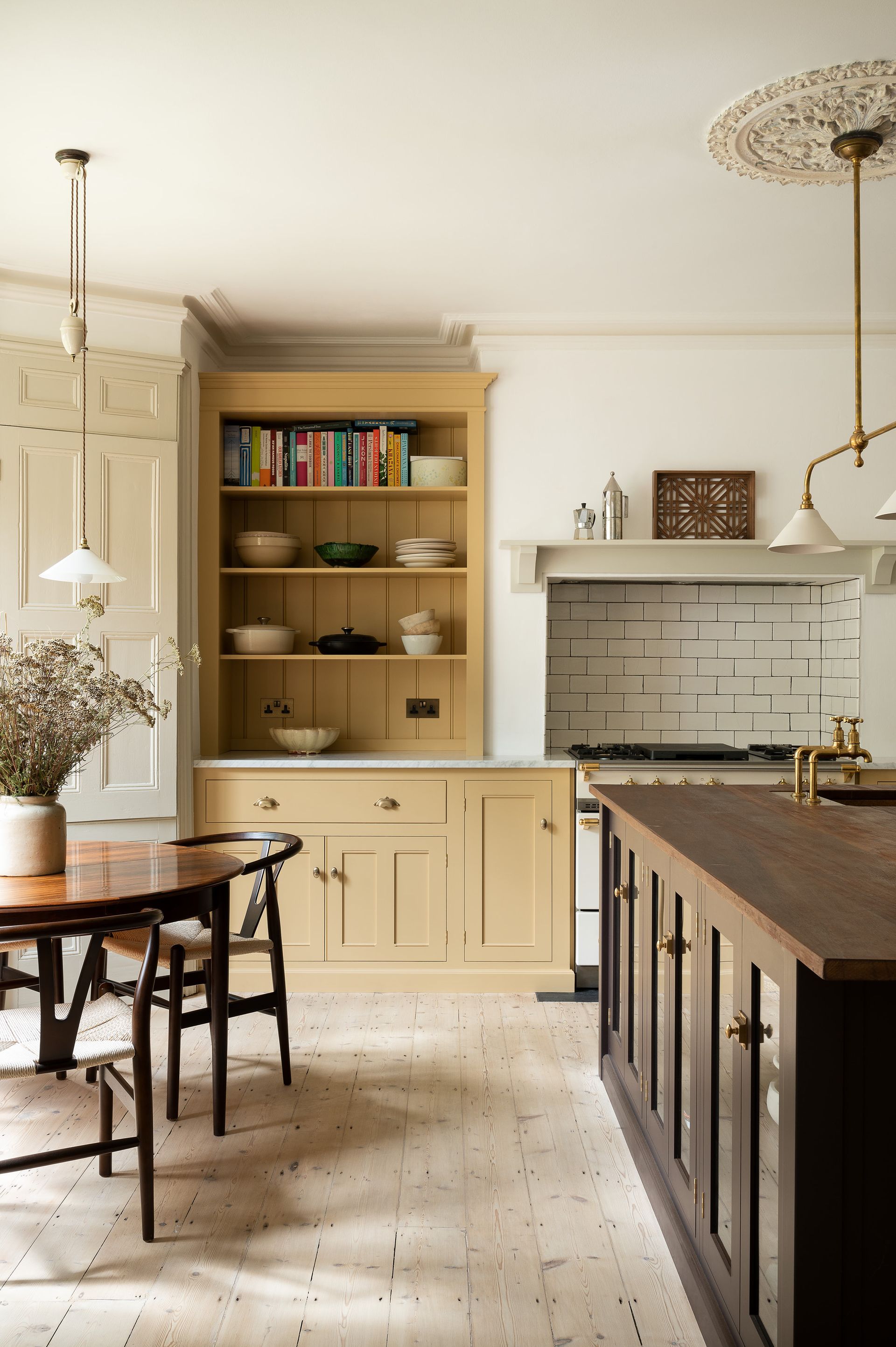 Mood-lifting and warm, yellow brings energy, confidence and optimism to a Gemini household. Imaginative, fun, and full of life, a true Gemini desires variety, so a playful meets traditional style is a go-to when designing a home for a Gemini.
From pretty primrose to zesty lemon, yellow brings warmth and sunshine to every surface it touches. 'This cheery color imbues the room with optimism and is perfect for bringing a sense of positivity into the home,' says Justyna Korczynska, senior designer at Crown. 'Yellow is also very soothing, particularly when paired with cool, calming tones such as greys and pale, muted blues. The color creates a sense of calm with a feeling of well-being and restfulness.'
As well as considering the style of the room you wish to decorate, you should also think about how you use the space and the energy you wish to evoke. Paler, gentler shades will create a calming atmosphere while stronger sunnier hues offer a more high-octane energy.
Cancer – Earthy neutrals (June 21 – July 22)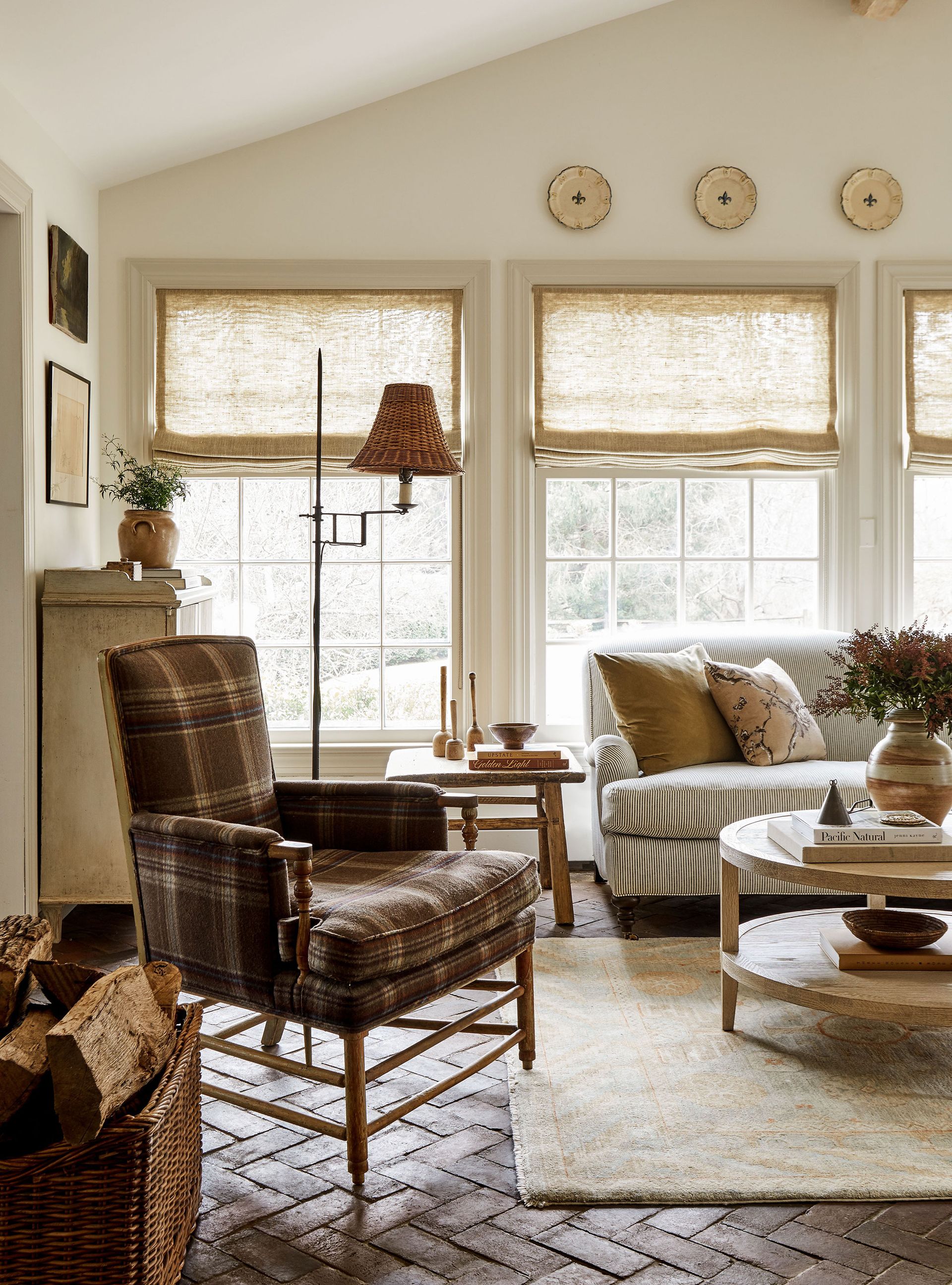 Ruled by the moon, Cancer is a creative and romantic type and may feel pulled to reflect their innermost self with a cocooning, tranquil haven at home. As cancer is the water sign, focus your decorative energy on planning a home that is cool, calm, and collected.
Earthy neutrals are, therefore, a wonderful option in a Cancerean household. An earthy neutral, whether it's stone, putty, plaster or sand, will remind this sign of summer days all year round.
The secret to neutrals is to pick the right tones for the type of light coming into your room. Cool light works well with warmer neutrals while south-facing light has a yellow hue, so cooler neutral colors are best.
If you want a room that's very calming, stay completely in a neutral palette with a more monochromatic look. However, if you want a splash of energy, then include one incredible piece of art, a colorful rug, or blue or green accents to create interest and personality.
Leo – Orange (July 23 – August 22)
A Leo's home should be loud and proud. The creative sign, a Leo loves to work and lounge in stimulating environments, so curating a home that stimulates the senses is of utmost importance to this larger-than-life, fire sign.
Sophisticated and versatile, the new burnt oranges gracing interiors are rich and radiant. When decorating in a single hue it's important to factor in plenty of variations in tone and texture to ensure the scheme has life and depth, otherwise orange rooms can run the risk of feeling flat.
'Orange is the new black,' says Emma Deterding, founder and creative director, of Kelling Designs. 'It brings in warmth, brightness, and an uplifting energy whether you use it on a whole wall or bring in splashes of orange through your accessories if you are feeling less daring.'
Virgo – White (August 23 – September 22)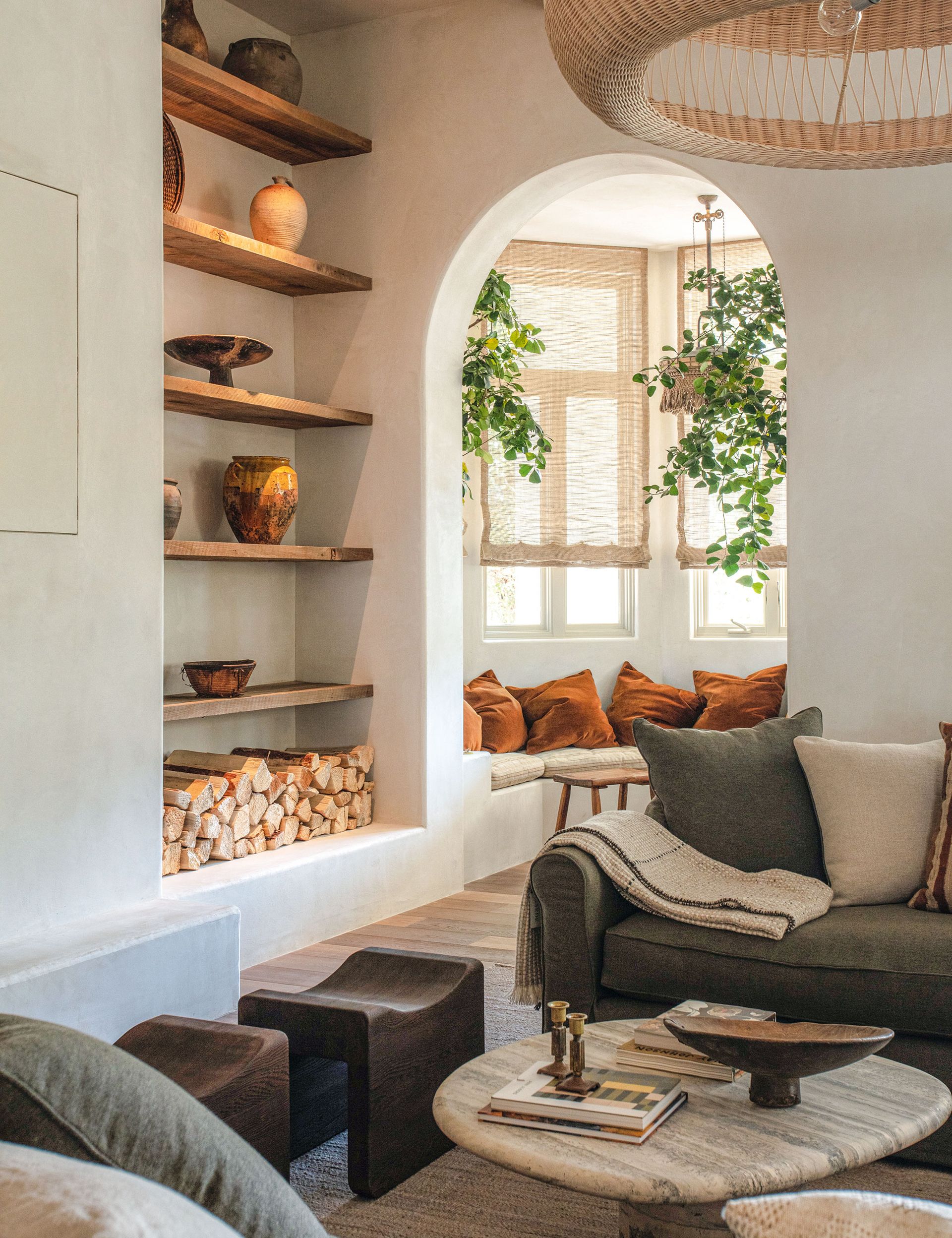 As the Zodiac's perfectionist, a Virgo's home color scheme should mirror their penchant for minimalist, serene schemes. White room ideas are the simplest of colors but, as anyone who has set off on the quest for the perfect white can attest, also one of the trickiest to get right.
Decorating with white offers a blank canvas that illuminates dark spaces and can make even small rooms feel spacious, light, and bright.
A white room looks elegant and smart decorated with wood accents, but if you are sticking religiously to a white-on-white color scheme, it's really important to ensure that you add plenty of texture into the room to ensure it feels warm and welcoming. Texture in interior design is vital, especially if you want to avoid a stark or clinical aesthetic. Quite simply, without texture, a white room will fall flat.
Libra – Pink (September 23 – October 22)
As great admirers of physical beauty, Libras need to be surrounded by beauty and art. Their homes are decadent yet soothing, which is why soft pinks are prevalent in some of the most glamorous Libra homes.
Warm and inviting, rosy shades make a versatile and beautiful backdrop for bolder colors. Shades of pink are extremely versatile and have been a popular choice in interiors for centuries. Of all the variations, salmon pink and peach have the edge over others as they share orange undertones and warm characteristics.
With its clear ties to the natural world, pink is used for painting accent walls and brightening a living space with splashes of color that symbolize and promote health and vitality. 'Due to its close relationship with pink and orange shades, the color is mood-boosting and energy-stimulating without becoming overwhelming like many red shades. On the other hand, with more muted and subtle tones, pale pink can become a good choice to enhance quiet confidence and serenity,' enthuses Sarah Lloyd, senior brand manager at Valspar.
The key to a timeless interior is to ensure they are neither too sugary, blue, babyish, or garish. Emma Bulmer, head of the color consultancy at Edward Bulmer Natural Paint, recommends pairing dusky pinks with deeper hues for dramatic effect.
Scorpio – Black (October 23 – November 21)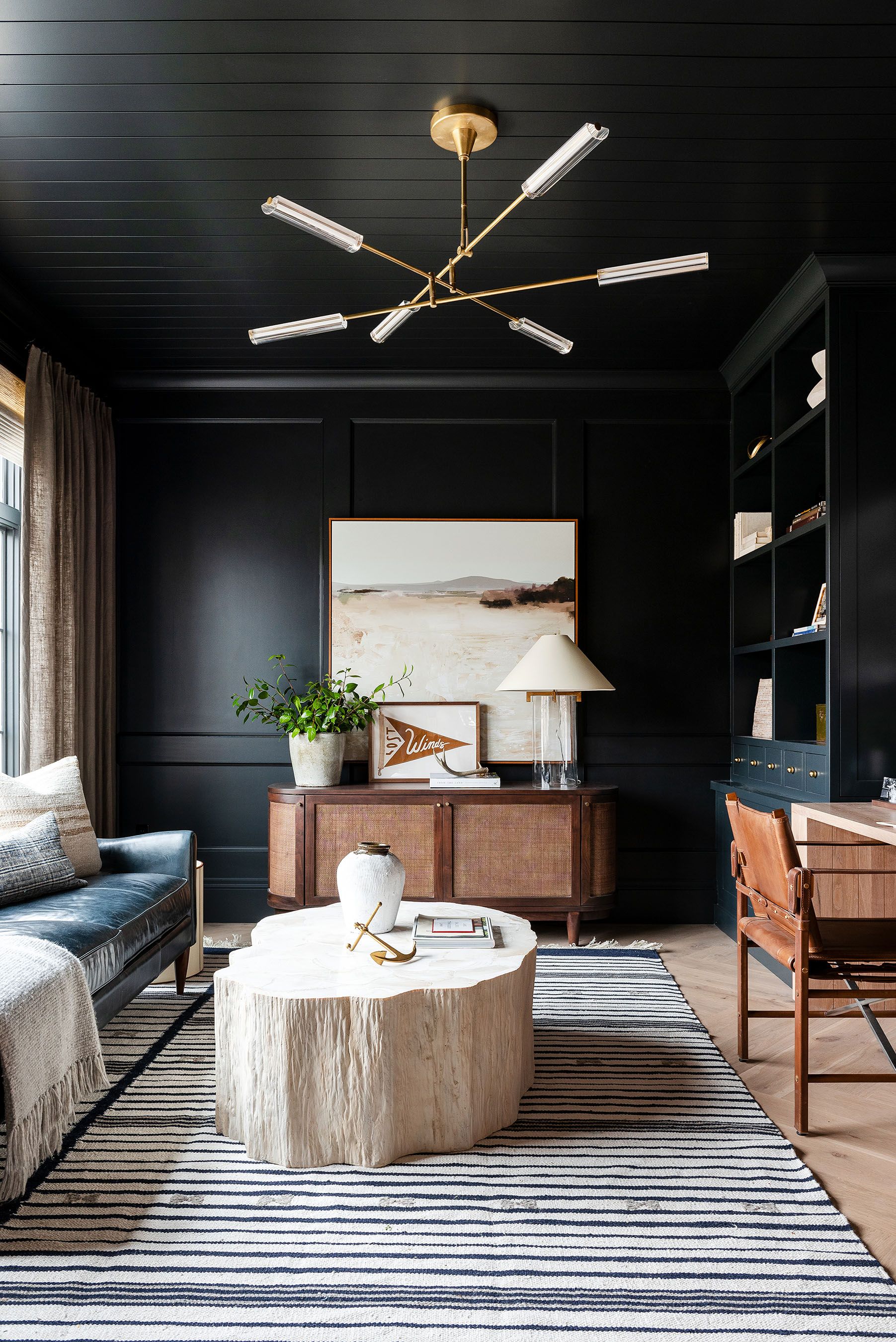 A Scorpio needs a sanctuary where they can unwind mentally and physically, with decor that communicates power, perhaps using an intense color that exudes creativity and strength. This sign is certainly not the shy and retiring type, so decorating with black is a good option for this intense and mysterious sign.
Daring and decadent, black room ideas can be difficult to get right, but once mastered, they can add elegant confidence to your space like no other color.
'Black can be an incredibly glamorous and sophisticated choice for a contemporary home' says Patrick O'Donnell, Farrow & Ball's brand ambassador. 'Something as dark as this can create a cozy and intimate space through to full-blown elegance.' However, If an all-black scheme is too daunting, then incorporating blonde wood is a brilliant way to stop a predominantly black scheme from looking too clinical – and in fact, can create that serene Scandinavian finish that is so enduringly popular.
Sagittarius – Purple (November 22 – December 21)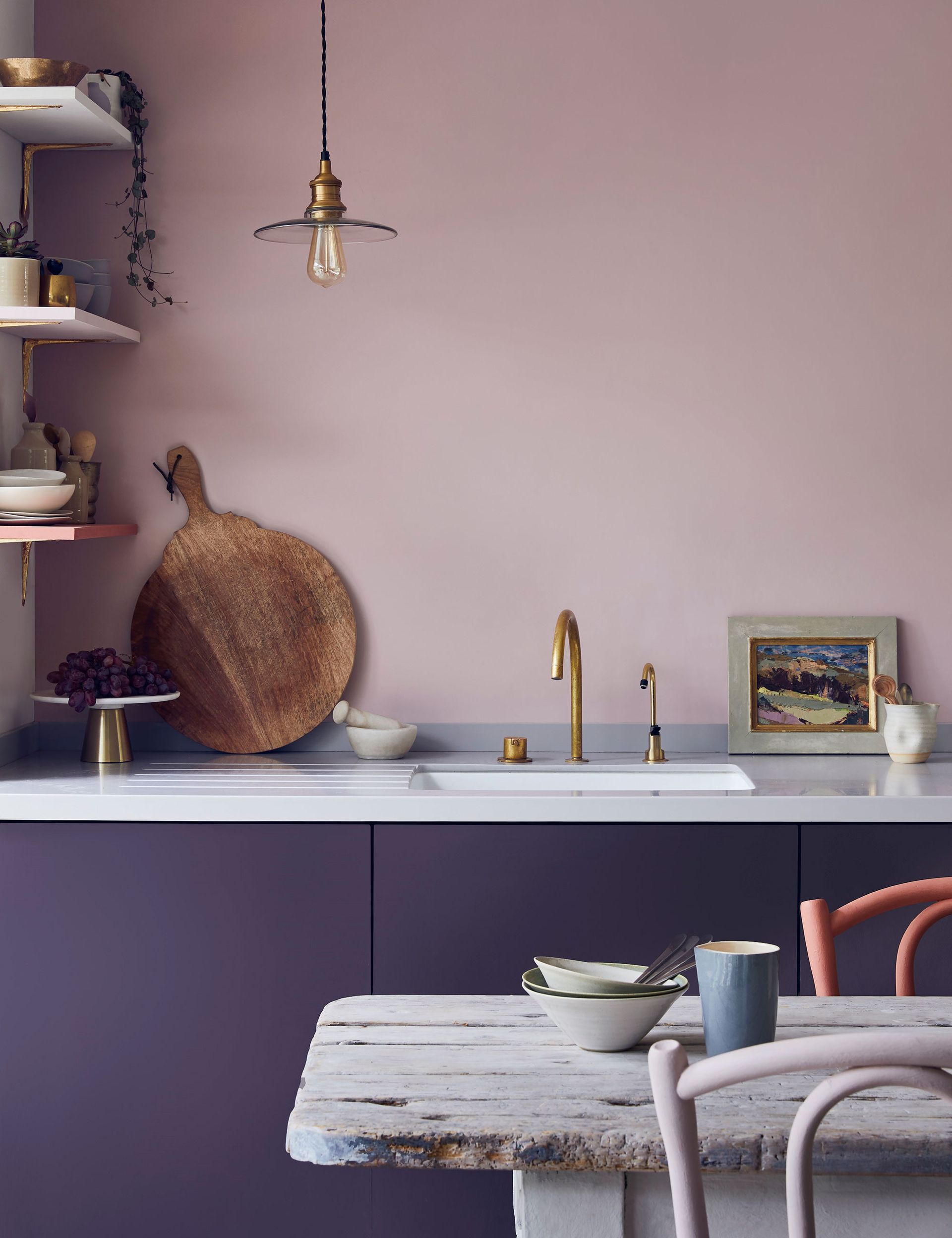 A spiritual, adventurous sign at heart, Sagittarians will adore a whimsical, otherworldly lilac color scheme. An empath, this sign prefers to take the road less traveled and purple room ideas will truly make a Sagittarius sing.
Conjuring scenes of trailing wisteria and swathes of moorland heather, the myriad variations of this delicate pastel shade can inspire the most elegant and restful interiors.
While vivid violets and royal purples can be seen as daring choices, their softer-toned cousin lilac lends a soothing, gentle feel to a space, and can feel like a breath of fresh air. 'Soft lilac has an inviting, friendly energy and is great for creating a relaxed feel within a home,' says Francesca Wezel, founder of Francesca's Paints. 'Associated with sociability and open-mindedness, it helps make people feel at ease – perfect for communal areas. Lilac also has a slight feminine edge, which reinforces the feeling of comfortability.'
Capricorn – Gray (December 22 – January 19)
Of all the neutrals, gray is the one that instantly brings gravitas, so it comes as no surprise that gray room ideas are a firm favorite with Capricorns.
Capricorns are known to prioritize style over comfort, which is why many choose to decorate with gray for a contemporary yet cosseting aesthetic. A calm and beautiful gray is often the answer when white is too white. Deeply pigmented, a pale gray is warm and welcoming and changes subtly with the direction of life. For a nuanced scheme, team it with other variations from the same palette for pure perfection.
Gray harmonizes well with almost every other hue, making it a most adaptable neutral and giving good reason for its popularity, says Helen Shaw, director at Benjamin Moore.
'I love using gray on walls as it allows paintings and portraits to really sing out,' says Anna Haines, founder, of Anna Haines Design. 'It feels both calming and quiet and also works as the ideal backdrop for a range of rich textiles, decorative antique rugs and furniture.'
Aquarius – Blue (January 20 – February 18)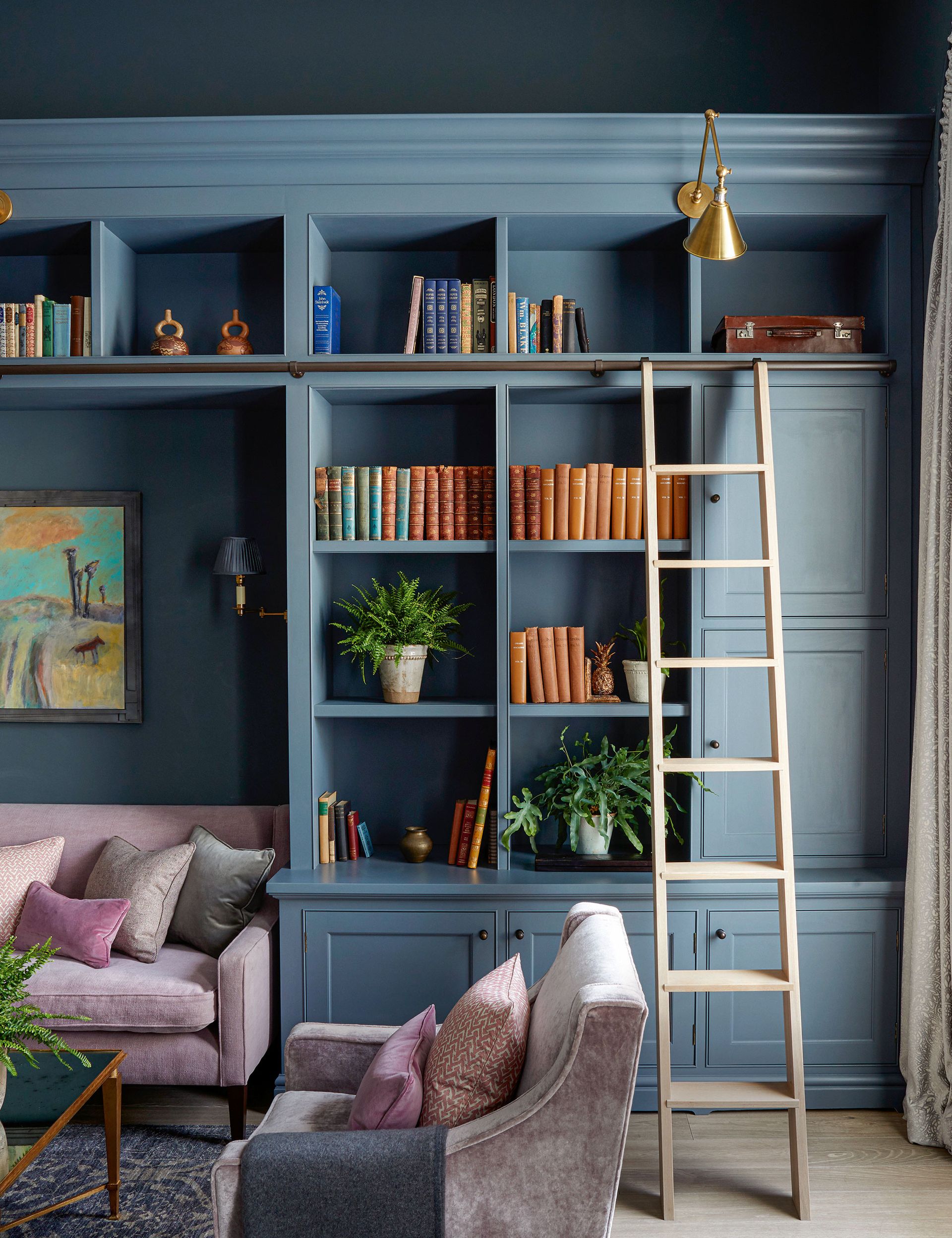 An Aquarian home should be tranquil, and promote stillness and modern sophistication. Therefore, the calming feel of a blue color scheme will keep this dreamy sign grounded and focused. This timeless color is cool and calm and works well in both classical and contemporary schemes.
Blue runs the whole gamut of shades from delicate eau de Nil to the deepest, darkest, inky blues – they are easily the palette of choice for many, from amateur decorators to interior designers as they're incredibly easy to live with and perfect for layering, believes Patrick O'Donnell of Farrow & Ball.
'Blue also comes with positive attributes in color psychology, such as enthusiasm, sympathy, warmth, encouragement, spirituality, loyalty, and thoughtfulness.'
Pisces – Teal (February 19 – March 20)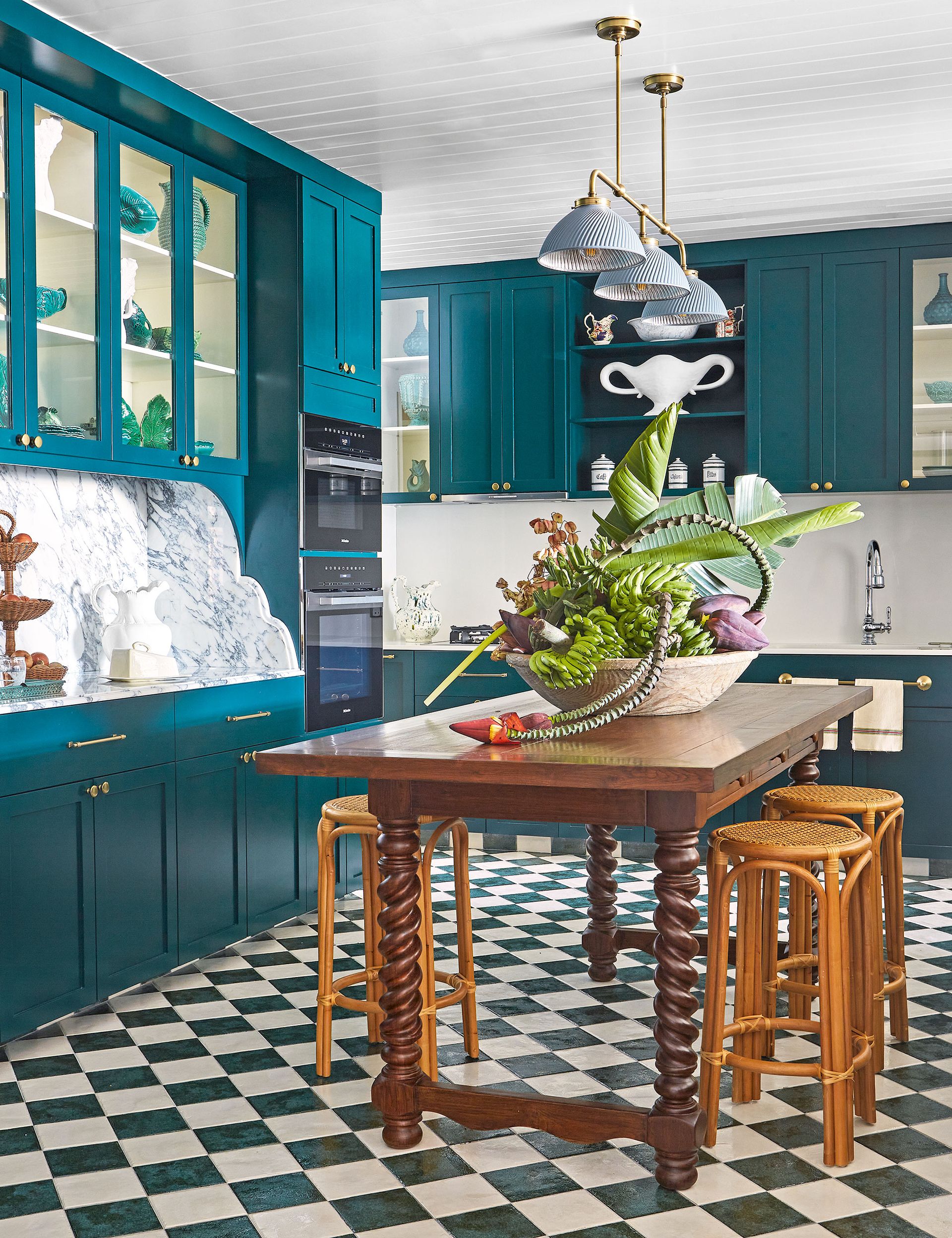 A water sign, sensitive Pisces likes to live to be beside the seaside, which is why teal is a perfect color choice for this soulful sign.
Teal is in general a calming and relaxing color. Being the color that represents nature, it's one that a Pisces feel good and positive. The uplifting yet serene teal is an interesting contradiction, blurring the boundaries between blue and green, and equally between fun and sophisticated when added to an interior scheme.
'Teal is a member of the cyan, or green-blue group, and is widely associated with positivity, happiness, and stability,' explains Helen Shaw, director of marketing at Benjamin Moore.
The color continues to be part of the public's consciousness in more ways than one, according to Helen Shaw. 'In 1987, teal cemented its place in design history by becoming one of the first 16 original web colors. In terms of interior design, it is one of those "perfect" colors: said to heighten both creativity and sensitivity, it has a reliable and calm appeal, making it ever popular.'
---
Your Zodiac sign is said to confer personality traits and lifestyle preferences, as well as influence your home interior choices. So could choosing a color scheme according to your zodiac sign make you happier at home? We certainly think it is worth a try, especially when there are a plethora of colors to choose from.
Sign up to the Homes & Gardens newsletter
Decor Ideas. Project Inspiration. Expert Advice. Delivered to your inbox.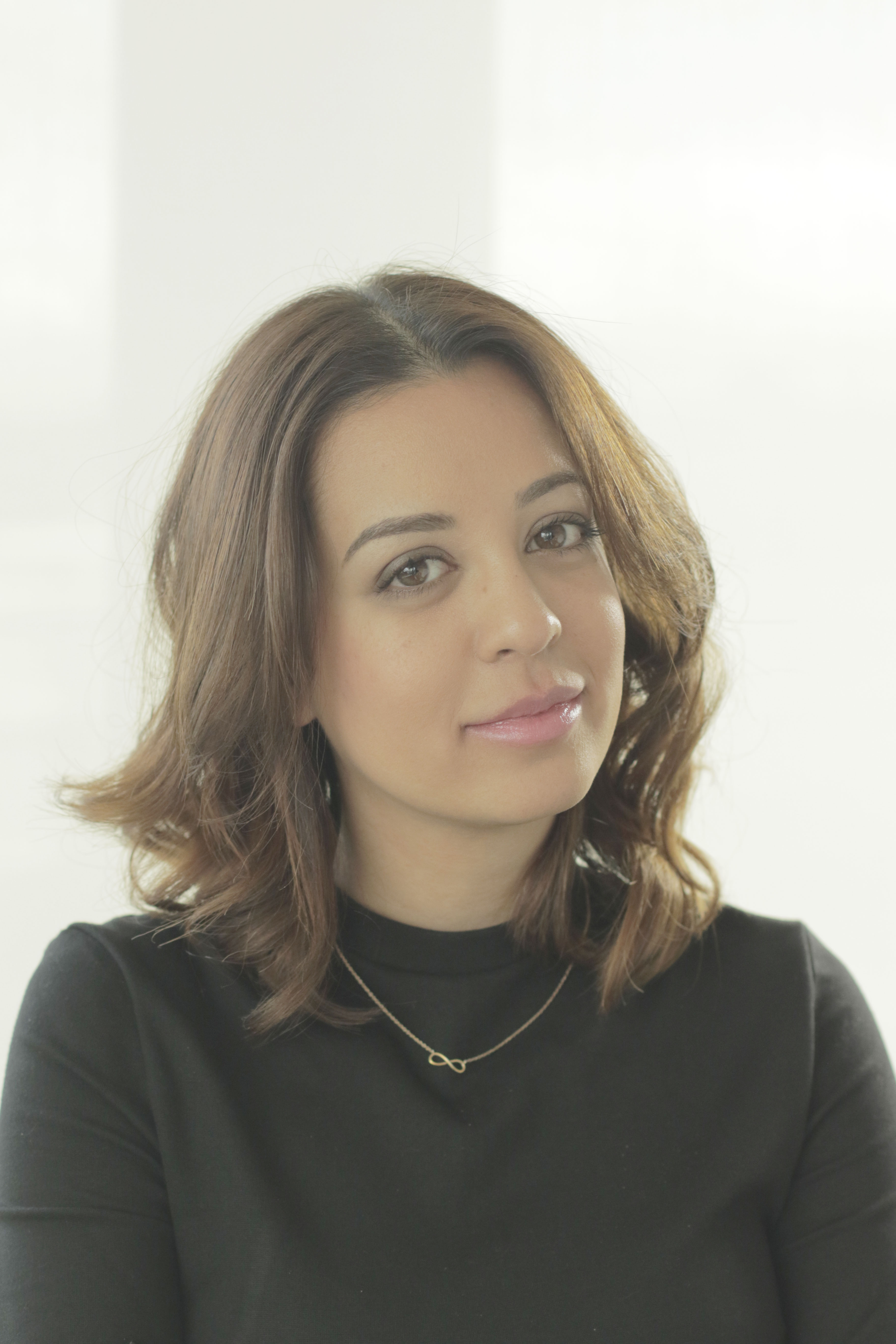 Jennifer is the Digital Editor at Homes & Gardens. Having worked in the interiors industry for a number of years, spanning many publications, she now hones her digital prowess on the 'best interiors website' in the world. Multi-skilled, Jennifer has worked in PR and marketing, and the occasional dabble in the social media, commercial and e-commerce space. Over the years, she has written about every area of the home, from compiling design houses from some of the best interior designers in the world to sourcing celebrity homes, reviewing appliances and even the odd news story or two.