Do the colors you use in your home actually make a difference to your mood? We asked designers for their take on color psychology
Color psychology is a hot topic in the world of interior design, but does it really have an effect?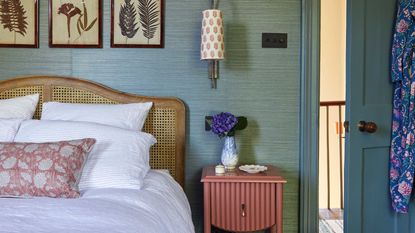 (Image credit: Future)
Color psychology is a hot topic in the world of interior design right now. Of course, there's always been talk and consideration into how the colors in your home can impact your mood but it feels like now more than ever it's at the forefront of so many design trends.
Dopamine decor is on the rise, and when choosing a paint color it feels that the way the shade will impact how you feel is just as important as aesthetics. Think about it - how do you feel when surrounded by a color you find calming? A white, or a beige, or a blue? You feel calm right? And when in a space painted in a bold, energizing color you feel energized?
So it does make sense even on a very basic level, but this focus on mood-changing colors can feel a bit like you are designing a corporate office and want to sway how people feel with a feature orange wall. Do the colors you paint your home really have a long-term impact on your mood? Is it worth following color psychology closely when it comes to interior design or is this just a passing interior design trend? We asked interior designers and color experts what they think.
What is color psychology?
'Colour psychology is the notion that we subconsciously associate colors with feelings and moods.' explains Helen Shaw of Benjamin Moore. 'The impact of color is highly prominent in our homes. When looking for design inspiration, we are subtly guided in our choices by color psychology; everything from the bigger decisions such as paint and furniture through to the finishing touches.'
'We lean towards colors to help signify the energy of the room; often favoring calming colors for our bedrooms and bathrooms, and more vibrant colors for our kitchens or living rooms. For example, blue is a color we often associate with attributes such as trust, and responsibility as well as offering a sense of calm and serenity due to its connection to nature. It's this versatility and familiarity that make the shade a cornerstone of the stylist's color palette.'
So in short, color psychology comes down to how a color makes you feel. Now although there are some obvious ones that tend to have the same effect on everyone, like as Helen mentioned decorating with blue is likely to make you feel calm, it does also differ from person to person depending on your life experience and what mood you associate certain colors with.
Should we decorate our homes according to color psychology?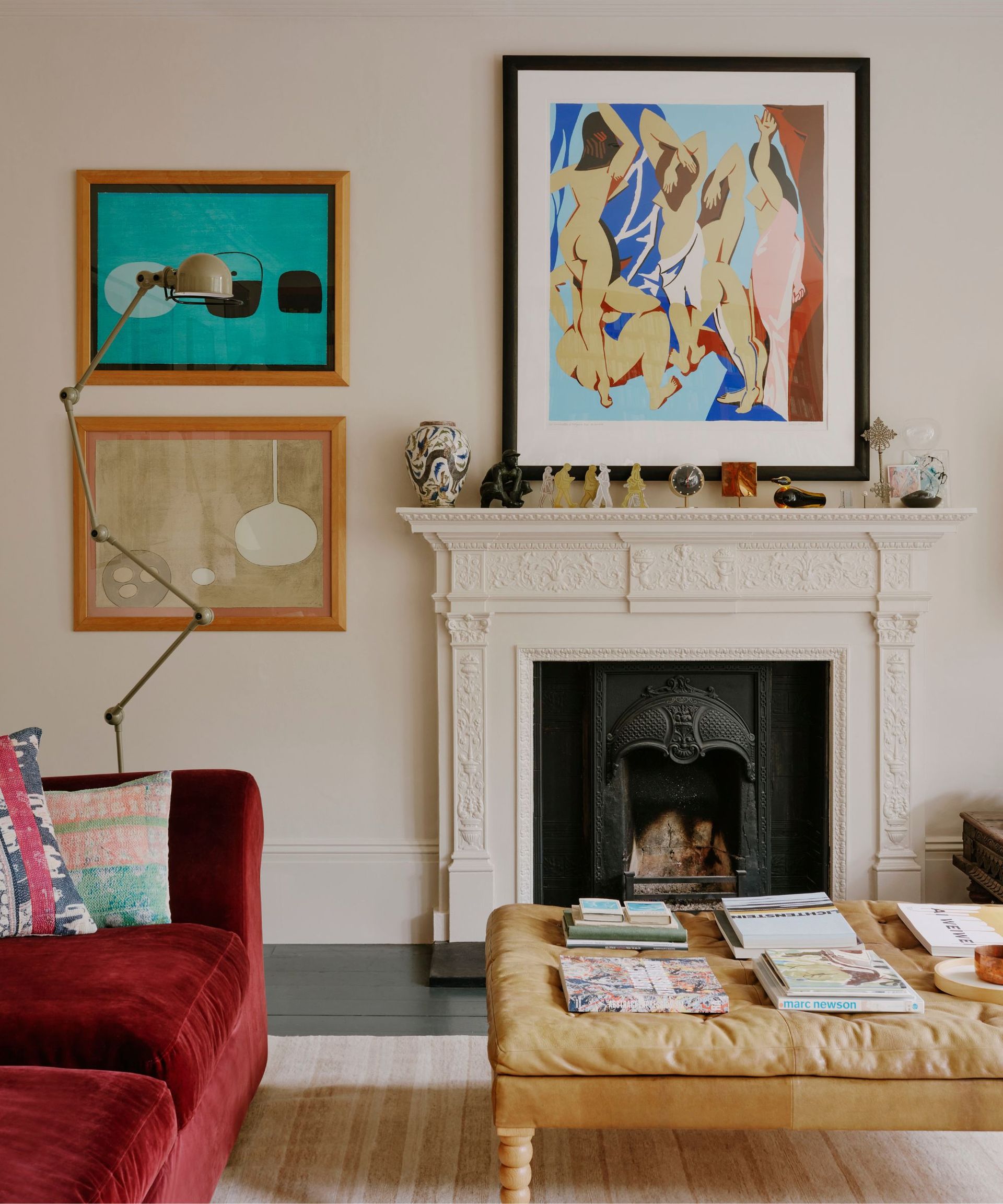 Perhaps unsurprisingly, the overwhelming majority of interior designers believe that color psychology should always influence how we decorate our homes.
'Understanding color psychology helps us celebrate the power color gives people to express themselves the way they choose to show up that day.' explains Tash Bradley, Lick's Director of Interior Design and Colour Psychologist.
'I believe the relationship between an ability to express oneself and mental health cannot be understated. When we feel a sense of conviction about who we are and feel confident showing up in society as our truest self, we find peace, joy, and fulfillment.'
'It's the warm welcome home and a spring in your step as you walk out the door - color transforms how we feel. It's the reason color psychology is at the heart of how I decorate. I love finding colors that help homeowners feel connected, to themselves and the world around them.'
Tash is trained in color psychology and theory, she helps people around the world bring their dream decorating projects to life and utilize color to impact personal spaces, as well as overall lifestyle and wellness. Tash leverages her expertise in color psychology and theory, as well as interior design, to lead Lick's design studio and curate the brand's global paint and wallpaper offerings. To date, she has led thousands of color consultations for Lick clients, providing customers the confidence they need to create a home they'll love.
Designer Joshua Smith is in agreement that following color psychology is key to creating a home that makes you feel at your best and most, well, at home.
'Color psychology is one of those key indicators we can look to when we're trying to create more wellness in the home. We can be more conscious about how we choose color for certain spaces to elicit the desired emotional states. If I'm looking to create an inspiring room, I may avoid colors like pale blues and celadon green, instead opting for something more bold and vibrant because we know that vibrant color can be more activating.'
'Keep in mind that this can be different for everyone! This is why the get-to-know-you phase with a client is so important at the beginning of the process. I utilize a series of about 40 questions or so that run through basics like favorite colors, favorite patterns, and favorite textures, but it also delves into deeper questions like favorite vacation memory from childhood, favorite travel memory as an adult, and moments you've been most proud of yourself at work.'
'This insight is tellling me and helping me understand the things that you value and the things that make you feel good. If I can extrapolate that information and somehow infuse that into the design process, then I'm going be able to consciously create ways to produce more of those kinds of positive feelings in your home through color.'
How do you decide which colors you should use?
This very much comes down to how certain colors make you feel. So when deciding on a color scheme for any room really consider what mood you want that room to put you in, and what emotions do you want the room to invoke.
There are some general color rules of thumb and certain colors are very much already associated with certain moods. As Patrick O'Donnell of Farrow & Ball explains, 'All colors have psychological meaning, so choose a color that's appropriate to the room you are intending to decorate. We know blues and greens can help bring a sense of calm and relaxation, so consider these for your bedroom or living room. Meanwhile, yellows and oranges are energizing colors and are best reserved for a kitchen or playroom.'
Patrick O'Donnell is Farrow & Ball's color consultant & brand ambassador and has been with the brand since 2012. Patrick works with designers in the UK and North America, helping to bring their projects alive with the iconic, F&B color palette.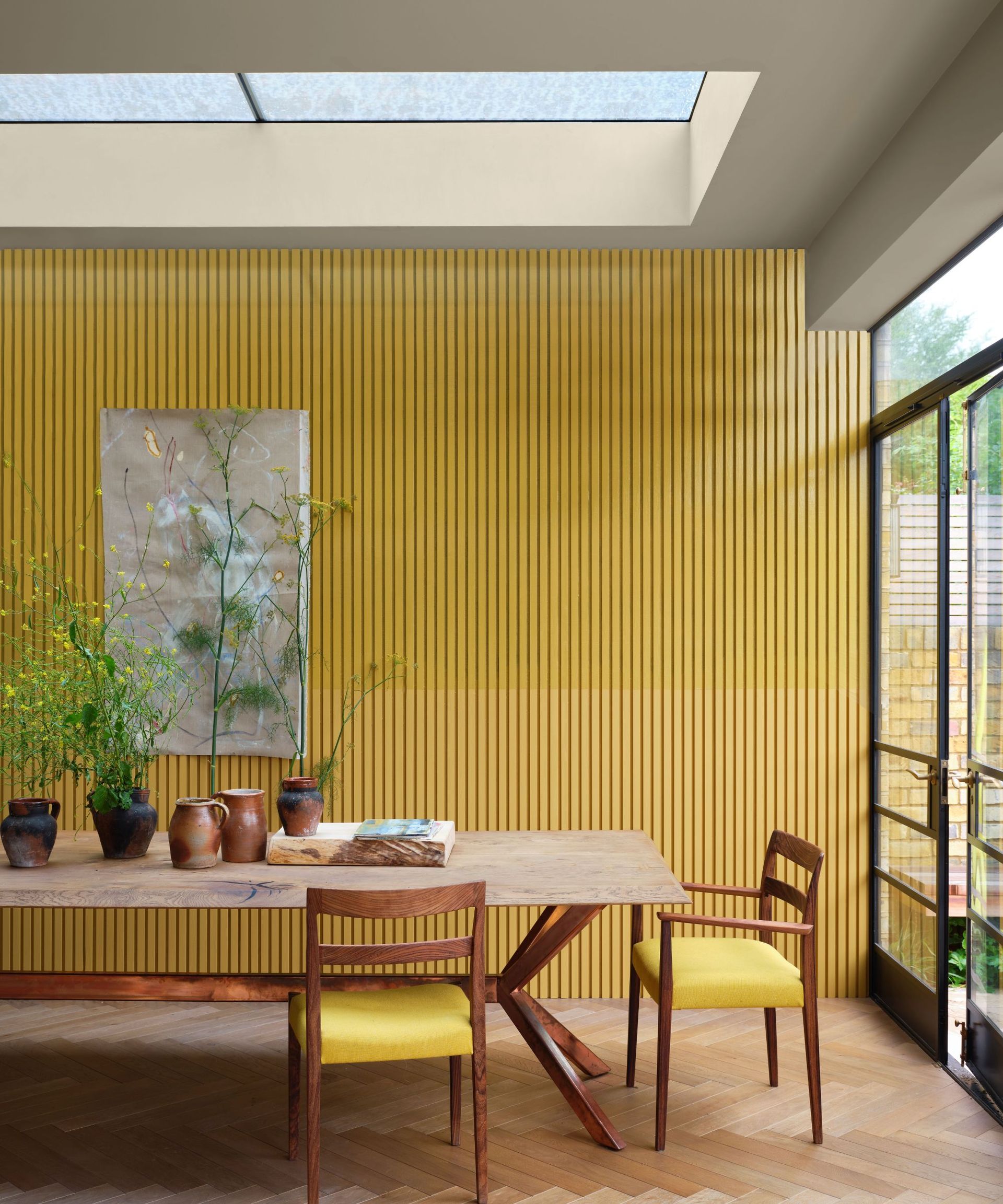 However, don't follow these assumptions too closely if they don't work for you. Maybe blue is too cool of a shade for your home and it would feel stark rather than calming and perhaps in fact decorating with a warm rich red makes you feel relaxed and comforted.
'There's definitely truth to certain color combinations working well together and consistently evoking feelings like calm, warmth, and playfulness. That said, I always advise my customers and design clients to follow their instincts when it comes to color palettes,' explains designer Kathy Kuo. 'If you love a particular color or palette, go for it! You can always rearrange, redecorate, or repaint if your tastes change and feeling happy and excited about your color choices matters more than anything prescribed by 'color psychology.'
Kathy Kuo is a celebrated interior designer and international guru within the home and lifestyle space. She has 20+ years of experience in the design industry.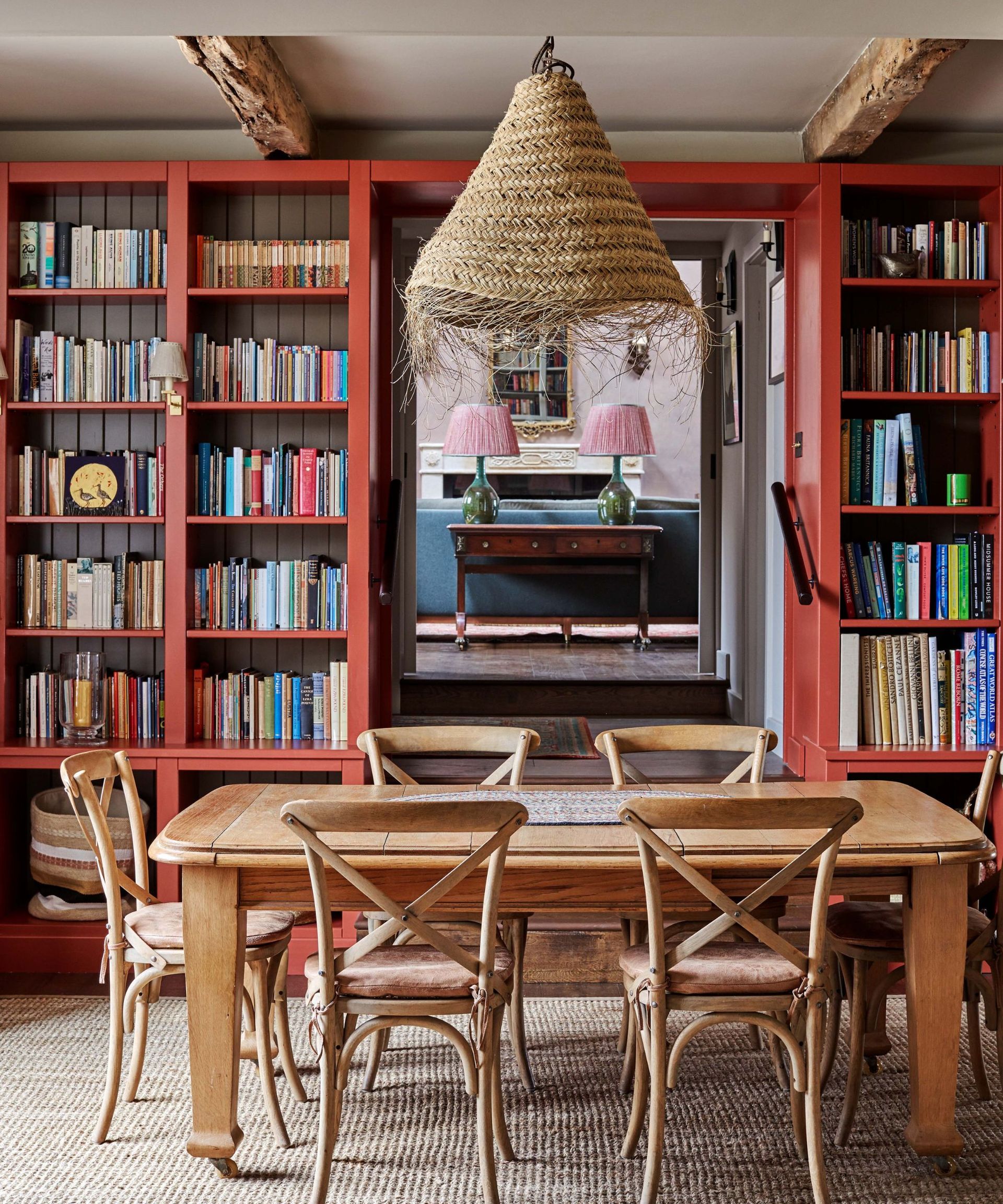 'Color absolutely affects the mood and ambiance of a space and how people feel and interact within a space. Interestingly, however, people will view the same color differently. For some, light bright spaces are calming, restorative, and relaxing, while for others light bright spaces can feel cold, soulless and clinical and not at all pleasing.' adds designer Cherie Lee.
'For some dark moody cocooning colors offer a sense of calm and peace, while others may find this somber, oppressive, and even a little depressing. Some people will be energized in colorful rooms, while others will find an abundance of color draining and chaotic.
'And be mindful also that seasons will also affect how people view color, dark colors in winter may feel welcoming, whereas in summer months it can have the reverse effect.'
---
The takeaway? Color psychology should impact the decisions you make when it comes to choosing schemes for your home. Even if you aren't aware of it, you are probably already are using color psychology, naturally, you will be picking out shades that lift or calm your mood. But now perhaps just pay more attention to it while you decorate.
Sign up to the Homes & Gardens newsletter
Decor Ideas. Project Inspiration. Expert Advice. Delivered to your inbox.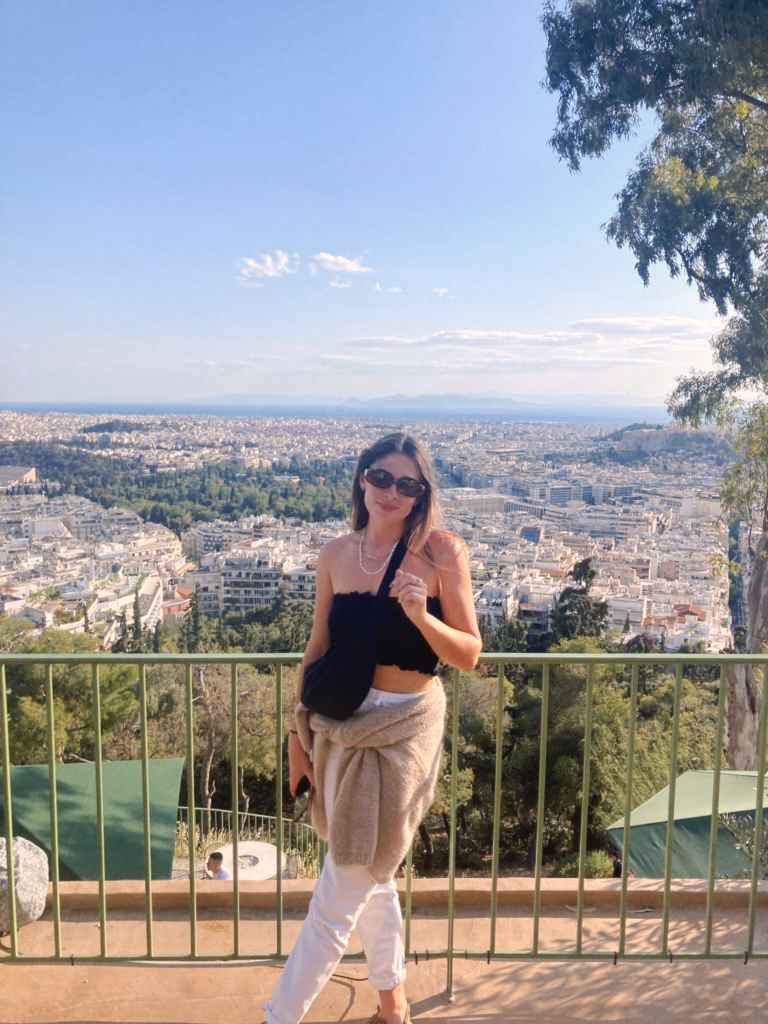 I am the Head of Interiors at Homes & Gardens. I started off in the world of journalism in fashion and luxury travel and then landed my first interiors role at Real Homes and have been in the world of interior design ever since. Prior to my role at H&G I was the digital editor at Livingetc, from which I took a sabbatical to travel in my self-converted van (not as glamorous as decorating a home, but very satisfying). A year later, and with lots of technical DIY lessons learnt I am back to writing and editing, sometimes even from the comfort of my home on wheels.