5 colors that will add value to your home, according to designers
These are the colors that are most likely to add value to your home, according to the experts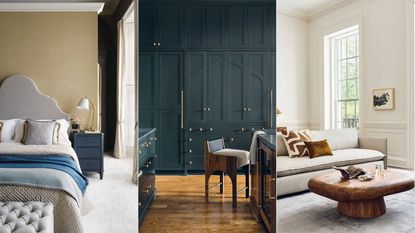 (Image credit: Sims Hilditch, Heidi Caillier, CB2)
When choosing paint colors for your home, there are many factors to consider. Above all else, you should opt for colors that best reflect your interior style and hues that you are most naturally drawn to. However, it may also be worth choosing colors that are likely to help add value to your home.
Home decor can be costly, so having an understanding of which colors are considered the most universally appealing and subsequently likely to improve the value of your home will help you avoid having to repaint ahead of having your home valued.
We spoke to interior color specialists to get their views on the best color trends and paint ideas that are most likely to add value to your home.
Which colors add value to your home?
Color ultimately comes down to personal preference; some people are drawn to certain hues while others aren't. However, experts seem to agree that when designing your home with its value in mind, it's best to opt for inoffensive hues that don't make too much of a statement.
'Typically, colors that don't offend anyone are best,' says real estate agent and founder of State and Season Lucy Small. 'It's important to pick soft, gentle colors and not overdo your home with a different color in every room.'
Ruth Mottershead, Creative Director at Little Greene adds: 'Think about how a space is used in order to create a versatile palette with longevity.'
Farrow & Ball How to Decorate
Develop your understanding of how to decorate with paint with this Farrow & Ball book; providing inspirational advice for all types of home decor.
1. Warm neutrals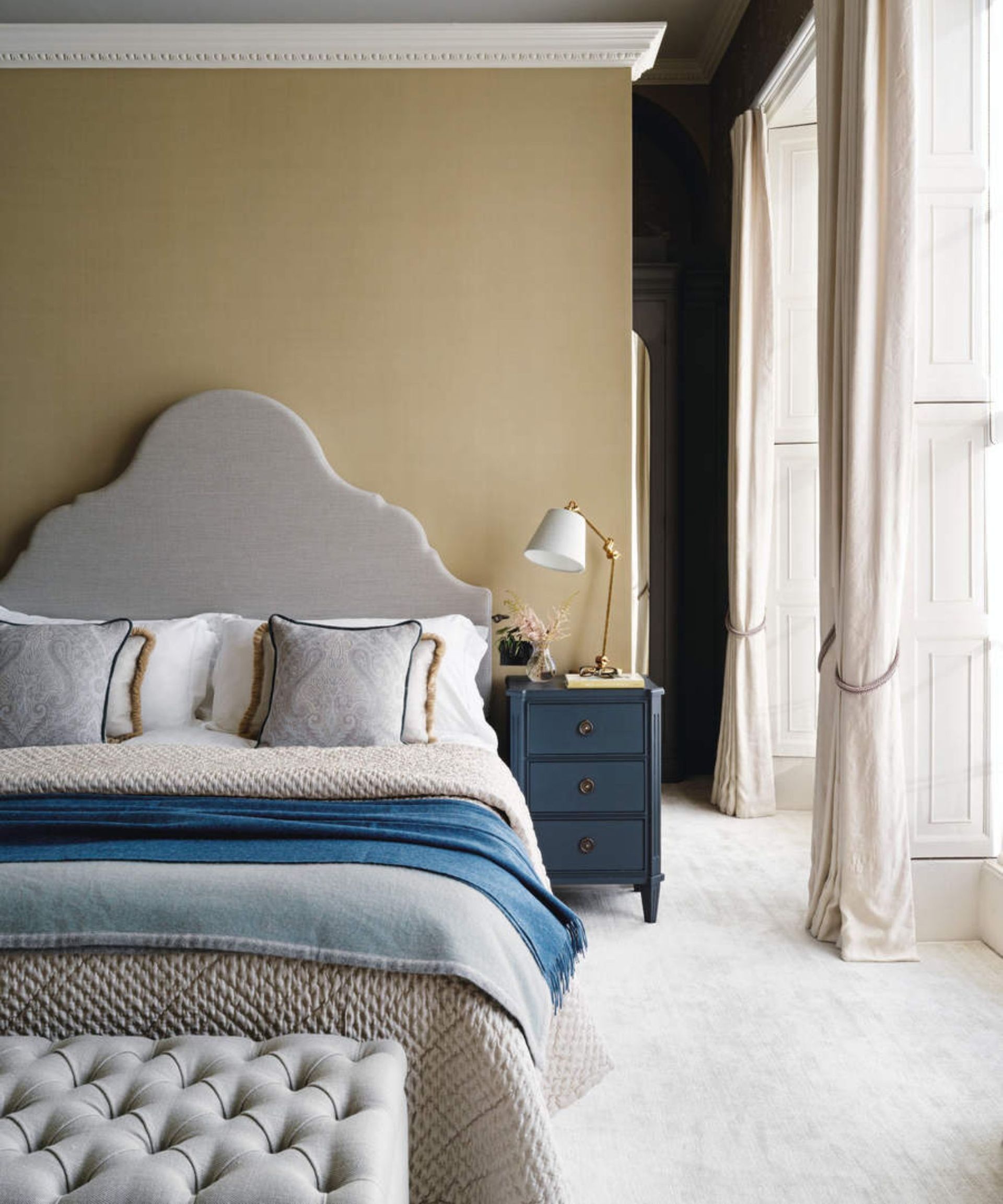 No doubt the most popular advice from color experts is to opt for warm neutral hues to add value to your home. Decorating with neutrals provides a subtle and calming backdrop in the home and pairs well with many different design styles, so it's arguably the most versatile of all palettes.
'For years grays have dominated the neutral spaces in our homes, but warmer tones are making a comeback and becoming increasingly more attractive for homebuyers,' observes Ashley McCollum, color expert at Glidden. 'Add value by increasing your property's comfort level with timeless warm neutrals.'
Ashley McCollum is a Marketing Manager and color expert for PPG's Architectural Coatings business in the U.S. and Canada. Prior to joining PPG in 2017, Ashley's career was heavily focused on color and visual merchandising for retail environments. Ashley earned her MBA in Marketing/Management from Slippery Rock University of Pennsylvania.
'If you're looking to increase the value of your home with a potential sale, a safe and effective approach would be to stick to the neutrals,' agrees Flora Hogg, interior designer and color consultant at Craig & Rose.
There are endless colors that fall into the neutral category, which will all maintain a subtle look in the home, as Helen Shaw, Director of Color Marketing at Benjamin Moore suggests: 'Light grays, taupes, and crisp whites work well on walls.'
2. Classic whites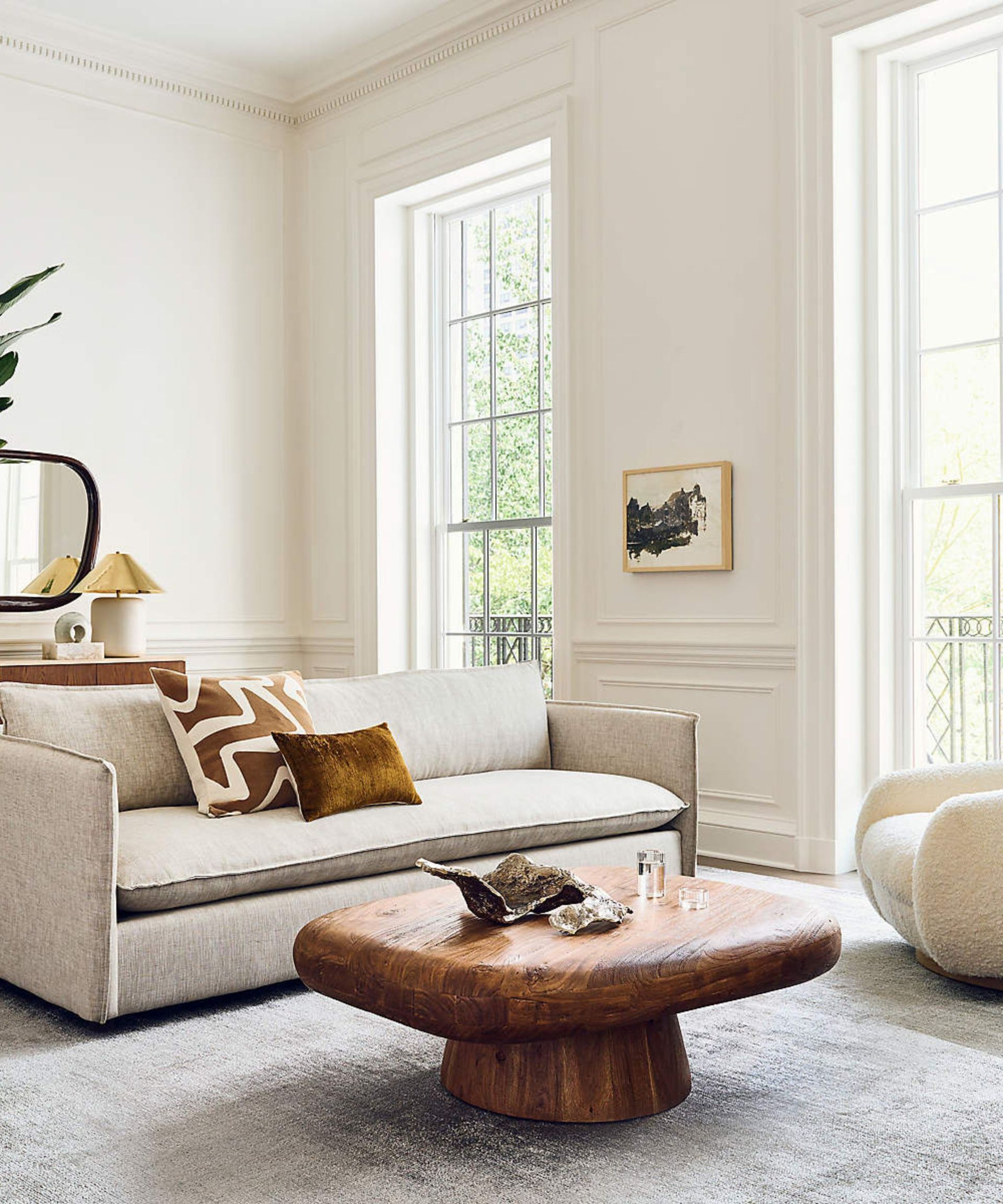 White can be seen as the most classic of paint colors in the home, but with the rise of maximalist decor in recent years, white has arguably become less popular. However, experts say variations of white room ideas can be effective in adding value to your home.
'Warm whites and off-whites will never go out of style, as you can layer your personality on top of them with furniture and different accents, while home buyers will see a blank slate for themselves,' advises Amanda Wiss, Founder of NYC-based home staging company Urban Staging
'It may sound boring but classic neutrals in white and off-white colors are the safest bets when trying to increase the value of your home for sale,' agrees Katharine Rhudy, designer at Reed & Acanthus. 'Neutral colors are timeless and more versatile, enabling potential buyers to envision how they might make a house their home.'
3. Opt for a dark kitchen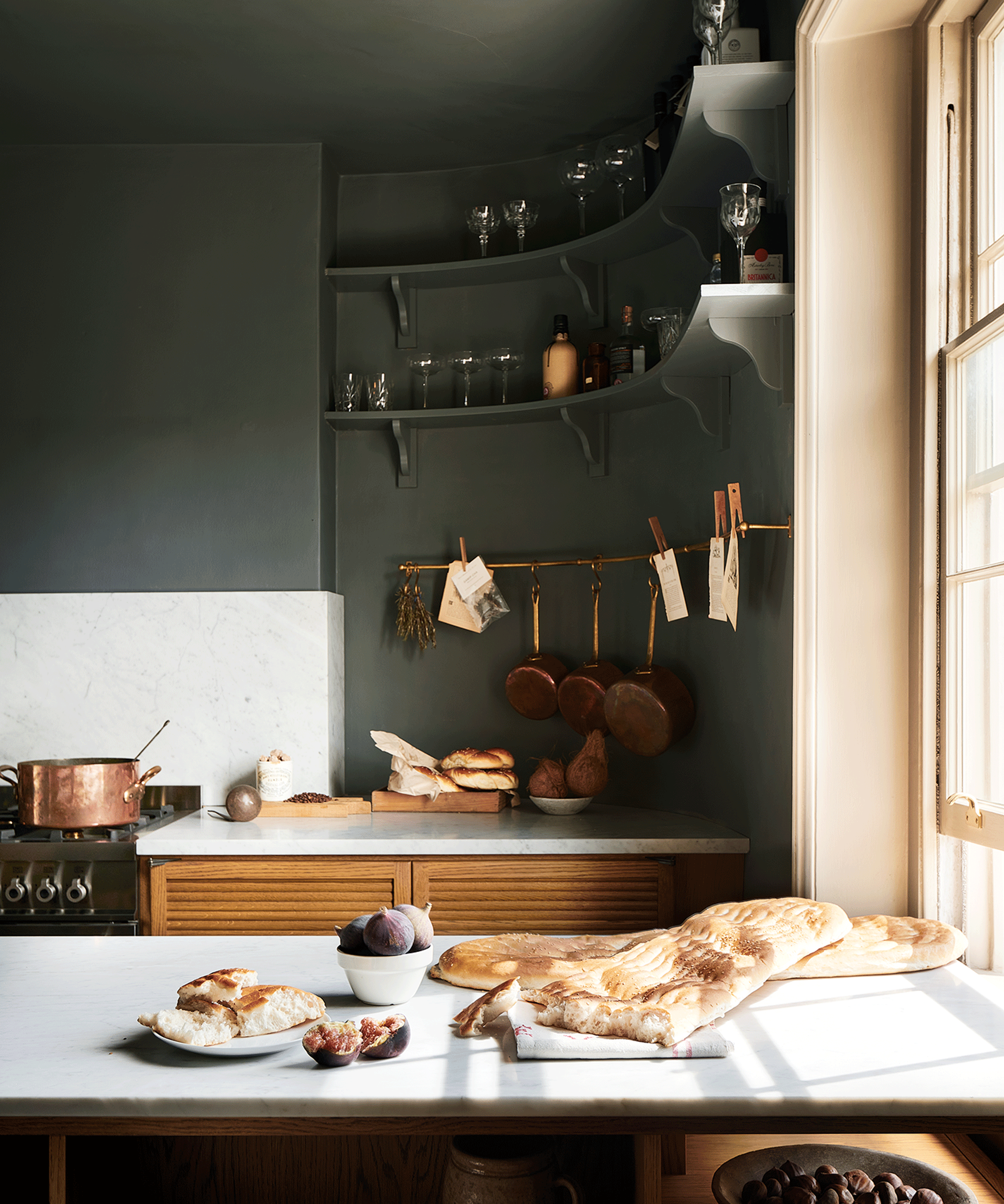 While you may choose to opt for neutral hues as the main backdrop color in rooms such as the entryway or living room, experts say that opting for deeper hues in the kitchen can have a positive impact on the value of your home. Helen Shaw explains that dark hues in the kitchen create a classic look that may be an appealing factor in the overall look of your home:
'The most popular kitchen cabinetry colors at the moment are dark blues and greens. The kitchen is one of the most important rooms in the home and often drives a sale. You can afford to be confident with your choices especially if teamed with a classic shaker design which never seems to go out of style.'
Helen Shaw is part of Benjamin Moore's UK division. Color expert and international marketing director, Helen and her husband Craig are founders of Shaw Paints, acquired by Benjamin Moore in 2020.
4. Go bold with the front door color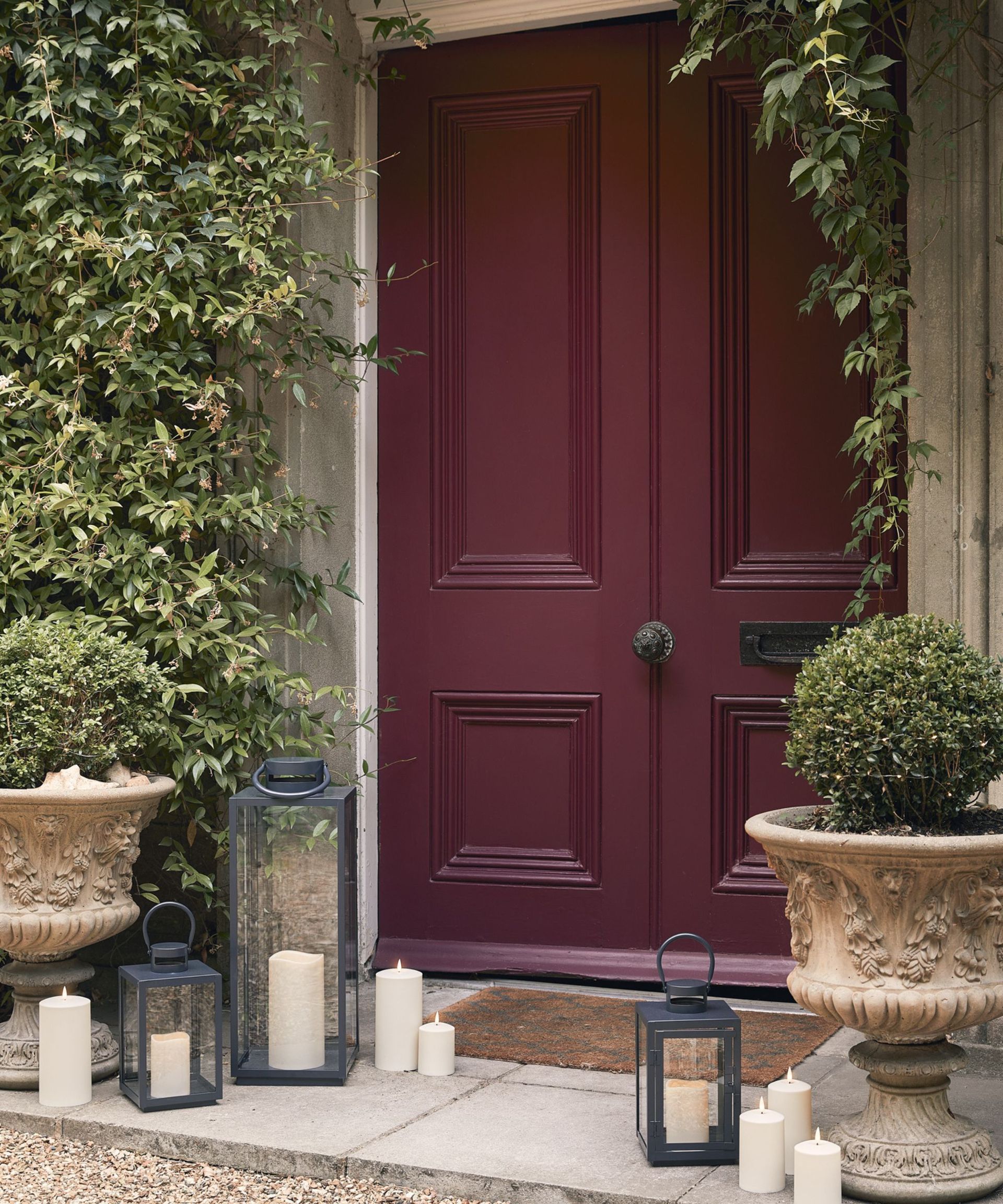 While it may be one of the more unexpected ideas, experts suggest choosing a strong color for your front door to uplift the value of your home. Helen Shaw says that research points to 'strong colors on front doors being a pull factor, so it's about how you use color and where.'
You can get creative with the color you choose, but it should ultimately complement the wider interior scheme of your home, especially if you do opt for a slightly bolder hue.
5. Consider paint details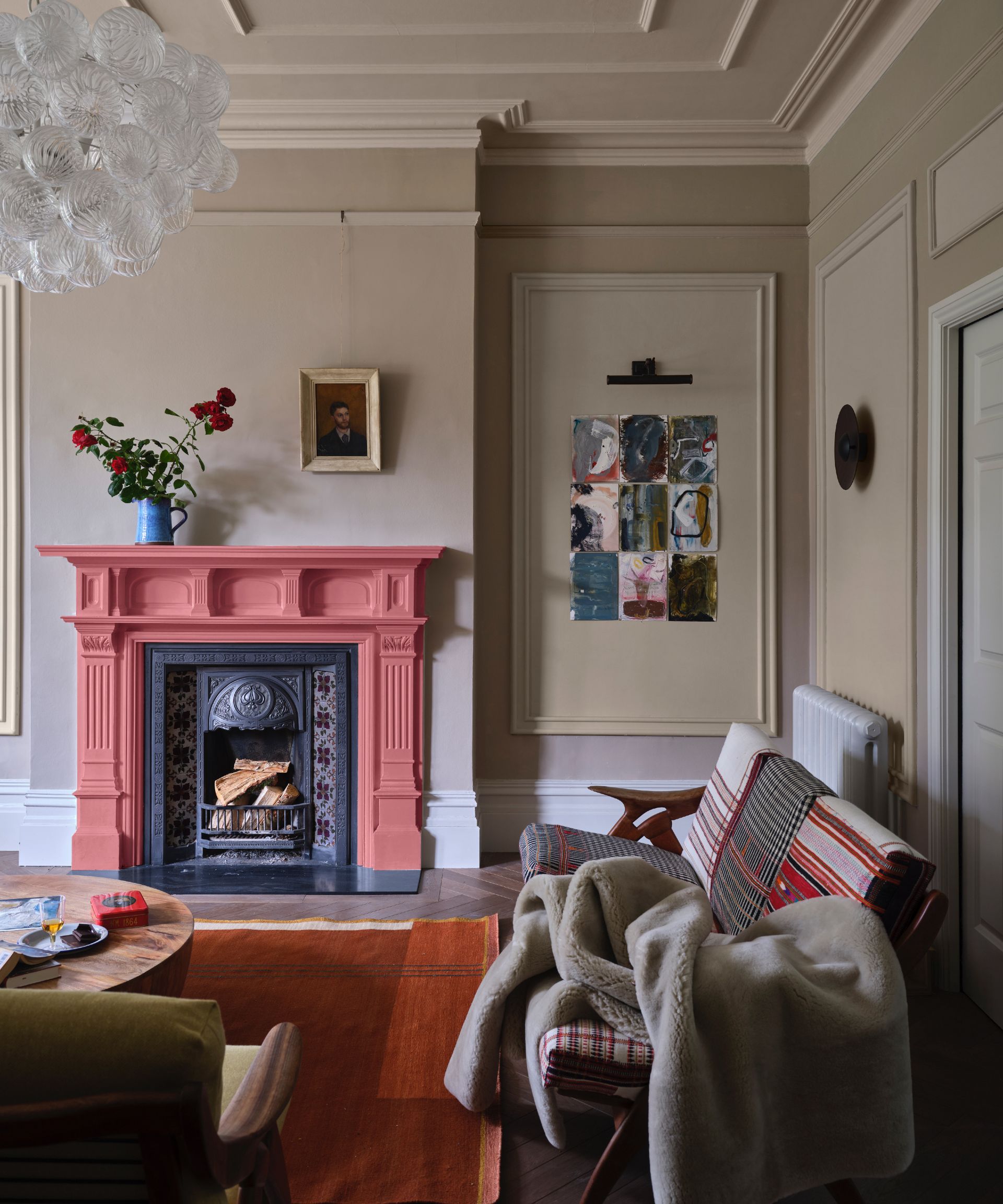 'As with all good design, the devil is in the detail,' warns Helen Shaw. So, when choosing colors for your home, don't just settle on one shade, make sure you pay attention to the colors of architectural details in your home, which can elevate a room to the next level and ultimately make your home more appealing overall.
'Small flourishes such as celebrating architectural detail transforming them into eye-catching elements, or following the line of a skirting board with stripes in pretty pastels can make all the difference,' concludes Helen.
FAQs
Which colors should be avoided in the home?
While the colors you choose for your home are a personal choice, experts say that there are colors that can have an adverse effect on the overall appeal of your home, so it may be worth avoiding these.
Laura Chappetto Flynn, designer at Element Design Network explains: 'Often times before a house goes on the market, all of the walls are painted a crisp white. I find this to be extremely cold.' So if you do want to decorate with white, it's generally better to opt for warm whites or off-white for a less sterile look.
Ben Thomson of Promain Paints adds: 'Currently, fuchsia, neon, and hot pink are the least attractive colors to paint your home.'
What other factors should be considered when choosing colors?
Colors appear differently in different spaces, so it's important to make sure the colors you opt for will work well in your specific space. Ruth Mottershead advises: 'Consider the light in the room; south-facing rooms usually have warmer light, making colors appear more yellow, so cooler shades tend to read as more neutral, and warm tones can often be too intense.'
'North-facing rooms tend to make colors look consistently flatter and cooler than they would when bathed in direct light, so use warm colors to avoid this,' concludes Ruth.
Ruth Mottershead is a color and interior design expert who works as Creative Director at Little Greene, a brand renowned for its beautiful paint and wallpaper collections, many of which are inspired by nature.
---
While paint color can be an important factor in improving the value of your home, there are lots of other home decor ideas to consider, too. We've rounded up the best ways to add value to your home, to give you some more inspiration.
Sign up to the Homes & Gardens newsletter
Decor Ideas. Project Inspiration. Expert Advice. Delivered to your inbox.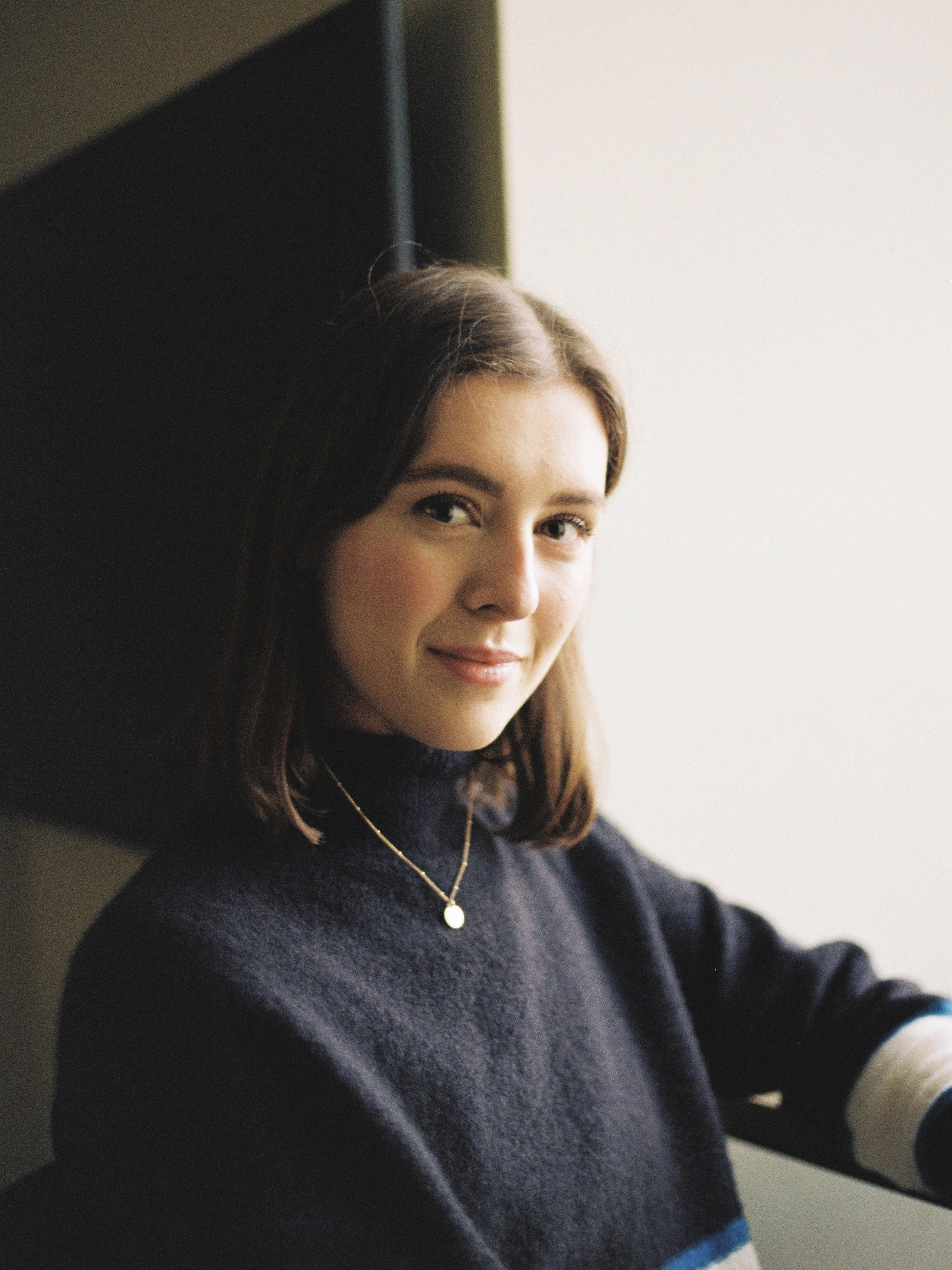 Emily Moorman is a News Writer at Homes & Gardens, working across a range of topics spanning interiors, celebrity and emerging trends. With a background in the fashion industry, Emily is well-versed in the world of design and trend cycles. Her undergraduate degree was in Fashion Communication and Promotion which she studied at Norwich University of The Arts, specialising in writing and digital communications.