Summer Thornton on decorating with color: a masterclass
Color savant and Wonderland: Adventures in Decorating author, Summer Thornton, shares her tips for decorating with color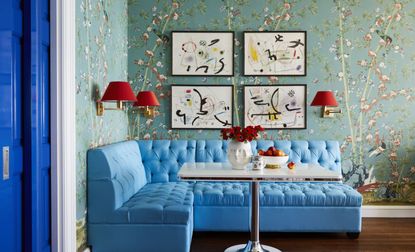 (Image credit: Thomas Loof / Summer Thornton)
If you weren't familiar with designer Summer Thornton, there's a quote sprawled across a page in her new book, 'Wonderland: Adventures in Decorating', that would tell you all you need to know about her style. It reads: 'Beige is for beginners.' Indeed, Thornton is a wizard when it comes to decorating with color, and there's not a page in the book that isn't splashed with it.
'I do not believe there is such a thing as too much color. I think color should be incorporated into your home in a way that makes you feel good,' Thornton tells us. 'I am an all-or-nothing kind of person so I don't believe in dipping my toe into color. If I use color, I layer it up and pile it on. I do not believe in balancing it with neutrals.'
If you're at all color wary, or you're looking for permission to up the ante on your room color ideas, keep reading. Thornton shares with us her best advice about bringing color into a space, where to look for inspiration, how to build up color risk tolerance and more, below.
Want more from Summer Thornton? Check out her book 'Wonderland: Adventures in Decorating' .
Decorating with color: Summer Thornton's best advice
Neutral devotee ready to ditch the white walls? Color-lover hoping to hone your craft? Either way, Thornton's ideas will help you see color in a whole new light.
1. Find 'your' colors
Everyone has colors they gravitate toward over and over again. The ones that show up in your closet constantly, or in your home no matter how many times you move. Eschew trends in favor of those shades, Thornton says. Those are your colors.
'Color is about feeling and mood. I believe in choosing colors that elicit a response from the person who will be spending the most time with it,' the designer explains. 'For example, do not assume your bedroom has to be light because the general rule is a calming bedroom is best. I'm doing a project right now for a woman who loves emerald green, that makes her feel good, so we are swathing her bedroom in that color. I love being in pink rooms so my living room is a soft pink and I love the glow it gives all year round. It's about feeling as much or more than look.'
2. Go hard or go home
Forget dipping your toe in the water. Thornton's advice? If you love a color, jump straight into the deep end.
'Most people would generally advise to "test out" color with a pillow here or there. I say find a color that elicits joy and re-cover your entire sofa in it,' Thornton says. 'My living room sofa is a luscious papaya color and I love the jolt of energy it brings to my living room everyday,'
3. Test colors with large samples
When testing paint ideas, the tendency is to paint a few small squares on a single wall and make a decisions, but that's not the best way to got about it, Thornton says.
'Color is important to test in large samples. I believe in painting large swaths of color on all four walls and looking at it at different times of the day before committing to painting the entire room from a small swatch,' she explains. 'Same thing goes with a fabric, if you love a fabric and want to cover your sofa in it, order a yard first to make sure you like it on a larger scale.'
4. Don't ignore small opportunities for color
If you're solely bringing color into your space with accessories and throw pillows, your room is missing out on a rainbow of opportunity. For example? 'A fun way to bring color into a room is with lampshades, but they shouldn't be the only color in a space, make sure the intensity is matched somewhere else in the room,' Thornton explains.
In the room above, the red lampshades serve as a point of contrast for the rest of the room's cool tones, but they also help bring out the red colors in the wallpaper. The unexpected touch elevates a pretty room into a stroke of decorating genius.
5. Keep an eye out for color inspiration
Thornton spaces feel original because she doesn't limit herself to the hues and palettes that are typical of interiors. 'As far as knowing what colors look good together I like to look to fashion and art to see unusual and fresh combinations. Artists tend to be a lot more free with color than traditional decorators, breaking more rules and introducing more exciting palettes,' she says. 'I also pick up a lot of palettes from movies and TV shows. I'm often pausing a film to take a picture of the set design.'
6. It's all about the combo
When it comes to color combinations for rooms, it's all about the mix. 'There are only so many colors in the rainbow but it is all in how they are used and combined that keeps things interesting for me,' Thornton says. 'I tend to respond more to warmer palettes. I love pinks, oranges, reds, plums and golds, but truly I embrace all colors and it just depends on my mood or the space! I love looking at fashion for new and interesting color combinations.'
'I want to embolden people to be themselves, to get lost in decorating, to follow the rabbit down the hole and see where they end up,' Thornton says. 'A lot of times people have too much fear about decorating. Fear of making a mistake, fear that they will fall out of love with a color or a scheme. I want people to instead lead with love and passion and do what feels right to them. After all, it is decorating and as Dorothy Draper so brilliantly said...Decorating Is Fun.'
Sign up to the Homes & Gardens newsletter
Decor Ideas. Project Inspiration. Expert Advice. Delivered to your inbox.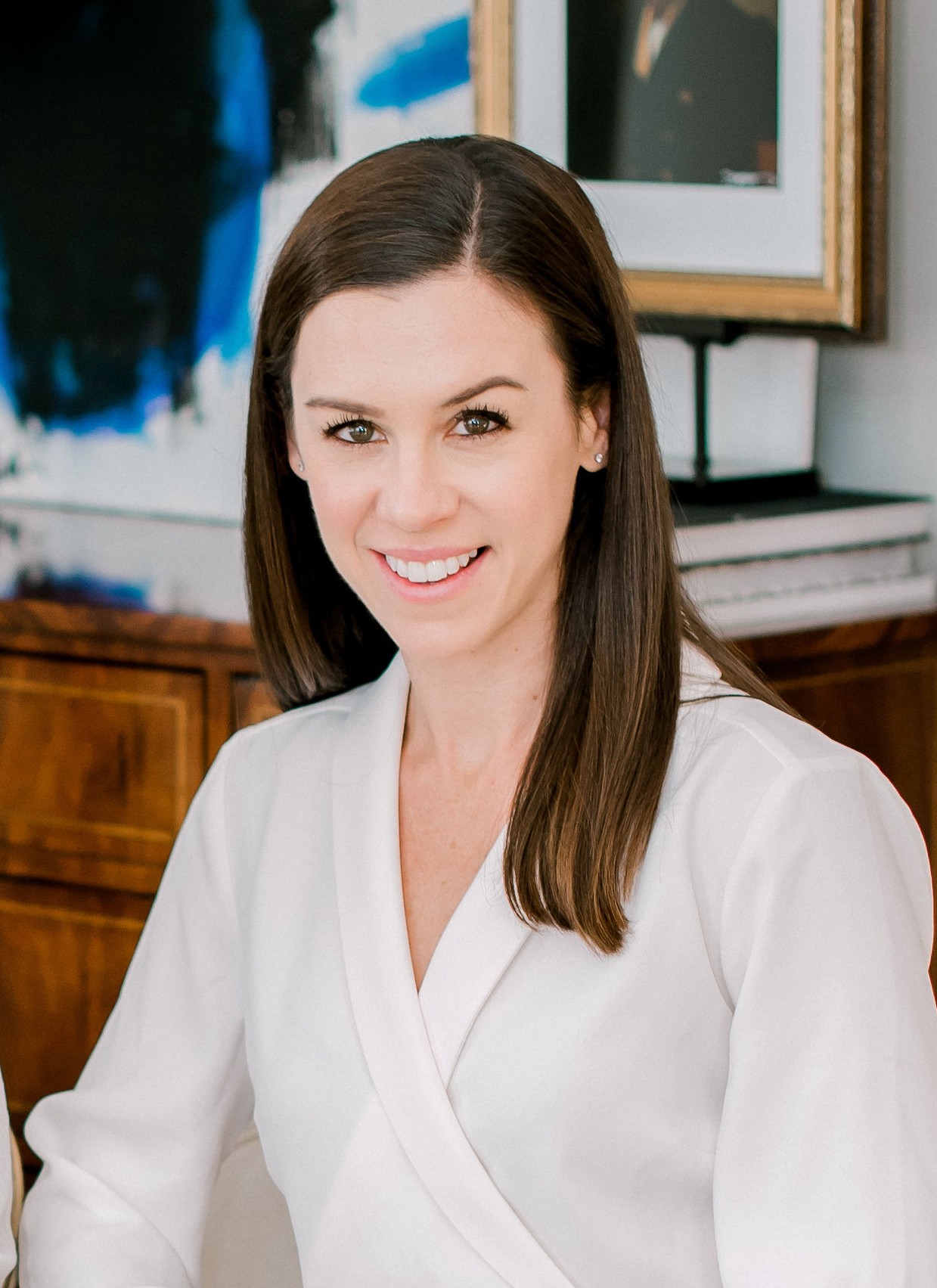 Executive Editor, Homes & Gardens
Kaitlin Madden Armon is a writer and editor covering all things home. Her work has appeared in Real Homes, Architectural Digest, Martha Stewart Living, Refinery29, Modern Luxury Interiors, Wayfair, The Design Network, and lots more. She graduated from Northeastern University with a degree in journalism and currently lives in Connecticut with her husband, three kids, and black lab.