Drapes vs curtains vs shades vs blinds: the differences, benefits and drawbacks
Choose the best window treatment. This is the lowdown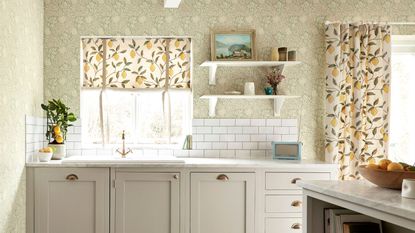 (Image credit: Morris & Co)
Assessing drapes vs curtains vs shades vs blinds as window treatments? The right choice will tick the boxes for style, privacy, and light control, so the selection is a vital element of any room's decor.
Each of these different window treatment ideas might be suitable to dress a particular window in your home, and picking the best option among them requires an appreciation of their particular advantages – and any reasons they might not be the top choice for a room.
Here, we compare the benefits and possible downsides of drapes vs curtains vs shades vs blinds to make choosing an easier decision.
Drapes vs curtains vs shades vs blinds
Window coverings have to fulfill aesthetic criteria, complementing the other elements of the room's decor. But curtain ideas and window blind ideas also have a practical function. They're often needed for privacy, they may have to filter light or to block it entirely when required, and they might need to prevent glare on screens. They also have to be suited to the room's conditions – for example, the humidity of a kitchen or bathroom – and its aspect, perhaps to protect furniture and flooring from direct sunlight, or to make the space cozier.
Drapes vs curtains vs shades vs blinds is the typical lineup from which you'll be picking, and this is what you need to know about each.
Drapes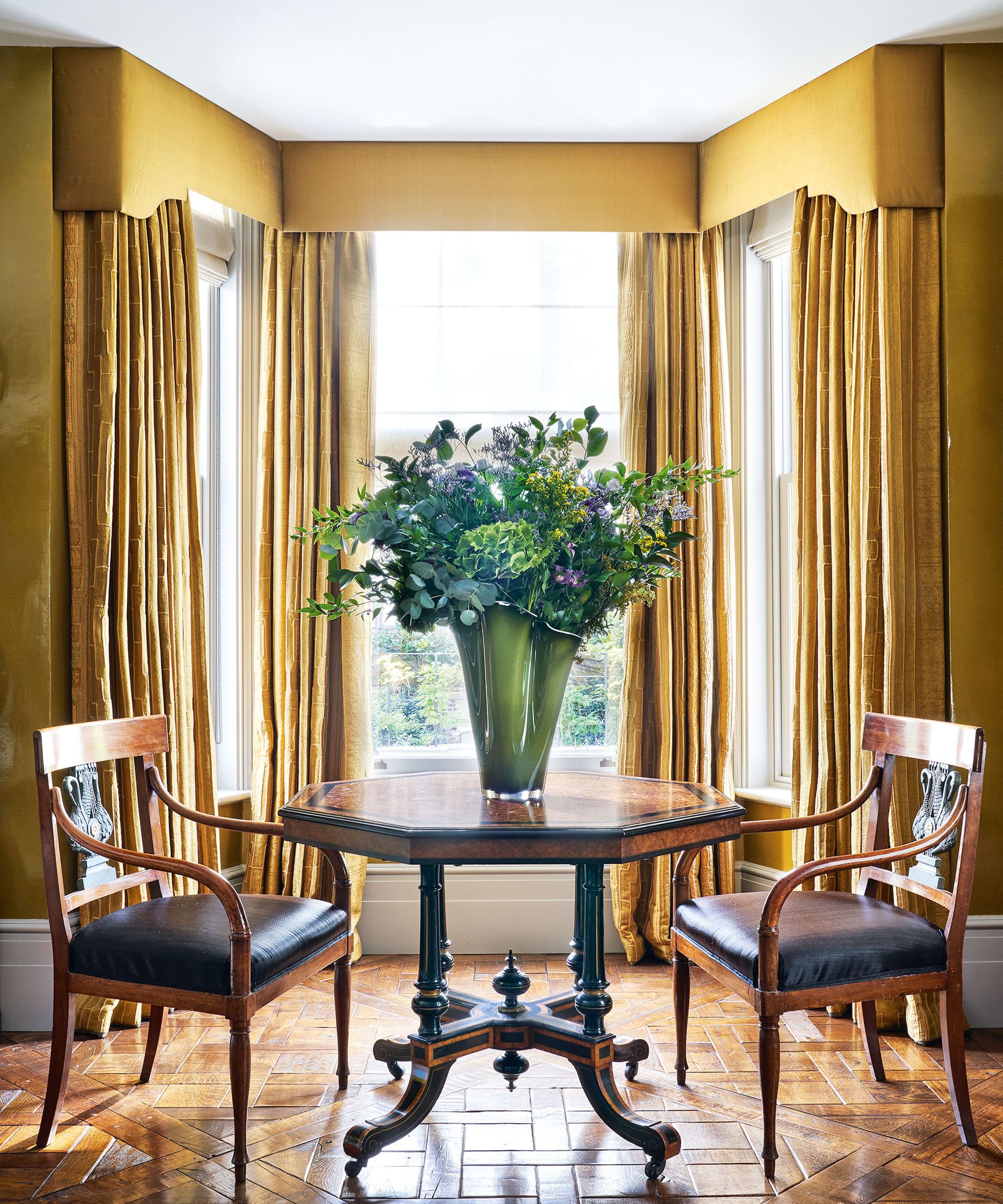 Drapes are fabric panels generally used in pairs that dress a window for privacy and to block the light as necessary, and they also add softness to an interior because of their style.
While the words curtains and drapes are often used for the same type of window covering, drapes are typically heavier as they're often made from weightier fabrics, such as velvet, and lined to stop light entering a room.
Drapes can be used for both living spaces and bedrooms: in the latter, their light-blocking qualities are especially desirable to aid a better night's rest.
Hung from curtain rods, drapery panels can have pleated headings in different styles such as popular pinch pleats, triple pleats, or elegant goblet pleats. Be mindful that your choice here will affect the fullnesses of fabric required and how the curtains stack. Drapes could alternatively hang from grommets or rod pockets.
Drapes are typically designed to reach the floor (although they don't have to), or even for the fabric to pool onto it. Pooled fabric looks lavish and is ideal for spaces used for entertaining, although it does make the drapes a little more time consuming to arrange.
Drape fabrics might be plain or patterned, neutral or bold, and thus offer plenty of decorative potential.
'Drapery can provide beautiful color and pattern to a room through fabric, but can also be a great choice for privacy,' says Maggie Griffin, founder and principal designer of Maggie Griffin Design. 'I love the ceremony of opening the drapery each morning to a full, open window.'
Curtains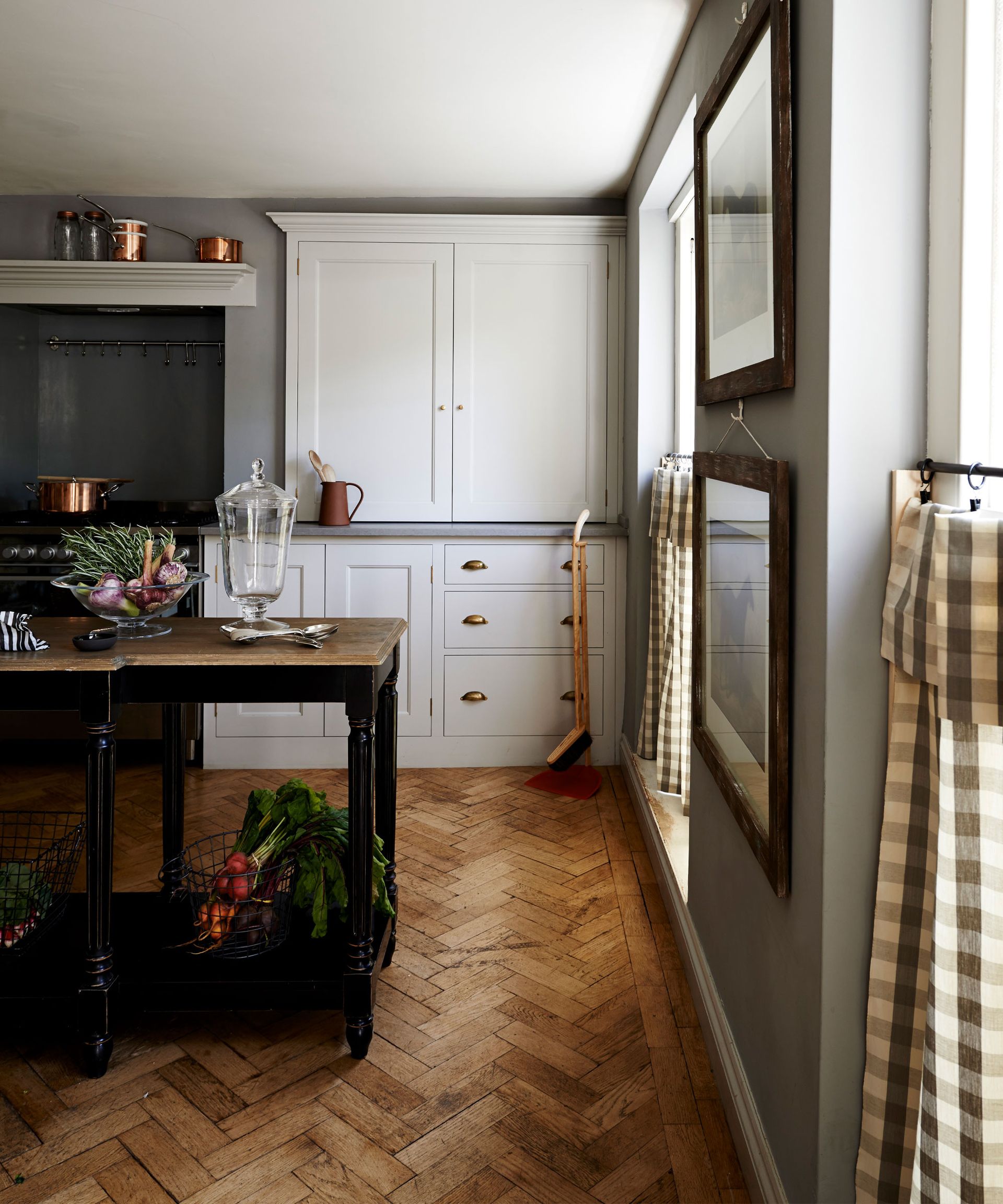 As we've noted, curtains and drapes are words used for the same type of window treatment composed of fabric panels. Curtains, though, might be lighter than drapes. Sheer curtains, for example, will just filter light and add a measure of privacy or think café curtains, which cover only the lower half of a window. Equally, though, curtains can be heavier, to block light in bedrooms, or teamed with blinds or shades to achieve the same aim.
Curtains might be used in any room of the home and, like drapes, add softness to an interior because of the gentle folds of fabric.
As with drapes, curtains hang from a rod and a wide choice of heading is available including different types of pleats, grommet designs with eyelets that slide onto the rod, rod pockets, tie tops and tab tops. The heading choice can make them more formal or more casual in appearance and, again as with drapes, influences how much fabric is required, and how the curtains stack when open as well as how they hang.
There's a huge choice of fabrics, colors, plains and patterns to pick from to create the desired look for the window.
Shades
Shades are typically fabric window treatments – like drapes and curtains – but are fitted to a window rather than hanging from a rod to below sill level or the floor. As well as fabric designs, though, there are versions made from bamboo or other natural materials, or from hard-wearing vinyl.
Shades are available in different opacities to allow you to filter light or darken a room. Solar shades, meanwhile, can block UV rays to help stop spaces overheating and protect furniture and flooring, while cellular shades provide insulation against heat and cold.
There's a large range of shade styles on offer. Roller shades are sleek; woven designs have a textural quality; pleated shades create a modern, crisp finish and can be made to fit unusually shaped windows and skylights; and Roman shades are the most decorative, gathering fabric in gentle folds when they're opened.
Shades are generally designed to be raised to let in light, but some can be operated from both the top and bottom of the window for additional flexibility with light control and privacy at different times of the day.
You might choose shades as an alternative window covering from drapes and curtains around the home. They're ideal when there isn't room to hang curtains – for example in the kitchen – or if you prefer a more minimal, contemporary aesthetic. However, they can be combined with curtains in living rooms and bedrooms, providing benefits like light control and energy efficiency without losing the decorative effect of curtains.
There's a huge range of colors to pick from as well as plains and patterns for some shade types, while those such as pleated shades are typically more understated.
'Shades are a great choice in more utility areas where you need a little color, a little softness, a little pattern, but don't want the hassle of a long drape,' says Maggie Griffin. 'We use shades for mud rooms, laundry rooms, wet bars, and pantries.'
Blinds
Like shades, blinds allow privacy and light control, fitting to a window. However, because they have slats (louvers), they can provide additional flexibility when it comes to both, as slats can be open flat or angled while the blind is still down. On the downside, they won't block light as throughly as some shades can because of their louvered design.
Both horizontal slat and vertical slat blinds are on offer; the latter are often selected for sliding doors and large windows. A choice of slat sizes, meanwhile, allows you to complement the proportions of a window.
Blinds are less decorative than drapes, curtains or many shades since they're made from materials like vinyl, wood, faux wood and aluminum, but there are options when it comes to wood tones and color depending on the material from which they're made.
Blinds are versatile enough to be used in all rooms but, as with shades, combining them with curtains is a way to create a more dressed window with contrasting, softer lines.
'Blinds are nice when you need something that can be opened and closed easily – especially for kids,' says interior designer Maggie Griffin. Her recommendation? 'Always go with white wood ones!'
Is it better to have curtains or blinds?
Whether it is better to have curtains or blinds depends on a number of factors, including light control, privacy and budget. 'Curtains are readily available and affordable,' says Kelly Simpson, senior director of design & innovation at Budget Blinds, experts in blinds, shades, shutters, and drapes. Be aware, though, that curtains in standard sizes may not fit a particular window.
As for blinds? 'Blinds give you a lot of flexibility when it comes to privacy,' says Kelly. 'You can tilt them part way to obscure your view or close them completely to provide full privacy.' But note a possible disadvantage. 'Blinds are inefficient at preventing heat loss,' Kelly advises. 'So, if you live in a colder climate area, you may want to consider a different window covering solution, such as cellular shades, or layer curtains or drapery over your blinds to help with insulation.'
What is the difference between blinds and shades?
Blinds are slatted window treatments, creating either horizontal or vertical lines depending on which type you select, and they're made from materials such as wood, faux wood, and aluminum.
Shades are typically, though not always, made from fabric. 'There is a wide variety of types of shades: Roman shades, cellular shades, dual shades, sheer shades, natural shades, and solar shades, and all can be completely customized to fit the shape and size of your windows,' explains Kelly Simpson, senior director of design & innovation at Budget Blinds. 'Because there is such a variety, there are options for every budget and need.'
Sign up to the Homes & Gardens newsletter
Decor Ideas. Project Inspiration. Expert Advice. Delivered to your inbox.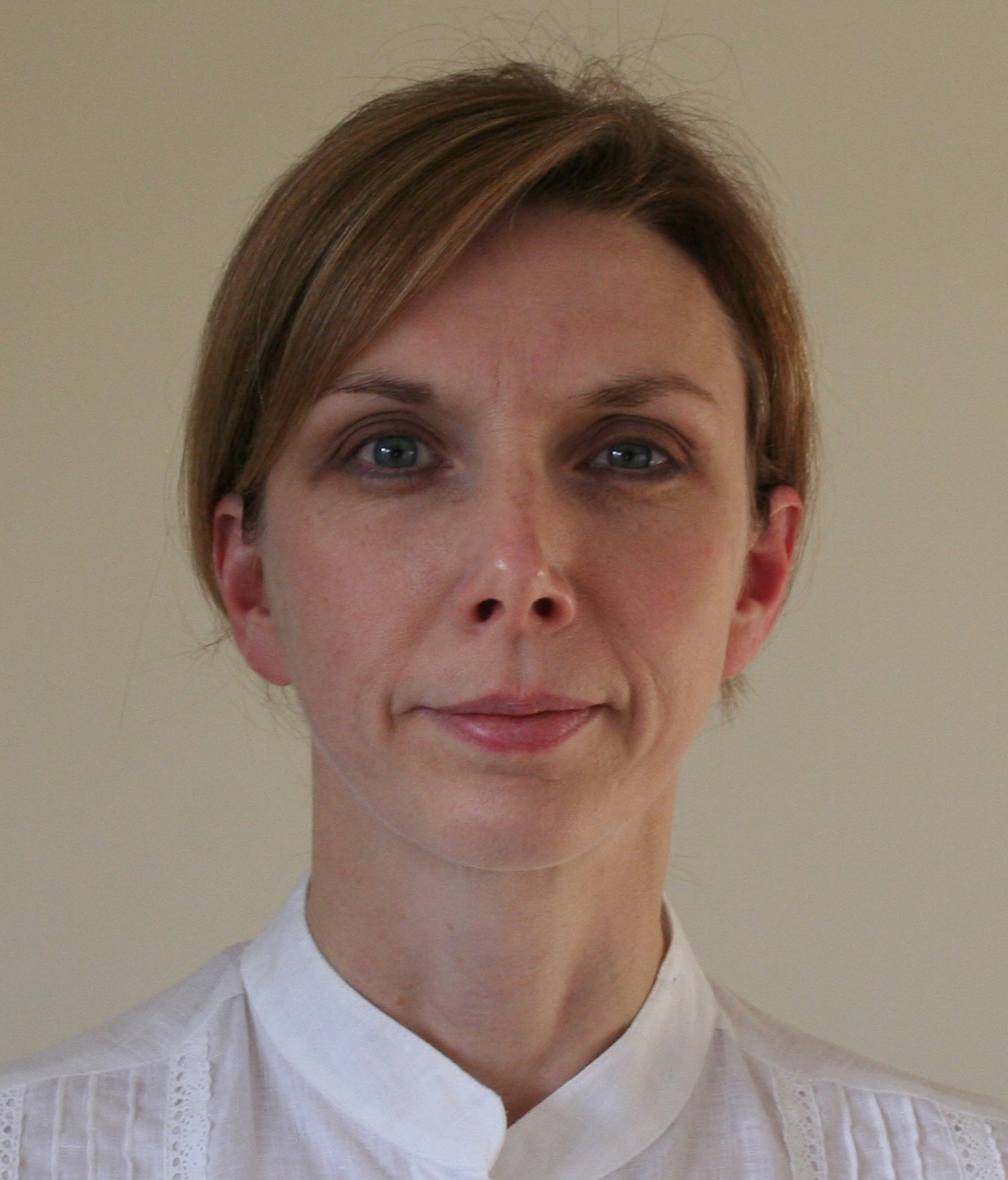 Sarah is a freelance journalist and editor. Previously executive editor of Ideal Home, she's specialized in interiors, property and gardens for over 20 years, and covers interior design, house design, gardens, and cleaning and organizing a home for H&G. She's written for websites, including Houzz, Channel 4's flagship website, 4Homes, and Future's T3; national newspapers, including The Guardian; and magazines including Future's Country Homes & Interiors, Homebuilding & Renovating, Period Living, and Style at Home, as well as House Beautiful, Good Homes, Grand Designs, Homes & Antiques, LandLove and The English Home among others. It's no big surprise that she likes to put what she writes about into practice, and is a serial house renovator.