How to keep an entryway warm and cozy in winter – without heating
Need to warm up a cold entryway without heating? Experts explain how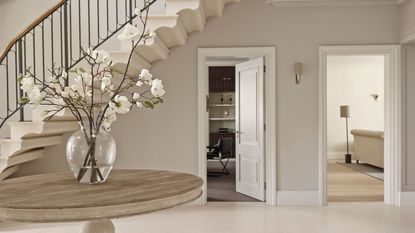 (Image credit: Sarah Kaye Representation)
Sign up to the Homes & Gardens newsletter
Decor Ideas. Project Inspiration. Expert Advice. Delivered to your inbox.
Thank you for signing up to Homes & Gardens. You will receive a verification email shortly.
There was a problem. Please refresh the page and try again.
There is nothing better than coming home to a nice warm entryway, but if your space is lacking a heater, or you are trying to save on energy bills, then this cozy, inviting feeling could be hard to achieve.
We often do not spend much time in our entryways, so heating it up all day makes very little sense financially. Luckily, there are plenty of ways to make the area look and feel warmer – from thick thermal textiles to adding the right lighting.
Here, experts have explained seven ways you can keep an entryway warm without heating in winter.
How to keep an entryway warm without heating
Entryways can be awkward spots to keep warm, but as the first place you see when coming in from the cold, it is important to keep it feeling cozy. Some of these are practical, others are clever tricks to make an entryway look inviting. This is what experts suggest.
1. Insulate your front door with thermal drapes
Curtains are incredibly versatile textiles that can be used not only to cover windows but to insulate doors and walls too.
'Thermal curtains and blinds are great options for those looking to save heat and warm up a space,' says Ash Read of Living Cozy. 'These affordable products trap cold air drafts (let in from gaps) and prevent them from releasing into the wider space, however, ensure to keep these curtains open in prime hours of sunlight as it will heat up the room naturally,' he adds.
We have rounded up a list of the best places to buy curtains so you can invest in quality hangings to help make an entryway feel warmer, and make it look more stylish too, but for a quicker fix to existing curtains, know that there is no need to replace them entirely: Amazon offers thermal curtain liners that can quickly be added to existing hangings to provide extra insulation at half the price.
2. Eliminate drafts from around door frames and windows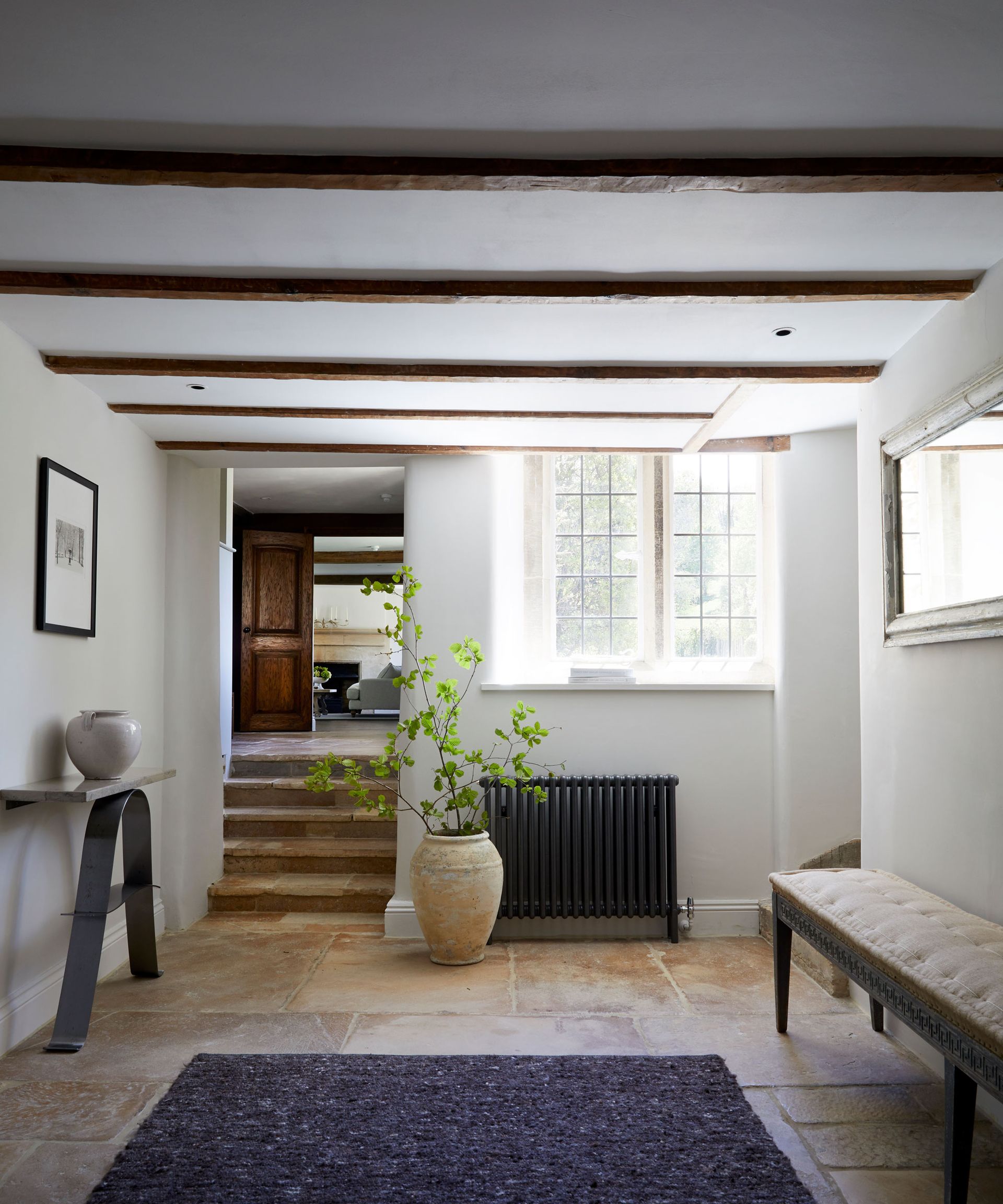 Draft-proofing is essential in entryways in winter, more so, perhaps than in any other space in the house. External doors are one of the biggest emitters of drafts in the home – and where cold air comes in, warm air is escaping – meaning ample insulation can instantly help make an entryway feel warmer even without a heater.
'Draft-proofing is the most effective way of keeping your entryway warm. Install a door brush draft excluder strip, or simply place a pillow draft excluder at the door,' says designer Jemma Paugh of JC Design. 'Don't forget your letterbox too if you have one in your door or wall,' she adds.
'Block unwanted gaps in your entryway's door and possible windows – draft-proof strips and tapes are cost-effective, easy to install, and can go a long way,' explains Ash Read of Living Cozy. 'Flexible silicone-based filler can be used to fill in gaps in floorboards which could also be a source of heat loss.'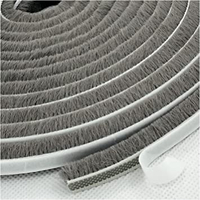 3. Opt for a layered rug look to warm hard floors
Most entryways likely already have a rug or hallway runner, but layering rugs – or using rugs made with natural fibers, can help to insulate floors and help floors feel warmer underfoot once we have taken off our shoes at the door. Thick natural textiles often retain heat, helping warm up the room too.
'Adding soft furnishings to your space can add a sense of homeyness and lock in some heat – rugs also feel better underfoot for those in houses with wooden flooring, making the potential temperature shift less noticeable,' Ash Read of Living Cozy explains. 'Wool is a great insulator material and it also works to manage humidity levels within the space.'
We have rounded up the best places to buy rugs with endless options for layering combinations too.
4. Layer warm toned lighting to give the illusion of warmth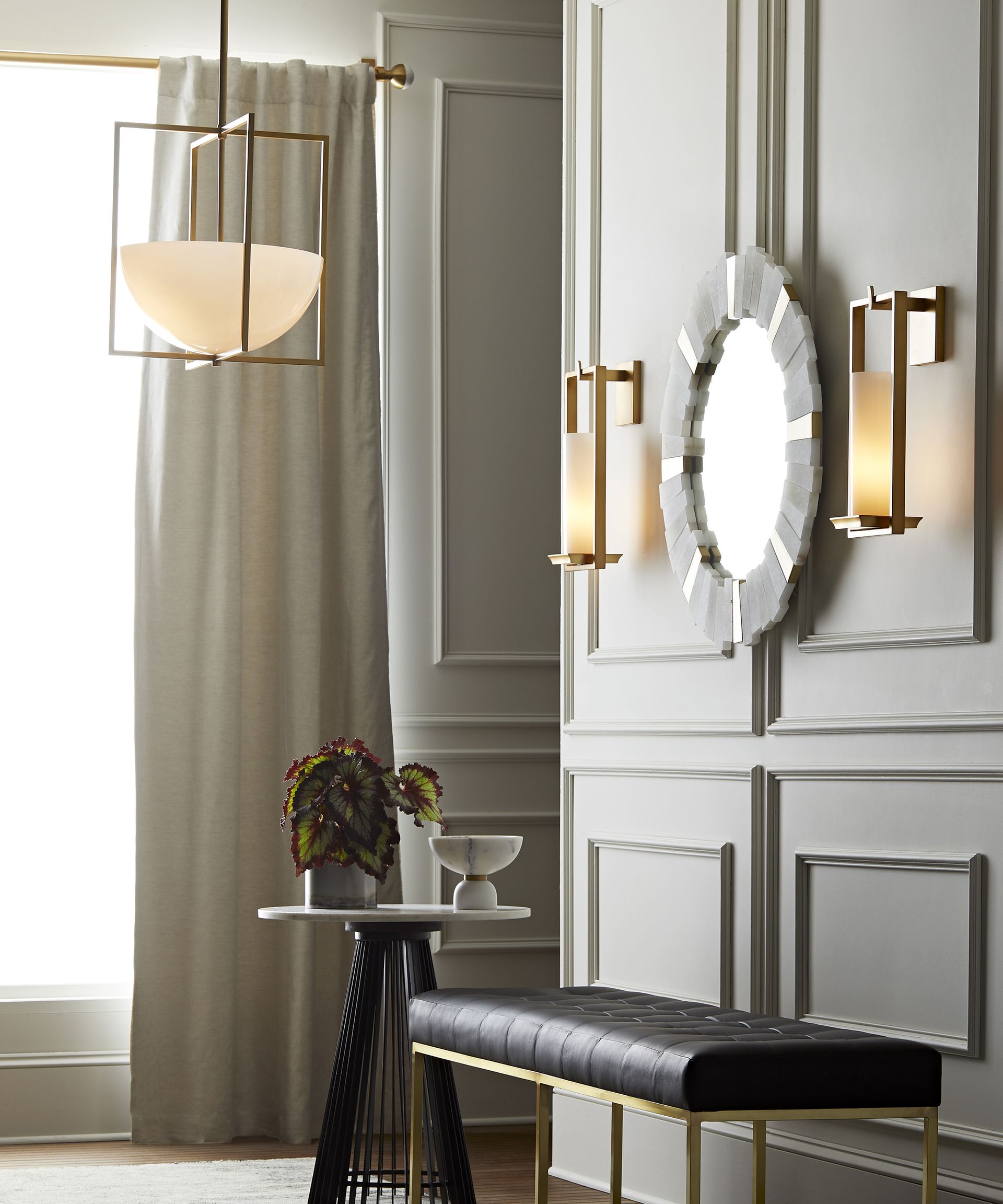 Lightbulbs produce a little heat, so we are not suggesting using entryway lighting to help generate warmth. Rather, warm-toned lighting can help make an entryway look cozier, and therefore give the impression of warmth.
'When the darker evenings draw in, I love to switch up my lighting set up to enhance the mood and warmth of my living space. Dimmer, more dispersed lighting can help to create tranquil corners in your space, and can also help to relax your eyes, body, and mind,' Sam Baldry, head of design at Swoon, advises. 'I love the look of all brass appliances in a space, ensuring you use warm-toned bulbs to maintain a welcoming atmosphere,' he adds.
5. Add a thick doormat to catch snow and rain
Doormats are for more than keeping your floors and rugs clean. Adding a doormat to your porch can help to catch cold water and snow from shoes before it cools down your floors and entryways. Bear in mind that you will need to clean a doormat regularly as they bear the brunt of the weather.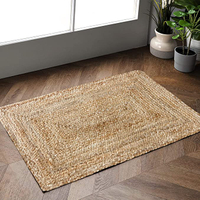 6. Temporarily insulate the walls with oversized art and wall hangers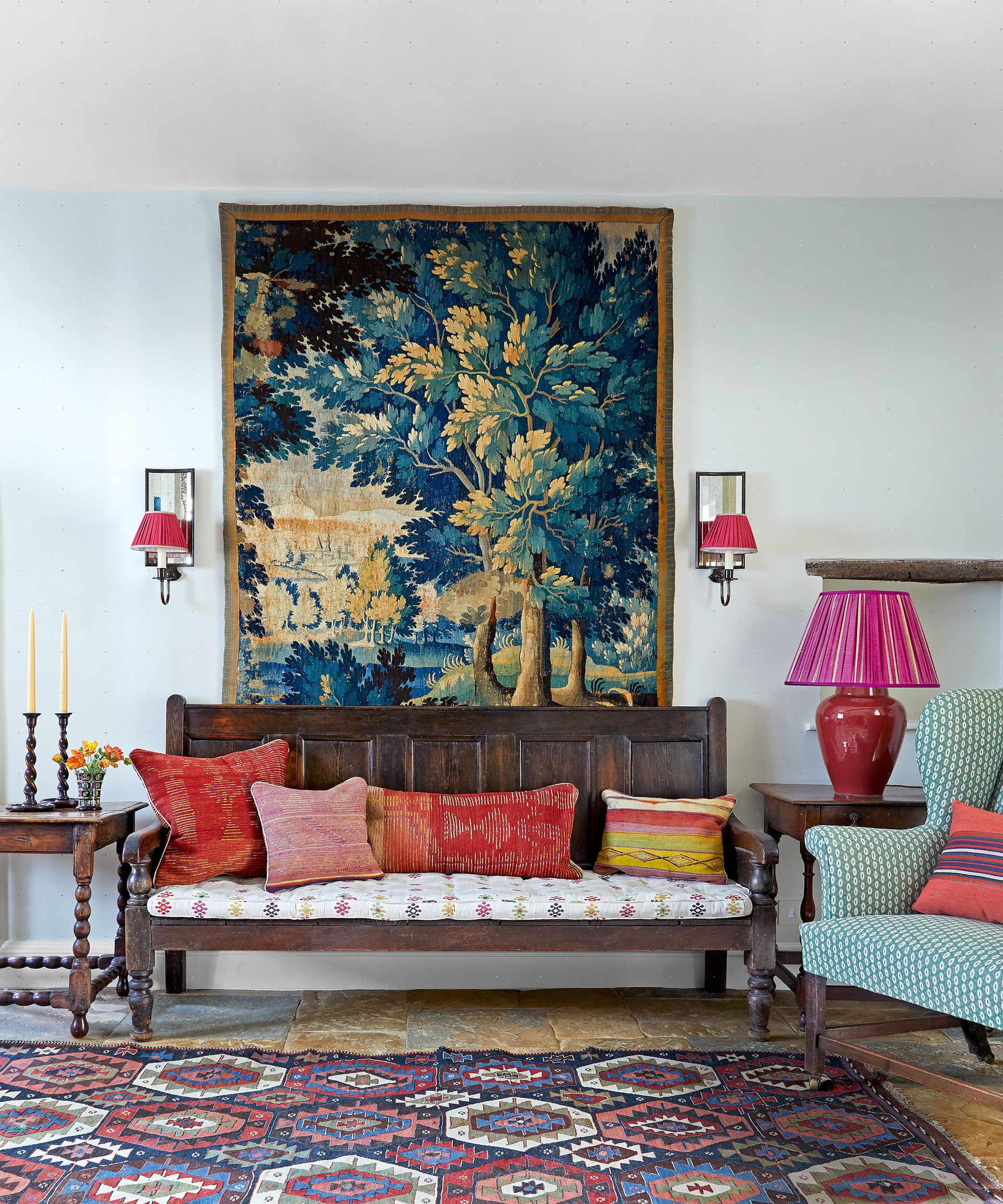 Insulating walls is a long and arduous process, so adding temporary insulation in the form of oversized wall art, and even hanging coats and scarves, can help to keep walls warmer and prevent cold air from seeping through. A long wall hanger for your best coats, jumpers, and scarves can block heat from escaping, for example.
When choosing artwork for the entryway, 'play with scale,' advises creative director at Albion Nord, Camilla Clarke. 'Make the most of the wall space and choose a large-scale artwork that spans the full height of the wall. It will feel bold and impactful.'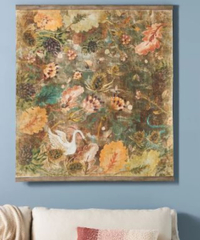 Lena Tapestry, $168, Anthropologie
Recalling the Italian and French tapestries of yesteryear, this piece brings a tinge of antique enchantment to your walls. Made from paper and pine wood, it measures 60inH by 53inW.
7. Add seating with plush textures that can absorb and retain heat
Entryway furniture can be functional in more ways than offering somewhere to sit to put on shoes. In fact, lush furniture, especially in a larger entryway, can help to retain heat and make the space feel warmer. Furniture, curtains, and rugs all absorb heat and re-radiate them into an entryway, retaining a higher temperature for longer than air – this is why empty rooms feel colder than furnished areas. What's more, luxe furniture pieces make an entryway look more inviting and can thus convince us that the area is warmer than it is.
Why is my hallway always cold?
A cold hallway may be caused by a number of factors, from drafty vents, doors and windows, a lack of heaters, or size as larger hallways will be more difficult to heat than smaller areas. Spend time discovering the main cause of your cold hallway before trying to remedy it with insulation, draft-proofing, or even adding a heater if the cold is unbearable.
How can I make my front door warmer?
If your front door is letting in cold air then consider adding draft excluding tape to the doorway, creating a tighter seal between the door and the wall when closed to prevent cold drafts from entering them home. It may also be worth investing in a thermal curtain that can completely cover the doorway to keep cold air at bay and make the space look and feel cozier with extra textiles.
Sign up to the Homes & Gardens newsletter
Decor Ideas. Project Inspiration. Expert Advice. Delivered to your inbox.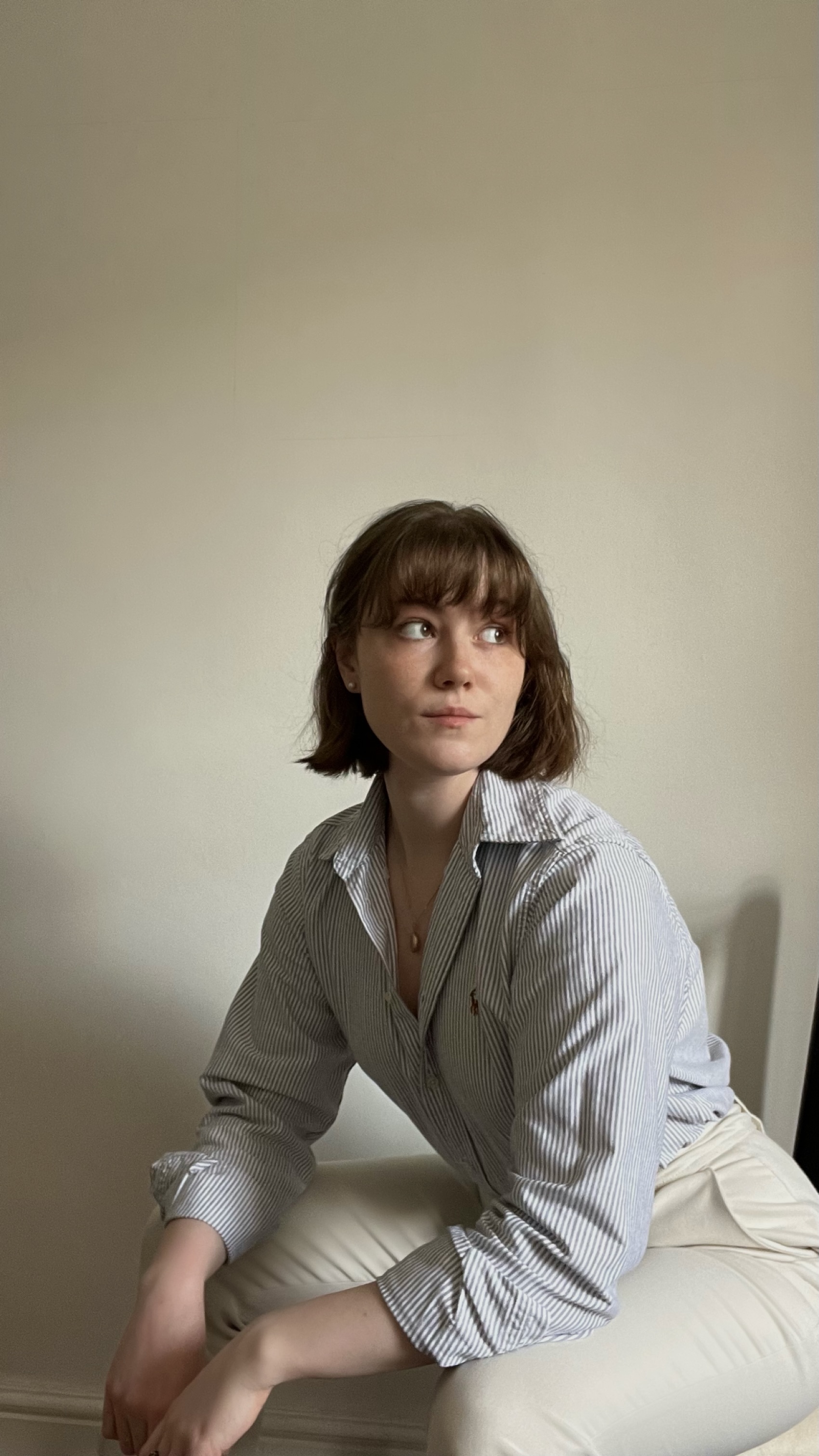 Chiana has been at Homes & Gardens for a year, having started her journey in interior journalism as part of the graduate program. She spends most of her time producing content for the Solved section of the website, helping readers get the most out of their homes through clever decluttering, cleaning, and tidying tips – many of which she tests and reviews herself in her home in Lancaster to ensure they will consistently deliver for her readers and dabbles in the latest design trends. She also has a first-class degree in Literature from Lancaster University.