Is marble still on trend for 2024? Interior designers have their say
This enduring, beautiful natural material is a designer favorite to decorate with, but will it always remain on trend? We ask the experts to share their thoughts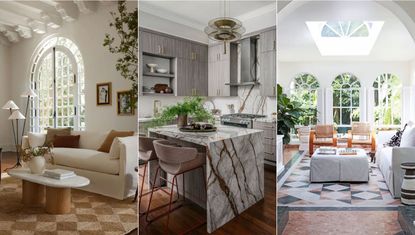 (Image credit: Lulu and Georgia | Barbra Bright Interiors, photography by Christopher Stark | Sean Fennessy )
Marble is a beautiful natural stone that has been used for building and decorating for centuries, but is this luxurious material still on trend? We ask the experts in the know.
Of course, there is no denying the popularity of decorating with marble; from marble kitchens and marble bathrooms to flooring and stunning decorative accessories, marble can create a truly luxurious look in the home, filling a space with stunning natural character, color and texture.
To help us explore whether marble is still as highly regarded as it once was in interior design trends, we've asked interior designers for their take on the classic stone (spoiler, pretty much everyone still loves it and probably always will).
We ask the designers to discuss, is marble still on trend?
'I see marble as a truly timeless material that transcends the 'trend' label,' says interior designer, Kathy Kuo. 'Natural stone is always a great way to add a touch of organic glamor to your home, and marble is the chicest natural stone there is. From marble countertops to marble bathroom details and decorative objects crafted from marble, you'll find that this material is extremely versatile – and extremely durable.'
Whether you're thinking of incorporating marble into a new design scheme, or are simply interested to see what our designers have to say, we ask the experts to share their thoughts on whether marble is still on trend.
Kathy Kuo is a celebrated interior designer and international guru within the home and lifestyle space. She has 20+ years of experience in the design industry.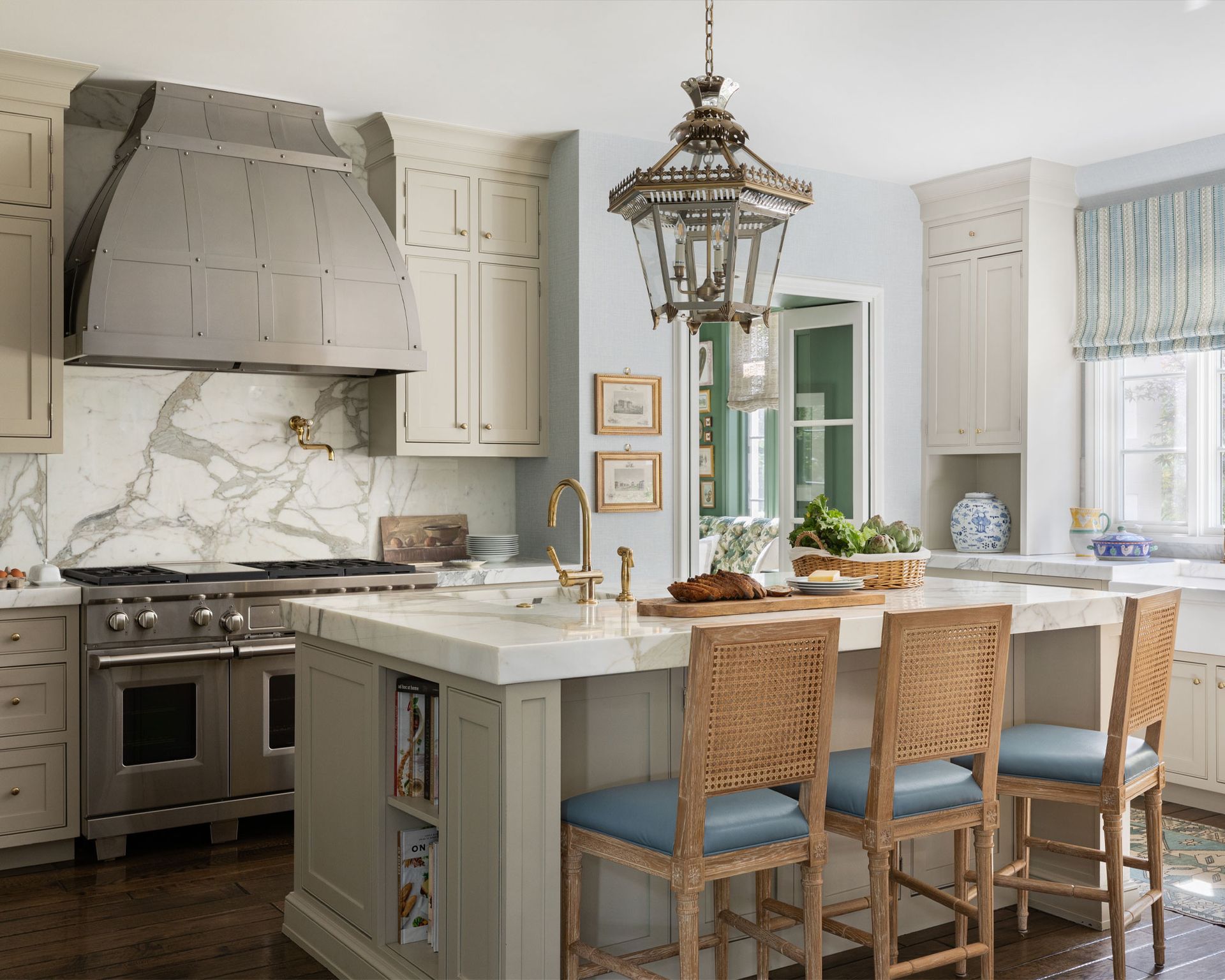 Marble is favored not only for its natural beauty, but for its strength and durability too, ideal for a busy space such as kitchen, but is marble still leading the way in luxury kitchen design?
'Marble is one of the most elegant and luxurious kitchen countertop options, but the drawbacks, along with the high cost, are that it is a soft, porous stone, making it prone to staining and chipping, especially in high-traffic kitchens. If you want the look of marble but with more practicality, I recommend quartz as it offers a natural stone aesthetic whilst being extremely durable, virtually non-porous, and stain and scratch resistant,' says interior designer, Naomi Astley Clarke.
Claudio Corniola, director at Laminam also adds, 'previously, worktops, kitchen backsplashes and furniture cladding have been all about granite, quartz and marble. But new innovations and advances in sustainability have meant that slabs made with porcelain are richer and more design-led, making it one of the most popular material choices for current kitchens. Porcelain can emulate the look of these materials, but without the maintenance and price tag.'
With some care and attention, marble can work beautifully in a kitchen, but there are other, more practical options to consider for this busy hub of the home.
London-based interior designer, Naomi Astley Clarke, has worked in the interior design industry for over 20 years and has a client base of movie stars, producers, music moguls, professionals, and entrepreneurs. She creates uplifting and exciting renovations and refurbishments of both residential and commercial properties.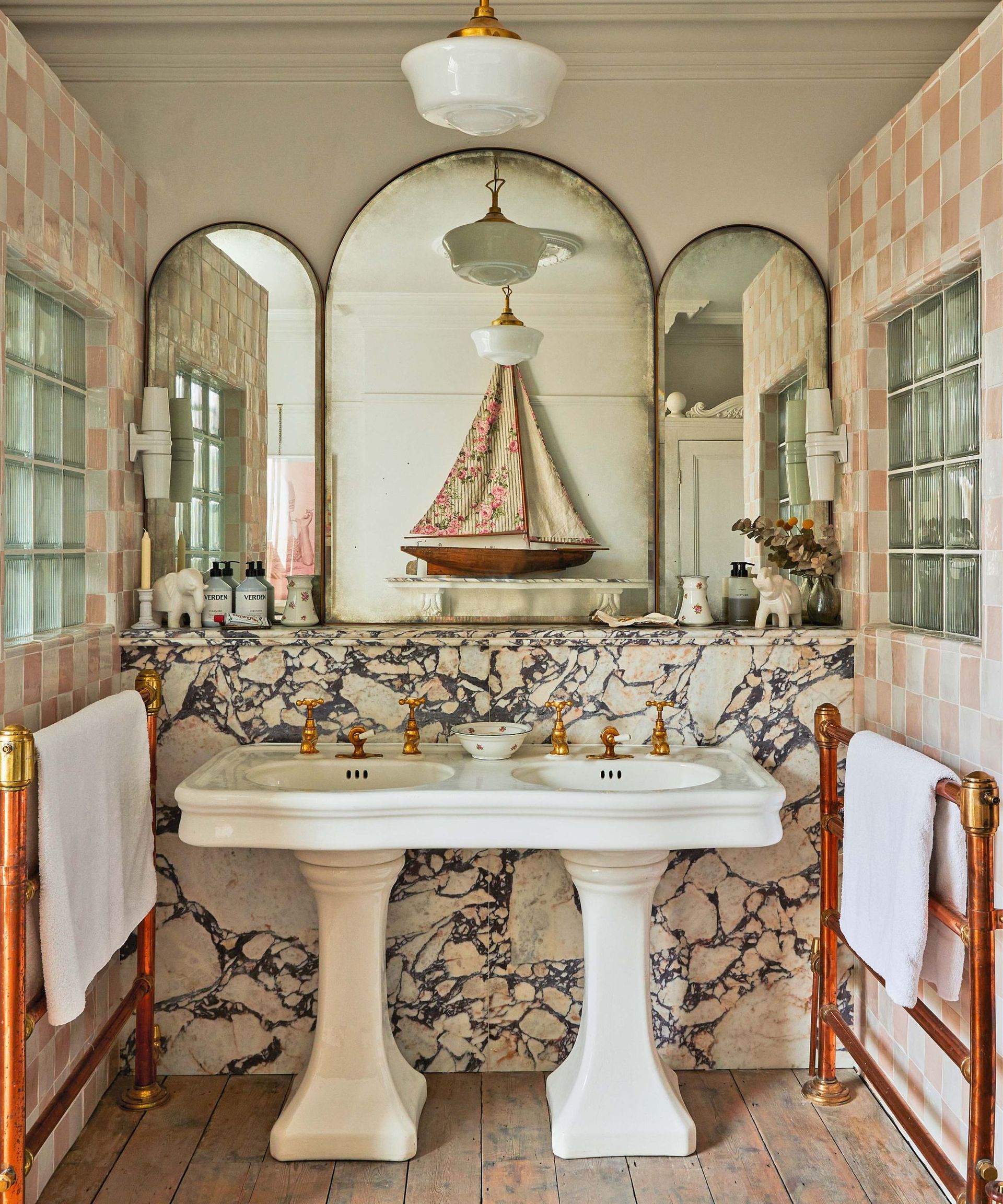 From marble bathroom flooring to bathroom wall tiles, fixtures, and more, marble and bathrooms often work together hand in hand; with this naturally water-resistant material helping to create an inviting, spa-like ambiance in the space.
'Marble is often the go-to for a bathroom, and this has been tried and tested. I would avoid dark marble in a wet area, and opt for honed over polished finishes as this will be more durable and make the floors less slippery when wet,' says Oliver Webb, director at Cullifords.
We adore the use of marble in this beautiful bathroom space designed by Buchanan Studio, with the pretty pink bathroom tiles perfectly complementing the subtle doses of pink in the veining and in the patterned shades on the magnificent ship ornament.
A more modern, and easier way to bring marble into your home is through beautiful accent pieces, as interior designer, Artem Kropovinsky says, 'marble homewares, like trays, coasters, and lamp bases, provide an effortless way to infuse everyday luxury into a room. It's all about the little accents that elevate a space' – an easy way to make your home look more luxurious.
Interior designer, Kristina LoMonaco also adds, 'As a designer, I consider marble a timeless material. While consistently praised for its beauty and opulence, marble typically comes with the misconception of being unaffordable, but we are now seeing a shift in its use. The material is now used in unexpected ways; not necessarily as a focal point, but to add punctuation to any room. When paired with warmer materials, like wood and heavier textured fabrics, even the tiniest form of marble has the ability to transform and (ironically) modernize a space. Don't let budget constraints deter you from exploring the affordable beauty of marble in your home.'
Whether you opt for solid marble ornaments, perfect for styling a coffee table or shelving, or shop for furniture designs that beautifully blend a mixture of different materials, these smaller designs can often effortlessly integrate into homes of all styles, adding a wonderfully timeless, natural appeal.
Shields Oval Coffee Table
Two columnar legs clad in a warm oak offer a natural complement to the stylish oval marble top on this elegant coffee table design.
This versatile marble tray is perfect for us around the home, ideal for placing on a shelf or on a coffee table to house small ornaments and accessories.
When considering stone flooring types for the home, marble will always create a classic, luxe look; adding a foundational layer of grandeur to a scheme – but, of course, this beautiful natural comes at a price, and it can be one of the more expensive options for flooring ideas.
Interior designer Patricia Knight, founder and principal designer of Zinnia Design Studio says, 'Marble will always be on trend. It is popular because it is a timeless, natural rock material that can create an artistic and almost sculptural effect if laid on a floor well. That said, it is often more expensive than alternative products. It is also an organic material which is porous and can scratch easily, so requires a sealant frequently to maintain it. There are many alternatives that are stronger, less expensive and durable, such as a new sintered stone product, Neolith, which is gaining traction in the sustainable market.'
From Neolith to porcelain tiles and laminate designs, if you want to create a marble effect without the price tag, there are lots of other similar flooring options to consider.
Based in Philadelphia, Patricia Knight is the Founder and Principal Designer behind Zinnia Design Studio. She has worked in interior design for over 8 years on projects ranging from studio apartments in NYC to historic farmhouses in Virginia.
'Marble isn't going anywhere. It transcends trends,' says Barbra Bright of Barbra Bright Interiors. 'It's beautiful, sleek and durable, and, even if other similar materials become more popular, will still never fall out of favor.'
'To me, marble has never felt like a trend. It has been used for thousands of years and will always be a classic material. In more modern times, it has been really fun to see the new types of marble that have become popular, more veining, and in some cases, more color. Marble will always provide a great opportunity to add organic movement and timeless style to a space.' says interior designer, Alexandra Kaehler.
It is clear that marble is very much, more than just a design trend. Timeless, sophisticated, and ever-so versatile, the natural beauty of this material continues to create a truly unique, indoor-outdoor effect, and bring a beautiful look of luxury to a home.
As we have explored in this piece, marble is no longer reserved for more classic interiors and luxury projects, it can be cleverly intertwined into homes of all ages and styles; from flooring to lighting and decorative accessories. Even though more affordable marble alternatives continue to prove popular, and provide versatile design options for many, the timeless beauty of marble will never fade, this material is very much here to stay in the world of interior design.
FAQs
What are the marble trends for 2024?
The beauty of decorating with marble is that there are constantly new and refreshing ways to use this elegant natural material in the home.
'For current marble trends, it is mainly the Carrara marbles such as Statuary, Calacatta, Arabescato and Carrara itself being used for work surfaces, but this doesn't mean that there aren't other good marbles out there that can be used. Marble comes in a wide variety of colors and patterns, from beautiful hard green European marbles as well as stunning Indian and Portuguese stones that perform similarly to the Carrara marbles,' says Oliver Webb from Cullifords.
Claudio Corniola from Laminam also adds, ' For 2024, designers will be mixing marble and marble-look surfaces with other textures and colors such as wood, cement, steel or glass, for a more visually impactful result.'
Sign up to the Homes & Gardens newsletter
Decor Ideas. Project Inspiration. Expert Advice. Delivered to your inbox.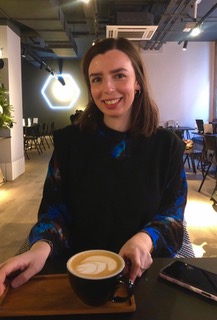 Zara joined Homes & Gardens in February 2022 as a Content Editor. After studying English Literature at University, she worked as an Ecommerce Website Editor, Content Writer and Buying Intern at multiple independent businesses within the luxury retail and lifestyle sectors. Her role at Homes & Gardens unites her love, experience and passion for the world of design and desire to create inspiring written content. She enjoys nothing more than discovering new trends, brands and products, whether that be in fashion, interior design or lifestyle.