5 items interior designers say you should never invest in
Looking to save money when redecorating? These are the things designers say you don't always need to splurge on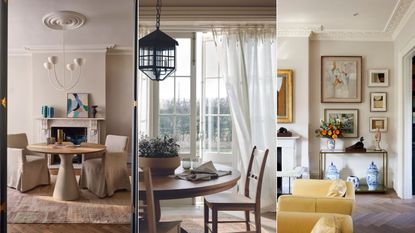 (Image credit: Future)
We talk a lot about the importance of investing in Homes & Gardens. Buying quality over quantity and filling your home with meaningful pieces that will last both in terms of their wear and also through the ever-changing world of interior design.
But sometimes it's okay not to splurge. Sometimes it's best to save your money on pieces that either don't need the money spent on them because there are so many amazing affordable options out there, or because you know this is an item led by interior design trends that maybe won't last decades but you would like it to update your home for the time being.
But what are these pieces that you can afford to not invest in? We asked designers what items they think aren't worth spending a lot on.
5 items designers say you don't need to spend money on
Budgets exist for designers too. And, much like homeowners, they are often faced with decisions on where to invest and where budget can be saved. So we asked designers to spill on what pieces they rarely splurge on, so you know where to be saving money too.
1. Anything too trend led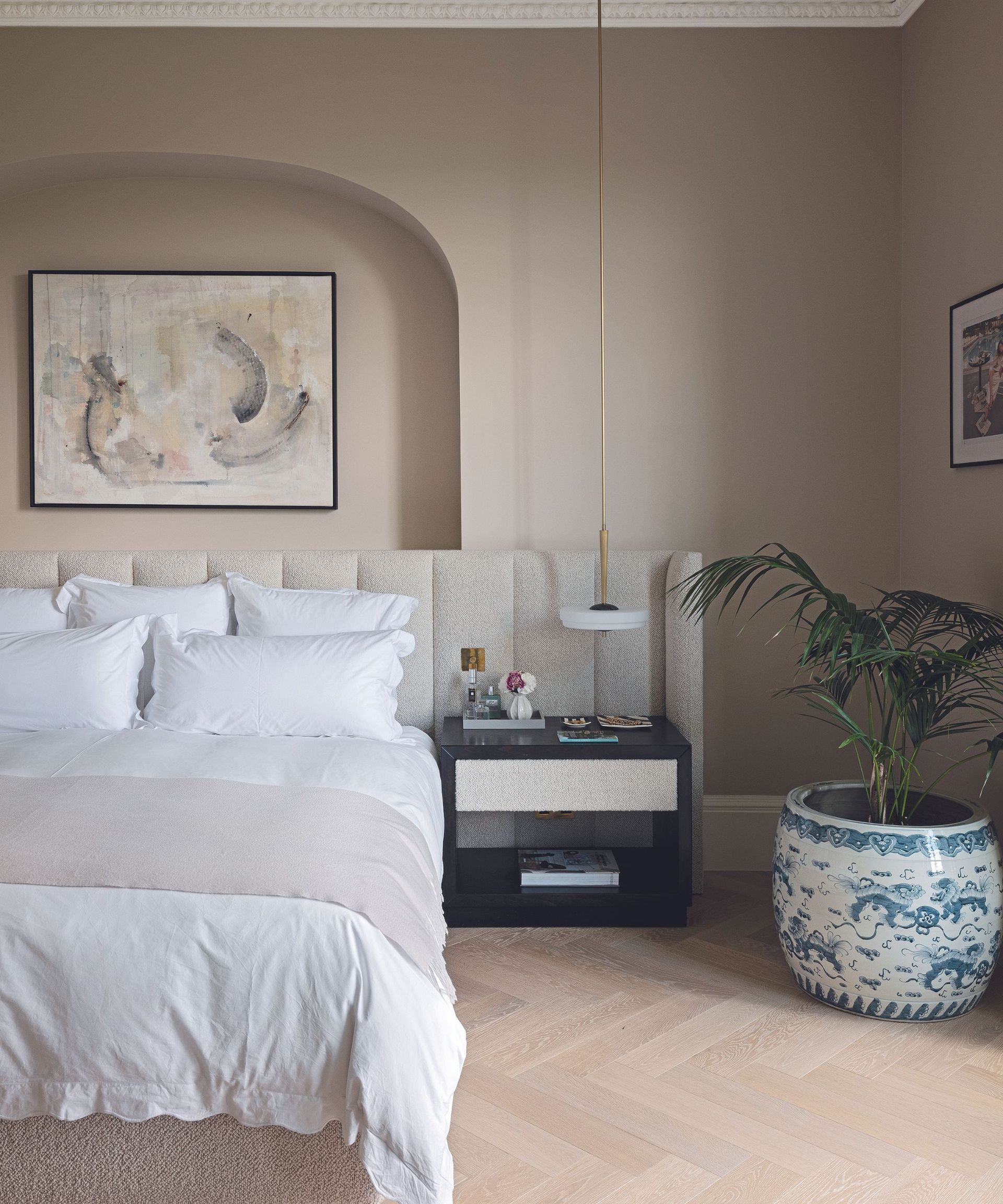 If you have fallen for a trend and want to bring some of that style into your current setup, don't invest too heavily. Trends come and go and you'll know what pieces have longevity in your home and which pieces are brought in to keep the spaces feeling trendy or seasonal.
Avoid picking larger pieces of furniture like a couch or a headboard that are very in keeping with a specific trend. These pieces are more expensive to switch out. Instead, bring trends in more budget-friendly ways with affordable small decor items. If years down the line you are still loving the look, then you can start investing in more dominant pieces of bedroom and living room furniture.
'I never splurge on anything too trend-led,' says designer Tom Rutt. 'Trends date homes. As a studio, we are very much about creating homely, timeless, and elegant interiors. Buy for everyday comfort and joy when it comes to your home. Believe me, you will regret that tropical or leopard print couch that cost a small fortune.'
Tom Rutt has worked in the offices of Norman Foster and Michaelis Boyd before founding TR Studios in 2015.
2. Rugs
Rugs need to work hard, and you know when you buy a rug it's not going to last forever, especially in a high-traffic area like an entryway, or if you want to add a kitchen rug. So don't spend all your budget here, there are so many affordable options available.
'We find that you don't need to spend a fortune on rugs as there are so many affordable options that look great. Flat weave or natural fiber rugs are our preferred choice as they provide texture in a minimal way and are often affordably priced.' explains Jen and Marr, founders of Interior Fox.
If you want to upgrade the look and invest in a rug you love that you plan on owning for decades, layer it with a less expensive rug underneath. Laying rugs always elevate a room.
3. Frames, vases and smaller decor pieces
You can get so many gorgeous frames second-hand, that will add more character to your home than buying something new. Or if you are after really simple frames, you can pick up very affordable options from places like Wayfair and CB2, you don't need to overspend on these.
The same goes for smaller decor pieces like vases and ornaments that you use to create vignettes on your surfaces and to decorate shelving. These are pieces you can switch out often to freshen up your rooms, so don't put too much budget towards them as you can have a few pieces in rotation over the year. Again, shop second-hand for these too, it's a great way to add some personality and depth to your decor rather than picking out pieces everyone has right now.
As designer Kathy Kuo says, 'Everyone's priorities for their home are different, but in general, my advice is to splurge on your larger anchor pieces that you're likely to get the most use out of the day in and day out – your bed, sofa, and dining table for example.'
'If you're looking for areas to tighten your budget a little bit, I would start with your smaller decor pieces and anything that feels trendy or seasonal. I've found that you can find lovely and high-quality decor pieces across a wide range, and you can also probably bring in personal heirlooms and items you already have to supplement.' she adds.
Kathy Kuo is a celebrated interior designer and international guru within the home and lifestyle space. She has 20+ years of experience in the design industry.
4. Window treatments
We talk a lot about the importance of window treatments, and how much they can add to a room, but they aren't an item you necessarily need to splurge on to get a luxurious look.
'You don't need to splurge on custom drapery for a luxe look either. Just shop for panels in 100% natural fabrics like cotton velvet, wool, or silk and take the time to add drapery hooks to the top instead of using the built-in rod pockets,' explains designer Bethany Adams.
'A lot of retailers like Pottery Barn, CB2, and West Elm offer high-quality panels in multiple heights, including a few styles in 120 inch lengths, which is what I always use in my own home since I have very high ceilings.'
5. Coffee table books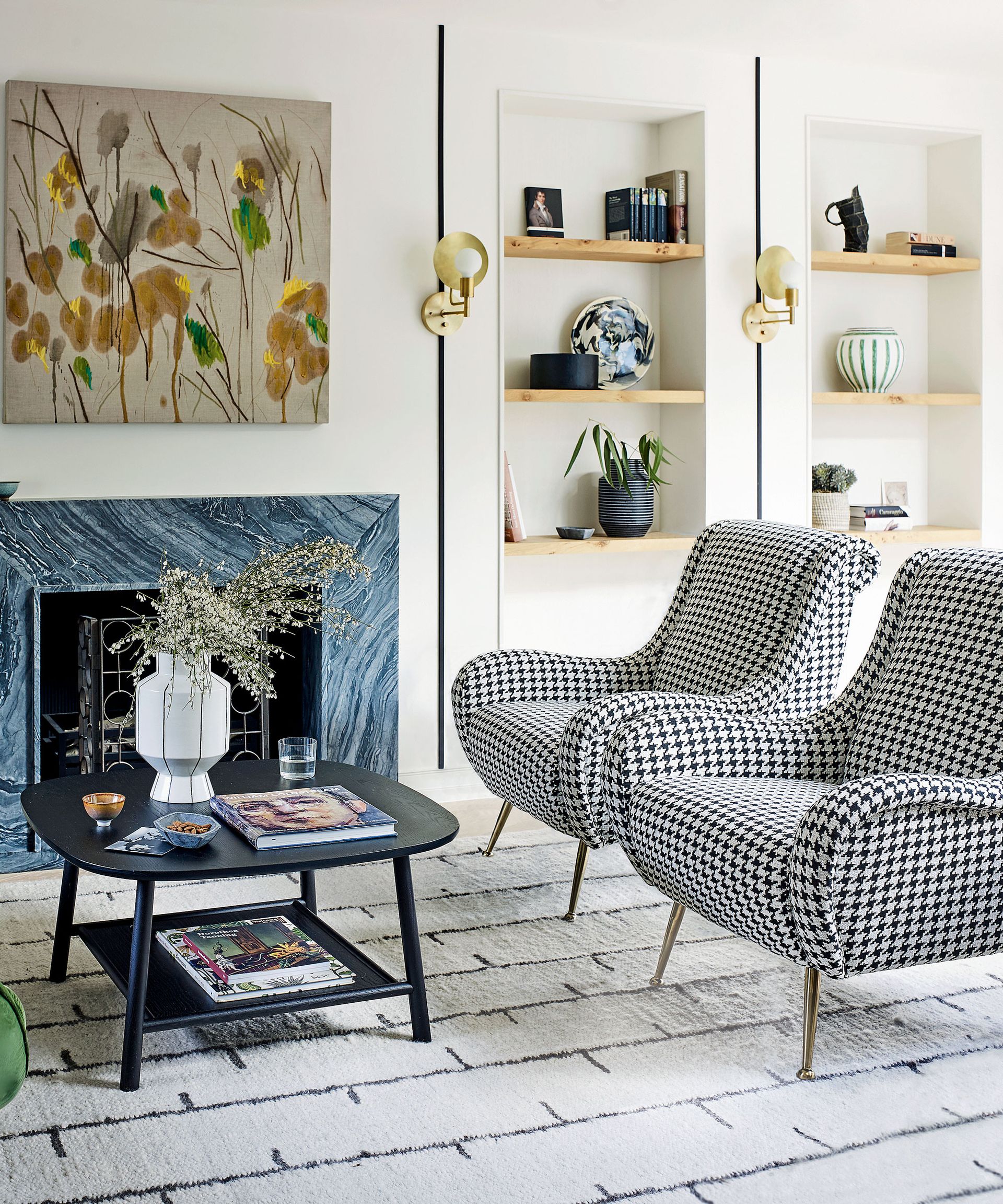 Books are such an easy way to make a home feel welcoming and characterful. They make for great affordable displays too. Coffee table books in particular have gotten pretty pricey recently, but yet again, you can find some great offerings second-hand that look wonderful when styling a coffee table. Or keep note of the books on your list and look out for them in seasonal sales – they are always the type of decor that goes into Black Friday and holiday sales.
'A home doesn't look finished without some well-read books lying around (or carefully placed on a shelf). Before you fill your cart at Amazon, though, hit up your local flea market or even Goodwill. You'll fill your shelves for a fraction of the cost, and pre-read books actually look better than brand new.' adds Bethany Adams.
6 affordable home buys for a luxe look on a smaller budget
FAQs
What pieces of furniture should you invest in?
Invest in the pieces you use the most. The furniture that needs to last - beds, couches, dining tables, etc. Think about what pieces you use every single day and those are the ones to splurge on.
How can you make a room look more expensive?
Picking out beautiful key pieces that will be a focal point will always make a room look more expensive. Think character, curves, a sculptural feel, something that makes the furniture look... special. Textures and depth will always help make a room look more expensive too - rooms that have character to them and don't follow trends always look more elevated.
Sign up to the Homes & Gardens newsletter
Decor Ideas. Project Inspiration. Expert Advice. Delivered to your inbox.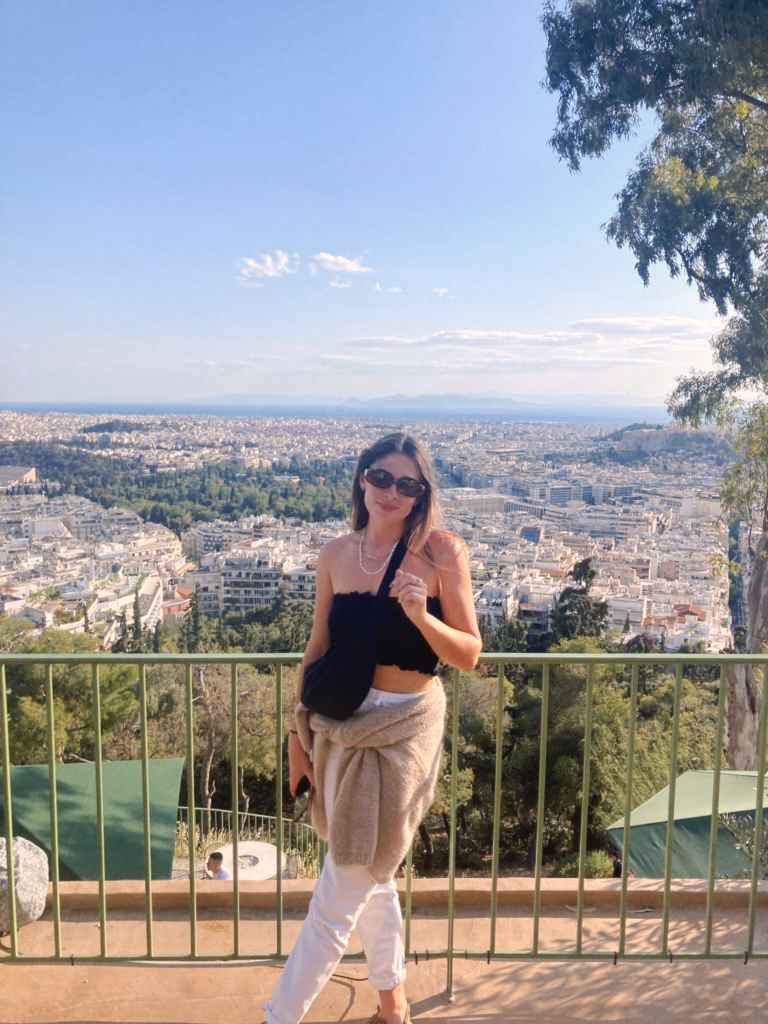 I am the Head of Interiors at Homes & Gardens. I started off in the world of journalism in fashion and luxury travel and then landed my first interiors role at Real Homes and have been in the world of interior design ever since. Prior to my role at H&G I was the digital editor at Livingetc, from which I took a sabbatical to travel in my self-converted van (not as glamorous as decorating a home, but very satisfying). A year later, and with lots of technical DIY lessons learnt I am back to writing and editing, sometimes even from the comfort of my home on wheels.