6 calming paint colors that will make your living room more serene
These colors will create an endlessly relaxing feel in your living room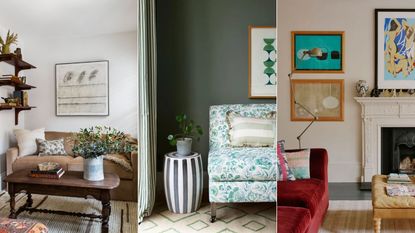 (Image credit: Joyelle West, Polly Wreford / Kiera Buckley-Jones, Farrow & Ball)
Deciding on the best paint color for your living room can be a tricky decision. While you will most likely be inclined to choose a shade that reflects your personal interior taste, it's important to also factor in how that color will make you feel.
It's never been more important to have a home that feels calming and acts as a sanctuary to retreat to at the end of each day, and there's no question that living room color ideas play a key role in helping to create this restful feel.
'The living room is a space where people often seek refuge from the stressors of the world. While colors may be associated broadly with feelings, it is not always so cut and dry, especially in interior design when color hues may be utilized in a variety of shades to evoke and convey different feelings,' says Ashley Banbury, color expert at Dutch Boy Paints.
What are the most calming living room colors?
So what are the best living room color trends to help create a calming feel? We asked the color experts to round up the six most relaxing living room paint ideas, to help give you some decor inspiration.
1. Cream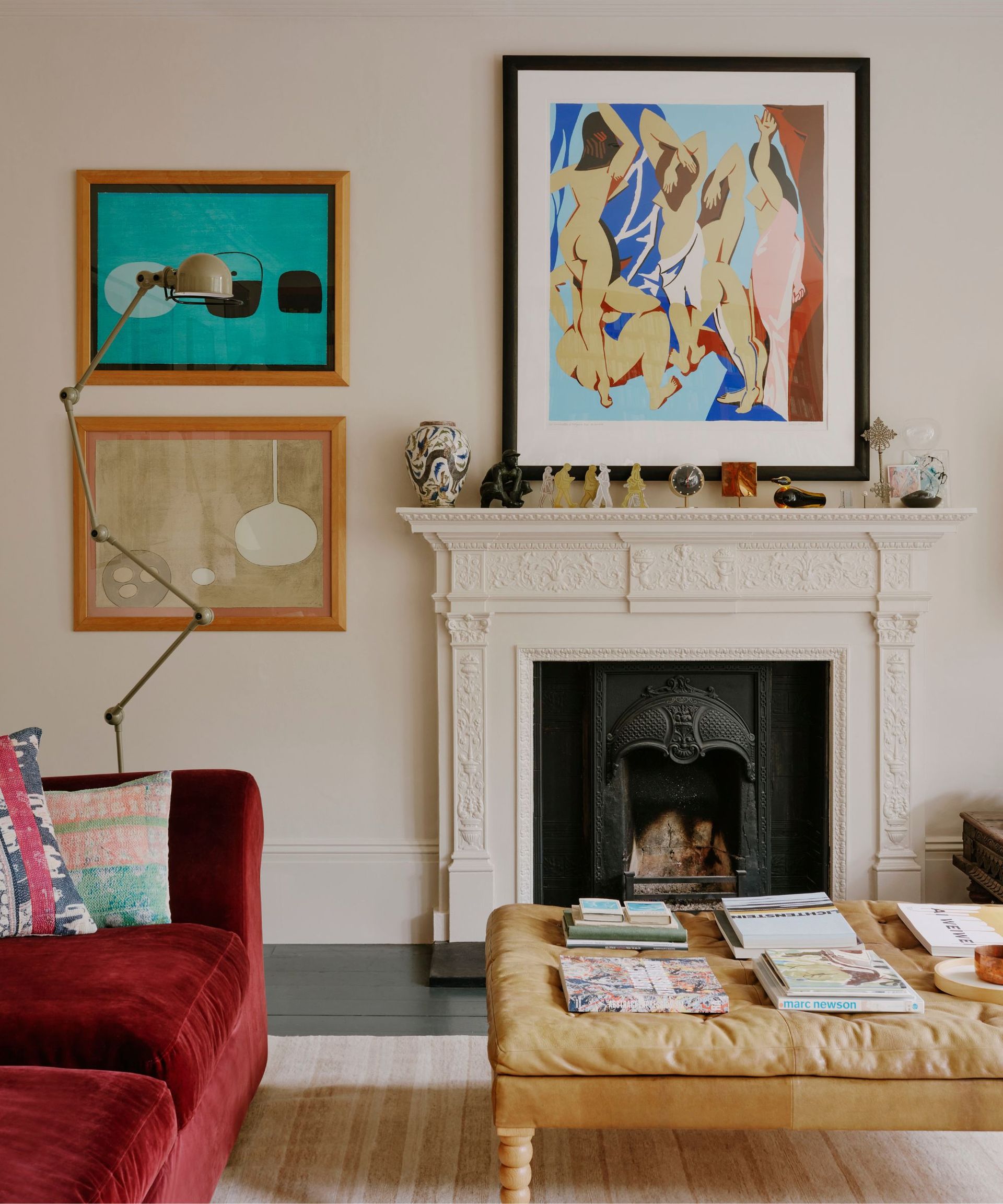 For a neutral living room that is also calming, cream is an expert-approved color choice. 'Living rooms are a place to unwind and relax at the end of the day, which make warm and welcoming cream colors a suitable choice,' explains Banbury.
'Cream colors embody comfort and create inviting spaces where you can relax and unwind, thanks to their warm and natural undertone. A cream living room can indicate someone enjoys coziness and comfort,' continues Banbury.
Ashley is Color Marketing Manager at Sherwin-Williams, with over 15 years of experience in the design world. Working with consumers across the color selection process, she is an expert in communicating lifestyle trends through the use of color.
2. Green
'Greens are a bold yet beautiful color choice for a living room,' says Banbury. 'Green colors evoke biophilic benefits and a moody yet restful feel.'
Sue Kim, Director of Color Marketing at paint company Minwax also suggests green living room ideas. She says: 'A color that emphasizes a connection to nature and instills an organic sense of relaxation is green. Green is tied to growth, renewal, and vitality and is rooted in the healing power of nature.'
When decorating with green in the living room, Kim suggests opting for soft green hues: 'You'll want to stick to muted or soft shades because these are less visually stimulating than bright, vibrant colors. The gentle quality of an earthy, muted green can have a soothing effect on the mind and mimic the calming and restorative qualities of being in a natural environment.'
'If you tend to gravitate towards darker colors, or your design style favors luxury and sophistication, choose a deeper, jewel-tone green. Deep greens are powerful colors that can have a soothing, drowsy effect on a living room,' Kim says.
Sue Kim is Director of Color Marketing for Valspar, forecasting the brand's annual color for over 10 years. With a passion for translating color through key lifestyle trends to create versatile color schemes for the home, she is an expert in enhancing spaces through color.
3. Blue
'Blues are a perfect soft tone that can make living rooms feel airy, fresh, and clean,' says Banbury. 'Blues can help to promote calmness by inducing feelings of restfulness and relaxation and is a common color choice in the palette of many different design styles, such as coastal design, cottage core, and Scandinavian.'
Kim also recommends opting for a blue living room to create a calming feel, saying: 'Rich, ocean blues can evoke a powerful sense of peacefulness and respite.'
When searching for the ideal shade of blue to capture its unique calming quality, Kim recommends Minwax's Bay Blue, which she explains 'expands our connection to water and wellness and moves beyond the growth-focused greens of recent years.'
4. Brown
If you prefer less bold hues in your decor, opt for a rich and warm brown living room that experts say can create a calming feel. 'For a cozy living room, embrace earth tones and hues derived from nature. Warm browns, rich chestnuts, and deep mahogany; these colors bring biophilic benefits into the living room and instill a sense of comfort that makes a space feel more inviting,' explains Kim.
She continues: 'Rich, warm browns provide depth and a sensation of coziness. Minwax's Aged Barrel is a beautiful deep brown wood tone that can serve as the foundation for a living room's cozy color palette.'
5. White
While you may write white off as being too plain for the living room, experts praise this classic hue for its strong association with establishing a peaceful and tranquil feel in the home.
'A crisp, clean white adds a sense of tranquility, serenity, and a homey, cozy, welcoming feel. There is just something about a classic white that feels physically peaceful, mentally soothing, and calming in a living room,' says Gaelle Dudley, color specialist and founder of GLDESIGN.
Savannah Buttler, designer at Britt Design Group also suggests choosing a white living room, explaining: 'White paint is known for allowing the brain to feel unstimulated and can have tranquil effects.'
6. Gray-green
For a more subtle nod to green, opt instead for a muted gray-green to channel the quiet luxury trend while creating a peaceful feel. Helen Shaw, Director of Color Marketing at Benjamin Moore explains: 'Understated and refined, quiet luxe is calming and subtle yet never boring. Opt for a new neutral such as Hazy Skies, a color with mysterious depth that will add intrigue.'
To style this look, Shaw suggests: 'Elevate this captivating base color with layers of texture – dark woods, tactile bouclé textiles and sleek stone surfaces such as marble and quartz. These will all work together beautifully to create a feeling of peace and calm.'
Helen Shaw is part of Benjamin Moore's UK division. Color expert and international marketing director, Helen and her husband Craig are founders of Shaw Paints, acquired by Benjamin Moore in 2020.
FAQs
What is the most calming paint color?
Blue is widely regarded as the most calming of colors, alongside nature-inspired greens that create a positive and restful atmosphere in the home. Be careful if you opt for one of these bold hues, as the rest of the living room decor must complement these vibrant hues. Plus, as Dudley says, above all else it must be a color that you are personally drawn to: 'The living room is a space you'll spend time in every day – so you have to love the way it looks!'
---
While it's important to choose a living room paint color that creates a positive and calming atmosphere, it's also important to consider how this color works with the rest of your furniture and decor items. While you may be drawn to a certain calming paint color, make sure that it pairs well with the rest of your decor for a seamless look that avoids living room color mistakes.
Sign up to the Homes & Gardens newsletter
Decor Ideas. Project Inspiration. Expert Advice. Delivered to your inbox.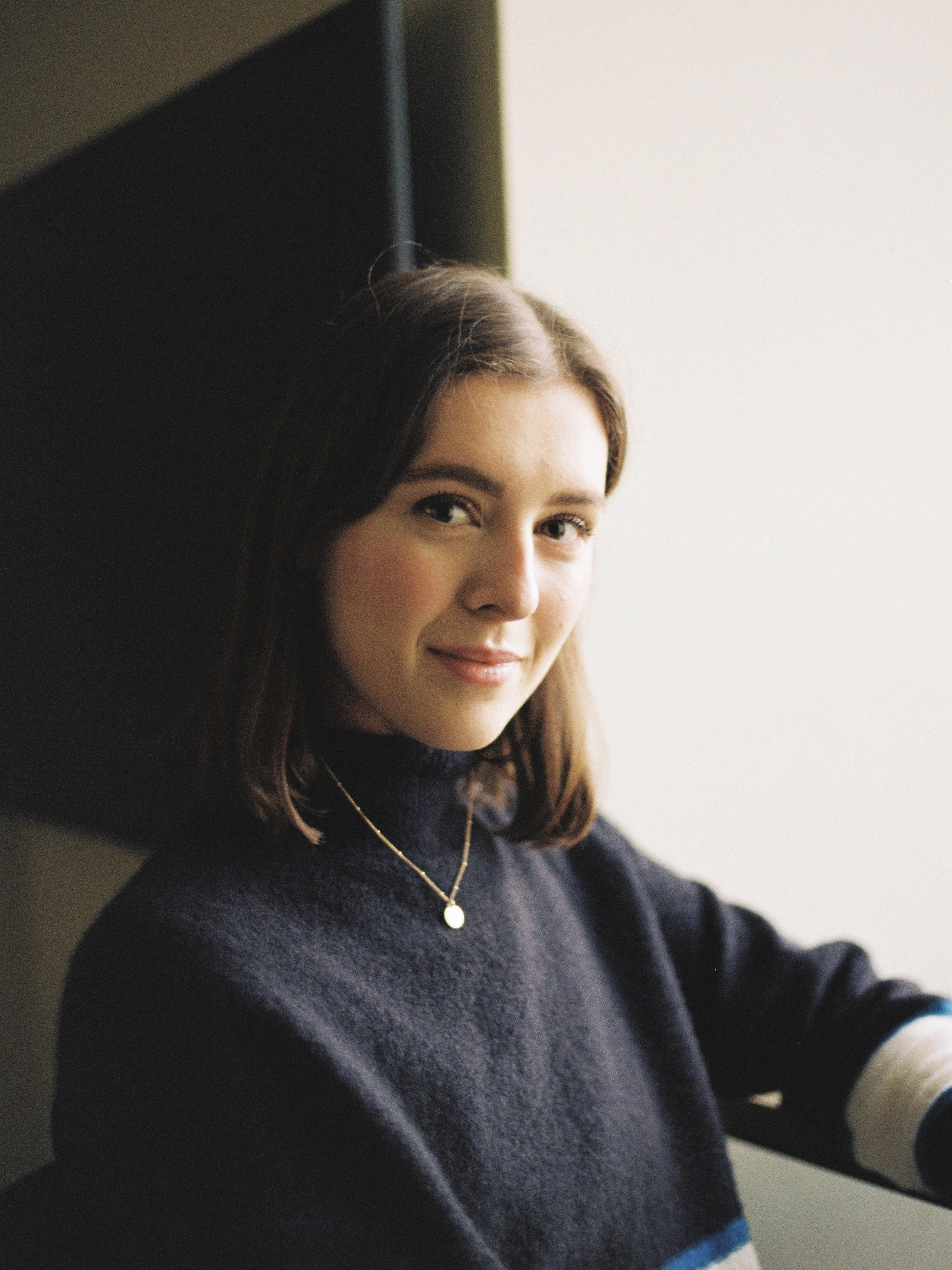 Emily Moorman is a News Writer at Homes & Gardens, working across a range of topics spanning interiors, celebrity and emerging trends. With a background in the fashion industry, Emily is well-versed in the world of design and trend cycles. Her undergraduate degree was in Fashion Communication and Promotion which she studied at Norwich University of The Arts, specialising in writing and digital communications.