The one area you should always clean before spring – according to pro cleaners
It can make a huge difference to your home, experts claim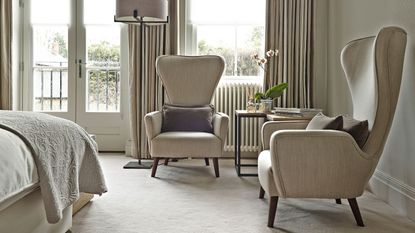 (Image credit: Sarah Kaye Representation)
Spring cleaning is a mighty home task that not all of us have time for every year, but there is one spot that cleaning experts are urging us to find time for before spring, and it could make a big difference to your home.
Whether you have time to tick off all of your spring cleaning tasks or just a few, it is important to know what to put at the top of your spring cleaning checklist for the biggest impact – both on the appearance of your space and your health.
Here is the one area experts say you have to clean before spring, and how to clean it correctly.
The one area you have to clean before spring
The most important place to clean is something right in your face but often neglected and it is always going to be the carpets,' reveals Klaidas, professional cleaner and founder of Cleaning Express.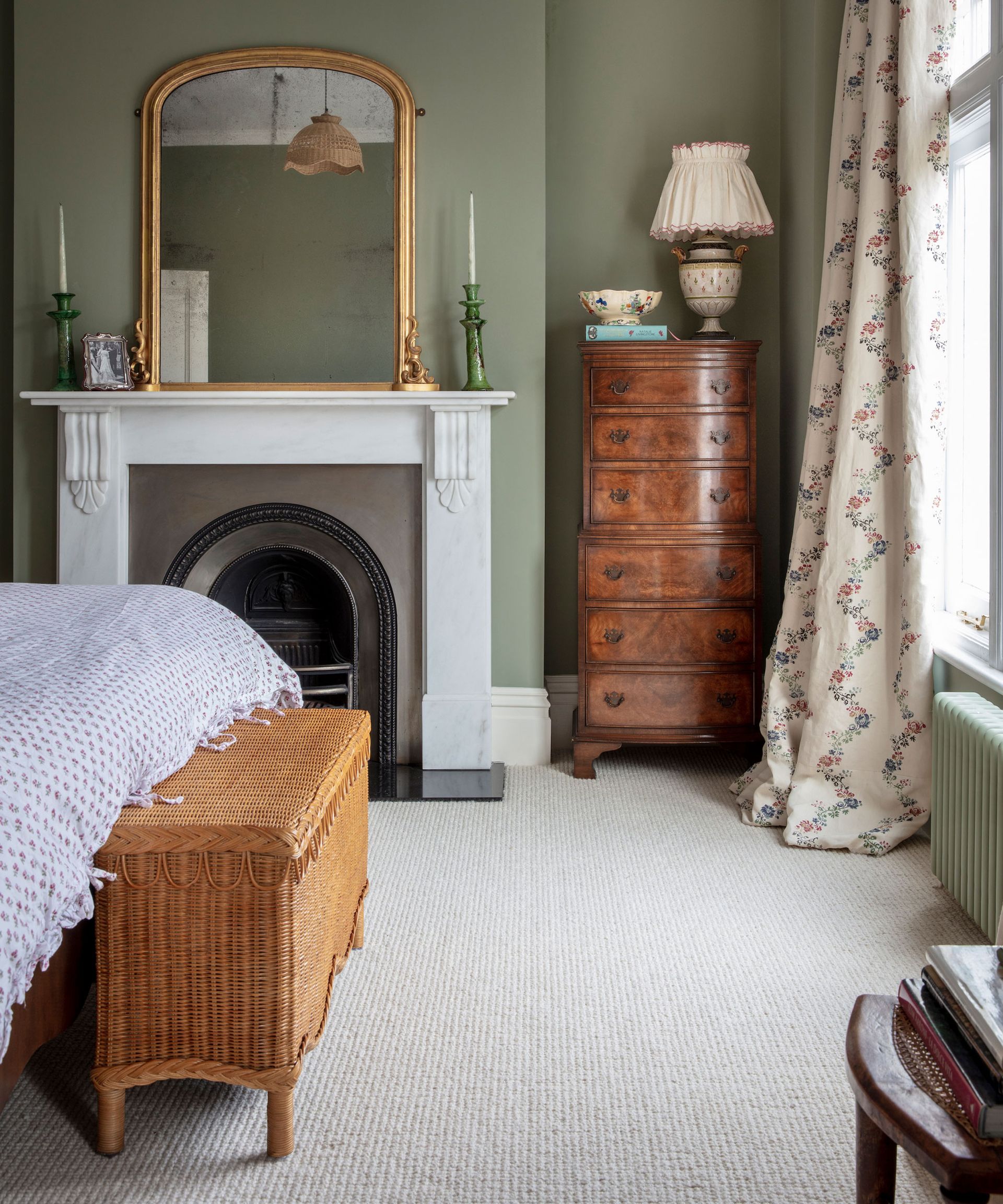 While deep cleaning a carpet is by no means a quick or easy task, it is a spot in desperate need of a refresh after a long winter of possible muddy, snowy boots. Not cleaning it regularly is one of the most common carpet mistakes homeowners make each year.
'The amount of dust, dirt, and other sorts of particles that have accumulated in your carpet would make anyone feel uneasy if they had a good look at it,' Klaidas continues.
'Deep cleaning of your carpet is necessary to prolong the life of your carpet and ensure a nice and clean environment,' – and yes, this applies to cleaning an area rug too!
Cleaning your carpets and rugs in spring makes a lot of sense when you consider the change in outdoor temperature. Carpets with dense fibers (which can include low-pile carpets too) take a long time to dry, so picking a sunny day with warmer weather will allow you to open windows and doors and speed up the drying of your flooring – whether it be your bedroom carpet, hallway carpet or elsewhere in your home.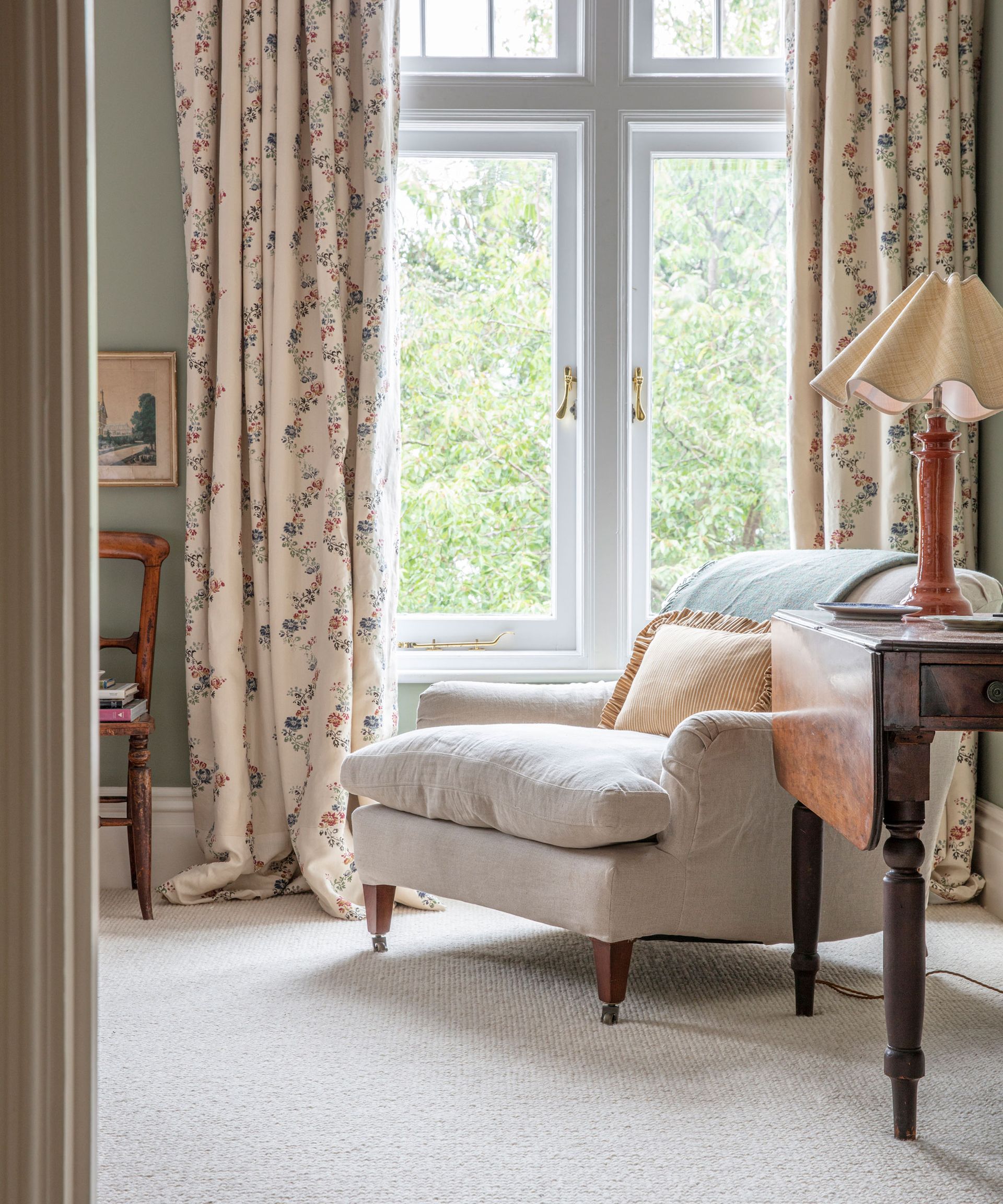 'Rugs and carpets around your house, including floor mats, accumulate the most dust and deal with a lot of spills over the year,' Keith Melanson, designer and founder of the Renos Group agrees. 'These are some of the biggest sources of odors around the house and can even cause allergies. So, during spring it's best to deep clean your rugs and let them soak so everything comes out. For carpets, you can either hire a professional or loan a machine to do it yourself.'
A top cleaning tip to make this task easier is to invest in washable options when choosing rugs and floor coverings for your home. There are plenty of places to buy rugs to offer machine-washable rugs that are quick and easy to refresh throughout the year. 'Ruggable's 2-Piece Rug System takes the worry out of owning a luxurious rug (the Rug Cover is stain-resistant, water-resistant, and designed to fit in your home washing machine),' explain the experts at Ruggable. 'Plus, the system gives you the flexibility to switch out rug covers whenever you fancy freshening up a room.'
Keith Melanson is the owner of Renos Group, home renovation specialists, and has over ten years experience in renovating, designing, and cleaning homes.
Rich shades of coral, stone blue, teal, and brown blend together beautifully in this vintage-inspired Rug.
Machine Washable Vintage Floral Rug
This printed rug is the perfect low maintenance addition to your home.
How to properly spring clean a carpet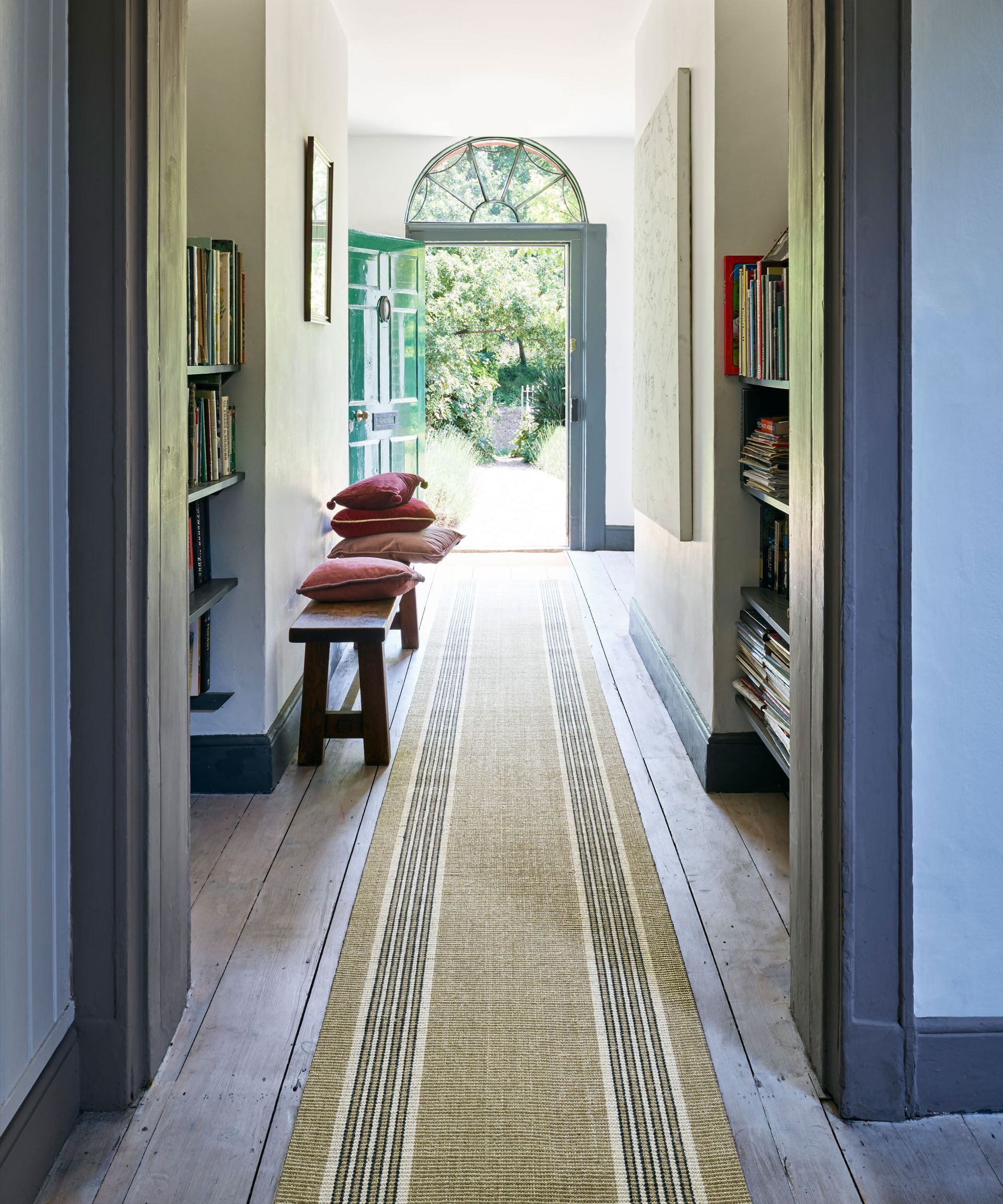 So how do you clean carpets? 'There are a few tips to keep in mind,' begins John Ward, healthy living advocate and professional cleaner at Mold Busters. 'First, it's essential to vacuum your carpets thoroughly before you begin deep cleaning. This will help to remove any loose dirt and debris and make the deep cleaning process more effective. Second, always follow the manufacturer's instructions when using a carpet cleaner or shampooer.'
Although you can attempt to wash a carpet by hand with a bucket of carpet shampoo and a brush, it is highly recommended to use a traditional carpet shampoo machine. These help to evenly disperse the shampoo into the fibers without over-saturating and then pull the majority of the water out to help dry the carpet afterward.
'Finally, be sure to allow your carpets to dry completely before you start using the room again. A wet carpet can cause mold and mildew growth, which can be dangerous for your health.'
If the weather doesn't warm up much during spring where you live, then investing in the best dehumidifier for your space can help to prevent mold growth in damp carpets and dry the flooring out more quickly.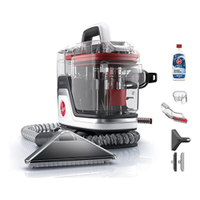 Handheld carpet cleaner | $109.99 at Amazon
Reviewers love this handled cleaner for sprucing up their home rugs and carpets year-round.
FAQs
What month should you spring clean?
Typically, spring cleaning begins at the end of March, around the 20th if you are looking to start at the very beginning of spring, and into April – although any time within the spring period before the weather gets too hot is a good time to refresh your home after winter.
What does a spring clean involve?
Spring cleaning is one of the biggest cleaning times of the year and usually involves deep cleaning areas of your home that you usually forget about, or put off throughout the rest of the year. Going beyond cleaning your bathroom and your kitchen, spring cleaning focuses on cleaning windows, baseboards, the tops of cabinets, shampooing carpets, and waxing wood floors to restore your home to perfect condition before the more colorful, warmer months. Think of it as a whole home reset.
---
When you don't have time to fully spring clean a house, the carpet is the perfect space to start. From helping with allergens to making a home smell nice, it is a tough task that is sure to pay off.
Sign up to the Homes & Gardens newsletter
Decor Ideas. Project Inspiration. Expert Advice. Delivered to your inbox.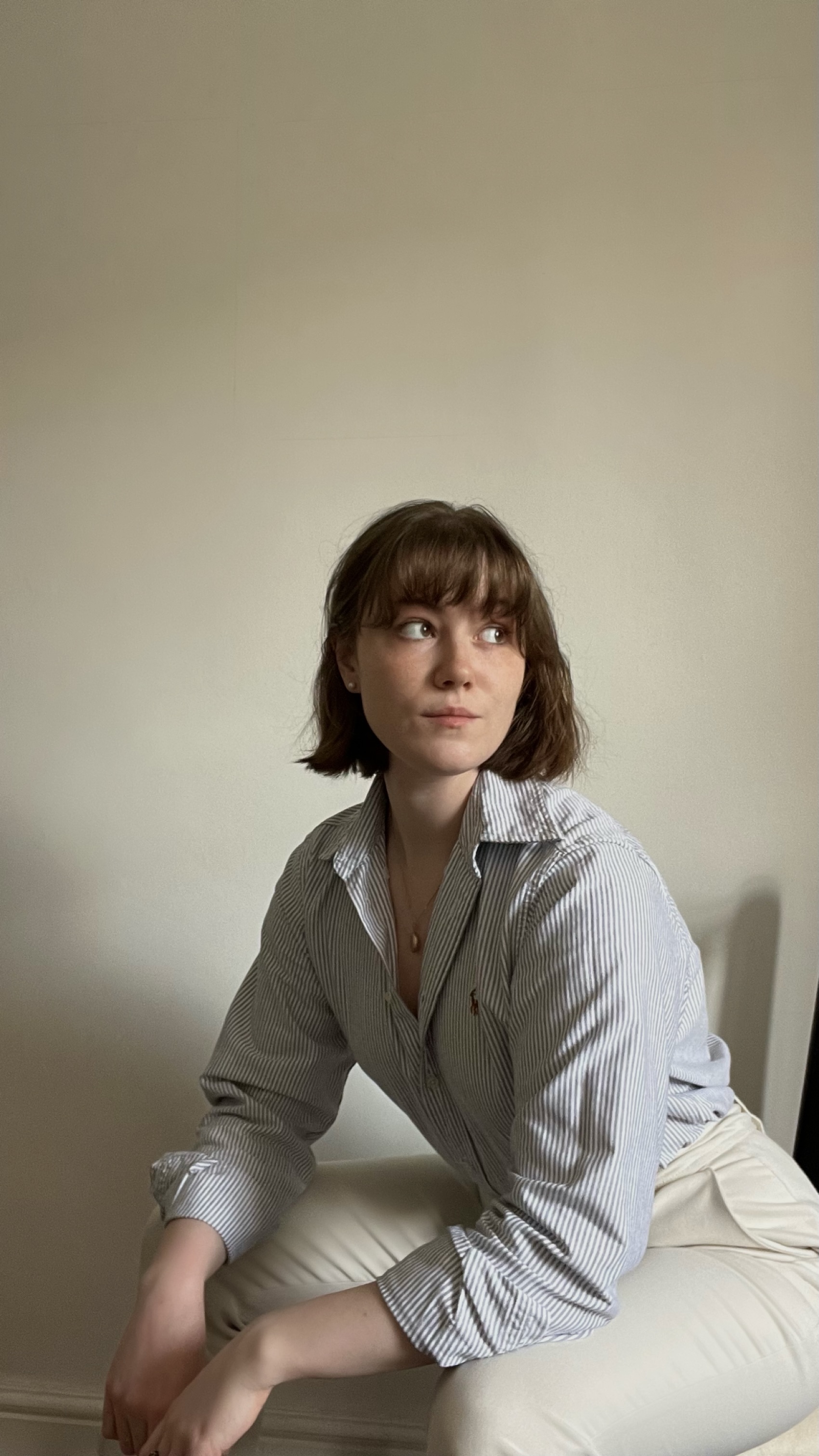 Chiana has been at Homes & Gardens for a year, having started her journey in interior journalism as part of the graduate program. She spends most of her time producing content for the Solved section of the website, helping readers get the most out of their homes through clever decluttering, cleaning, and tidying tips – many of which she tests and reviews herself in her home in Lancaster to ensure they will consistently deliver for her readers and dabbles in the latest design trends. She also has a first-class degree in Literature from Lancaster University.