8 passementerie ideas – discover the enduring beauty of decorative trims and tassels
A small design detail that can have big impact, explore some of our favorite passementerie ideas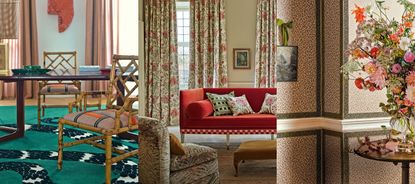 (Image credit: Houlès | James Hare | Temperley London x Romo)
It is often the littlest details that can tie a whole design together as one, and pretty passementerie can provide the final flourish needed to truly elevate a scheme.
Passementerie, which is French for trimmings, can add a luxurious layer of decoration, color and pattern to furniture, cushions, curtain ideas and more; helping to enrich a design with a tailored and eclectic look.
From playful tassels to beautiful borders, learn how to enhance your design scheme with elegant embellishments and eye-catching, bespoke details with our favorite passementerie ideas.
Celebrate the art of passementerie
'Trims and borders are a wonderful way to elevate a scheme through the layering of tactile and luxurious qualities. Window treatments and cushions can be transformed into heirloom pieces by adding trim to a leading edge. Coordinate with plain linens for simpler schemes, or compliment patterned fabrics for more maximalist interiors,' says British designer, Imogen Heath.
Whether you're wanting to uplift a pair of curtains with ornate edging, or are looking to enhance your living room furniture with a colorful patterned border, passementerie is a timeless decorating technique that can help make a scheme feel more luxurious and unique.
British textile designer, Imogen Heath, has her own collection of beautiful fabrics, wallpaper, passementerie and more, and has collaborated with and produced ranges for some of the UK's biggest interiors brands, such as Heals, Liberty, and The Design Museum to name just a few.
1. Add decoration to a room divider
An upholstered dressing screen or room divider performs both aesthetic and practical functions, allowing you to create clearly defined areas.
In this beautiful period home with marble floors and original wooden shutters, an upholstered screen gives the opportunity to add color and texture to the dressing room space. The opulent color choice also adds a layer of luxury that is in keeping with the classic environment.
Here, a decorative trim in green and blue has been applied vertically onto the screen, linking together the colors of the screen and stool into one cohesive and elegant design.
2. Transform your walls with paneled trims
Fabric trims are not just for cushions, upholstery and curtains – be inventive and apply them to walls to create a more modern take on wall paneling ideas.
Large-scale borders can work well to finish off small-scale, printed wallpaper ideas, as seen here, with a beautiful blend of leopard print patterns.
Your chosen border shouldn't overpower any existing wall moldings, so only apply to walls with a simple cornice and a dado rail. To create this feature, a special border adhesive was used to ensure the trimming was neatly applied to the wallcovering.
3. Take the lead from other patterns for your passementerie
Saffron Hare, creative director at James Hare says, 'be bold with trims, they are not just for the edge of a chair anymore, but are very much part of the scheme and an important detail to consider.'
To blend upholstery in block colors with other patterned furniture pieces, add a border to the plain design that mirrors the pattern.
These don't need to match exactly – in this colorful living room example, which features a collection of designs from James Hare, the green rectangular shapes seen on the cushions complement the red and pink rectangles of the sofa's checkered trim. Further color is introduced with a footstool in a soft ochre, which balances with the shade of the tiger-print upholstered chair.
Creative Director at the family-run, British fabric manufacturer, James Hare, who has been producing fabrics since 1865, Saffron Hare has led the creative team at the business for over 20 years.
4. Dress your drapes
California-based interior designer, Jen Dallas advises, 'decorative trims add such great detail to draperies, giving them a beautiful, custom look.'
Create an interesting finish to a pair of curtains by fashioning a trimming using the same fabric. These simple ruffles add character to the edge of the muted, yellow curtains, and complement rather than distract from the statement design of the wallpaper.
Jen Dallas is a California-based interior designer, whose studio has its very own line of textiles tiles, rugs and lighting.
5. Get creative with fabulous fringing
Tassels can bring wonderful movement and inviting, tactile texture to a whole host of objects and furnishings.
Here, the Watts 1874 tassels in the same shade as the chair complement not only the chair color but also the texture of the cut velvet, while the long cream, green and yellow fringes enhance the multicolored curtain fabric; establishing a design rich with delicate detail and soft texture.
6. Uplift an upholstered dining chair
We love how this classic dining chair has been uplifted with striking color and pattern, with the blend of horizontal and vertical striped borders elegantly mirroring the graphic frame and shape of the chair.
A beautiful union of complementary contrasts, to get this look, arrange colored braids on a plain fabric and use them to upholster dining chair seats. Avoid braids with beaded or embroidered embellishments as these will snag on clothing and wear quickly – wool, as used here, is ideal.
7. Opt for colorful, patterned cushions
Decorative cushions are the perfect place to get creative with passementerie.
Often used to bring in a beautiful accent color and cozy, inviting texture to a scheme, added design details, such as colorful trims and patterned borders, can transform ordinary accessories into stylish focal points rich with character and visual interest.
8. Embrace sleek, graphic lines
A more modern passementerie look can be achieved with trimmings by introducing graphic horizontal and vertical lines and keeping heavily detailed designs at bay. Strong lines create the illusion of space – vertical ones enhance the feeling of height, while horizontal ones make a room appear wider.
The lines on the bench fabric at the end of the bed here, link with the cushion and curtain, creating a balanced and united kid's room scheme.
Shop the look: our passementerie picks
FAQs
What is the history of passementerie trim?
Passementerie is a craft that celebrates elaborate trims and edgings, such as tassels, borders, trims, fringes, braids and more.
The French term first originated around the 16th century, when the 'Guild of Passementiers' was created in France. 'Passementiers' practiced the art of passementerie, which mainly consisted of creating ornate tassels. The term derives from the similar, 'passement' and 'parchmentry' which refer to silver, gold and silk wrapping and braiding.
By the 18th century, passementerie had become popular in clothing, with passementerie today used across fashion and the world of interiors.
---
It's safe to say, trimmings are back in a big way. A design feature that celebrates a traditional, intricate craft and the beauty of thoughtful details, passementerie can make all the difference in elevating a design scheme from the ordinary to the extraordinary.
Sign up to the Homes & Gardens newsletter
Decor Ideas. Project Inspiration. Expert Advice. Delivered to your inbox.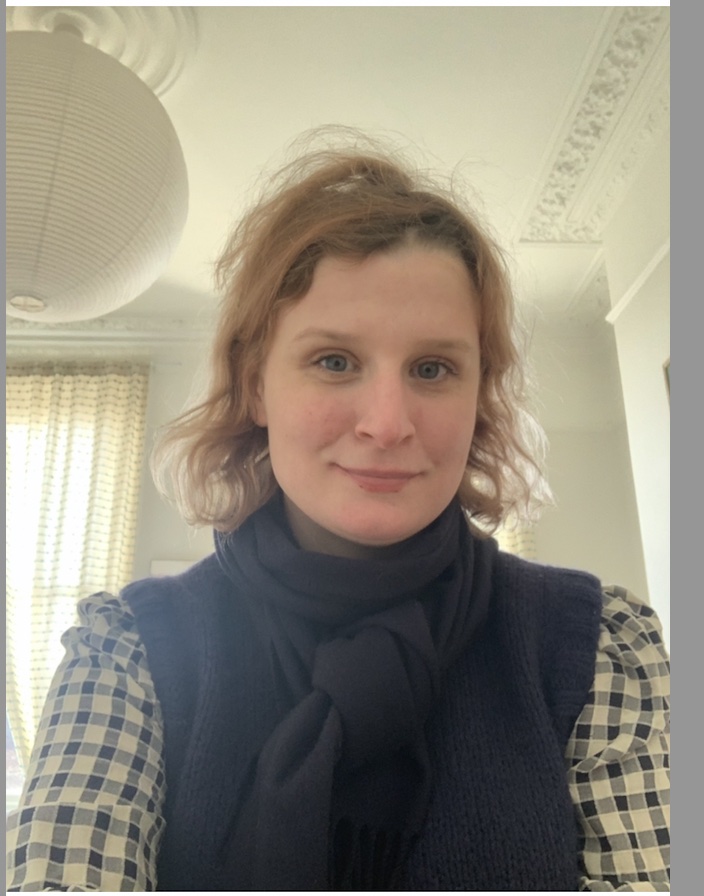 Kiera is a freelance stylist and writer. She has been working in journalism for over a decade. Before embarking on her freelance career, Kiera worked as the Style Editor of ELLE Decoration, the Interiors Editor of House Beautiful, and as Stylist at Homes & Antiques magazine. She loves planning and understanding how a decorating scheme comes together, and has a passion for patterned wallpaper and fabrics.