5 things to get rid of for a minimalist entryway – according to designers and organizers
A pared-back entryway doesn't have to be impractical – here's how to make the most of this busy space without the clutter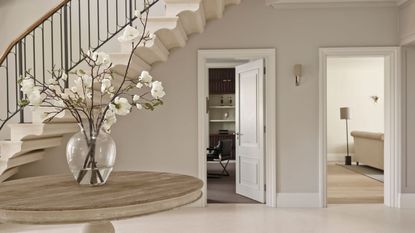 (Image credit: Future)
Sign up to the Homes & Gardens newsletter
Decor Ideas. Project Inspiration. Expert Advice. Delivered to your inbox.
Thank you for signing up to Homes & Gardens. You will receive a verification email shortly.
There was a problem. Please refresh the page and try again.
Given our entryway's often small footprint and how quickly we rush through them, they have to work surprisingly hard to ensure the rest of our home stays calm and organized. But what can you get rid of for a minimalist entryway while also keeping the space functional?
When organizing an entryway, many of us focus on what to add to store all sorts of shoes, coats, and other clutter, but designers and organizers claim that it is taking things out and paring back the space that could make this spot work better for our busy homes.
Here is what they suggest getting rid of for a minimalist entryway.
Things to get rid of for a minimalist entryway
Minimalist entryway ideas are usually avoided for fear that they may become disorganized or cluttered with homeless items and clothing. When you get rid of the right things, however, it can transform into a stress-free entry space for entering and leaving our homes in a rush.
1. Open-air storage
Good entryway storage is essential for a well-functioning space, but, when aiming for a minimalist space, the right kind of storage is arguably more so.
When aiming for a pared-back entryway, any 'open-air' storage (those pieces that leave your belongings on display), is probably not a good idea, says Raychel Klein, professional home organizer, founder, and CEO at Raybaybay Home Organization.
'A big culprit of this are things like umbrella stands,' she says. 'While having an umbrella stand near the entryway can be practical, it can also contribute to clutter. Consider storing them in a closet or designated storage area.'
2. Coats on display
On a similar note is hanging coats out in the open. Ideally, for a more minimalist entryway, coats, coat hooks, and standing coat racks should be done away with as well in favor of well-organized entryway closets.
Lisa Dooley, professional organizer and owner of Your Organized Life's number one recommendation is to eliminate visible coat storage as they are 'bulky and take up too much floor space, not to mention being the biggest source of visual clutter.' That being said, coat storage is essential, and if you don't have a closet available to hide these away, you should opt for wall hooks instead to keep your floor free and provide the illusion of more open space, she recommends.
'If you choose to have a coat rack, take the time to assess the number of coats, jackets, and accessories hanging on a weekly basis. Remove any items that are not frequently used or are out of season. This will free up space and prevent overcrowding,' adds Raychel Klein, professional home organizer.
3. Excessive shoes
Hallway shoe storage is a must for a minimalist entryway, but if you can keep yours contained, it may be best to move them elsewhere, says Raychel Klein, a professional home organizer.
'Remove any excess shoes or footwear that are not currently in use. Shoes tend to accumulate quickly and can take up valuable space in the entryway so make a habit of storing them in a designated shoe rack, cabinet, or closet after each use. You should even stow them away in your bedroom closet storage if you can't keep them out of sight in your entry.'
4. Large, single-purpose furniture
An entryway isn't functional without good entryway furniture to perch on while you take off shoes or put bags down when you first come in. However, for a minimalist space, it is vital to avoid big. bulky, single-use furniture in favor of sleek multi-functional pieces that will make your entryway the first line of defense against a cluttered home.
'No furniture should take up too much space that it crowds your walkway,' begins Bonnie Tomlinson, professional organizer and author of Stop Buying Bins, available at Amazon. 'When adding in storage, think slim – hooks for coats and bags, cubbies for shoes, perhaps a slim bench to sit on, or a thin cabinet to store it all. When sourcing pieces, always think of use and what your particular needs are, not what is typical for an entry. Adding in unnecessary pieces is just as bad as adding bulky ones for a pared-back space.'
Norine Pennachia ex-interior designer and current owner of touchGOODS home furnishings reiterates that 'versatility is essential for small spaces.' She reminds us to think about picking tables with storage options, for instance, and pieces with sleek lines and minimal patterns for a timeless yet minimal look.
5. Unusable decor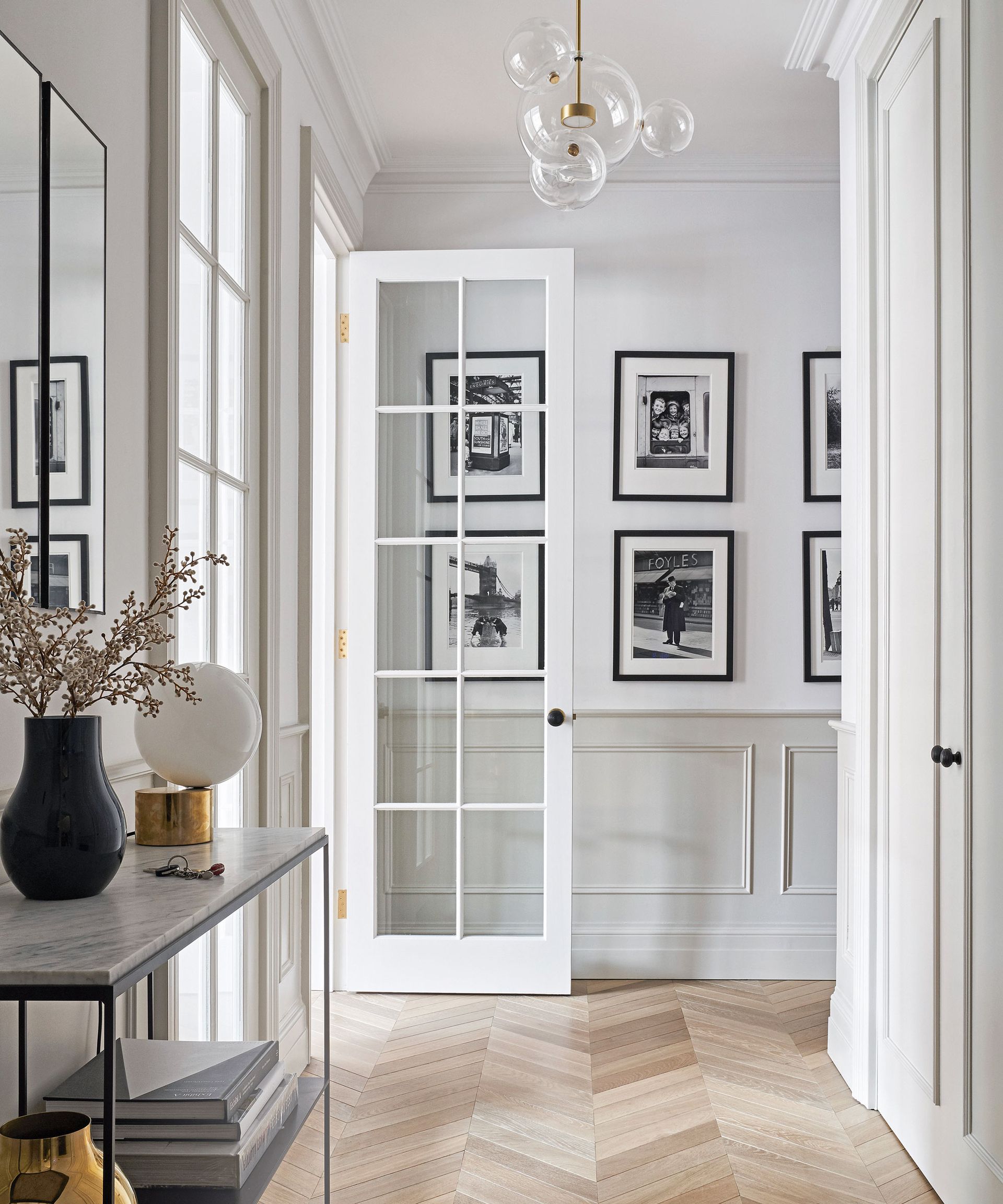 Not using entryway decor may seem counterintuitive if you are trying to create an inviting entryway while also keeping it minimal, but unnecessary design pieces that add little functionality are the enemy of the pared-back space, reminds Kristen Conner, interior designer and founder of Little Farm Interior Design.
That being said, there is some scope for functional decor that can help to liven your entryway up, she adds.
'This room sets the tone for their visit to your home. A beautiful, compact plant or a narrow vase of fresh flowers make a wonderful first impression while making your entryway smell nice, as does a thoughtful piece of wall art that takes up very little space, a decorative bowl that can corral keys while looking nice.
'Just avoid using too much space on any flat surfaces (like the top of a console table) for extraneous decor items, like picture frames and tabletop sculptures,' she adds. 'Those surfaces are needed for people to place their things as they enter.'
Kristen Connor, has been a professional designer for over 20 years. In her career as a user experience designer, she learned to study people's needs, and solve for them by designing thoroughly enjoyable experiences.
FAQs
Is a minimalist entryway practical?
When creating a practical minimalist entryway, it is important to still have the essential furniture for storing shoes and other clutter, somewhere to hang or store coats, and a place to sit. Having furniture doesn't mean that space is not minimalist – the trick is to pick pieces that serve a purpose and are multifunctional when possible to pare the space back to its bare essentials, not empty it completely. A minimalist entryway should instead focus on reducing all clutter, taking away some unessential decor that may get in the way of flowing through the space, and using pared-back color palettes for a clean, relaxing look.
How do you hide entryway clutter?
You can easily hide essential entryway clutter by ensuring you have useful, multi-functional storage pieces built into the space. A side table for dropping keys and bags, for instance, could have a cabinet for stowing away shoes, shopping bags, or pet essentials. A storage ottoman can provide similar hiding spots while also offering somewhere to sit to put on your shoes.
---
'In general, entryways need a lot of stuff so achieving a minimal aesthetic can be challenging,' empathizes Kristen Conner, interior designer. 'However, taking a user-centered design approach, and focusing on the people (and pets) who use the entryway the most will help you make a highly functional area that can easily be tailored to the design style of your home.'
Sign up to the Homes & Gardens newsletter
Decor Ideas. Project Inspiration. Expert Advice. Delivered to your inbox.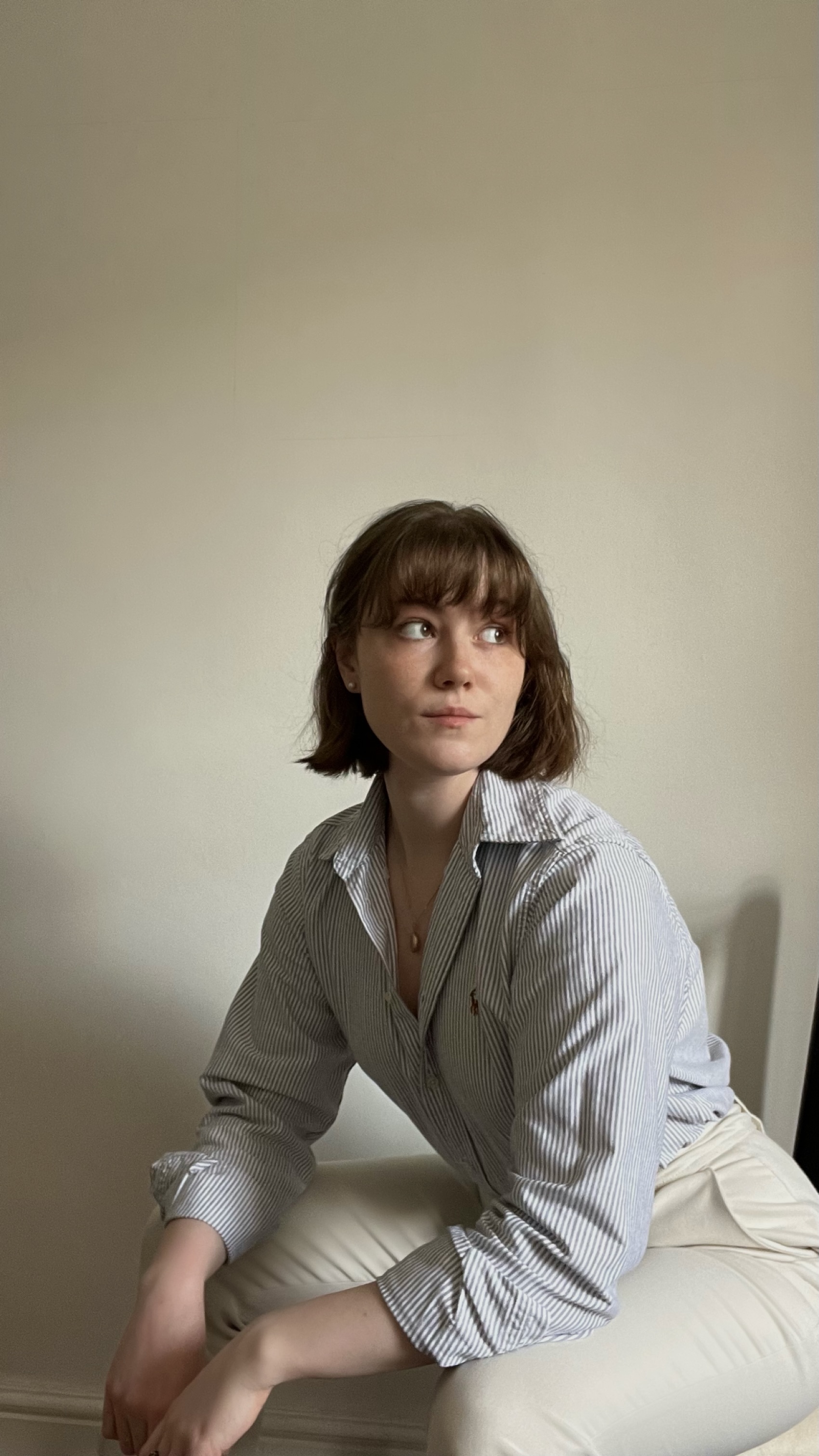 Chiana has been at Homes & Gardens for a year, having started her journey in interior journalism as part of the graduate program. She spends most of her time producing content for the Solved section of the website, helping readers get the most out of their homes through clever decluttering, cleaning, and tidying tips – many of which she tests and reviews herself in her home in Lancaster to ensure they will consistently deliver for her readers and dabbles in the latest design trends. She also has a first-class degree in Literature from Lancaster University.