What color should I paint my walls if my furniture is brown? 6 expert-approved color combinations
Learn which wall colors work best with brown furniture, so you can create an enduring design scheme that is both balanced and beautiful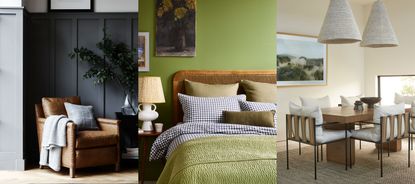 (Image credit: Neptune | Valspar | Lucie Ayres, 22 Interiors)
Whether it's a brown leather sofa or armchair in a living room, or a wooden table in a dining room or kitchen, there is no denying the enduring popularity of brown furniture – and when paired with the right wall color, it can be beautifully elevated to a whole new level.
So, which wall colors work best? Our design experts reveal that both warm and cool shades can work wonderfully for room color ideas with brown furniture; as brown is such an adaptable neutral, it can be perfectly paired with a whole host of different colors.
From fellow earthy neutrals such as cream and beige to contrasting colors of nature such as green and blue, we present 6 wall colors to use with brown furniture.
The top 6 wall colors to pair with brown furniture
Using materials such as wood and leather will always establish a timeless, elegant feel in interior design – and not only are they beautiful, they can be incredibly practical and long-lasting, too.
Whether you're exploring brown couch living room ideas, or are looking for some fresh new color inspiration for paint ideas, our designers share their favorite wall colors to use with brown furniture.
Choose complementary warming tones for a soothing scheme
Decorating with brown can establish an incredibly cozy and cocooning space, as its connection with the outside world can help us feel more relaxed and grounded. To enhance on this effect, embrace calming neutrals rich with warming undertones for your wall color ideas.
1. Cream
Brown furniture is renowned to work well with white room ideas, but for an enhanced feeling of warmth, opt for a shade such as cream, instead; perfect for neutral room ideas.
Dana Feagles, interior designer at Revelry Interior Design says, 'for light brown furniture, like bleached oak, ash, or poplar, I love creamy whites or taupes to create a serene, bright, modern space. Benjamin Moore's Revere Pewter is a classic taupe that doesn't lean green or yellow, while their White Dove is my go-to for a warm white.'
We love the relaxed, natural aesthetic of this dining room above, designed by Lucie Ayres of 22 Interiors, and how the soft furnishings and accessories, such as the oversized pendant lamps, seat cushions, and rug, unite the brown furniture and cream walls together as one.
Dana is the founder and principal designer at Revelry Interior Design, an interior design firm that serves the Napa Valley, Sonoma County, and Marin. For 10+ years, Dana Feagles has designed homes from San Francisco to Nantucket, from some of the Bay Area's most discerning entrepreneurs to casual families looking for function and comfort.
2. Pink
As brown has reddish undertones, it can work well when combined with a palette of pretty pinks and rich reds.
For a more colorful and contemporary, 'new neutral' for your wall color, opt for a dusky, muted pink, as shown in this traditional kitchen, painted Sulking Room Pink by Farrow & Ball.
The pink used on the upper half of the walls elegantly mirrors and complements the rustic wooden flooring and table, with the Paean Black cabinetry adding a striking note of stylish color contrast.
A beautiful kitchen design that embodies the perfect balance of warm and cool tones, we explore a collection of further pink kitchen ideas in our dedicated feature.
3. Beige
This year's color trends have marked a move away from classic neutrals, such as white and cool gray, to warmer, more earthy tones, such as beige and brown – as we explore in, what color is replacing gray.
Beige is often considered a light shade of brown, so can provide the perfect, complementary backdrop for your brown furniture; creating a rich, tonal look that feels beautifully coordinated.
As Samantha Struck of StruckSured Interiors says, 'if you have brown furniture, I would stick to warm tones to compliment them and anchor them to each other. Our default warm beige is Edgecomb Grey by Benjamin Moore. It is far warmer than the name and will go with almost any color.'
Samantha is the founder and principal designer at StruckSured Interiors. She lives on a 5th generation farm on the Columbia River, and her design style is ever-inspired by her travels, the mountains, rivers, and the seasonal shifts of the Pacific Northwest.
Establish a stylish element of contrast with cooler shades
To uplift a room with brown furniture with a little more color and contrast, then cooler shades, both soft and moody, can establish a wonderfully harmonious scheme – as the old saying goes, opposites always attract – especially when it comes to color theory.
4. Blue
'The mix of warm and cool with brown and blue makes for an excellent color combination, with both colors sitting together nicely to establish a sophisticated and elegant ambiance,' says NYC-based interior designer, Artem Kropovinsky.
When exploring what colors go together, it pays to understand color theory, and interior designers will often plan a color scheme with the help of the color wheel. Complementary colors, also known as accent colors, are those that contrast and sit opposite each other on the wheel, with brown being the opposite of blue.
As interior designer, Dana Feagles says, 'for medium to dark brown furniture, like cherrywood, alder, walnut, and mahogany, which are traditionally used in more classic furniture and settings, I love pairing with a shade of blue. In this primary bedroom, with both medium and dark wood furniture, I used Benjamin Moore's Normandy, a soft, moody blue tone.'
Founder of NYC-based interior design firm, Arsight, Artem Kropovinsky has a decade of extensive global design experience, connecting a cohesive, collaborative team of passionate professionals, who work on interior projects in the U.S. and worldwide.
5. Gray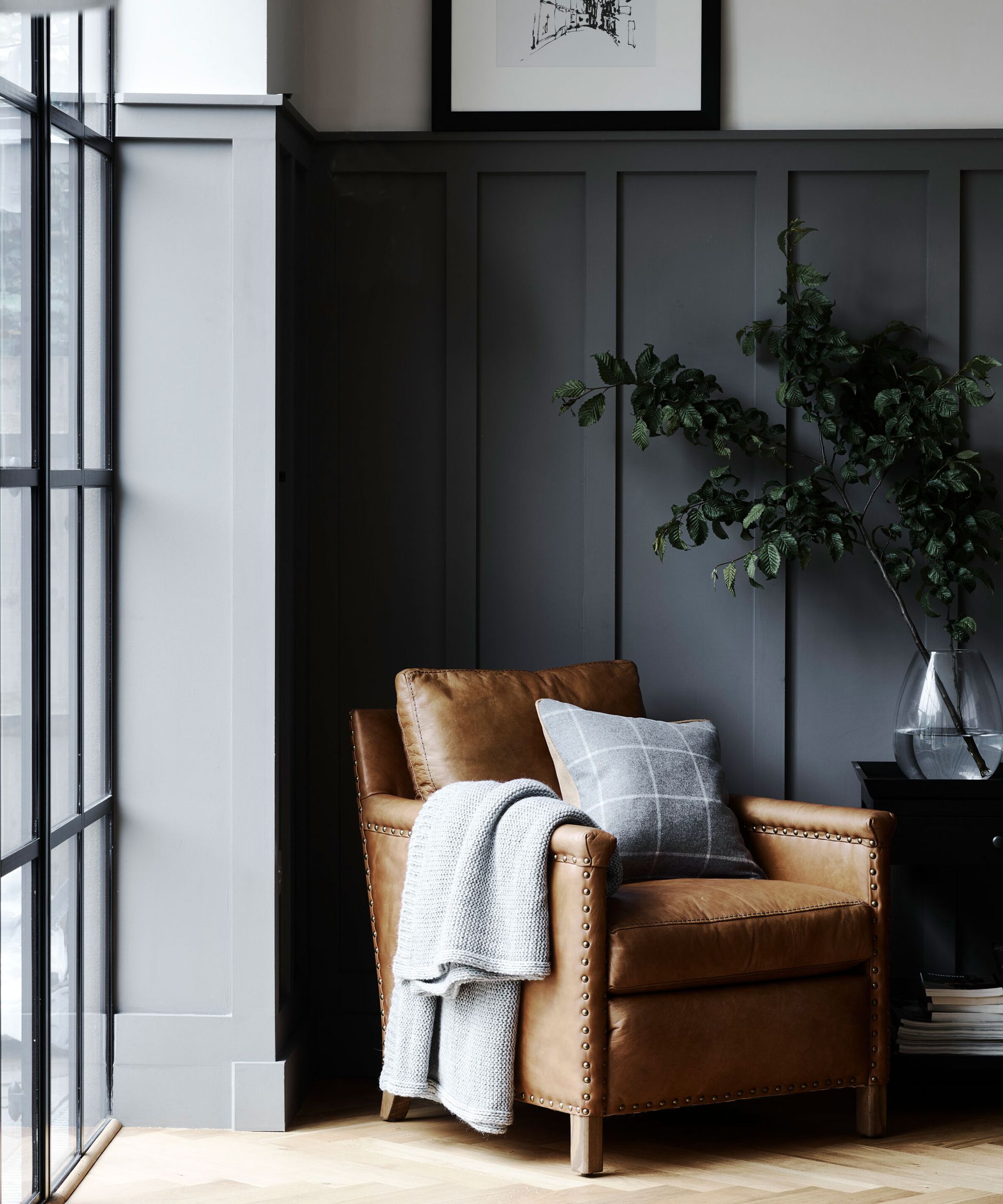 When done in the right way, a brown and gray color scheme can be incredibly sophisticated, as Spectrum Design Group interior designer, Dawn Bane, explains.
'Brown and gray are hues that we often see paired beautifully together in a space. The answer to pairing these together lies in their undertones. A warm gray will read more taupe and will work nicely with browns. However, a cooler gray will read blue and can work in a space with darker shades of brown.
There are also many other players that will change the overall appearance and aesthetic of the color pairing, such as natural light and the color temperature of artificial lighting in the space. A great tip to mixing brown and gray together is to find a common denominator that has both hues in it. A rug, throw, pillows, and even flowers and decor, can help tie a space nicely together.'
We explore, what color should I paint my walls if my furniture is gray, in our dedicated piece.
Dawn Bane is a designer & color expert at Illinois-based interior design firm, Spectrum Design Group. Dawn has always had a passion for color theory and creating beautiful interior spaces.

6. Green
For a soothing, indoor-outdoor feel, a brown and green color combination can beautifully celebrate the colors of nature, and establish a relaxed, natural feel that can complement spaces both classic and contemporary.
'The warm hues of brown paired with a glorious green harmonize well to evoke a sense of restfulness and tranquility, ideal for creating a welcoming and comfortable atmosphere for bedroom color ideas,' says interior designer, Artem Kropovinsky.
As shown in this inviting green bedroom, the walls have been painted in Valspar's rich Pressed Olives green, with the warming, rustic headboard and wooden bedside table beautifully adding to the serene natural scheme.
FAQs
What wall color goes best with dark wood furniture?
Dark wood furniture is definitely having a resurgence for 2023 furniture trends, so many of us will be on the hunt for the perfect, complementary wall color.
Lighter and brighter neutrals, such as cream or beige, can prevent the space from feeling too dark, as well as establish a note of stylish contrast.
However, when dark furniture is paired with darker, moodier shades such as gray or green, this can establish a more luxurious and classic look; ideal for more traditional interior spaces.
As we have explored in this piece, the beauty of brown furniture is that it can be paired with pretty much anything!
---
Interior designer, Ashley Macuga of Collected Interiors, concludes with her advice on creating a stand-out color scheme with brown furniture.
'My favorite color to pair with richly stained browns are colors with deep levels of saturation – navy blue, rust, jade, and mauve to name just a few. But, I wouldn't stop with paint!
There are so many gorgeous floral wallpaper ideas available that can add a fresh, modern perspective in a room dominated by heavier, weightier stains such as brown. Zak + Fox is one of my favorite designers when working with darker palettes. Their papers evoke personality, while still remaining incredibly sophisticated and conversation-starting.'
Ashley Macuga is the principal designer at Collected Interiors, a San Carlos-based interior design firm. Ashley's New Orleans heritage deeply influences her design point of view and practice.
Sign up to the Homes & Gardens newsletter
Decor Ideas. Project Inspiration. Expert Advice. Delivered to your inbox.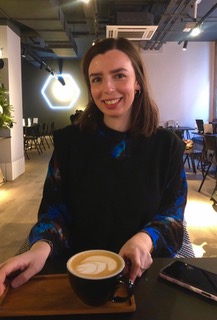 Zara joined Homes & Gardens in February 2022 as a Content Editor. After studying English Literature at University, she worked as an Ecommerce Website Editor, Content Writer and Buying Intern at multiple independent businesses within the luxury retail and lifestyle sectors. Her role at Homes & Gardens unites her love, experience and passion for the world of design and desire to create inspiring written content. She enjoys nothing more than discovering new trends, brands and products, whether that be in fashion, interior design or lifestyle.