Designers reveal the 5 biggest kitchen renovation regrets their clients had – you can learn from their mistakes
Here is what not to do in your kitchen reno, according to regretful remodelers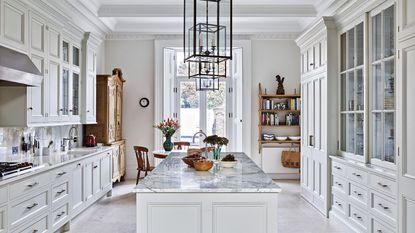 (Image credit: Sarah Kaye)
There is nothing more satisfying to see than a successful kitchen renovation, but not every redesign is a fairy tale.
For every great kitchen, there is at least one regret that means the space doesn't live up to its full potential, whether that's an avoidable but common kitchen layout mistake or a costly kitchen design mistake you'll kick yourself for later.
Here, interior designers share what they wish they had done differently in their early careers, and some clients' regret stories, so you can learn from their mistakes.
Kitchen renovation regrets
A new kitchen is one of the biggest investments you will make, so getting it right the first time is essential to making sure you get your money's worth. Although designing a kitchen is not as exciting as seeing a renovation coming together, it is essential to avoid regrets that, depending on the severity of a mistake, could haunt you in the long run.
1. 'Following trends, rather than prioritizing function'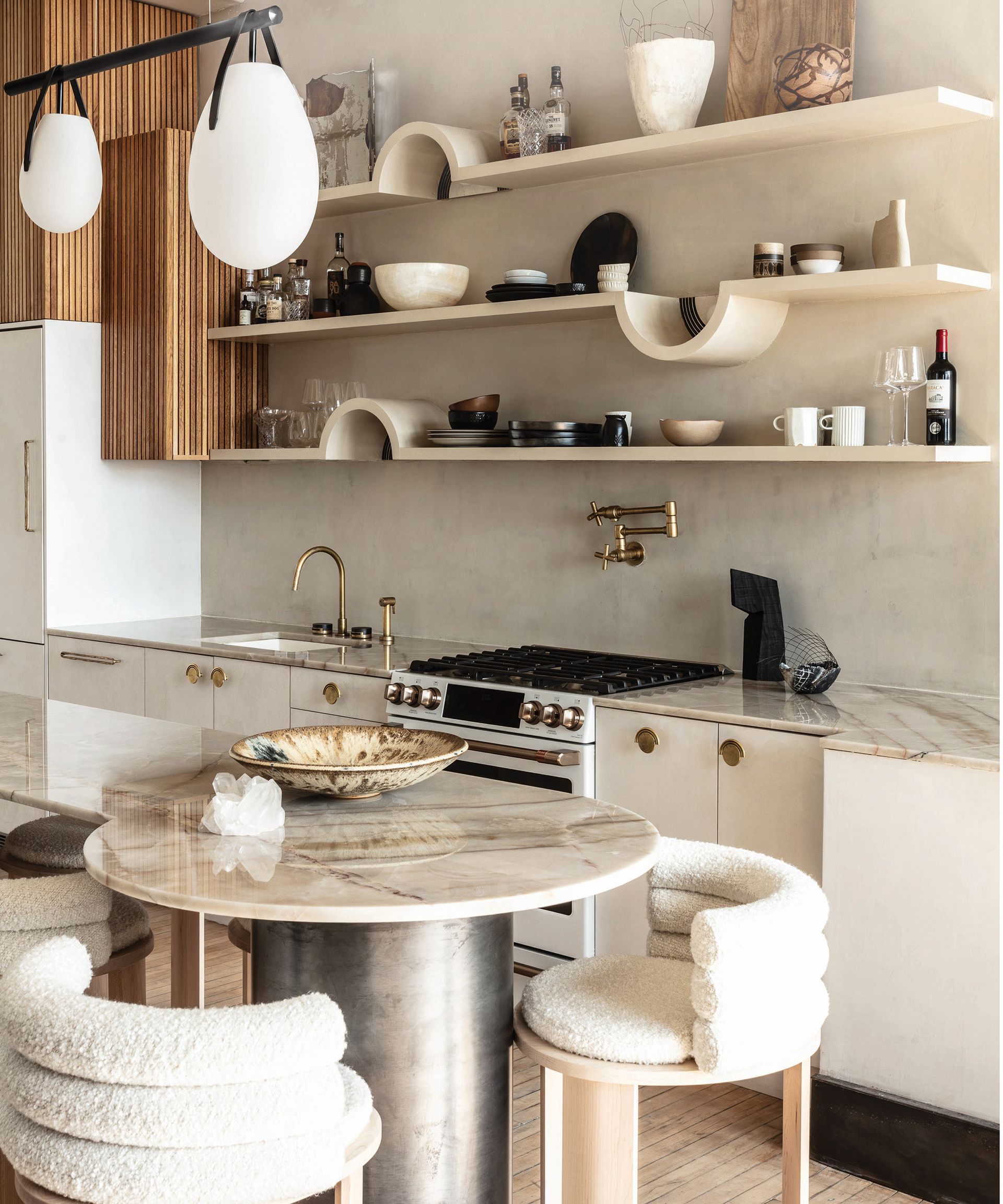 'We've all been there – we've seen a beautiful space or trend on Pinterest that we want to emulate, so we go out of our way to replicate it only to realize that the end result isn't functional,' begins Carrie Schulz, head of design at Block Renovation.
'Not prioritizing the function of a kitchen is a regret I see time and time again. Maybe clients have too many plates for that chic, minimal-open shelving concept they picked out, or their layout doesn't accommodate a big kitchen island comfortably while maintaining a good walkway.
But how do you balance function with style when planning a kitchen?
'This seems like a given, but we always recommend having clear priorities around which you're designing a kitchen,' Carrie continues.
'Is this a project that you want to ultimately add to the resale value of your home? If so, then going with a more classic, neutral design might be a better choice. Is this a home you want to stay in and really make your own? Then opt for a more idiosyncratic design. Think your family might be growing soon? Then adding in child-friendly features might go a long way. Is this a social area, or do you like having space when you cook? Open-plan kitchens might or might not be a good way to go depending on how you answer that question.
'When thinking about your kitchen, establishing how you want the space to function and a good kitchen layout goes a long way, before finalizing a trendy addition or look,' Carrie recommends. 'Be honest about your kitchen storage needs and plan around them. If you're a baker, for example, you'll want extra storage space for sheet pans, mixers, etc. Don't underestimate how much stuff your kitchen will need to hold.'
Carrie Schulz has a masters in Architecture from Parsons School of Design and is certified by The American Institute of Architects (AIA) and North Carolina as a Registered Architect.
2. 'Not planning around essential appliances'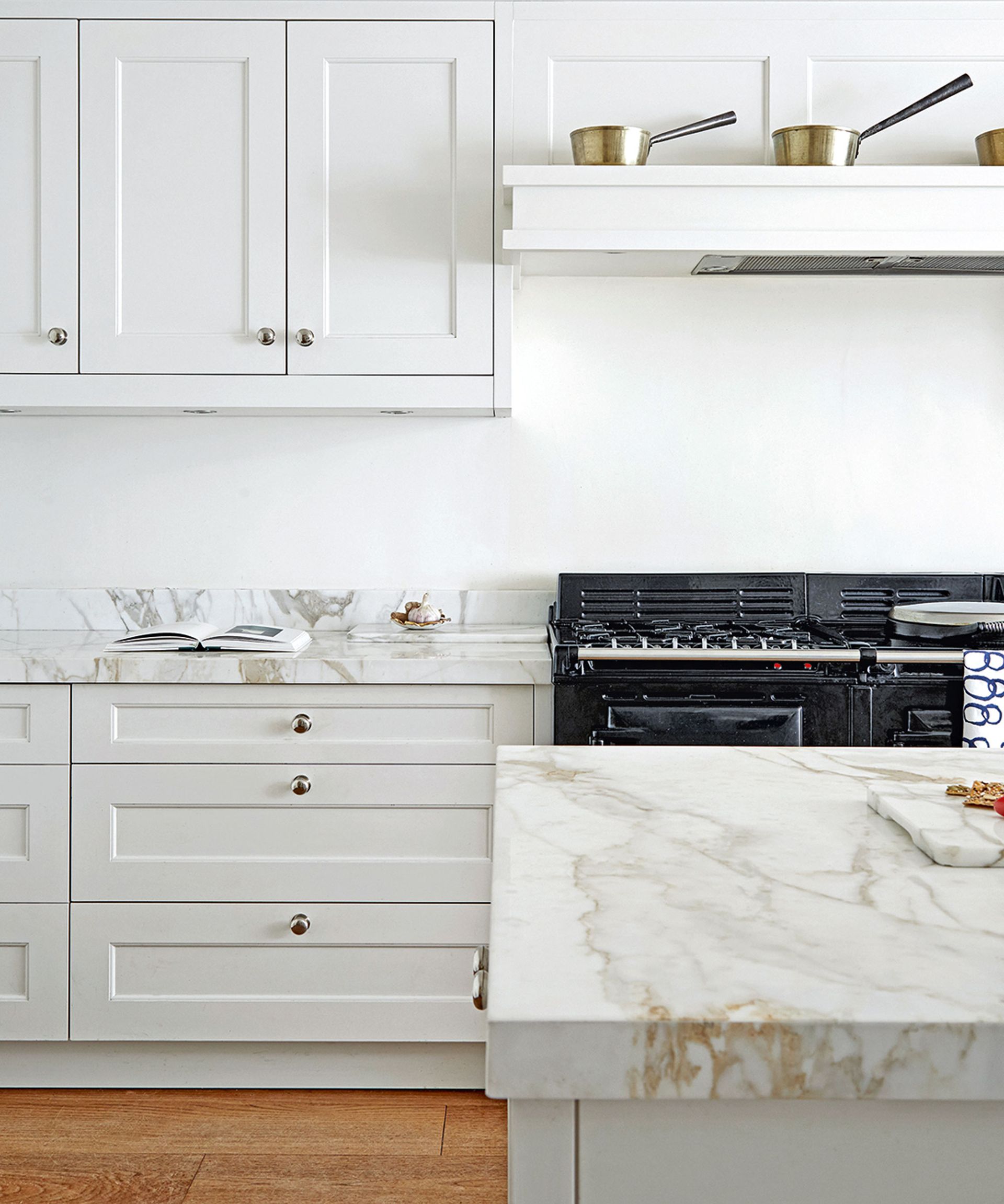 Kitchen appliances are not a one-size-fits-all addition, and failing to plan your kitchen cabinets around them can lead to an ill-fitted final look or expensive redesigns later in the project.
'If you do not plan for appliances and review all appliance specifications, your appliances may not sit properly in your cabinetry,' begins Alyce Lopez, design ambassador at Polywood and owner of design company The True House.
'When you do not floor plan ahead of time with final appliance selections you may not account for adequate walkways and door swings. For example, an oven requires 42-48in of the walkway to comfortably open and close your oven door, especially important on Thanksgiving Day.
'The same goes for refrigeration, you want to account for proper door swings and varying appliance depths. This information can be located on your appliance manufacturer's website when you select "spec sheets" or "installation guide". Working with a seasoned designer and reputable cabinet maker helps eliminate these issues,' she says.
'Always select your appliances prior to floor planning,' Alyce recommends to help avoid layout regrets. 'Refrigerators and ranges come in a multitude of sizes and are the workhorses in your kitchen. Once you've confirmed these details, then move on to the cabinetry layout. And of course, it's always recommended to work with a professional that can help walk you through appliance specifications.'
Alyce is the lead designer at The True House, a design company that specializes in kitchen and bath remodelling and whole home furnishings. Alyce prides herself in making each home more functional and livable for active families.
3. 'Putting too much emphasis on color and style of an island'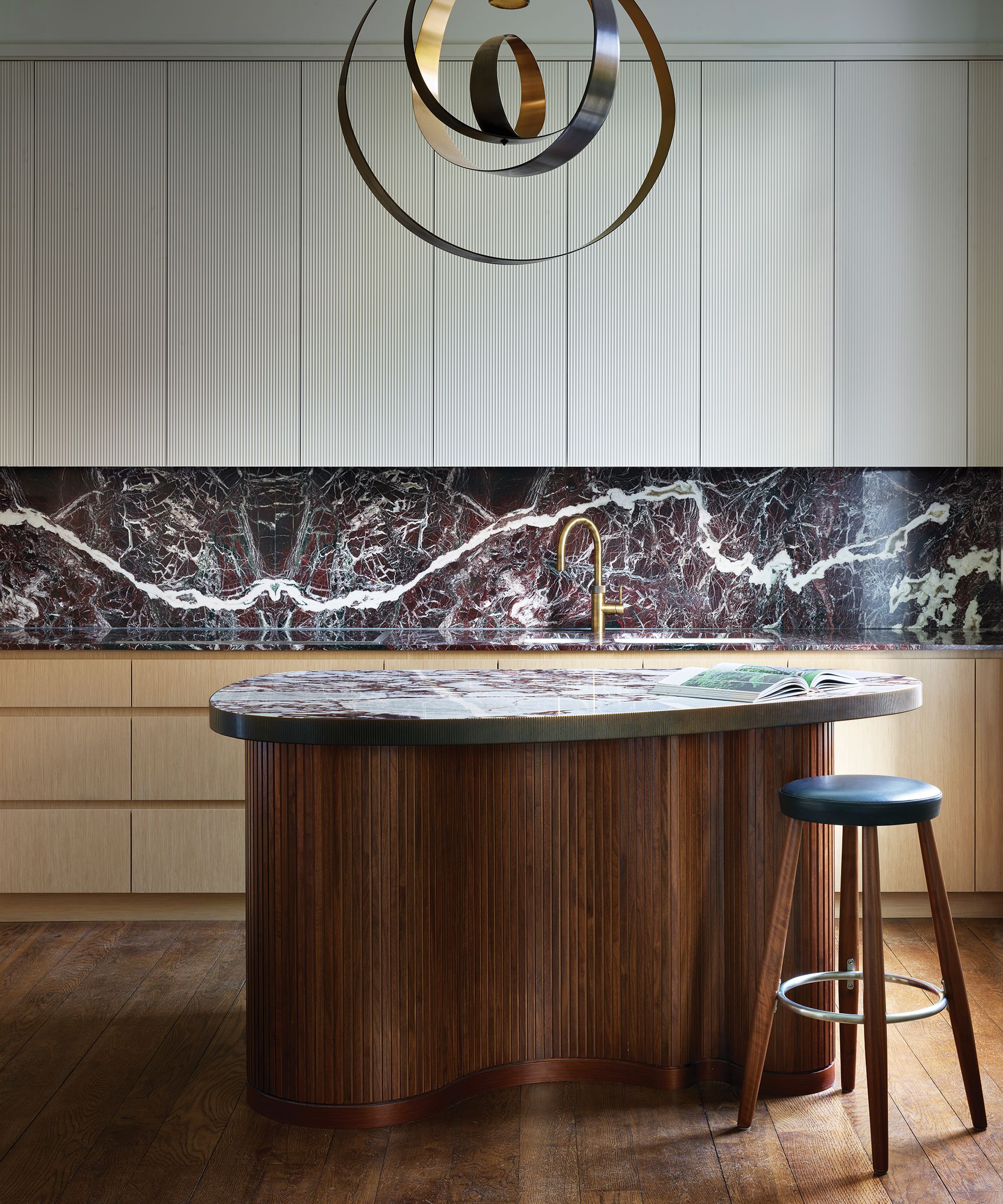 'The single biggest regret people have after remodeling is choosing the color and style of their kitchen islands, but not giving any consideration to the inside/function,' reveals Leigh Spicher, national director of design studios for Ashton Woods Homes.
'It's important to add drawers and not just have large, cavernous open boxes in the island. In addition, you should always "finish" the island on the side where people sit, even if it is just paneling or faux doors.
'Also, don't forget to paint the inside of the cabinets and drawers as well as the outside,' Leigh adds. 'This improves the look of your island and makes a kitchen look more expensive.'
Experienced Design Director, Leigh has a history of working in the real estate industry.
4. 'Underspending on the kitchen floor'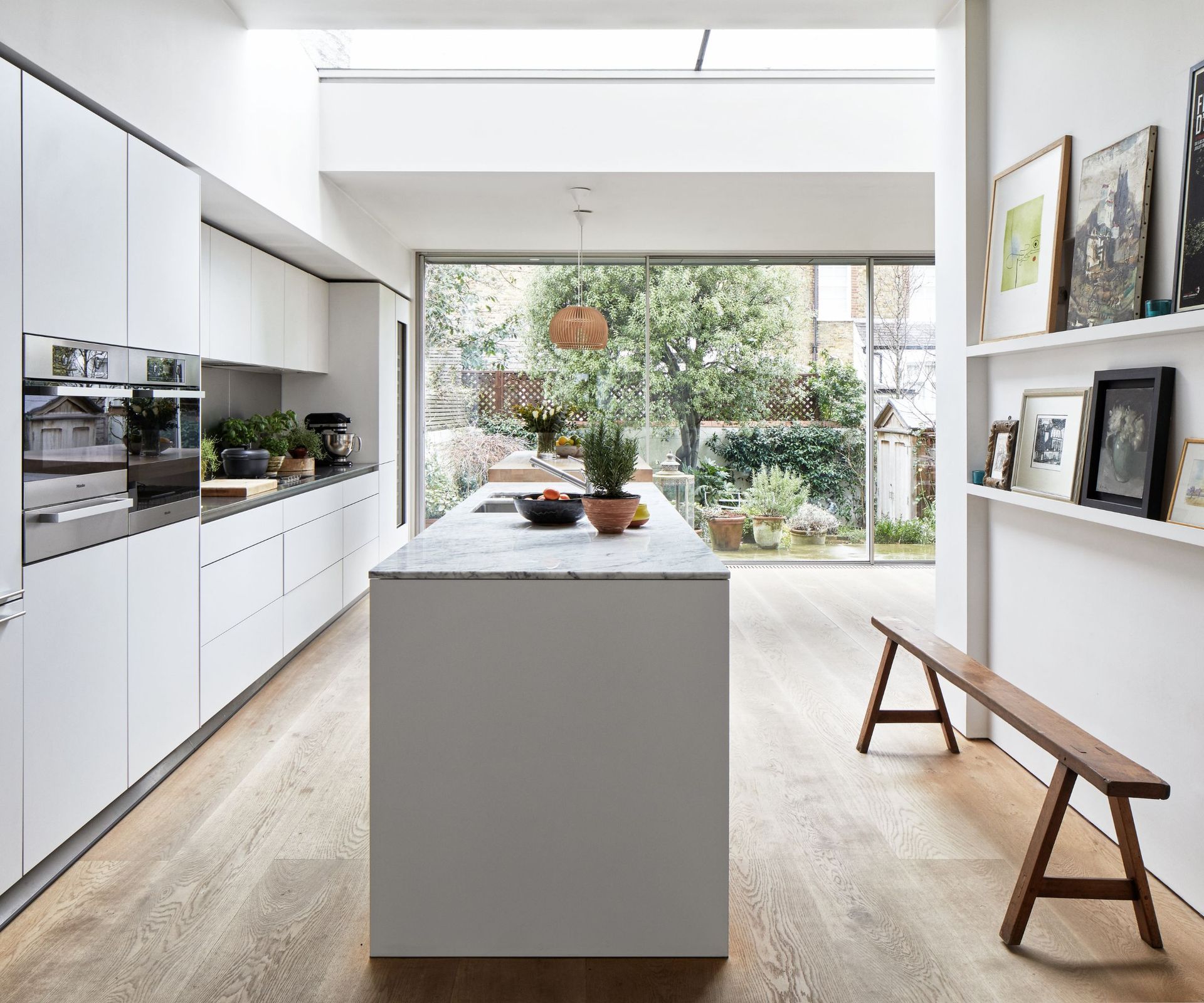 Kitchen flooring is one of the most 'used and abused' floors in your home, especially if you do not have any kitchen rugs. Taking such a significant amount of foot traffic means that not investing in quality flooring, or easy-to-clean flooring, becomes a common regret among remodelers.
'Builder-grade beige tile floor may be quick to clean, but can quickly show dirt between washes and date your kitchen in a hurry, making it a poor design choice,' says Nichole Abbott, designer at Floor360. 'One cost-effective remedy is luxury vinyl which can be installed by homeowners or professionals to float and click into place directly over the tile floor to quickly cover regrets.
'Luxury vinyl has many options that come in realistic designs to mimic the look of hardwood, ceramic tile, concrete, and natural stone. Luxury vinyl is also functional for busy households since it is resistant to both scratching and water damage,' she adds.
Nichole has collaborated on countless renovation projects through her career, and enjoys the satisfaction of transforming a space into an experience. She loves showcasing a client's vision into a format that they can see, bringing a dream home to life.
5. 'Not layering lighting properly during wiring'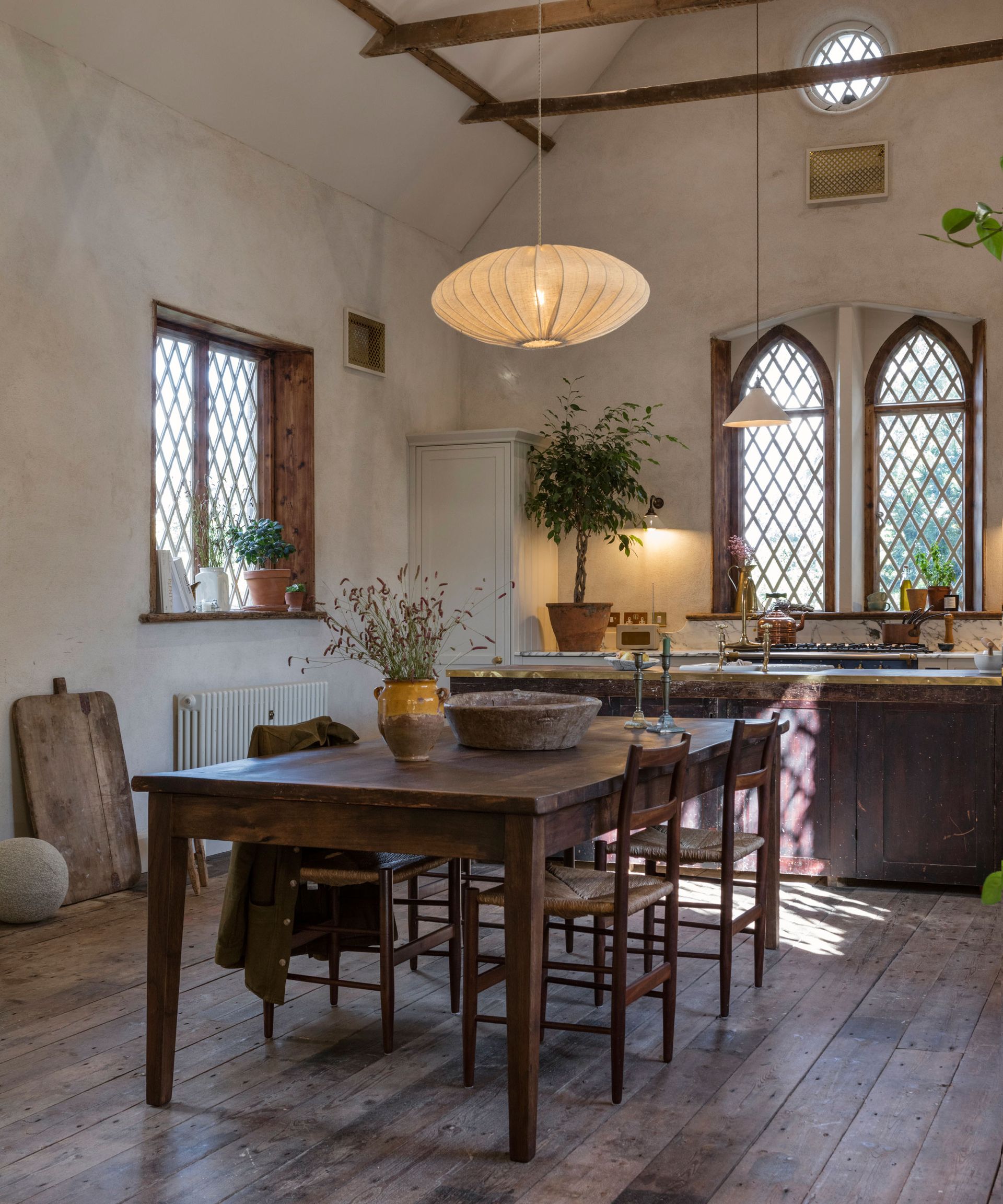 'The biggest mistake I have personally made in designing a kitchen is not taking into account proper kitchen lighting,' admits Jon Sanborn, co-founder of SD House Guys. 'It resulted in an uneven and dimly-lit space. The dark corners made the room feel cramped, despite there being enough space for all of my appliances and cabinetry.
'Additionally, without adequate light, I couldn't appreciate the details in my design and materials. Without proper lighting, it was almost as if I hadn't taken advantage of all of the possibilities for a beautiful kitchen.
'Proper lighting in a kitchen should be both task and ambient, as it can bring out different colors and textures throughout the space,' Jon continues. 'If you forget to include sufficient lighting, your kitchen may end up being too dark or have shadows in areas where there needs to be even illumination. This could potentially make meal prep and cleaning more difficult.
'If I had the chance to do it again, I would add more lighting sources throughout the kitchen. This could be done with a combination of recessed lights and decorative fixtures like pendants or chandeliers for ambient light. Under cabinet lighting can also provide additional brightening to certain parts of the kitchen.'
Jon leads the renovation side of SD House Guys, and enjoys coming up with creative solutions to help homeowners move on with the next chapter of their lives when it comes to owning a home.
FAQs
What should you not do in a kitchen remodel?
The main thing you absolutely should not do in a kitchen remodel is fail to plan extensively in advance. Consider how you use your current kitchen, what it is you want to change and why, and what already works. Don't skip out on relocating major appliances like gas stoves or sinks even if it adds to your remodel costs if they are not in a position that works for you already, for example.
What adds the most value to a kitchen remodel?
Adding a kitchen island often adds the most value to a kitchen remodel, but avoid adding one in a small kitchen or cramped space. When adding a kitchen island, always consider the walkways and how much space you need to open appliance and cabinet doors before committing to an island that will leave your kitchen unusable and undesirable.
Sign up to the Homes & Gardens newsletter
Decor Ideas. Project Inspiration. Expert Advice. Delivered to your inbox.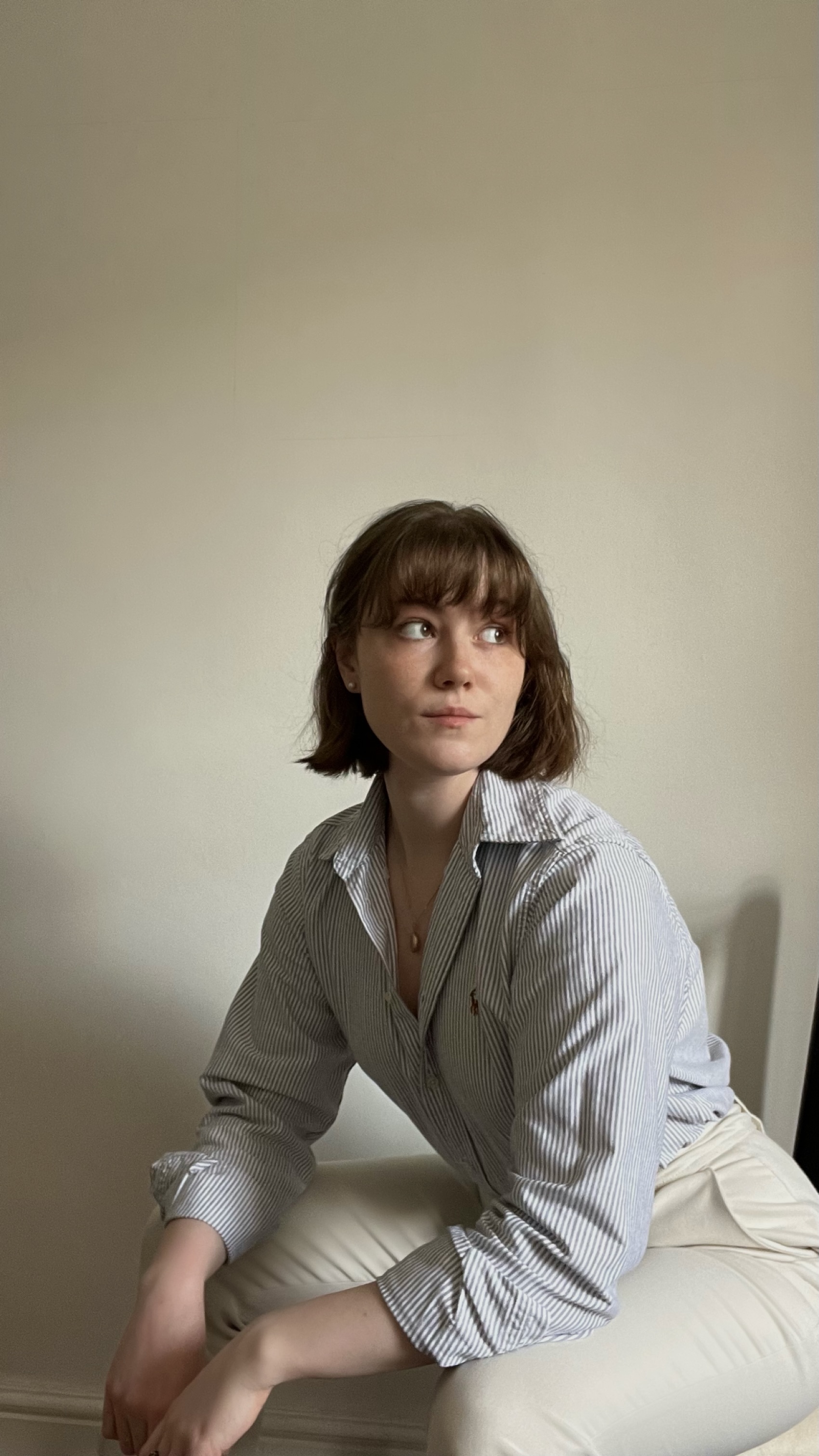 Chiana has been at Homes & Gardens for a year, having started her journey in interior journalism as part of the graduate program. She spends most of her time producing content for the Solved section of the website, helping readers get the most out of their homes through clever decluttering, cleaning, and tidying tips – many of which she tests and reviews herself in her home in Lancaster to ensure they will consistently deliver for her readers and dabbles in the latest design trends. She also has a first-class degree in Literature from Lancaster University.