How an expert interior designer plans a kitchen – my top 5 tips for guaranteed success
These are the essential planning steps I always take, and my favorite inclusions, to ensure every box is ticked when I design a kitchen for my clients
(Image credit: Brantley Photo / John Bessler / Greg Premru)
As an interior designer, I know that planning a kitchen remodel can be a daunting task, especially if you're looking to create a space that is both functional and stylish.
I have seen countless kitchens, and know that having an efficiently-planned space with the best kitchen layout that's a real workhorse doesn't mean you have to sacrifice beauty, drama, and luxury finishes.
Here are a few tips that will help you design your dream kitchen as I would.
1. Consider the layout
The kitchen layout will dictate how you move around the space and how efficiently you can work. There are several popular kitchen layout ideas, including L-shaped, U-shaped, galley, and open-plan.
Each layout has its pros and cons, so it's important to choose one that suits your needs and the size of your space. For example, an open-concept kitchen is great for entertaining and can make a small kitchen look bigger, but it may not provide enough kitchen storage space for some homeowners.
2. Assess storage needs
Once you have chosen your layout, think about your storage needs. You'll want to maximize your storage space, so think about the types of items you'll need to store and how much space they require.
Consider adding features like pull-out shelves, lazy-Susans, and deep drawers to maximize your storage space. It's also a good idea to think about where you'll store your small appliances, like your toaster or blender. Built-in storage for small appliances can help keep your countertops clutter-free and make your kitchen look neater.
3. Think: smart appliances
Next, think about your appliances. Today's appliances are smarter, more efficient, and more stylish than ever before. Some of the latest kitchen technology includes smart refrigerators, induction cooktops, and steam ovens.
Smart refrigerators can help you keep track of your groceries and create shopping lists, while induction cooktops use electromagnetic energy to heat your cookware, making them faster and more energy-efficient than gas or electric cooktops. Steam ovens are also becoming more popular, as they can cook food quickly and without the need for added oils or fats.
4. Ensure kitchen lighting is perfected
Another important consideration is your kitchen lighting. Lighting can make a big difference in the look and feel of your kitchen. You'll want to make sure you have enough light to work and prepare food, but also enough ambient light to create a warm and inviting atmosphere. Consider adding pendant lights over your island or peninsula, and under-cabinet lighting to provide task lighting for your countertops.
Lighting over the island is extremely important because it's typically where all the prep work is done, so crisp and bright is important. I always choose lighting that is bright but is able to be dimmed for those times when the island transitions to a place where drinks and hors d'oeuvres are served.
It's also the focal point of a kitchen, so the fixtures should be stylish and bring a lot of character to the space. I always focus on the wattage of light to make sure it's able to be turned up for ultimate brightness and then dimmed down for a moody vibe. If the pendant lights can't go bright enough, then layering in some LED pin lights will help when you're in work mode.
The bottom of the light should be high enough over the countertop so you can work below and have a conversation with someone across from you without having a light in your way.
I love all types of lights, but the scale of the fixture should match the space you have available. If your ceilings are high, you're able to go big and dramatic. if your ceilings are low, you may need to go flush mount with flair to keep the head space clear for working on the island.
5. Prioritize impactful materials
Lastly, think about the finishes and materials you'll use in your kitchen. From countertops to flooring, the materials you choose can make a big impact on the overall look of your space. Some popular materials include quartz, granite, and marble for countertops, and hardwood or tile for flooring. You'll also want to consider the finish of your cabinets, choosing between matte, glossy, or textured finishes.
Because many of our clients want worry-free countertops that look good all the time, I have two types of countertops that I look to use. I love using man-made materials like Caesarstone or Silestone based on their ability to resist staining, scratching and for their anti-microbial quality. For natural stones, I love granite that looks like marble. These granite surfaces have the elegant look of marble and are extremely durable and, for the most part, stain resistant. If a client is not hung up on scratches or blemishes and likes a patinated look, then there are so many marbles that bring the drama and color through their incredible veining.
---
Planning your dream kitchen requires careful consideration of several key factors, including layout, storage, appliances, lighting, and finishes. By taking the time to plan your space and incorporate the latest technology and appliances, you can create a functional and stylish kitchen that will serve as the heart of your home. Whether you're a gourmet cook or a busy parent, the right kitchen can make a big difference in your daily life. Careful planning will ensure that you will enjoy the results for years to come!
Sign up to the Homes & Gardens newsletter
Decor Ideas. Project Inspiration. Expert Advice. Delivered to your inbox.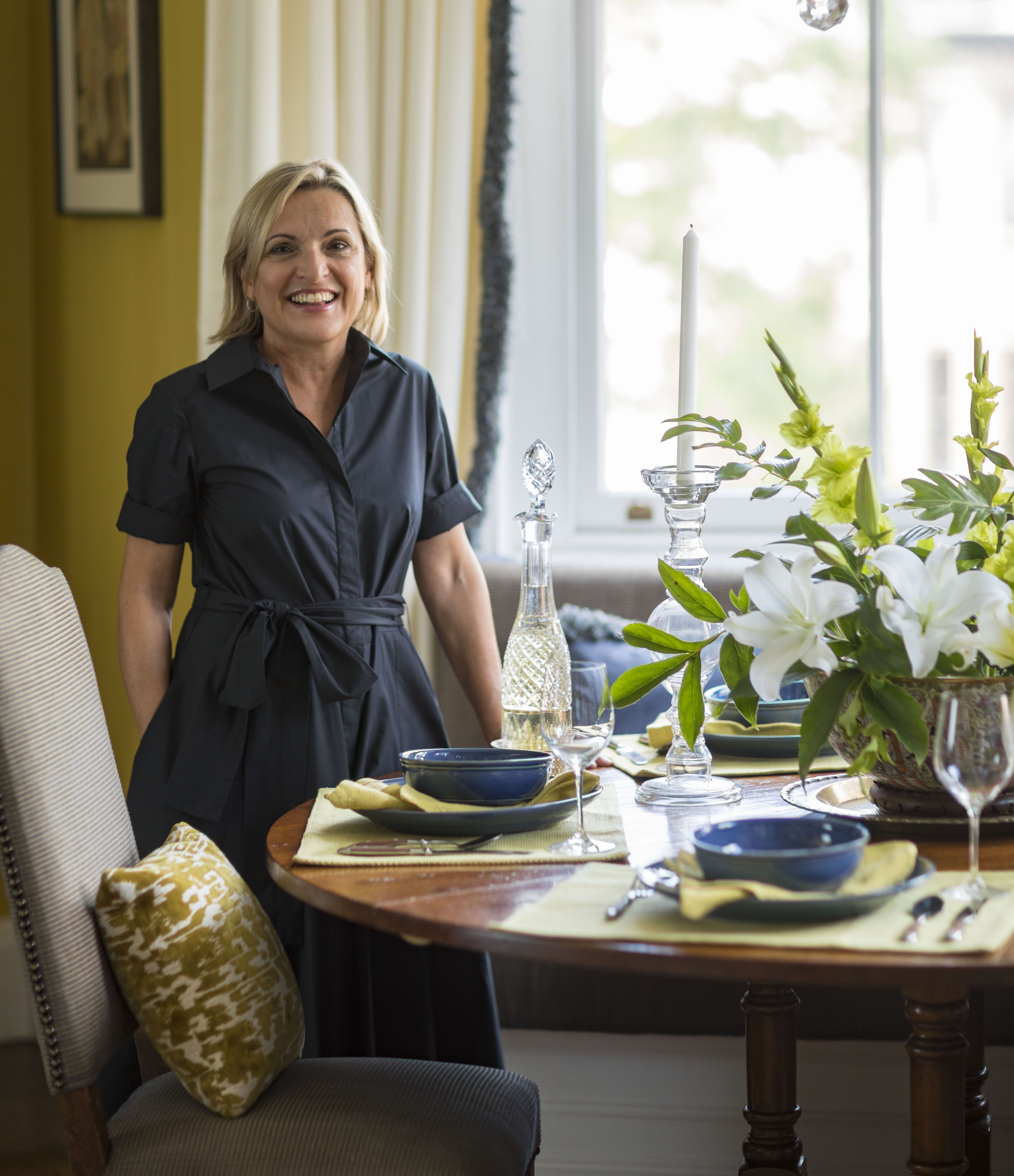 Kristen Rivoli has more than 30 years of experience in the design industry, having launched her career in corporate and commercial design. After a successful 15 years of balancing form and function for public spaces, she established Kristen Rivoli Interior Design in 2009 to focus her deeply intuitive design acumen and creative ambitions on creating homes that reflect the lived experience of her clients. Diverse in her influences (and a secret admirer of all things fashion), Kristen can be equally inspired by visiting a Tuscan village or observing the color and textures of an Alexander McQueen gown. This aesthetic curiosity is paired with her personal style, which is both warm and perceptive.