Should kitchen lights be warm or cool? Lighting experts advise on how to get the perfect mix of mood and task lights
Beautifully light your kitchen while maintaining practicality with these experts kitchen lighting tips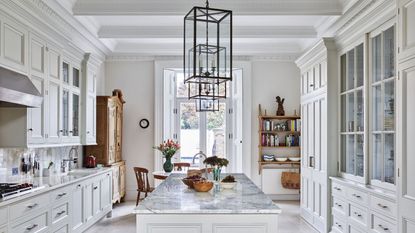 (Image credit: David Lovatti)
Knowing how to light a kitchen can dramatically change the way the room looks. From ambient lighting to task lighting, ensuring you have the best-toned lighting can increase functionality as well as elevate your kitchen's design. So, should kitchen lights be warm or cool?
When it comes to kitchen lighting ideas it can be tempting to install practical, cool-toned ambient lighting and finish the job there. However, with the kitchen remaining one of the most social and multifunctional rooms in the house, adding lighting that also works for socializing, relaxing, impromptu late-night cooking, and everyday food preparation. Because of this we are moving away from strictly cool-toned lights in a kitchen and heading towards sophisticated lighting schemes and educating ourselves on the best lighting for a kitchen.
We have spoken to experts and designers to hear their thoughts on the best tone for kitchen lighting so that you can layer your lighting and illuminate your kitchen beautifully.
Should kitchen lights be warm or cool?
Due to the kitchen's often multifunctional nature, adding lighting ideas in only cool or only warm tones can end up being impractical for the space. Kitchen ideas with solely cool-toned lighting can come off as harsh or cold, whereas kitchens with only warm-toned lighting can be difficult to cook in. To choose kitchen lighting correctly, it is important to have a delicate balance of both to make your kitchen more inviting.
Where to use cool lighting in a kitchen
'Generally speaking, cool white or even daylight bulbs are only really good for high task or workspace areas where there is no natural light,' explains Niki Wright, co-founder of lights&lamps. 'The use of brighter ceiling fittings in the day is often a subtle enhancement to natural daylight.' Consider implementing cooler lighting underneath kitchen cabinets for a focused task light for food preparation, but avoid using a cool-toned light as your main, ambient kitchen ceiling lighting ideas to avoid the room looking harsh or cold, especially in a space with little natural light.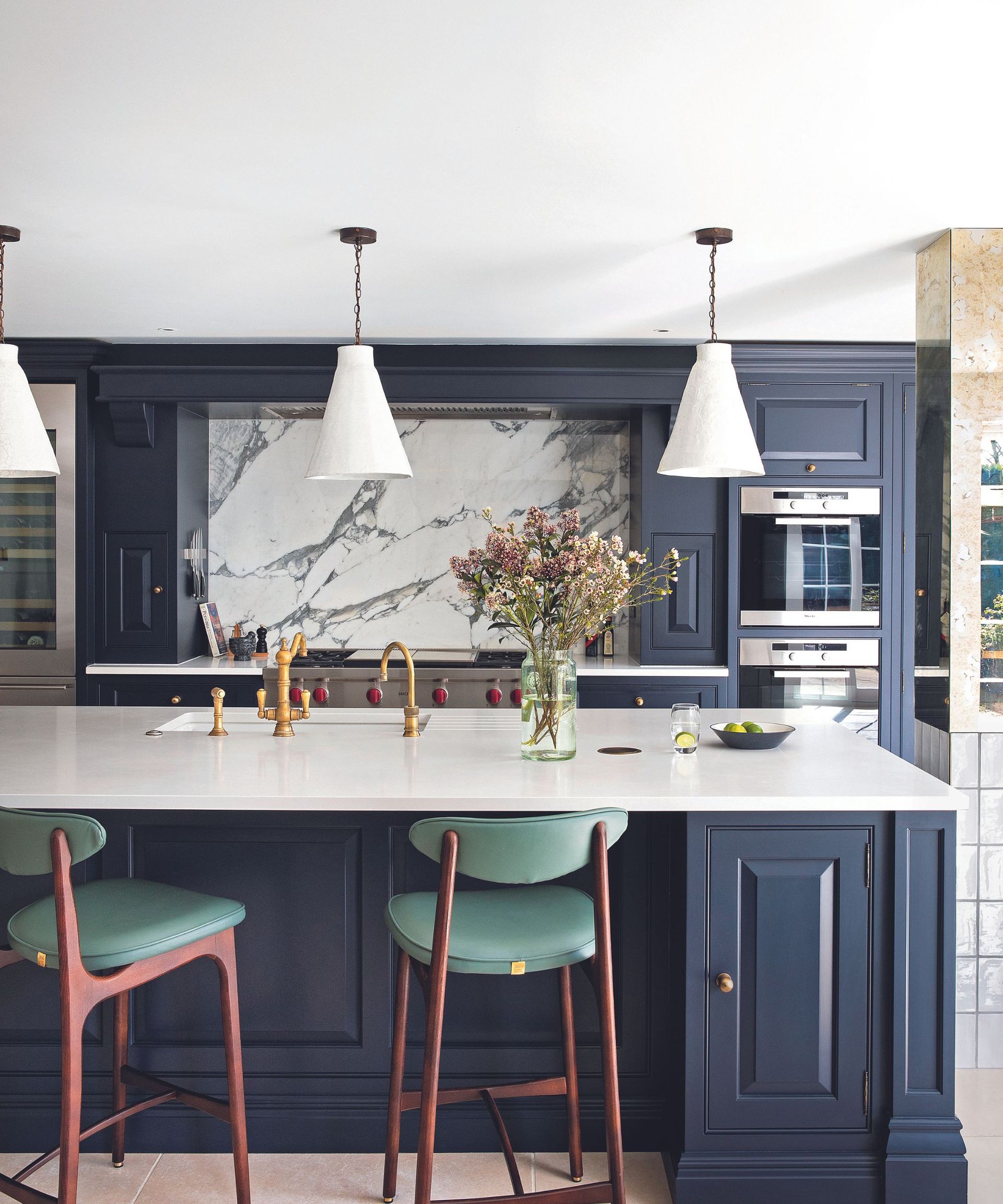 'There are two key criteria for kitchen lighting,' continues Nick Cryer of Berkeley Place, 'task lighting and ambient lighting. Since the kitchen has become a much more social space, cool and funky ambient lighting has become more important however, the main point of a kitchen cannot be overlooked so, good quality lighting for task-based activities is essential,' he concurs.
'The task-based lighting need only be local to task-oriented areas. We have found that a key consideration is the setting out of any ceiling-mounted recessed downlights close to high-level/overhead kitchen cabinets – it can look awkward if the shadows created by the lighting misalign with the kitchen units. We find cool lighting best as task lighting.'
Where to use warm lighting in a kitchen
Adding warm lighting to a space can help to make the room feel more inviting. With kitchens often doubling up as dining spaces and hosting family and guests over important holiday periods, adding warm lighting can help make a house look cozy.
'Lighting should always be warm in our books,' states Catherine Dal, founder of Cat Dal Interiors. 'For task lighting, you could add led strips under wall units or directional spots on a track or singular pointing down at the kitchen worktop. Then you need ambient lighting as well, so when the cooking is done, you can sit under a cozy glow and eat in a more relaxed atmosphere.' Consider kitchen trends such as low-hanging pendant lighting as kitchen island lighting ideas with warm-toned bulbs to create an enticing nook in the kitchen to enjoy breakfast or invite guests to join you as you prepare food or drinks.
It is important to remember that warm-toned lighting does not me dimmer lighting. Using a lower kelvin lightbulb with a higher lumen count will still provide you with a strong light – just a warmer color. 'Layering warmer light is a more natural way to brighten your living space and help transition the day into evening,' adds Niki Wright. 'Dimming them down in the evening and complementing them with low-level lamps can transform a bright space by day into a cozy living room by night.'
'I always prefer warm lights,' says Sara Story, founder of the eponymous design company, 'they make everything – food, flowers, people – more beautiful. I really like all lights to be on dimmers so you can change the mood very quickly – say going from a workspace to an entertaining space, with just the turn of a switch,' she agrees.
Giuliano Ghidini, consumer commercial Leader at Signify UKI, owner of Phillips HUE suggests implementing smart lighting into your home so that you can find the perfect balance between warm and cool-toned lighting for every situation. 'Whether you are curled up reading an enticing book or hosting a dinner party, smart lighting can offer you the perfect lighting for any occasion. Relax after a long day. Host a lively get-together. Decorate your space and set the mood for any occasion — and do it all with smart lighting,' he recommends.
What is a good wattage for a kitchen light?
A good wattage for a kitchen light is around 100 watts for a dark kitchen and around 80 watts for a kitchen with more access to natural light. Installing a bright enough kitchen light is just as important as fitting the right toned light to ensure practicality in the kitchen.
Sign up to the Homes & Gardens newsletter
Decor Ideas. Project Inspiration. Expert Advice. Delivered to your inbox.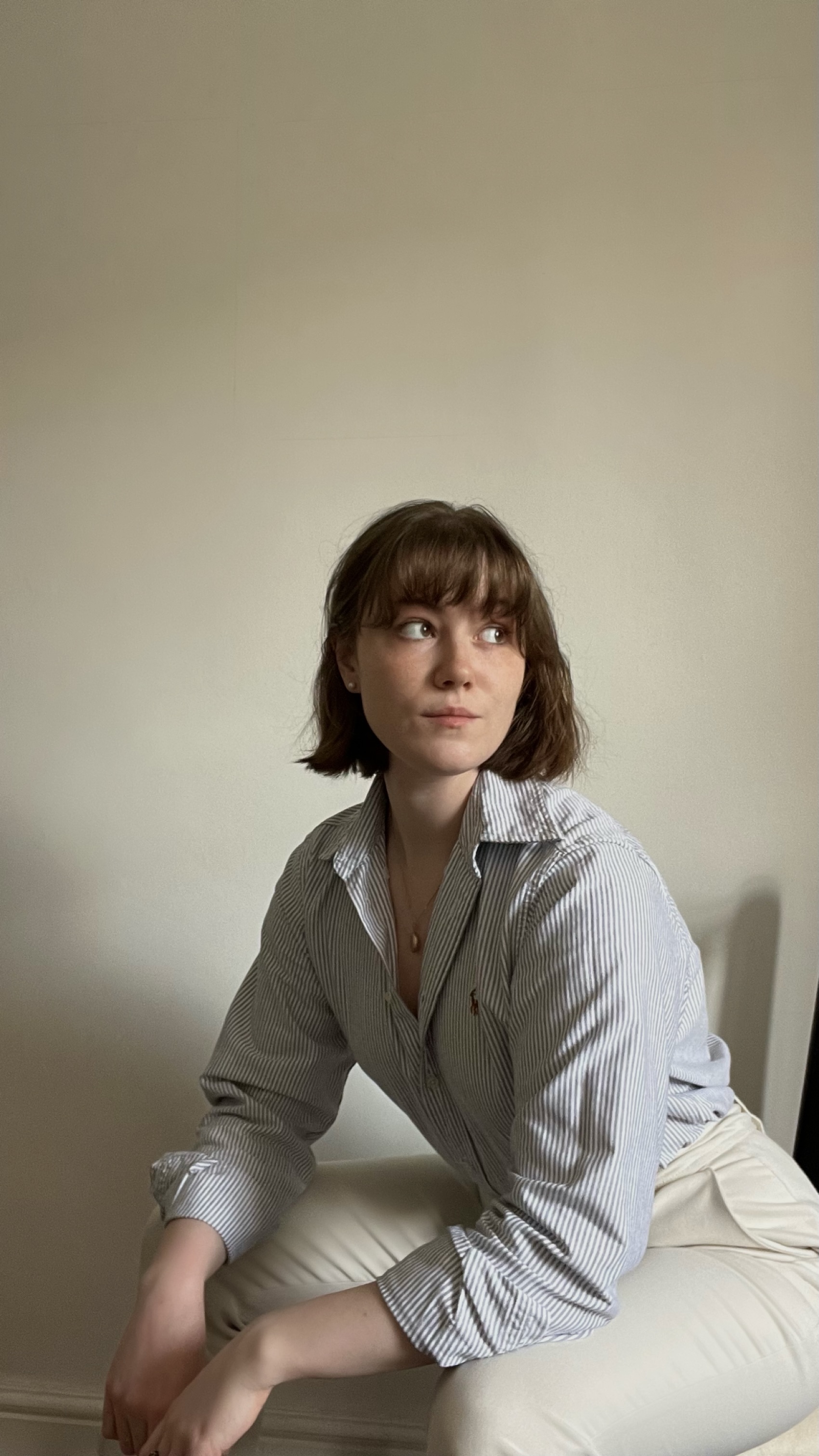 Chiana has been at Homes & Gardens for a year, having started her journey in interior journalism as part of the graduate program. She spends most of her time producing content for the Solved section of the website, helping readers get the most out of their homes through clever decluttering, cleaning, and tidying tips – many of which she tests and reviews herself in her home in Lancaster to ensure they will consistently deliver for her readers and dabbles in the latest design trends. She also has a first-class degree in Literature from Lancaster University.