10 signs your kitchen organizing system isn't working – and what to do instead
'The key is to find a balance between aesthetics, functionality, and practicality'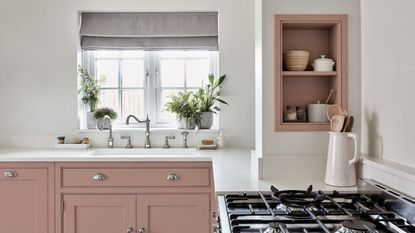 (Image credit: Tom Howley)
We have all heard of organizing systems by now, but just because you have one doesn't mean that it works. In fact, many organizational systems don't work for every household, especially in a busy space like the kitchen.
But what are the signs your kitchen organizing system isn't working? Professional home organizers say there are some clear indicators that the system you have in place is not the best for your family.
Here, they break down how to spot a failing home organizing system, and what you can do to rectify it.
Signs your kitchen organizing system isn't working
Setting up an organizational system in your home is one of the best cleaning tips to have at your disposal because they are designed to help create a method of keeping clutter at bay and make your home easier to tidy.
Despite this, these systems can quickly fall apart – or never work in the first place. Just because it is something used by professionals doesn't mean it will work for you. This is how to spot if yours is failing you in your kitchen.
1. Clutter continues to build up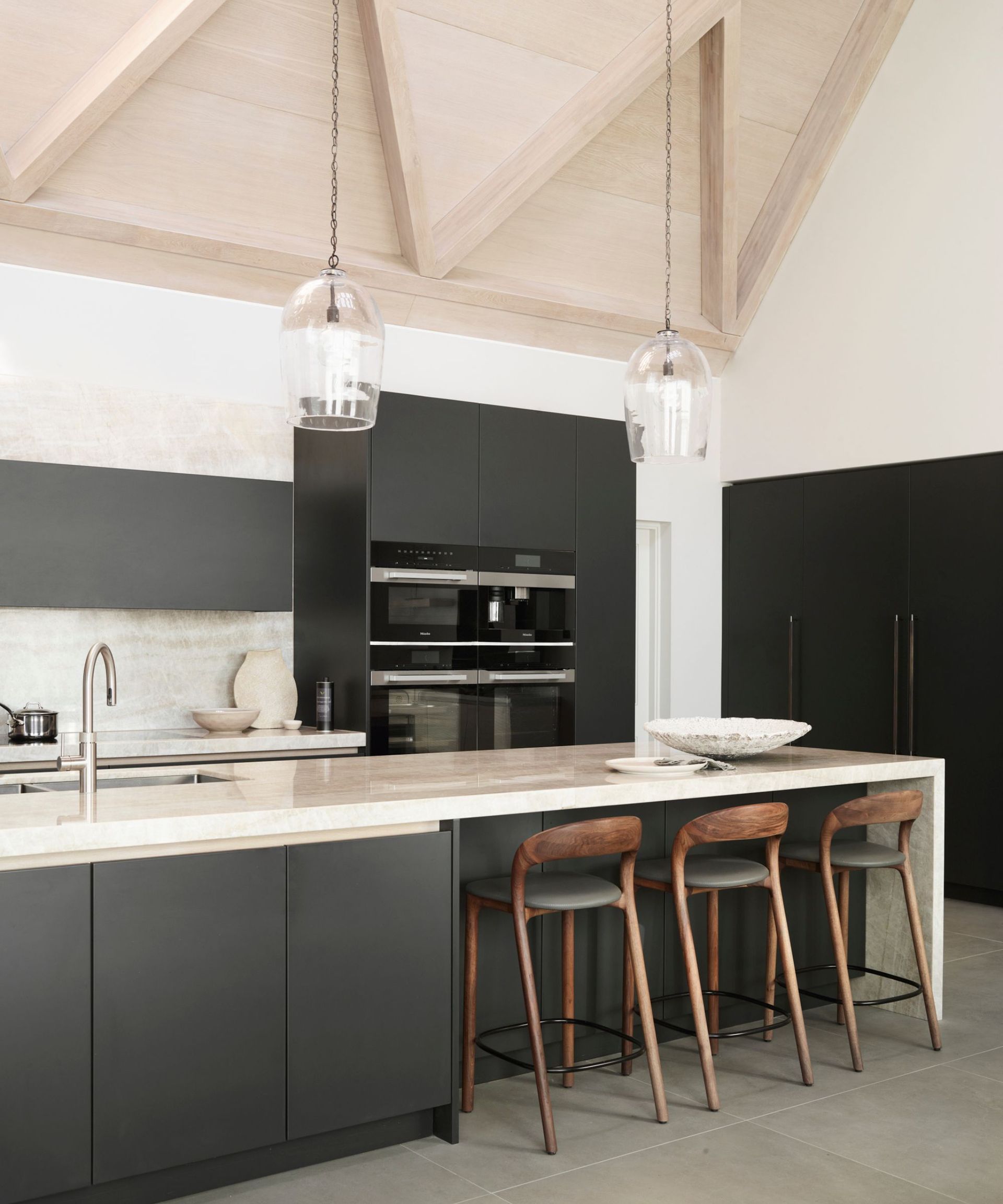 One of the main aims of a kitchen organizing system is decluttering countertops, so if items are still building up, the chances are your kitchen organizing system isn't working, Jackie Pittman, professional home organizer and founder of Chez Nous Organizing, points out.
'A well-designed kitchen should have ample storage space for all your essentials, leaving your counters free for food prep.' If you only do one thing in your kitchen, we recommend keeping your countertops free of clutter.
Jackie Pittman is the owner of Chez Nouz organizing, having started her business after making multiple cross county moves and becoming familiar with the process of cutting back belongings and organizing the essentials of everyday life.
2. You are still losing things regularly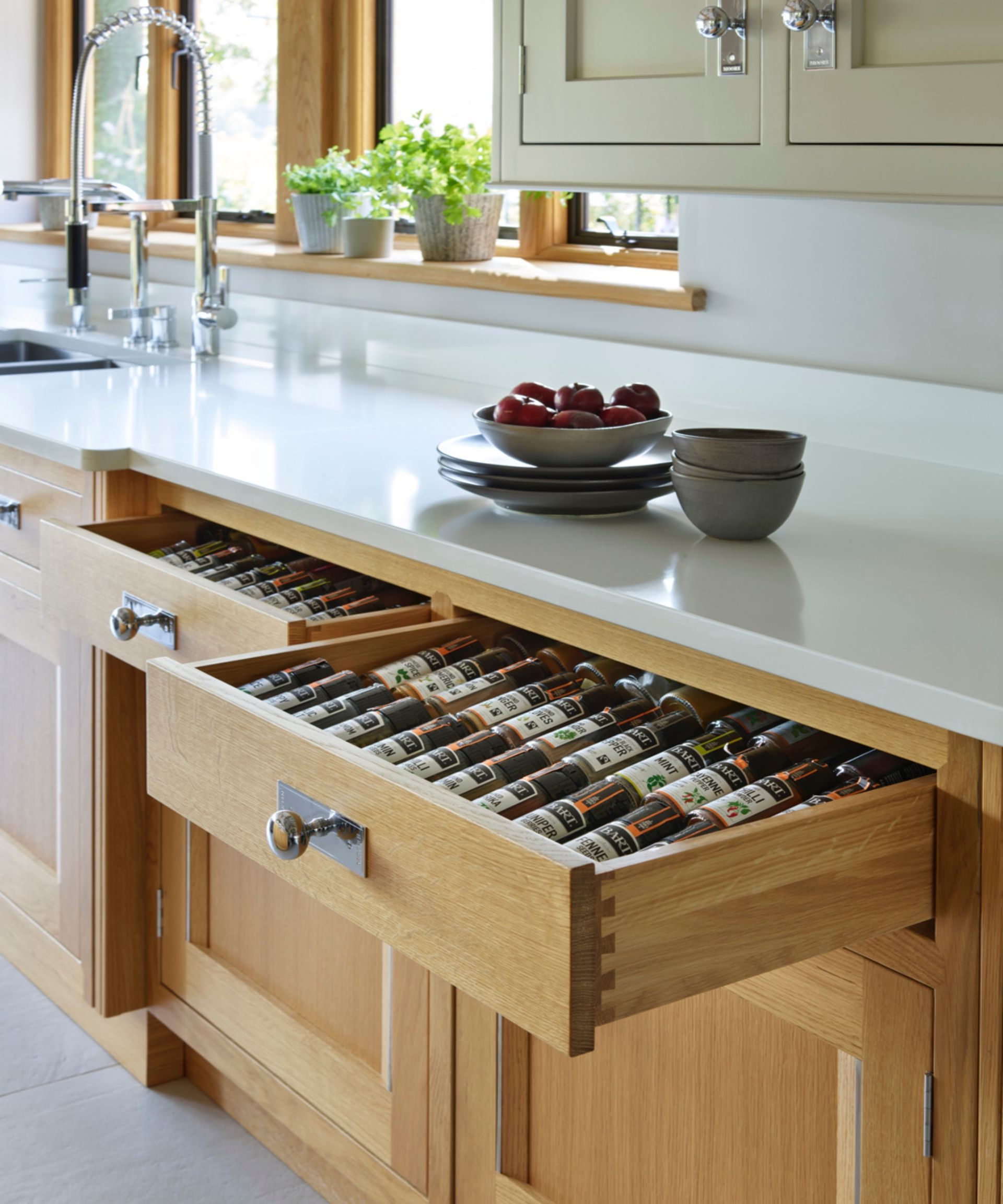 You have probably guessed it, but if you are still scrambling to find something in an organizing system, then it certainly is not working for you, and 'it is time to re-evaluate your organizational system,' Jackie Pittman continues.
Your most frequently used items should be easily accessible, she says, and everything should have a designated place where you can easily return the item after use.
3. Tidying up still feels like a chore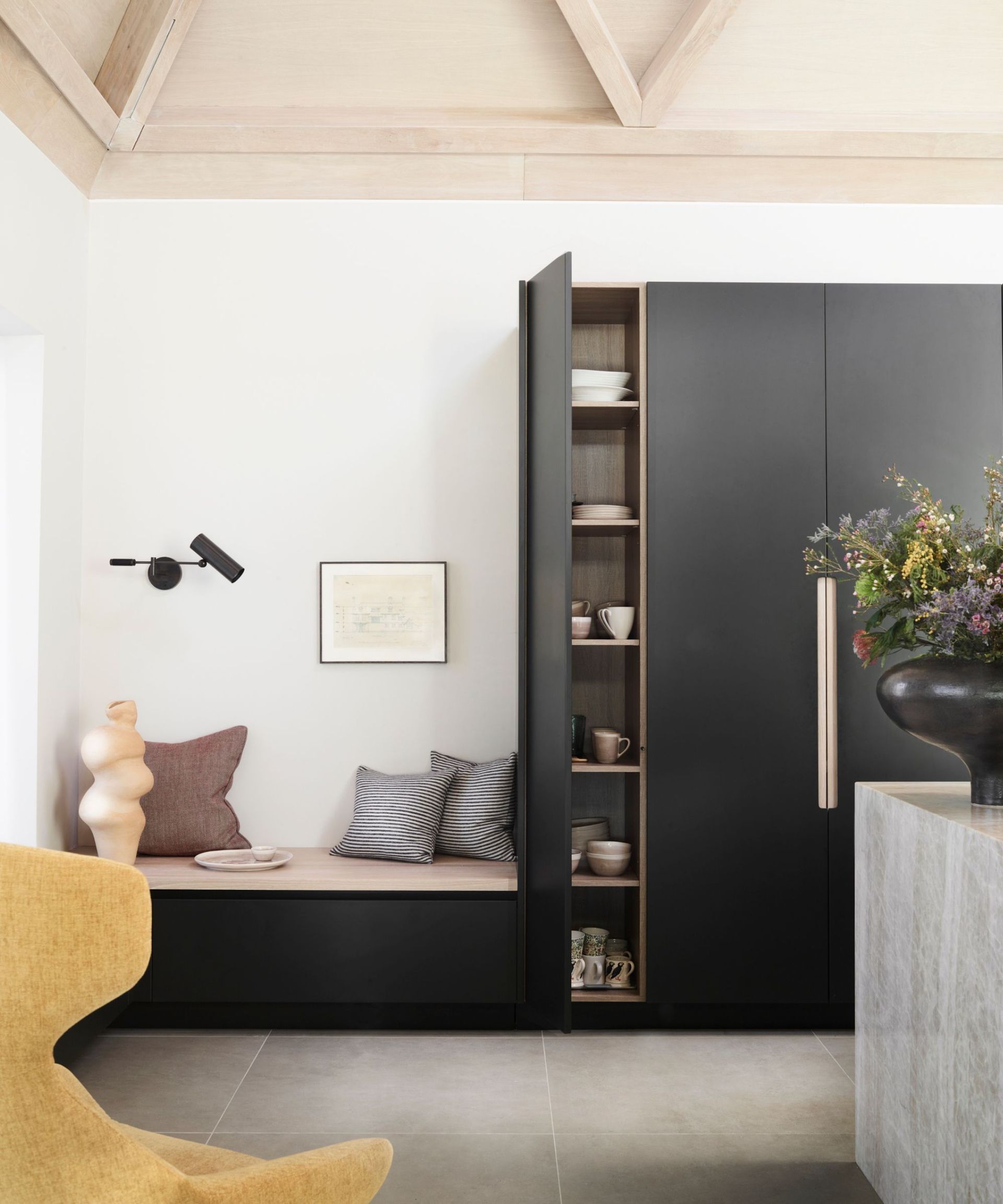 Don't get us wrong, tidying up isn't going to be made into the most entertaining of tasks with a kitchen organizing system if you absolutely hate it, but it should help to make it quicker and easier. If this is not the case and organizing a kitchen still feels like a laborious, thought-intensive process then your kitchen organizing system isn't working for you.
'If it is too difficult to return an item to its designated home, it tends to get left out and becomes cluttered. The first question to ask is: What items are stored more accessible that you may not use as regularly?' begins Meredith Goforth, professional organizer, home systems designer, and founder of House of Prim. 'I always encourage my clients to consider their routine, or the routine they want to have and organize zones accordingly.
'It is okay to think outside of the box and break from category groups for certain items if it works for you!' She encourages. 'For example, if all the appliances are stored on the top shelf of the pantry because you rarely cook, but you use the toaster every morning, then perhaps the toaster belongs in a breakfast zone rather than in an appliance zone.'
Meredith Goforth has a passion for stylish organizing. Before founding House of Prim, Meredith was a Bookings Editor for magazines, where she planned, produced, and executed cover shoots and fashion stories, making sure every detail was picture-perfect. A former New Yorker, she now lives in Westport, CT with her family. With three boys being born within three years of each other, and having moved house six times in five years, Meredith says the only way to stay sane was to become truly organized.
4. Your refrigerator storage isn't flexible enough for your lifestyle
Although there are some kitchen organizers professionals always buy, they are only guides to help inspire clients and readers to try out new systems or help find what might work for them.
Buying an overabundance of fixed organizers like baskets, or labeling everything specifically will make it difficult when you introduce a new food item into your weekly food shop and slowly chip away at your kitchen system,' says Meredith Goforth, professional organizer.
'Variability and turnover is a very common flaw in fridge organization systems where food items like eggs, milk, and yogurt are given defined designated spots with labels. When you constantly change out the contents of the fridge, however, fixed labels don't work,' she explains. 'You end up with storage containers that take up more space than they save.
To rectify the situation, consider being more liberal with your labeling, Meredith suggests. You could even remove labels altogether. In the fridge, you can add more flexibility to the system by loosening the label categories or removing the labels altogether while keeping dedicated zones to separate things like fresh veg and meat for food hygiene. Otherwise 'flexibility is your friend!' Meredith states.
5. Cabinets and drawers are overflowing
Organizing kitchen cabinets and organizing kitchen drawers is arguably the most difficult part of putting a kitchen organizing system together due to its varying and awkward shapes and sizes. As a result, these areas are the most likely to fail first.
Any storage space that is overflowing or overstuffed is a sign that you need to reassess where and how you store things, or pick up some different decluttering tips that work better for you, suggests organizer Meredith Goforth.
'Ask yourself how much of that item you really need and how much of it you use. If you are hesitant to let go, try simply setting the items you use the least aside. Allow a week or two to pass. Have you missed anything in its absence?'
When organizing your drawers, consider adding some drawer dividers such as these from The Container Store, and prevent adding anything to the drawer that flows over the top of the divider.
6. You are still feeling stressed in your kitchen
Above all, a kitchen organizing system should be put in place to help reduce stress and mental load. Adding in systems should also mitigate decluttering when overwhelmed too. If neither of these needs is being met, then it is an obvious sign that you need to reassess, says Christin Cieslarski, professional organizer and founder of My Homier Home.
'Accumulating clutter can lead to frustration and inefficiency in the kitchen, diminishing the joy of cooking and making it harder to maintain a clean and tidy space,' she says.
'Re-evaluating the space to prevent future frustration may involve evaluating your kitchen habits, identifying any bottlenecks or sources of frustration, and determining if your current system is aligned with your needs,' Christen continues. 'Once you have pinpointed the problem, it's time to create a customized solution that caters to your unique requirements. This might involve rearranging items to optimize workflow, incorporating new storage solutions that better suit your preferences, or decluttering and reorganizing to make the most of your available space.'
Christin Cieslarski is a professional organizer and home decorating consultant who created her business to combine her passions for design and tidying.
7. You buy in bulk and decant
Decanting food goods has become an internet trend we can't get away from. There is certainly no denying that it looks fantastic and works for a lot of people but trying to force yourself into the buying-in-bulk trend will lead to an overwhelming kitchen. 'It is not one size fits all,' warns Laura Kinsella, organizer and founder of urban OrgaNYze, even if it can be more economical. 'Stagnant items cost us more than we could have ever saved for the item, as they take time, energy, and space to store and maintain.'
'Before I set that system up for my clients I ask them if they are willing to take the time after they get home from the grocery store to unpackage and decant cereal, snacks, grains, spices, and other similar items into jars,' continues Sarah Giller Nelson, professional home organizer and founder of Less is More organizers. 'If they are willing to take the time to do that then I help them decide how many jars they need and what sizes are best. If not, we use open bins instead. This system takes less time to maintain. A good system builds upon someone's habits, rather than working against them.'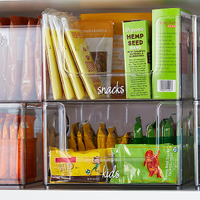 Stacking open pantry bins | $55.97 for four at The Container Store
Open bins can help to contain individual items neatly while also helping you to see exactly what you have. They are a simple organizing solution for any kitchen.
Laura Kinsella is a professional organizer on a mission to kelp mothers simplify their homes and transform their daily lives. With a daughter of her own, Laura understands the importance of having a family home that truly works for you.
8. You haven't got the family involved
There are always going to be family house rules that are difficult to implement, but not getting your household on board with your kitchen system from the get-go will set it up for failure. After all, if no one other than yourself uses the new system it might as well not be there at all, says Lauren Saltman, professional organizer and owner of Living. Simplified.
'There are some quick fixes to help motivate your family members to follow your new suggestions,' she assures. 'First, be sure that you aren't overcomplicating things. Having a general area for snacks, for example, versus having individual bins for every snack your family enjoys might be a better solution for your kitchen. Maybe you came up with a brilliant organizing solution and just thought that everyone else would just follow your lead. Better yet, take the time to explain what you would like everyone to do going forward.
'Oftentimes people need a lesson on the new system, along with time to practice and learn the new habit, before they are ready to commit.'
For Professional Organizer Lauren Saltman of Living. Simplified., decluttering, and organizing is how she lives her daily life, whether she is organizing her home, a friend's office, or a client's garage, her resourceful approach yields happy clients who learn to incorporate techniques for a happier and more simplified lifestyle.
9. You are aiming for aesthetics, not practicality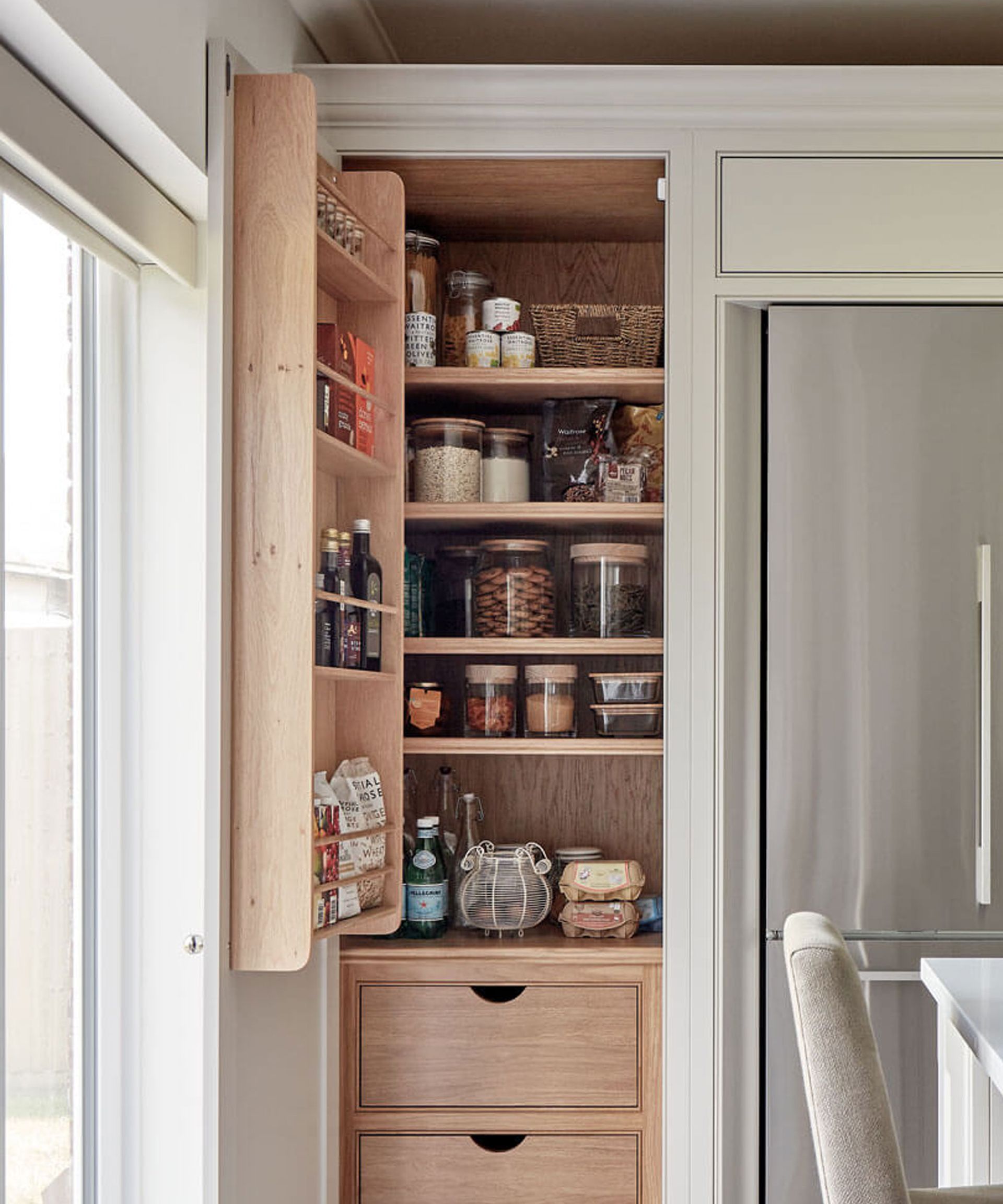 Of course, we all want beautiful kitchens, but setting up a system with only this goal in mind will defeat the point of organizing to reduce stress. Oftentimes the most aesthetically pleasing organizing systems are the most difficult to keep on top of.
Trendy ideas do not account for individual needs or preferences, Christin Cieslarski, professional organizer warns. 'Open shelving or clear storage containers might work for some, but they can prove chaotic and unmanageable for others who might benefit more from closed cabinets or labeled bins,' she says.
Consider how important the look of your kitchen is over the stress you feel when using it. Could you use closed cabinetry with gorgeous doors or hardware to enhance the look of your kitchen but keep your appliances and jars hidden away?
'The key is to find a balance between aesthetics, functionality, and practicality that works best for you,' reminds Christin Cieslarski, professional organizer
10. You have more bins than items
Overdoing it on organizational 'helpers' is one of the many organizing trends we've fallen out of love with over the last year, and professional organizers agree.
Having bins and baskets certainly have their place when it comes to keeping a tidy home, but they are not the be-all and end-all. Having too many will overcomplicate a kitchen organizing system, especially when 'adding bins for the sake of adding bins,' organizer Jackie Pittman despairs.
'Sometimes a bin is extremely helpful because it creates boundaries, reduces visual clutter, and is able to be clearly labeled. On the other hand, sometimes adding a bin reduces the space that you have to store essential things and it is better to declutter and label shelves instead.
'Go back to the basics,' she encourages. 'Go through your daily routines and see what tools/appliances/food goods you use consistently and make sure those things are prioritized. Once they are in place, find space for bins of things you use less frequently, or consider another tool like a turntable for better access.'
Why different kitchen organizing systems work for different people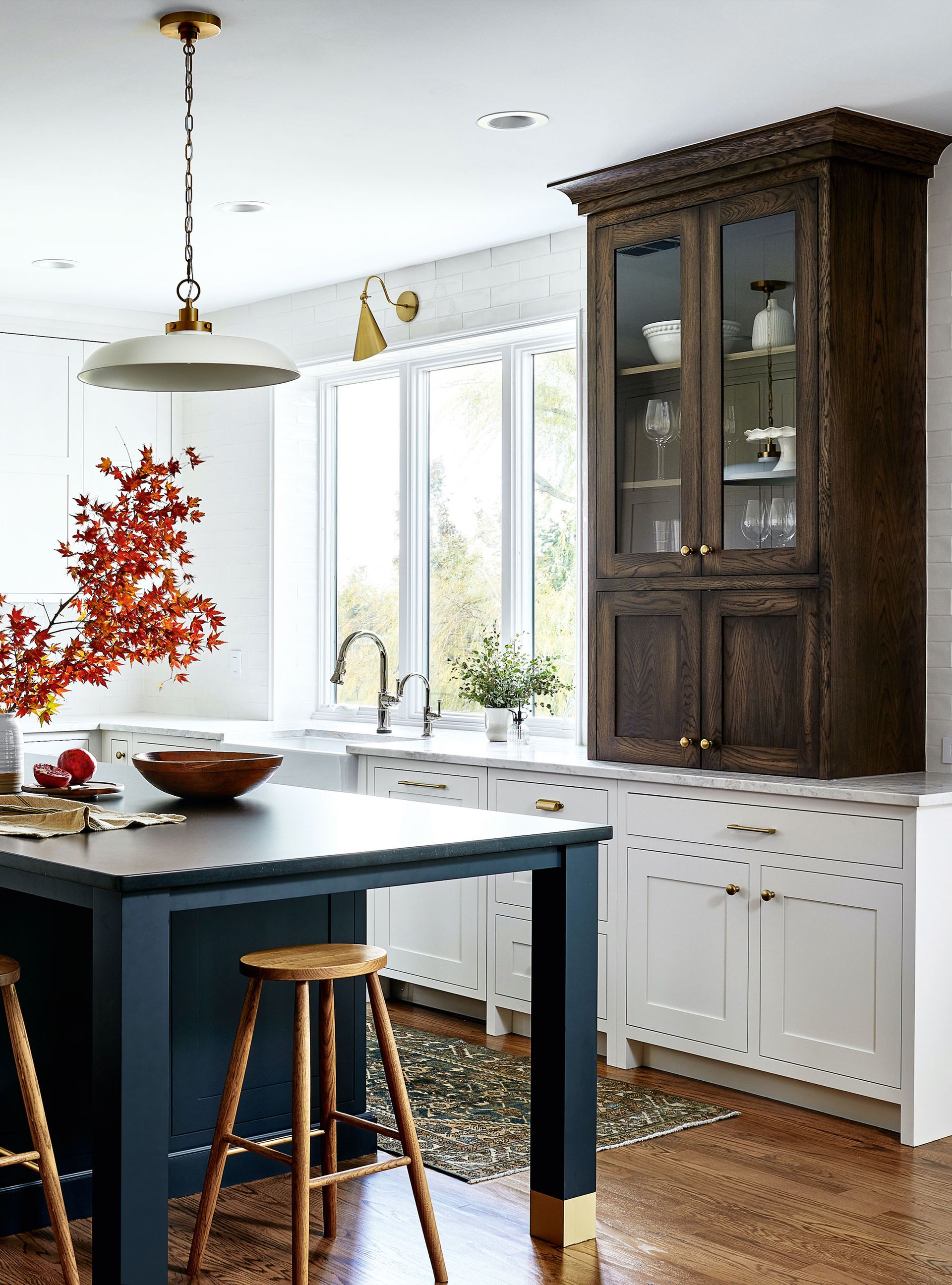 No matter how much you want a kitchen organizing system to work, there will be some aspects of your daily routine or even deeply ingrained habits that will make some systems more difficult for you than others, professional organizers are keen for you to understand.
'Just as we all have our style, we also have individual ways of utilizing our kitchen spaces,' says professional organizer Christin Cieslarski. 'What works perfectly for one person may be entirely impractical for another, so it is crucial to tailor organizing systems to the specific needs of the individual or family using the kitchen.'
It may be, for example, that you are trying to force an expansive system when organizing a small kitchen, or are trying to add new storage pieces into your space without addressing old kitchen storage mistakes first.
What's more, organization and being organized means different things to different people, adds organizer Sarah Giller Nelson points out. 'We have different clutter tolerances,' she muses.
'Sometimes organizing systems don't work because they aren't convenient. Things are not stored where they are used, so they are forgotten. People don't realize how much time it will take to maintain the system, like with decanting dry goods into pretty jars, so they stop using it. Other times too many items are crowded into one dark, deep space, and access is difficult. The result is that expensive appliances are taking up a lot of space but not being used.'
FAQs
Why can't I keep my stuff organized?
There are two reasons you may be struggling to keep your belongings organized. Firstly, it may be that you do not have a system in place to help you tackle clutter before it forms. Secondly, it may be that you do have a system, but it is not right for you, your habits, or your home.
To rectify this, consider alternative organizing systems, study them and how they are used, and think carefully about what using that system would look like for you. If you know that having a catch-all clutter bin to empty out at the end of the week would never be sorted, avoid that system and consider another, for example.
Can you be messy but organized?
It is possible to be 'messy' while also being organized. Being organized denotes being able to use your home or space efficiently and knowing where things are, it does not mean, necessarily, that these things are all neatly lined up on a shelf or tucked away in corresponding baskets.
It may be that you have more haphazard piles of things, items generally grouped together, or a drawer with no organizers but you understand what is in there, what belongs in there, and where to find things if you need them. So long as 'mess' doesn't disrupt your daily life or cause you stress, there is no need to force yourself into social-media-perfect, aesthetics-focused organizing systems.
---
There is no need to despair if your kitchen organizing system isn't working. For many, home organizing is a process of trial and error and it can be easily fixed once you have ruled out what is hindering your everyday routine and what is working like a charm.
Sign up to the Homes & Gardens newsletter
Decor Ideas. Project Inspiration. Expert Advice. Delivered to your inbox.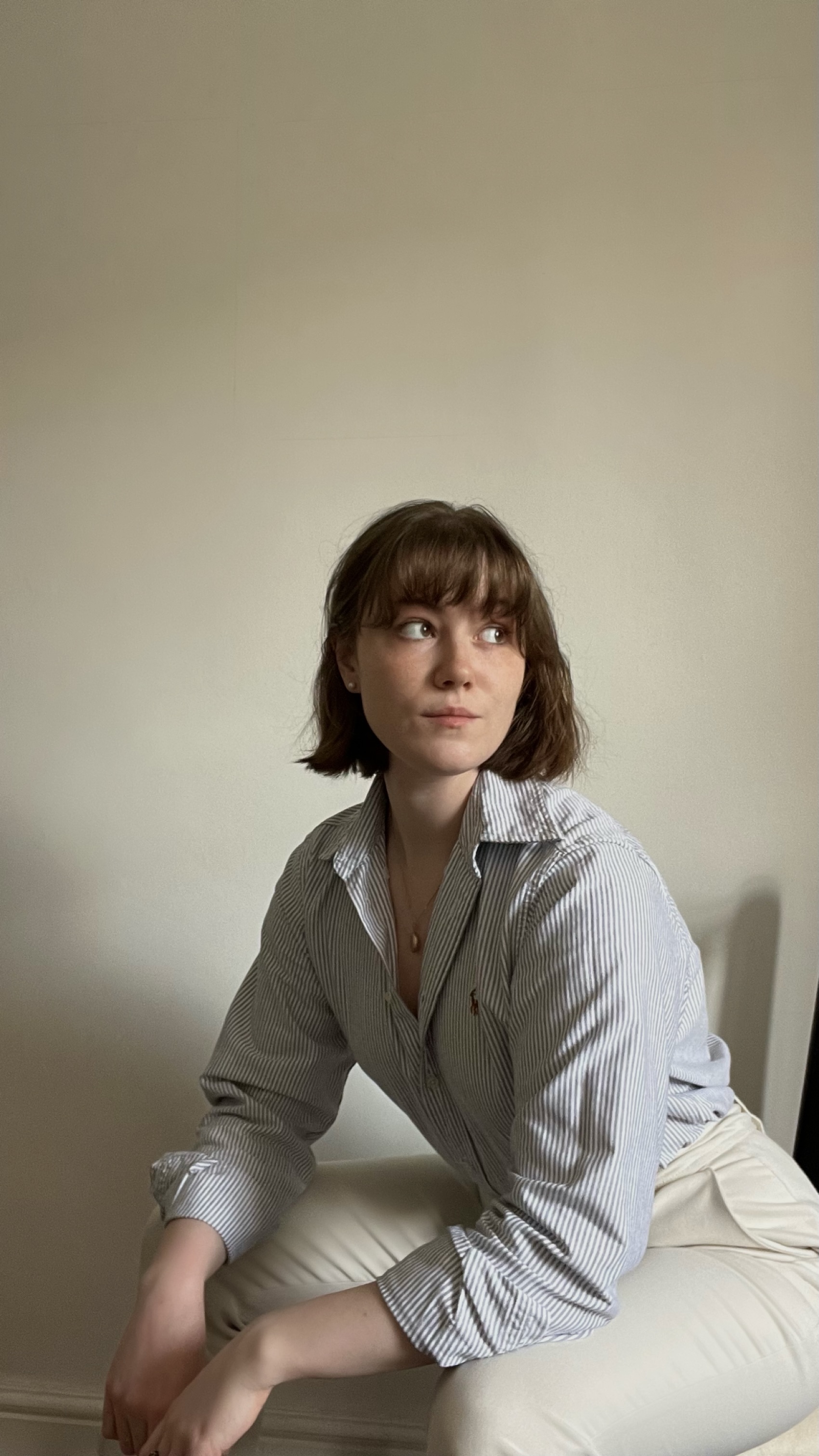 Chiana has been at Homes & Gardens for a year, having started her journey in interior journalism as part of the graduate program. She spends most of her time producing content for the Solved section of the website, helping readers get the most out of their homes through clever decluttering, cleaning, and tidying tips – many of which she tests and reviews herself in her home in Lancaster to ensure they will consistently deliver for her readers and dabbles in the latest design trends. She also has a first-class degree in Literature from Lancaster University.