10 things that date your entryway – and how to fix them
These 10 things are dating your entryway – experts reveal how to reverse the damage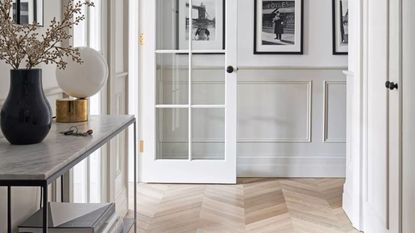 (Image credit: Davide Lovatti / Future)
Sign up to the Homes & Gardens newsletter
Decor Ideas. Project Inspiration. Expert Advice. Delivered to your inbox.
Thank you for signing up to Homes & Gardens. You will receive a verification email shortly.
There was a problem. Please refresh the page and try again.
Given that your entryway is the first thing that guests experience when they enter your home, old or outdated decor can leave a lingering impression. But what is it that dates an entryway and how can you fix it?
From a sticky, squeaky door to a foul odor, it is the smallest maintenance details that often have the biggest impact – even if your entryway interior is styled to perfection. Ensuring that every component works correctly is essential to creating a good first impression.
Although some outdated trends have made a comeback, damage and general wear-and-tear will never be in vogue. Here are the 10 things that date your entryway and damage your home's appeal, and what to do about it.
Things that date your entryway
Whether you want to make an entryway look more expensive, or want to make your entryway inviting, these 10 things are just as important to fix as your decor, experts say.
1. A sticking or creaky door
When making a front door more attractive, many of us focus on style, color, and hardware. However, making sure that the door opens smoothly without any jarring sounds is just as important.
This is not always easy given that squeaky front doors can be caused by a myriad of issues, says Chris Matthias, CEO, and designer at HouseAdorable. 'This can be caused by anything from loose hinges or warped wood,' he explains. 'To fix it, start by trying to tighten the hinges or using a lubricant such as WD40, available on Amazon on the door hinges. If the issue persists, it may be time to replace the door and its fixings altogether.'
Chris Matthias is a home improvement expert, realtor, and interior designer at HouseAdorable. With a passion for transforming spaces, Chris has over 12-years of experience in remodeling and redesigning homes.
2. Loose floorboards
Wood is a common entryway flooring idea as it is simple to clean and fits a range of home decor ideas. That being said, floorboards can come loose with time in high-traffic areas such as an entryway – in both particularly old homes, or newer builds as the foundations settle. The good news is that, for minor issues, you can often fix them yourself with little effort.
'If your entryway has a loose floorboard, the best way to fix this is with a few nails and some wood glue,' explains Alex Capozzolo, renovations expert and co-founder of SD House Guys in San Diego, CA. 'Start by identifying where the board has come away from its original position, then use a hammer to drive in some nails to reattach it securely. For extra stability, add some wood glue along the edges of the loose board.'
If you don't fancy the DIY project yourself, then hire a professional who can help to resituate the board for you.
Alex Capozzolo handles the tech, acquisitions, and internal systems side of SD House Guys – a homebuying, renovations, and remodeling company in San Diego. Their goal is to make the real estate route easier for as many clients as possible.
3. Outdated light fittings and switches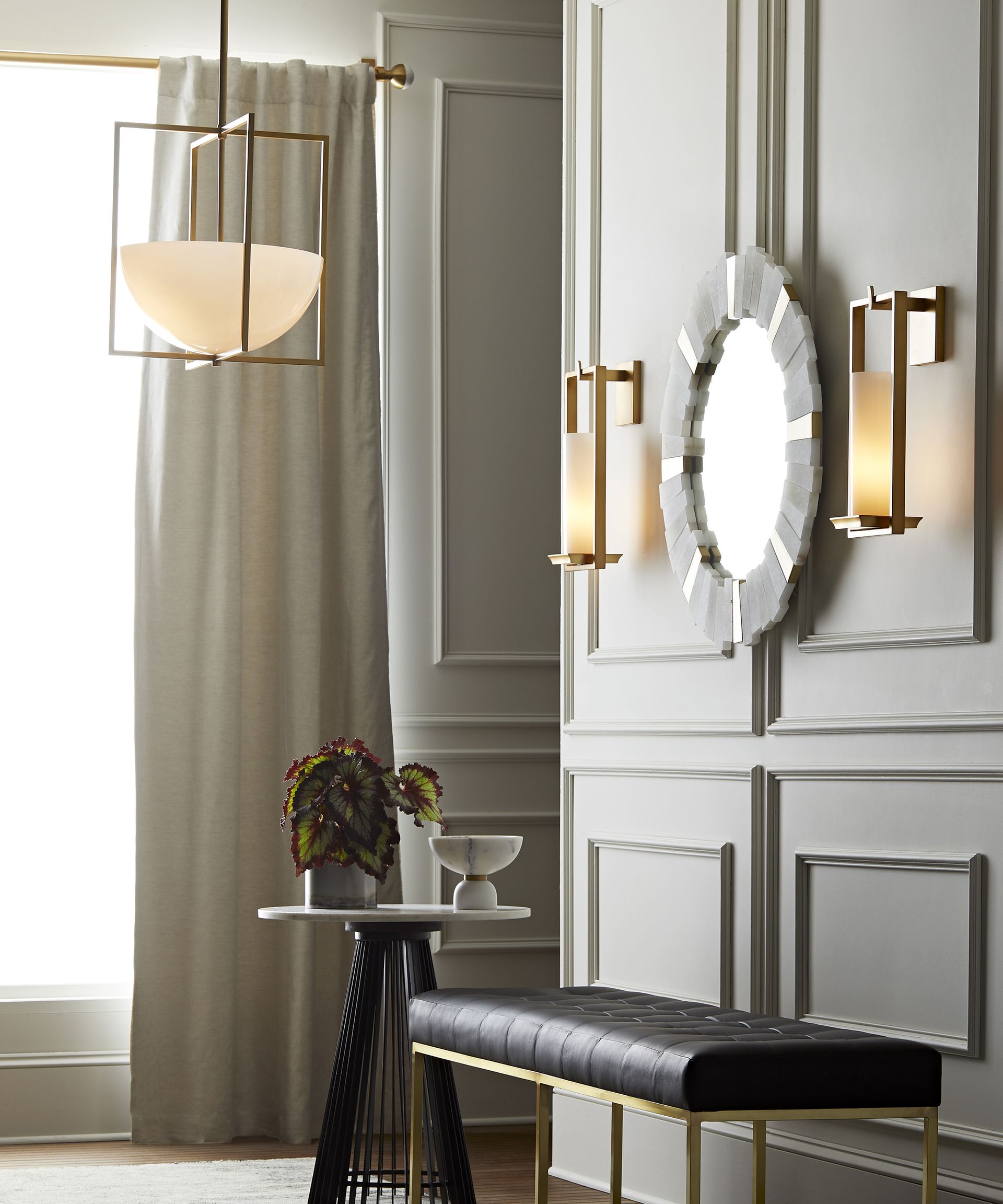 Getting your entryway lighting right can fix multiple entryway mistakes, however, a good lighting scheme goes beyond simply layering. Having updated fixtures, light switches, and the right bulb temperature are all part and parcel of perfect entryway lighting, says David Nichols, a professional electrician and founder of Sparky Base.
'A room tends to feel more dated if it has that old orange/yellow glow to the light (usually around 3000k) In contrast, LED lights have a whiter light (usually 4000k) and give a more modern and airier feel to rooms when we walk in.
'Light switches are also often overlooked as a simple area to modernize a room. They are one the first things our eyes get drawn to when we walk through a door as they are intentionally placed in our line of sight. Simple modern switches with a clean design and rounded edges will make a big difference, are relatively inexpensive to buy, and are an easy task for electricians to change,' Dave says.
David Nichols has worked as a fully qualified electrician for over a decade and has achieved a City and Guilds Level 3 Qualification in Electrotechnical Installation alongside a completed four-year structured apprenticeship training program.
4. Peeling paint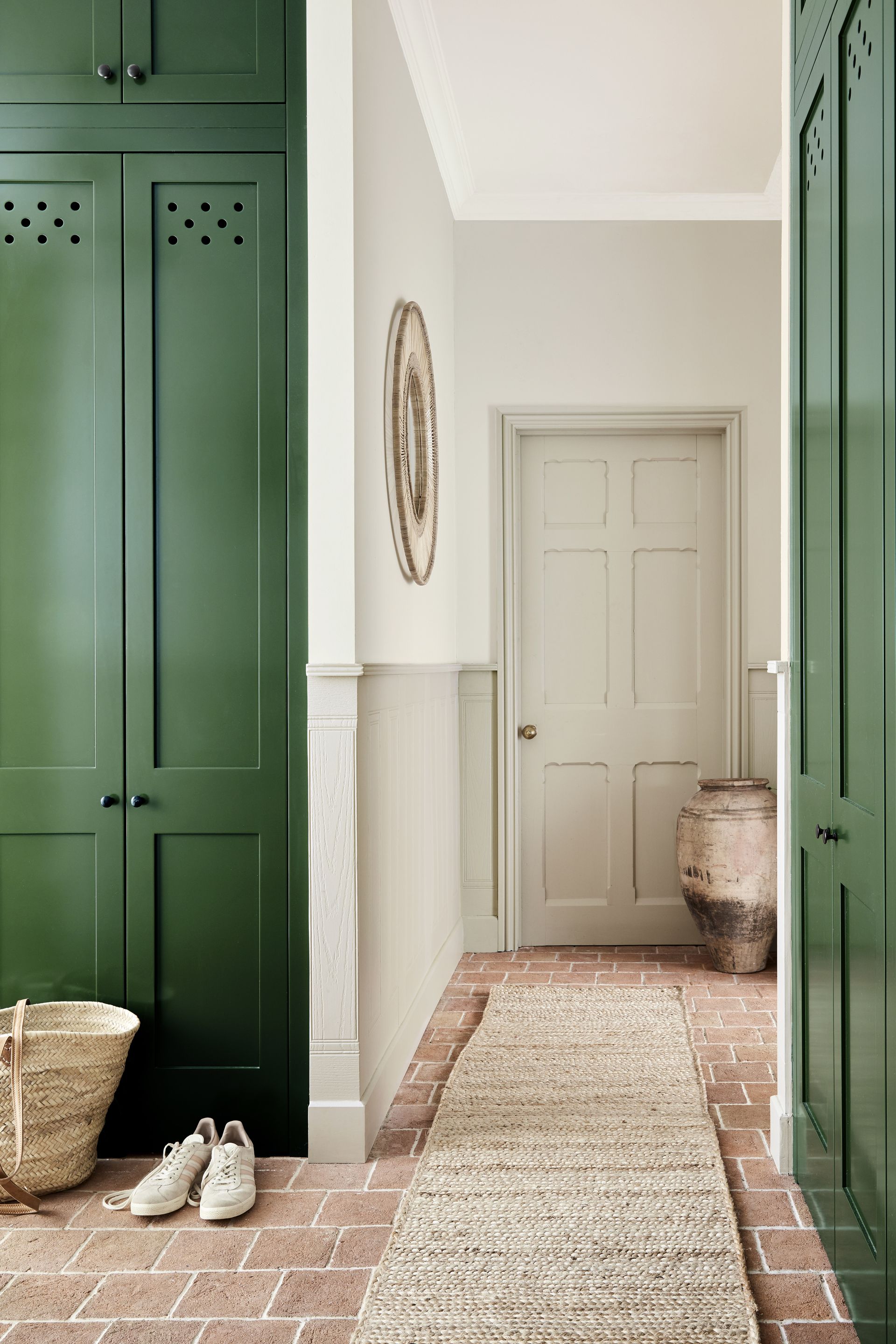 Entryway paint and porch paint see a lot of knocks and bangs as we come in and out of our homes. As a result, paint can easily be scuffed and chipped – especially if the wrong type of paint was used in the first place.
If you are looking to update the space, then a fresh lick of paint can make all the difference and reverse any dating damage, suggests Alex Capozzolo, renovations expert and co-founder of SD House Guys. 'Start by removing old paint from the walls and door frames with a scraper or putty knife. Once you have stripped away any unwanted layers of paint, use an appropriate primer to prepare the surface for a fresh coat of paint,' he says. 'Choose a color that will enhance your entryway and have it professionally applied for the best results.'
5. Cracked or loose tiles
Entryway tiles are perfect for high-traffic spaces, but they are not as indestructible as wooden boards. Whether you dropped something on your way in and cracked a tile, or a tile has come loose with years of use, imperfect tile flooring can date any entryway.
'To fix this, simply apply some tile adhesive to the back of the damaged tile and press it firmly into place,' Alex Capozzolo, renovation expert advises. 'If there are any gaps between the tiles, you can use a grout pen or epoxy filler to fill them in and create a seamless look – this can also be done by a professional if you are not confident in using resin yourself.'
6. An untidy porch area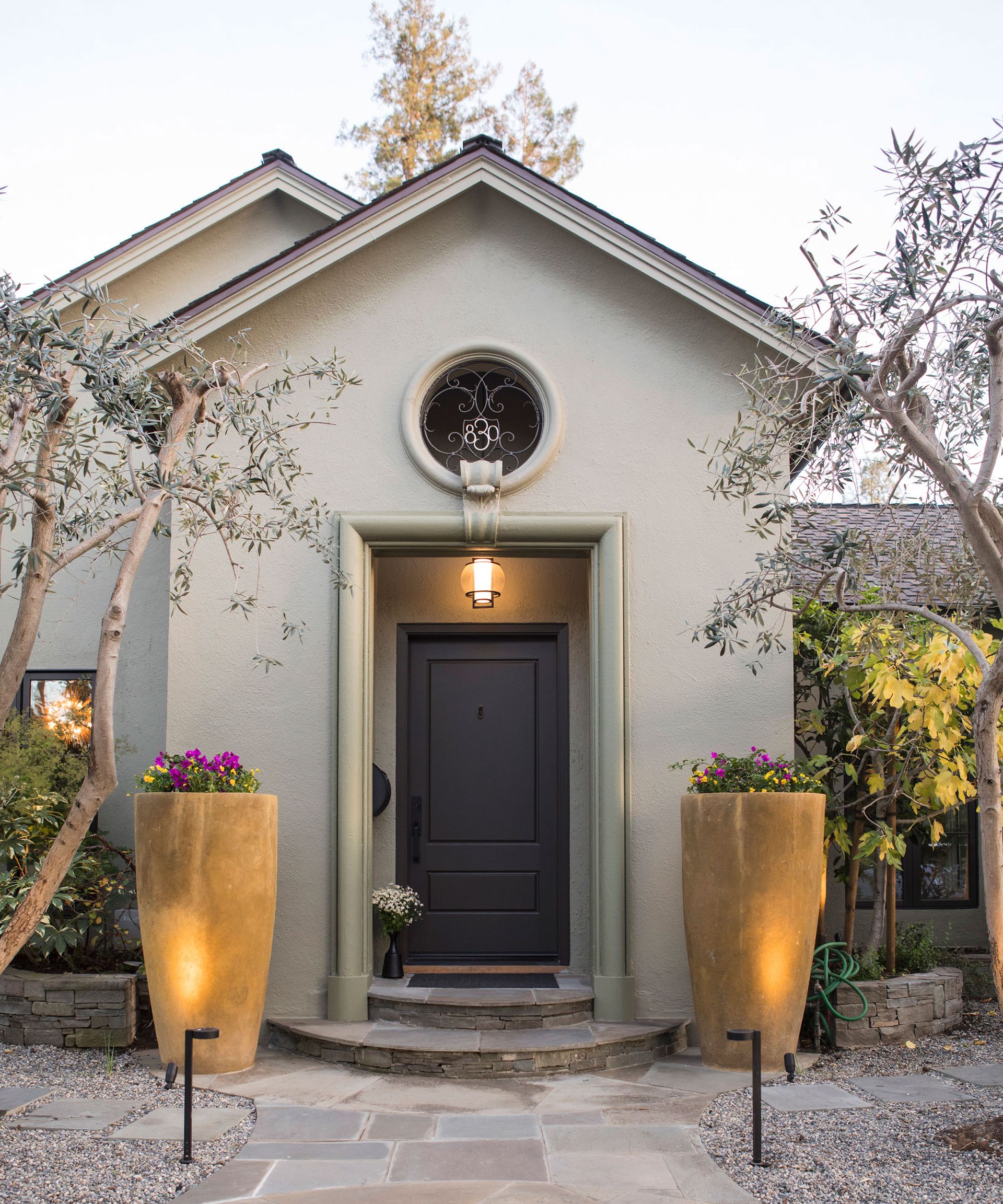 Your front porch is as much a part of your entryway as the interior of your home. Even if you have a stunningly designed entrance hall, a worn-out porch area will subtract from your home's overall look. It also detracts from your curb appeal, adds Artem Kropovinsky, head of Arsight, a team of interior designers in NYC.
'Keep it clean and organized by removing any unnecessary items such as old furniture you don't use or have rusted or seasonal decor that is out of date, sweep the space regularly, and add some plants or flowers in pots or hanging baskets for a touch of color and injection of life. These three easy steps can all play a huge part in making a front porch look more expensive.'
7. Rusty door knockers
In a similar vein to keeping a tidy porch, making sure your front door hardware is in perfect condition can also elevate your entryway and prevent it from looking dated. A rusty door knocker not only looks unappealing but also is impractical, adds years of age onto your home, and is sure to be noticed by guests.
Fixing a rusty door knocker is simple to do yourself at home and rarely requires expert input, says Alex Capozzolo, renovations expert, 'you'll need to remove the old hardware and either soak it in a rust remover such as Rust-Oleum rust dissolver gel from Amazon or simply replace it with new pieces. Before doing so, you might need to apply a rust-removing product on the existing door knocker to loosen any corrosion to help loosen screws.
'Consider using a metal primer and paint to spruce up the new hardware and protect it from rust,' Alex adds.
8. Dirty windows
There is nothing that dates a home more than dirt and grime. Even windows with intricate patterns, such as those in front doors, need a thorough cleaning to remove grime and allow more light into your entryway – it also helps to set a clean tone for the rest of your home too.
'To clean windows without streaks, start by dusting and brushing off your window first to remove any debris,' recommends Craig Ricks Jr., president of Acadian Windows and Siding. 'Then clean your window with a glass cleaner such as Windex, from Amazon, and a microfiber cloth, rubbing in different directions or small circles to reduce streaking. Rinse your window clean with water if needed and dry with a towel to prevent beading or watermarks.'
9. Loose or rusty handles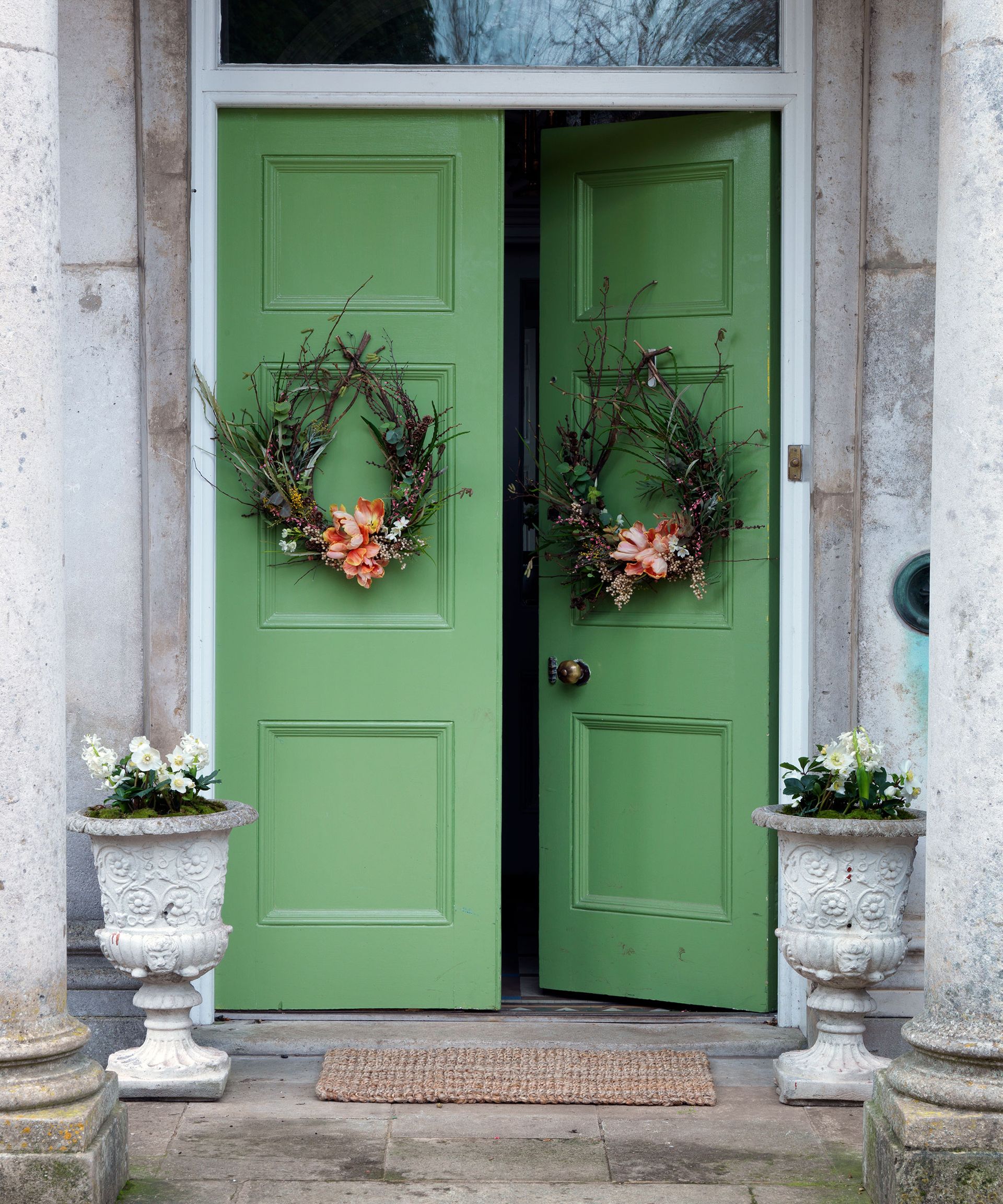 Any metal that is exposed to the weather, for example, door and window hardware not covered by a porch, is susceptible to rust. This brown patina quickly ages a home, however, and implies a lack of care for your home's features. 'Opening and closing a door or window can be challenging if the handle is loose or rusted, and is sure to be noticed by guests,' says Craig Ricks Jr., president of Acadian Windows and Siding.
'To fix a loose handle, try tightening any loose screws. If a metal handle is rusty, apply a paste consisting of one tablespoon each of salt, vinegar, and flour. Let it sit for a few minutes, then wash it off,' he suggests. It may be a good idea to remove the handles and soak the hardware in a bowl of the solution to make them easier to clean.
10. Bad smells
As with any area of the home, one of the biggest things that guests notice about an old entryway is a bad odor permeating the space. Although not visible, it can quickly date an entryway – especially if it is particularly musty. As with the rest of your home, one of the best ways to make your home smell nice is to give the area a good clean, says Alex Capozzolo, renovations expert.
'Start by vacuuming the floor and wiping down surfaces with an appropriate cleaning solution. If necessary, use a deodorizing spray to freshen up the area and prevent any lingering odors. Additionally, it may be worthwhile to have your entryway professionally steam cleaned to remove any deep-seated dirt or grime that regular cleaning can't reach,' he adds.
After cleaning, regularly air out the area by propping the door or window open on occasion, and add an automatic air freshener or one of your best candles to help keep the area smelling fresh.
FAQs
How do I keep my front entryway clean?
Keeping an entryway clean is essential to it looking its best for guests. To do this, always use a doormat and create a space for shoes to live in so that they are partially cleaned at the door and taken off to avoid dirt being tracked through the entry to the rest of the house.
What makes a house tacky?
One of the main things that makes a house look tacky is bad lighting. Whether it is an old lighting fixture, a lack of layered lighting, or the wrong-toned light bulb, dim lighting can date a home even when the interiors are brand new.
---
While many of us focus on our entryway furniture and decor, it is often the smaller areas that slip our minds that need the most maintenance to keep our entryways looking their best.
Sign up to the Homes & Gardens newsletter
Decor Ideas. Project Inspiration. Expert Advice. Delivered to your inbox.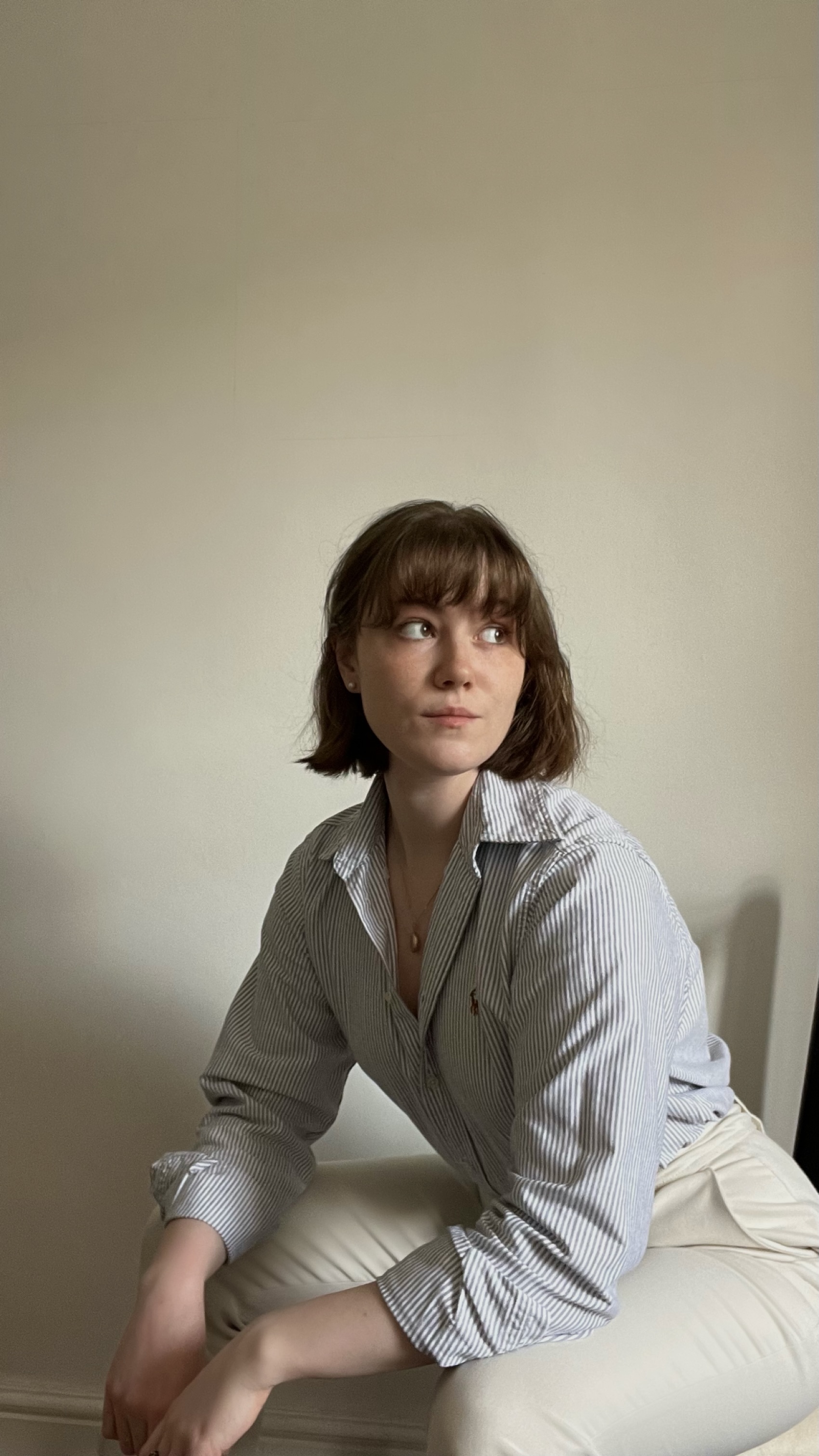 Chiana has been at Homes & Gardens for a year, having started her journey in interior journalism as part of the graduate program. She spends most of her time producing content for the Solved section of the website, helping readers get the most out of their homes through clever decluttering, cleaning, and tidying tips – many of which she tests and reviews herself in her home in Lancaster to ensure they will consistently deliver for her readers and dabbles in the latest design trends. She also has a first-class degree in Literature from Lancaster University.